Words and Photography by Pete Heck
Our train left Ljubljana early on a Sunday morning, bound for our 29th country visited together. We had become quite familiar with the Alps in Slovenia, but were excited to see and experience them from across yet another border. We were on our way to Austria!
As our train rolled along Dalene slept, and I watched out the window as we became enveloped by the mountains. The sad feelings of leaving Slovenia were somewhat dissipated as our train rolled through the beautiful countryside into Salzburg's central station.
Not only is Salzburg the birthplace of the famous composer Wolfgang Amadeus Mozart, it was also the setting for the popular movie "The Sound of Music". To top it off, the city is a mecca for hiking enthusiasts and is considered a jewel of the Alps.
So what's the first thing we did? Well, grab our camera and go strolling, of course.
And one thing we discovered…Salzburg sure is pretty.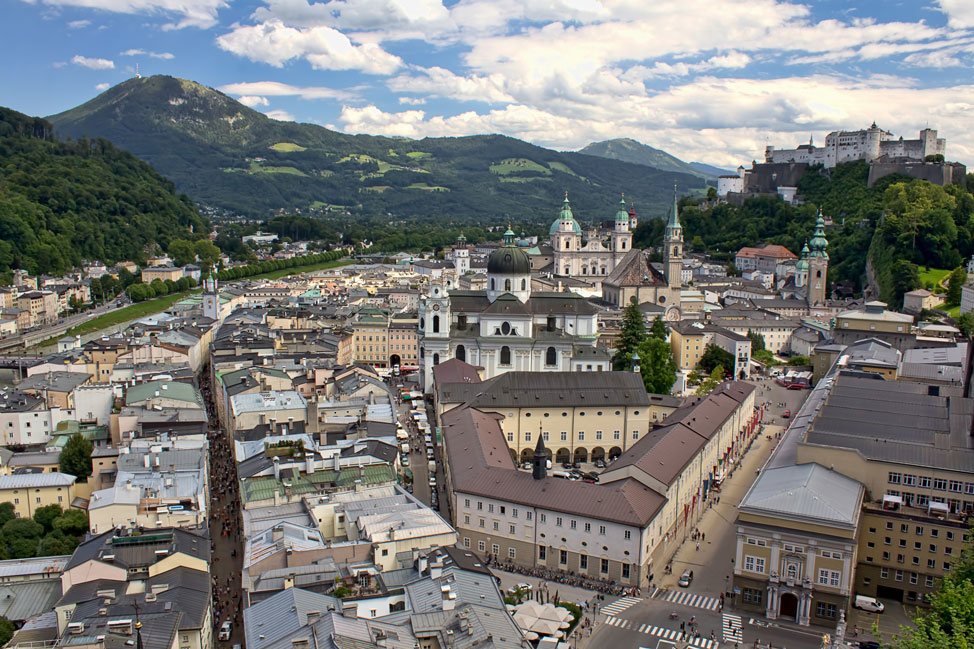 The best way to see the city is from above. Paths line the hill above town and you can get views of the old-center, the spires of many churches and the famous Hohensalzburg Castle.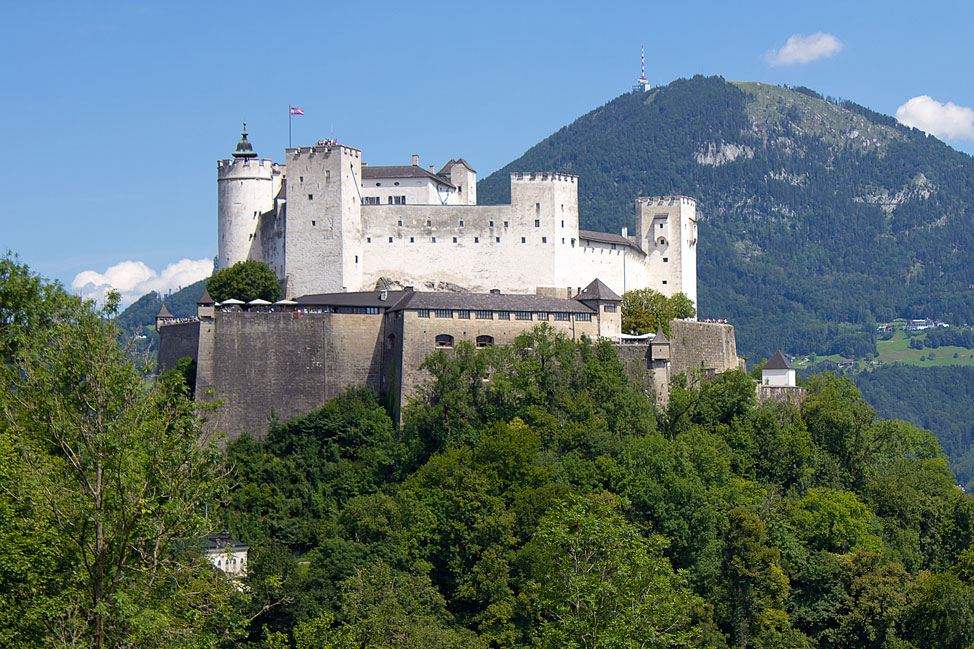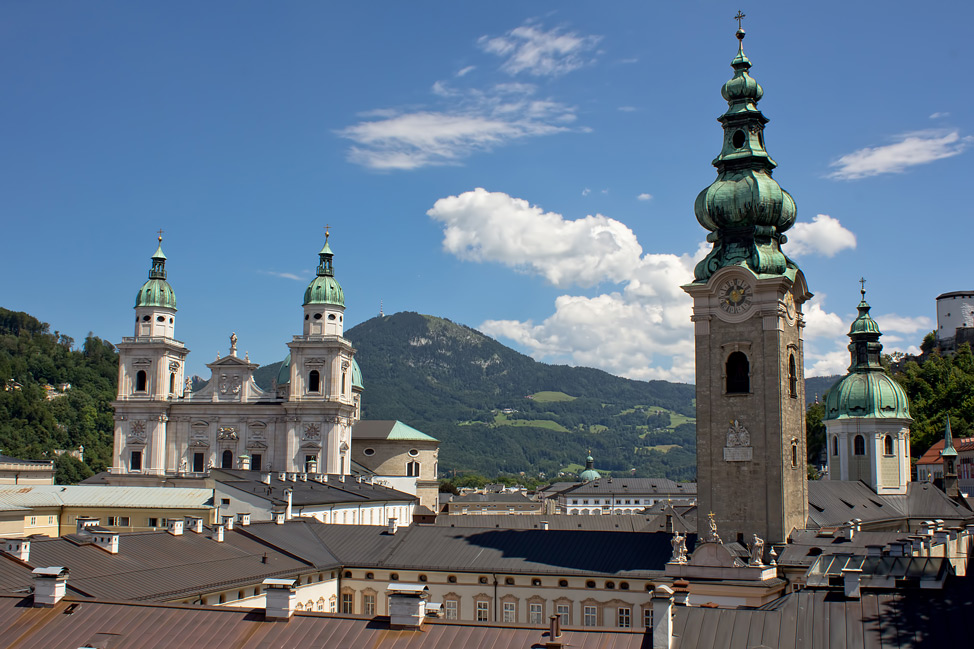 One can enjoy a solitary and peaceful walk through the cemetery located just outside the Inner Old Town.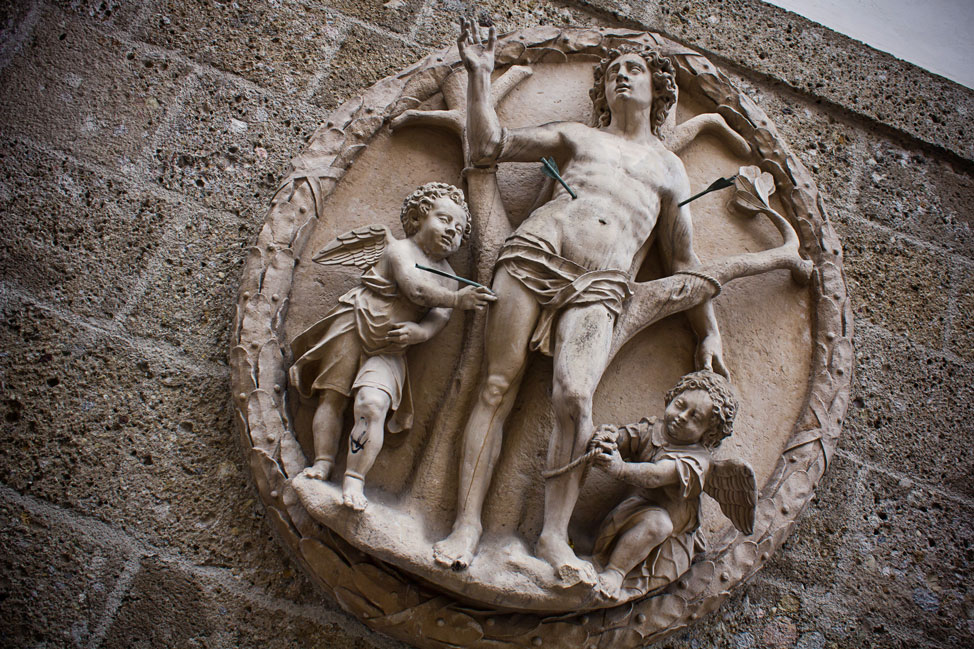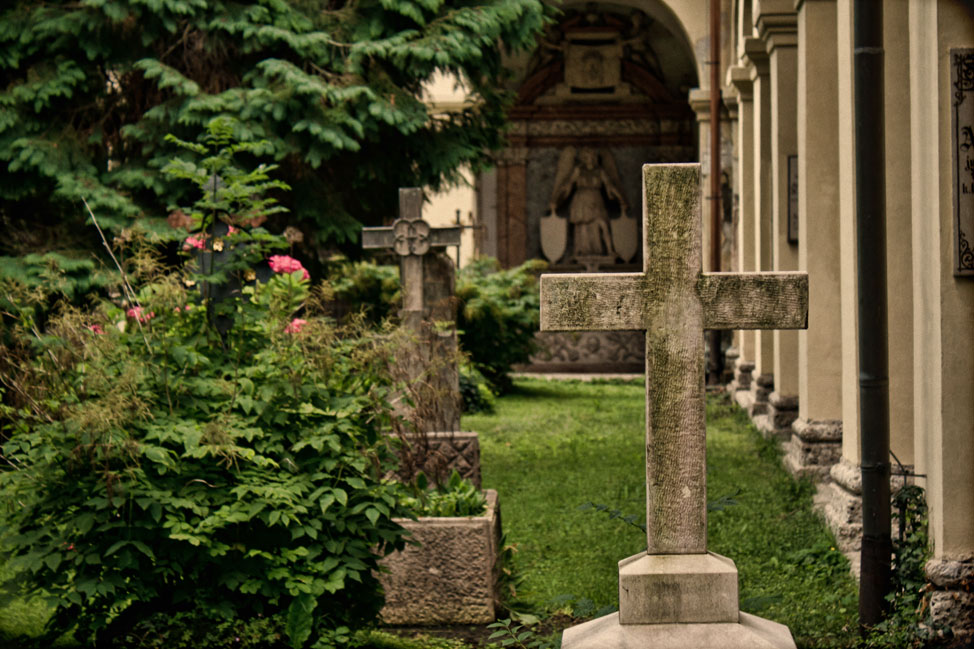 Built in Baroque style, the Mirabell Palace Gardens attract quite a few photographers.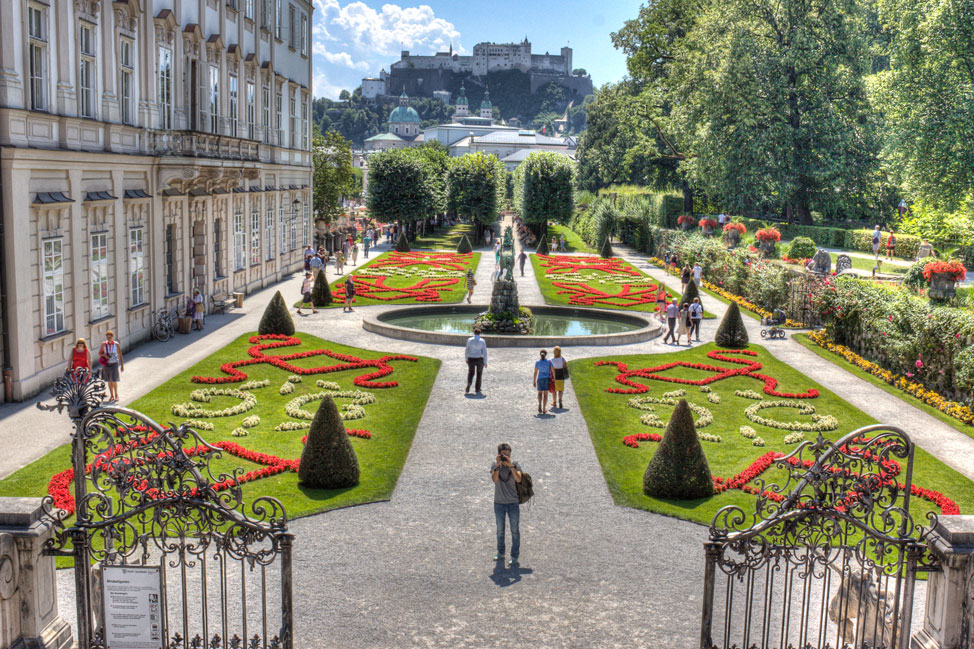 There are plenty of cafes to rest in, and watch life pass by.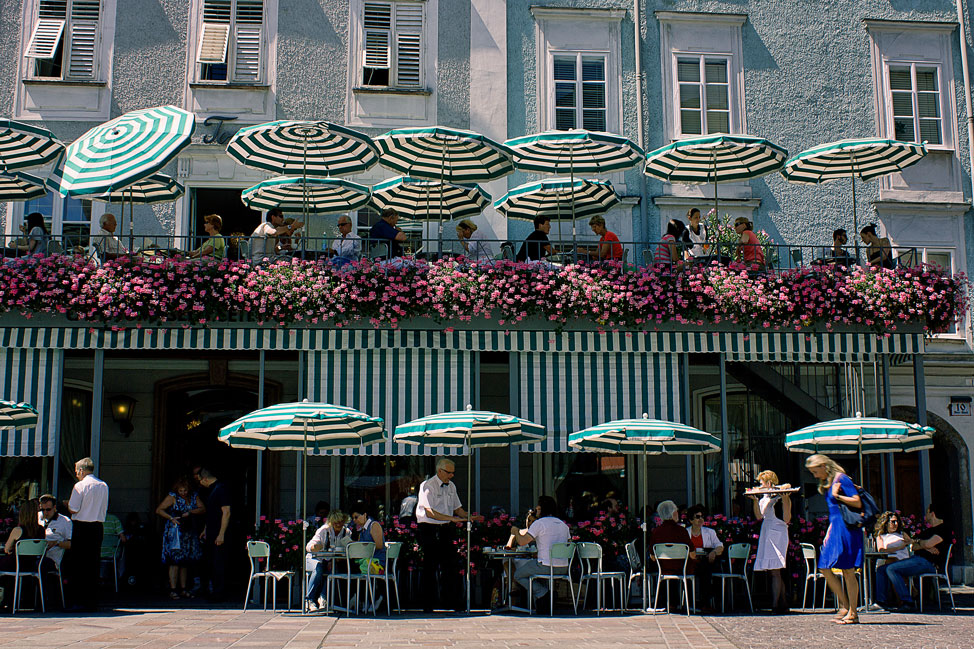 And the city certainly will not let anyone forget that it's the home of one of the most famous composers.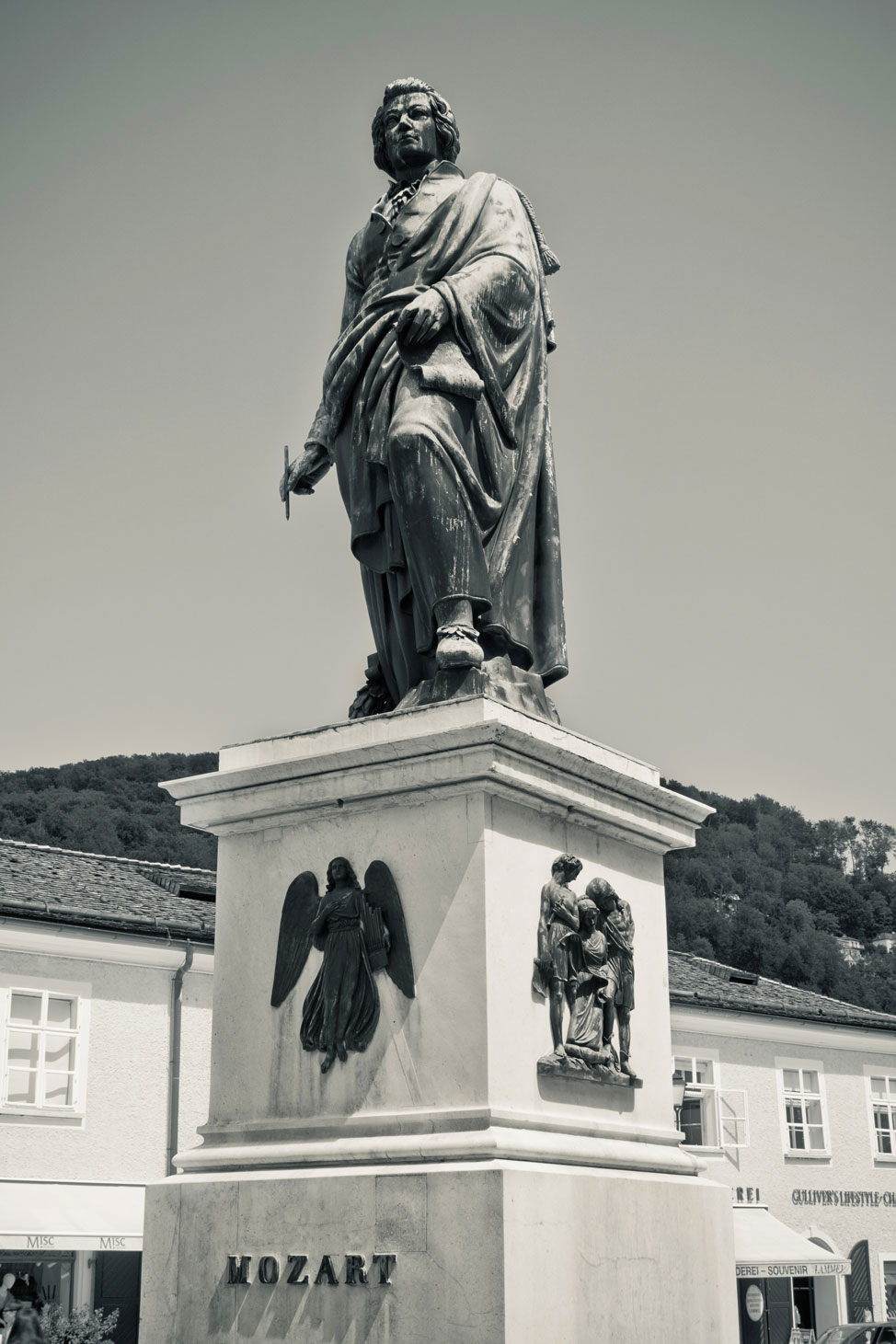 Despite the hoards of tourists walking around, we managed to find some solitude and enjoy the beauty that Salzburg has to offer.
Our stay in Salzburg was kindly provided by Wimdu. A review of our experience can be found here.