Patagonia By Kayak – A Photo Essay
Words by Dalene Heck / Photography by Pete Heck
When we set our sights on Patagonia In November 2009, we decided that we wanted to explore this popular destination in a unique way. While Patagonia is well known for it's incredible hiking trails, we love to be on the water, and thus were excited to board kayaks for a three day excursion on the Rio Serrano.
The Serrano river winds it way through Bernard O'Higgins National Park, just south of the famous Torres Del Paine Park. It provided us with breathtaking views of mountain peaks and numerous glaciers.
Patagonia is known for poor weather in the spring, and we embarked on our trip by kayaking head first into a snow storm. Throughout our three days, there was quite a bit of cloud and it was awfully cold. The active rivers also provided us with a few challenges as while we are somewhat experienced in kayaking, it has mainly been on calm lakes.
It was beautiful, it was thrilling, and despite the cold, our three days on the river was a definite highlight of our South American journey.
Enjoy.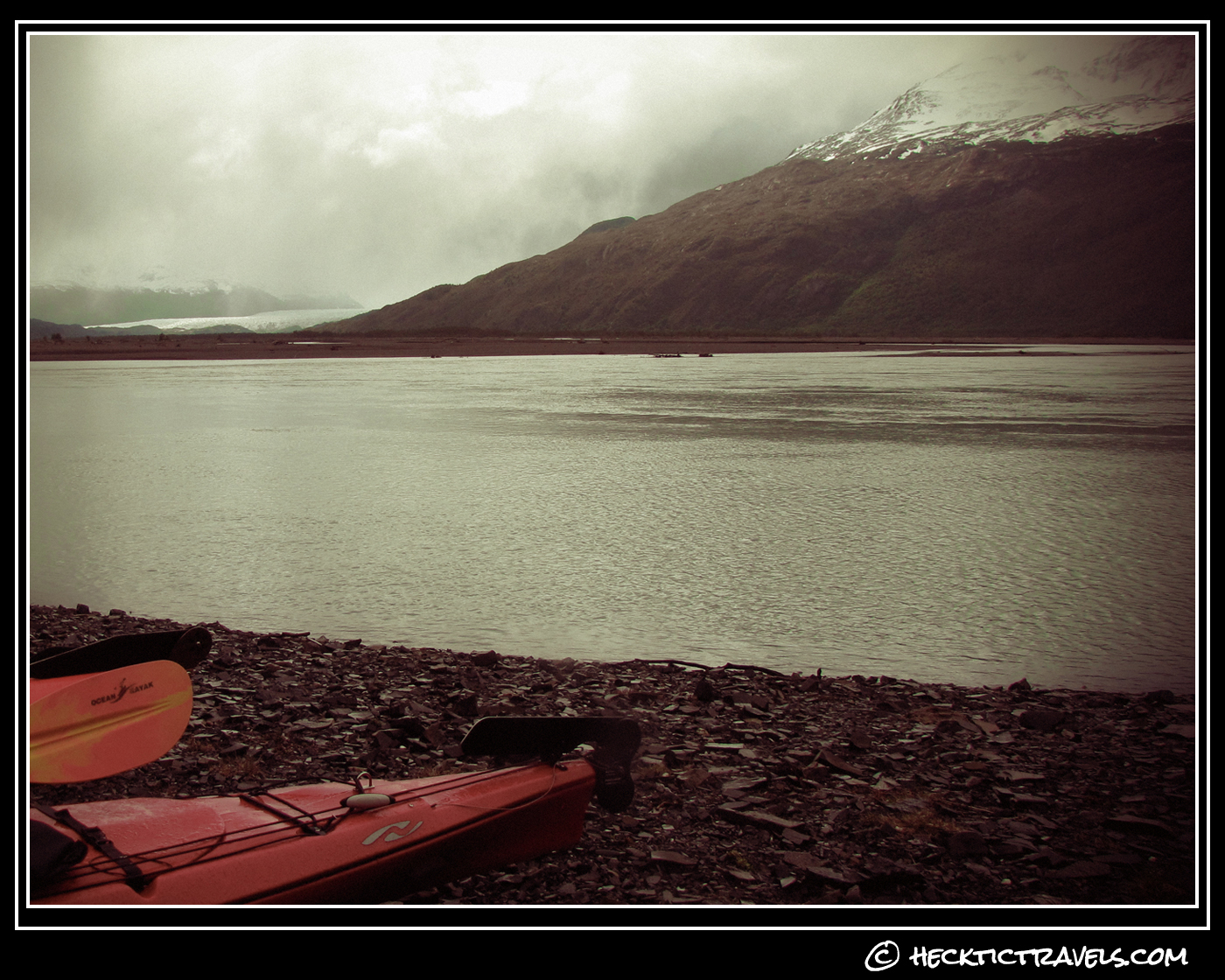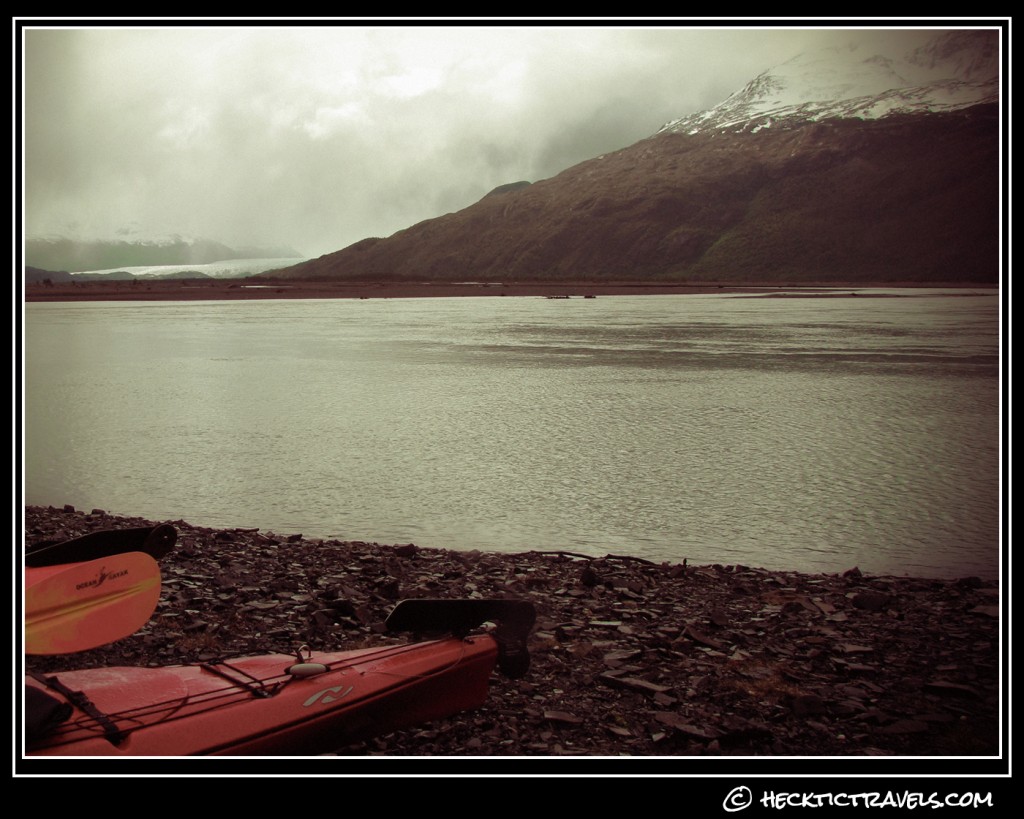 Our first camp, with a view of the Tyndall glacier. The sun shone a little spotlight on it.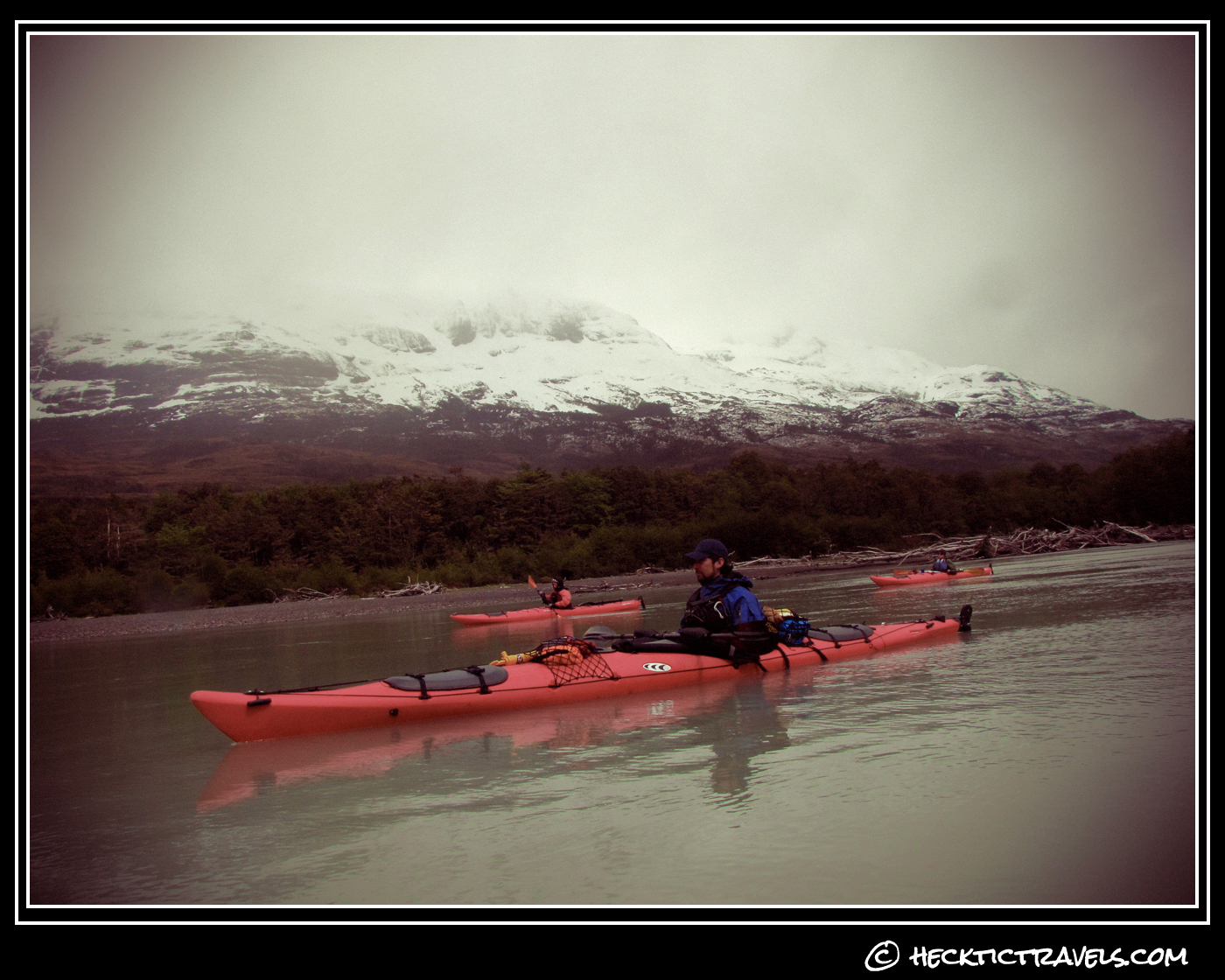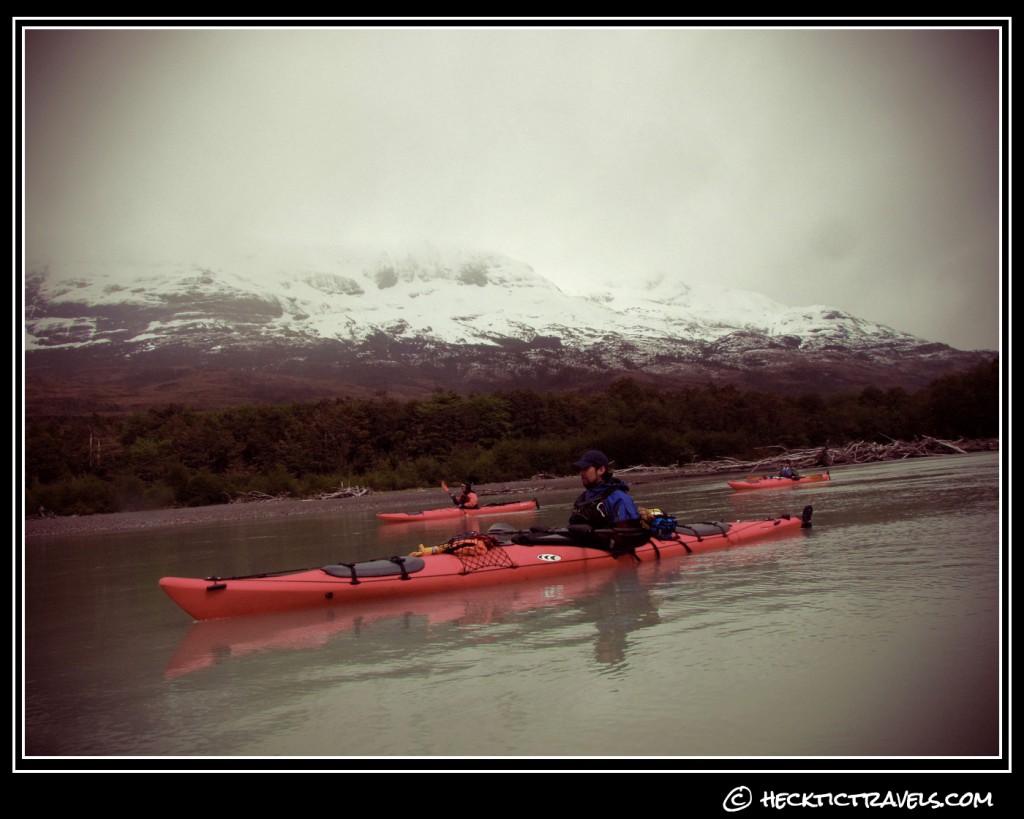 Day 2 had little wind and the kayaks were the only objects making ripples in the water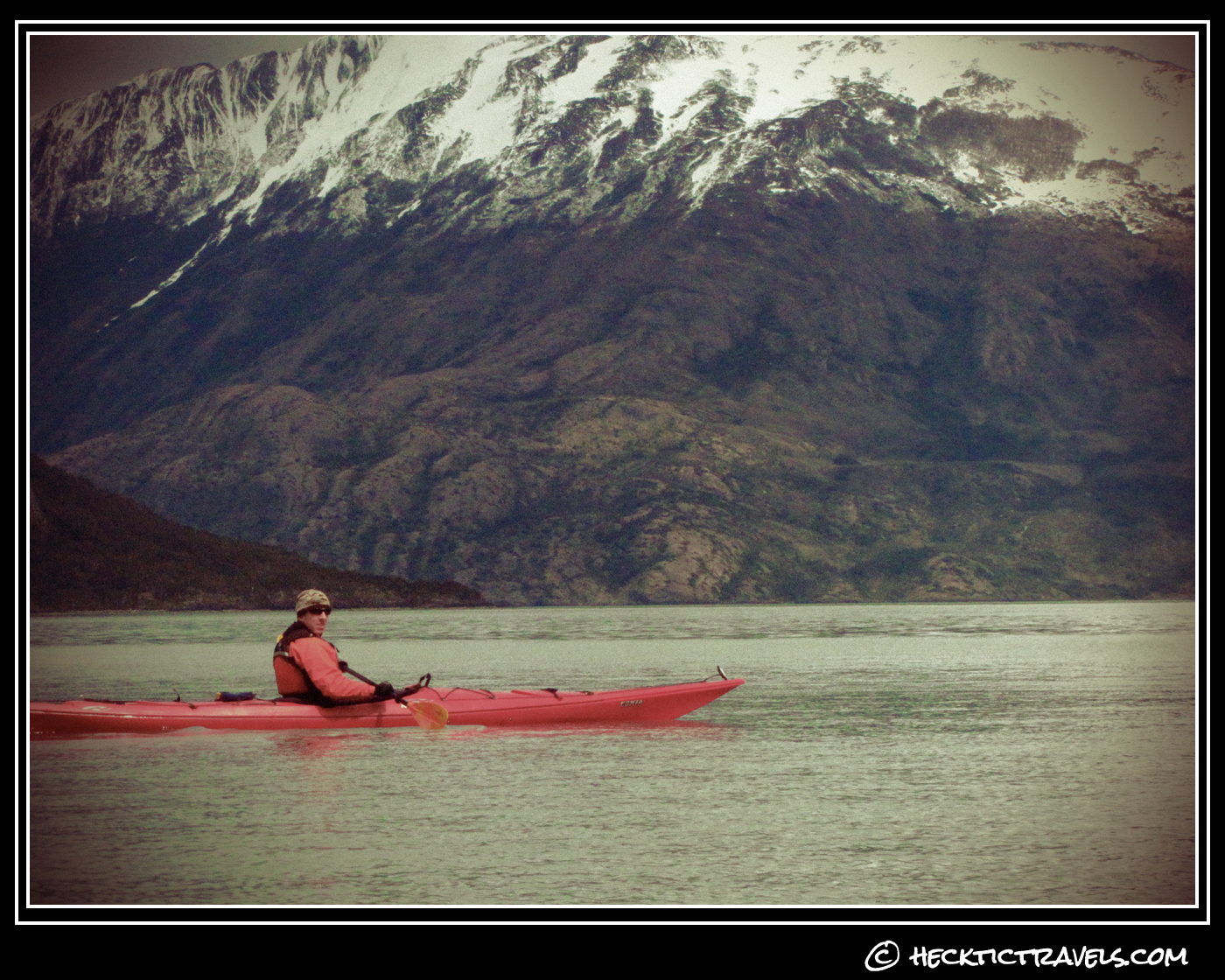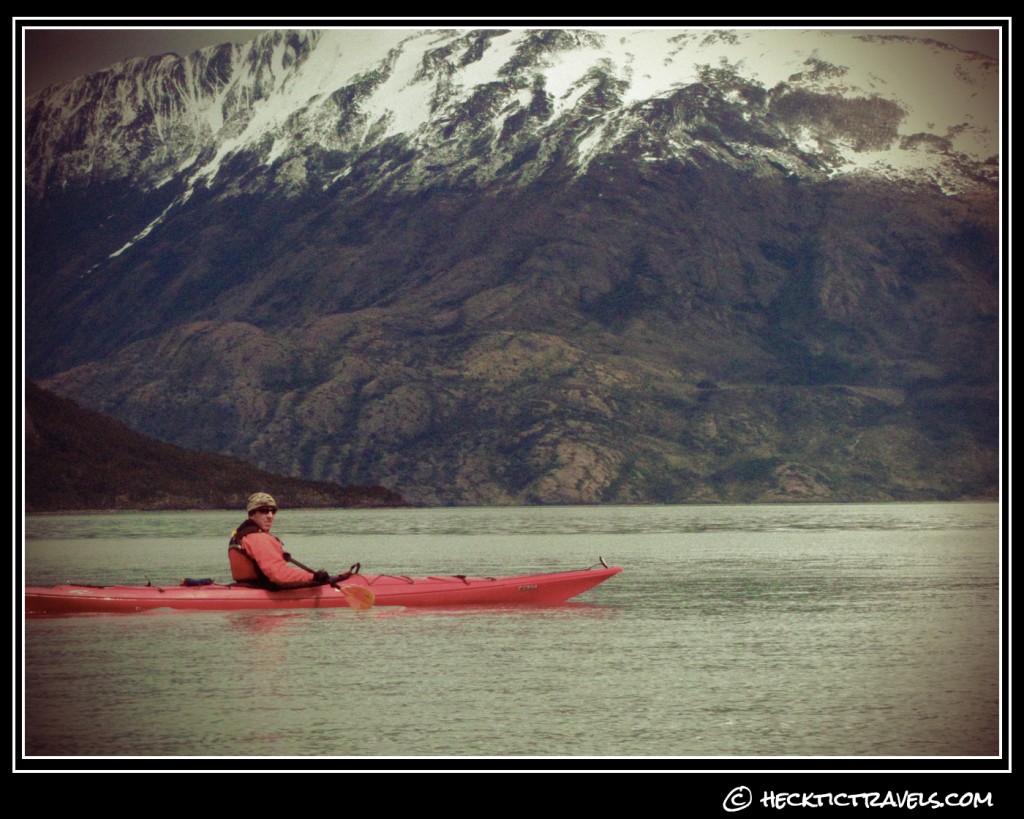 Pete drifting along enjoying the scenery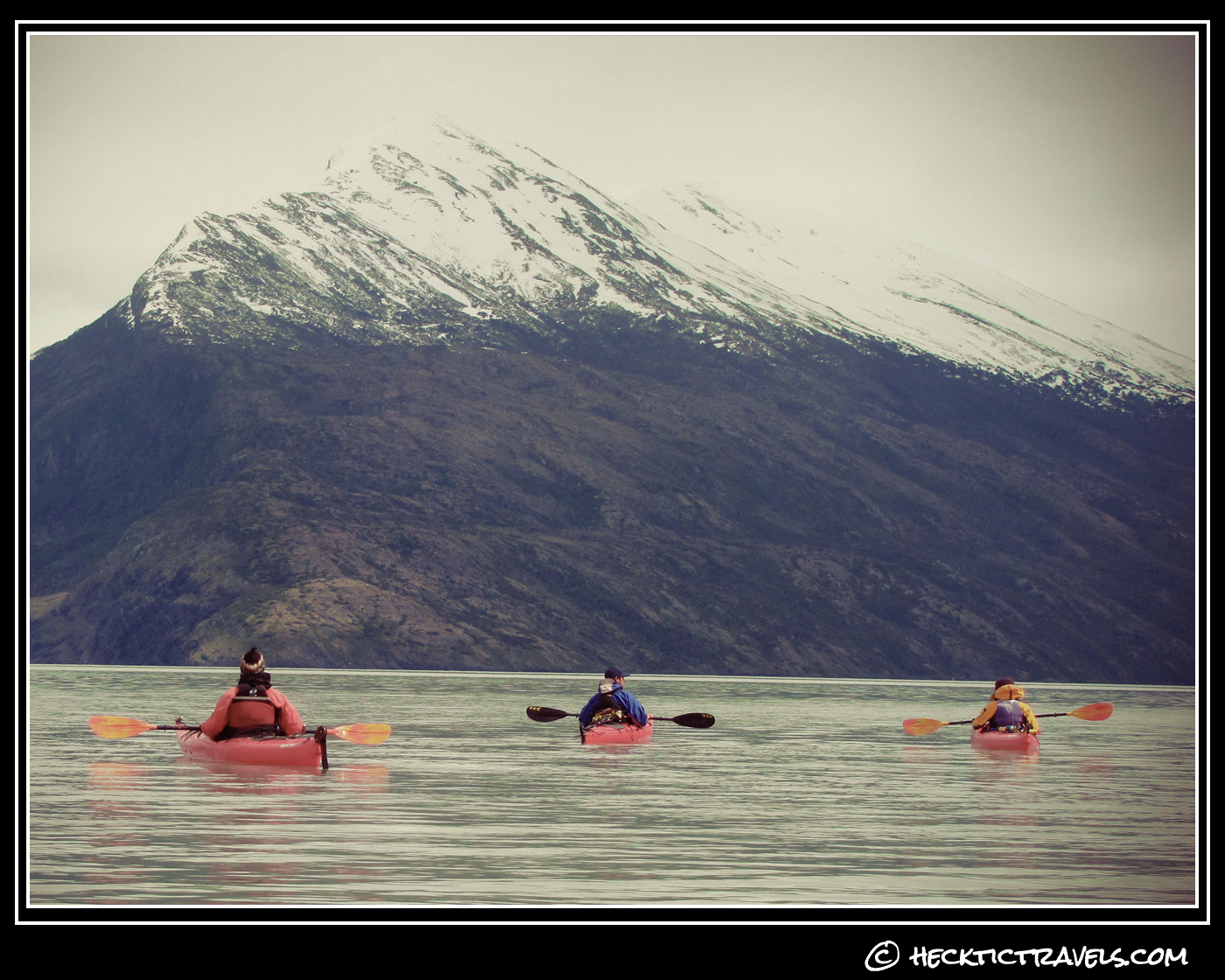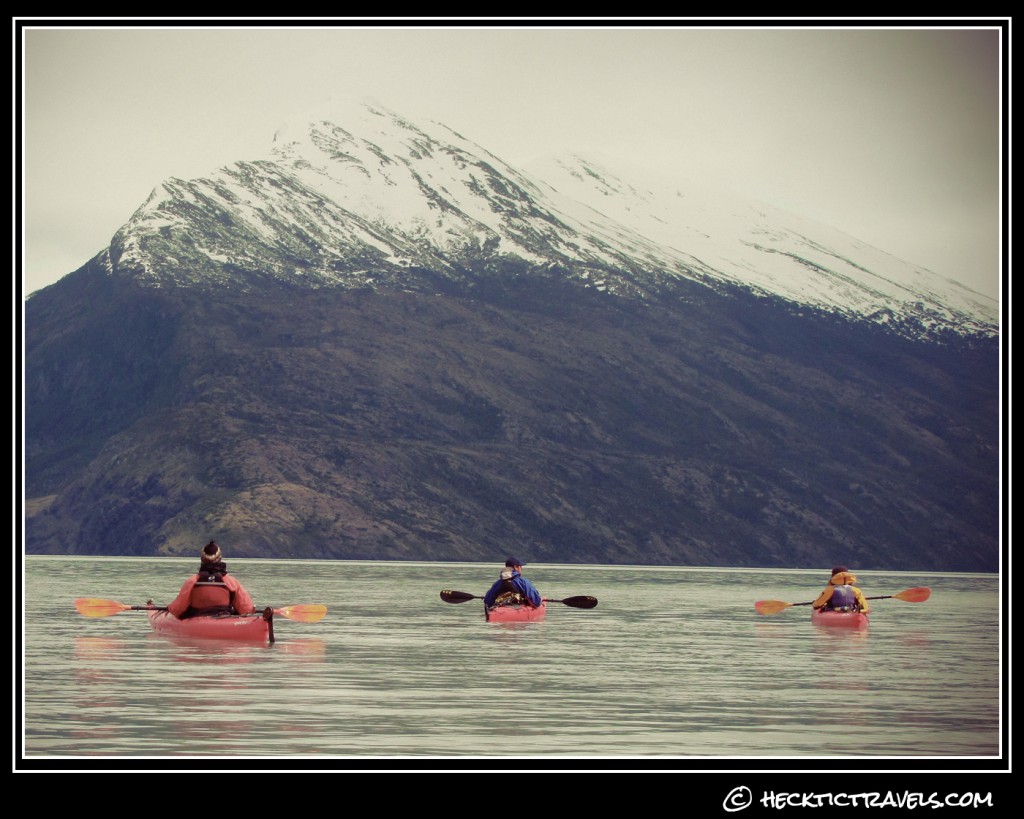 Dalene and the guides taking in the magnificent views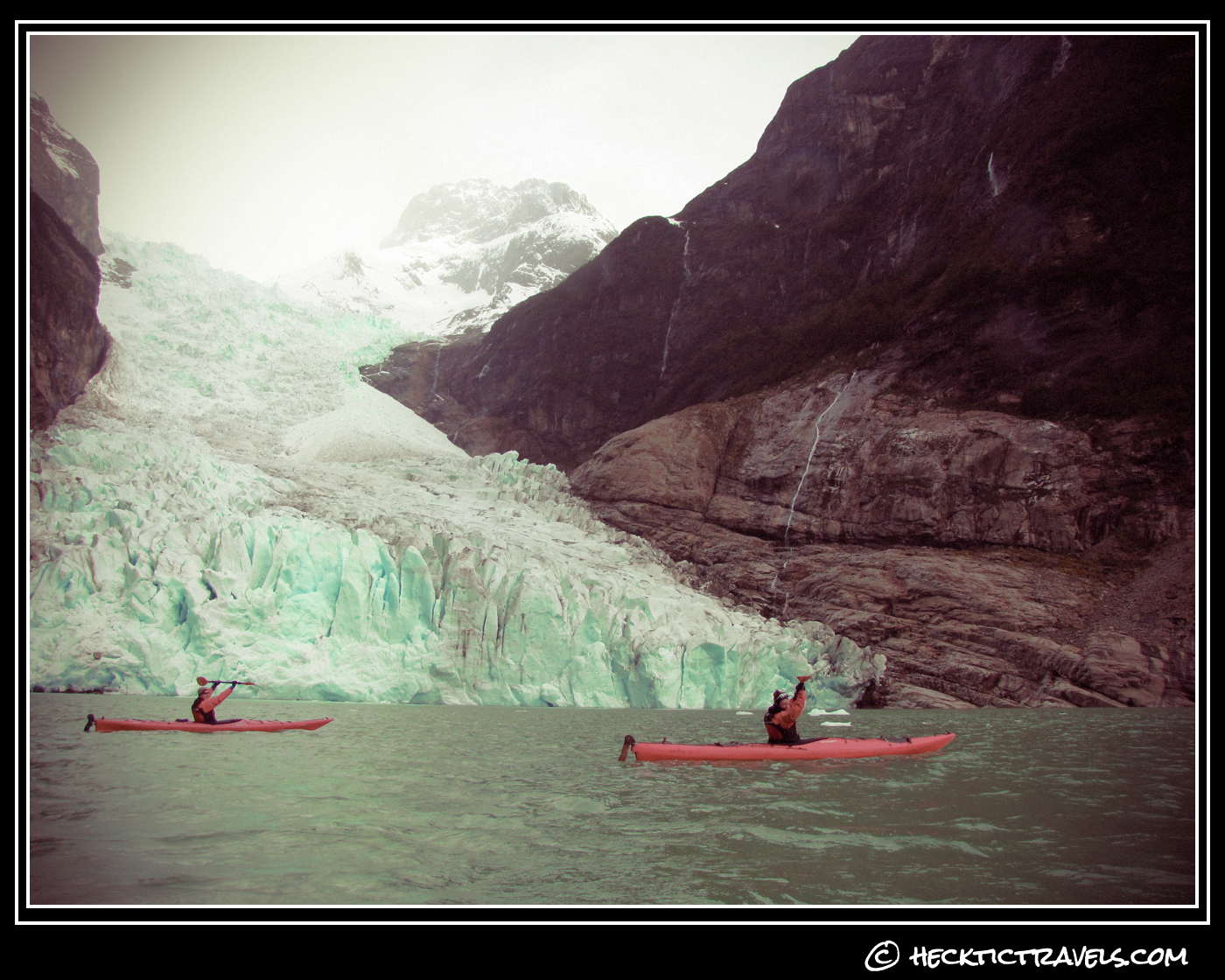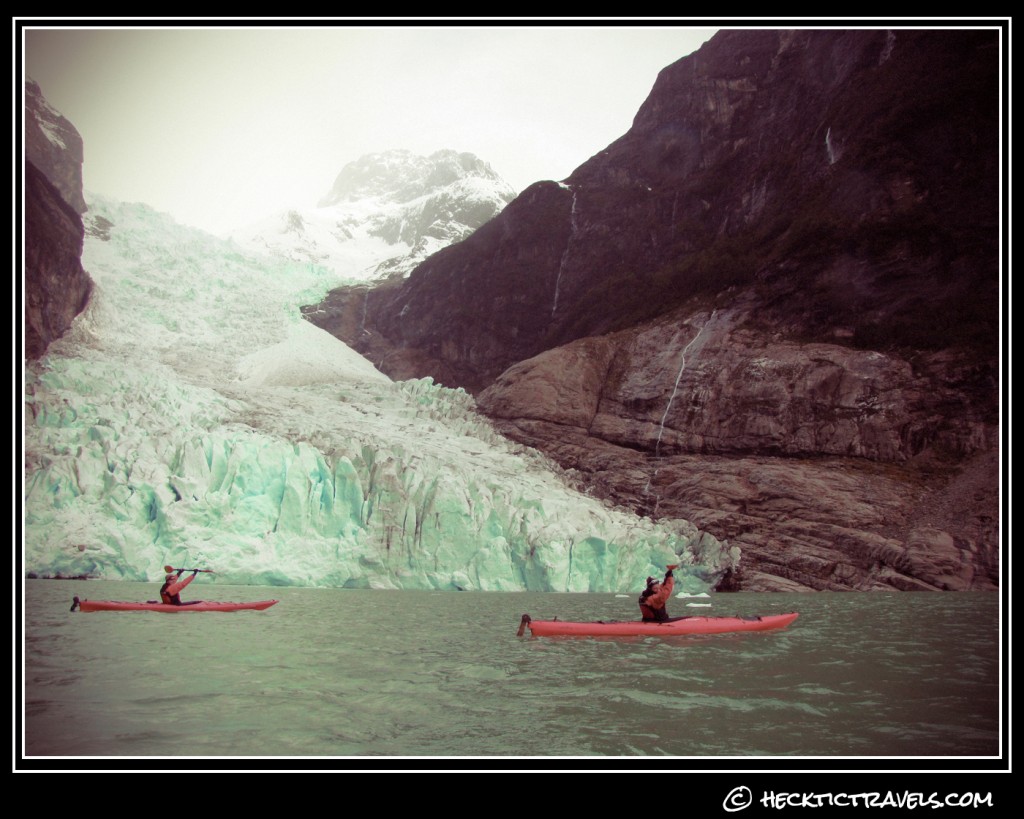 In front of the magnificent Serrano Glacier. No we are not about to practice our roll techniques.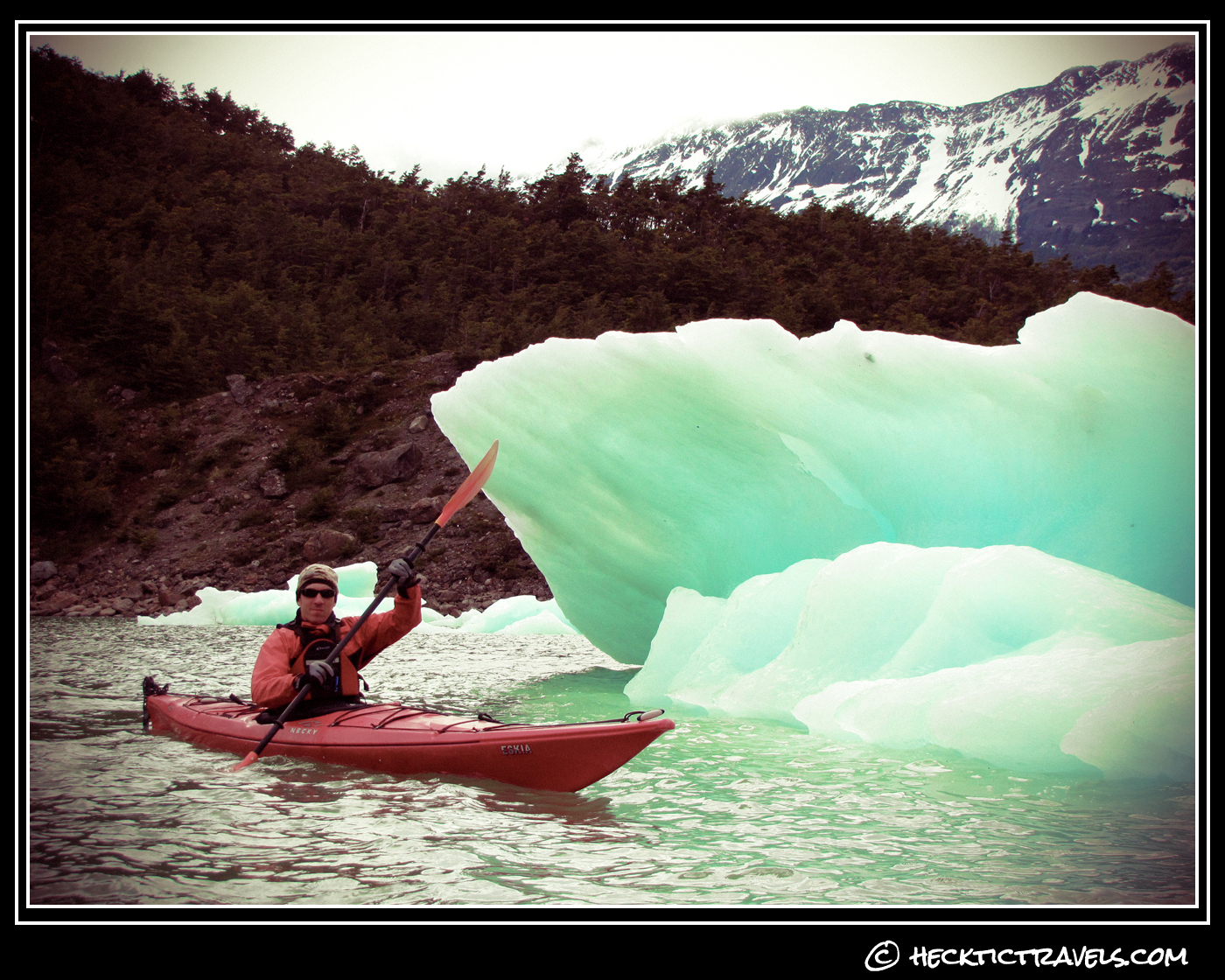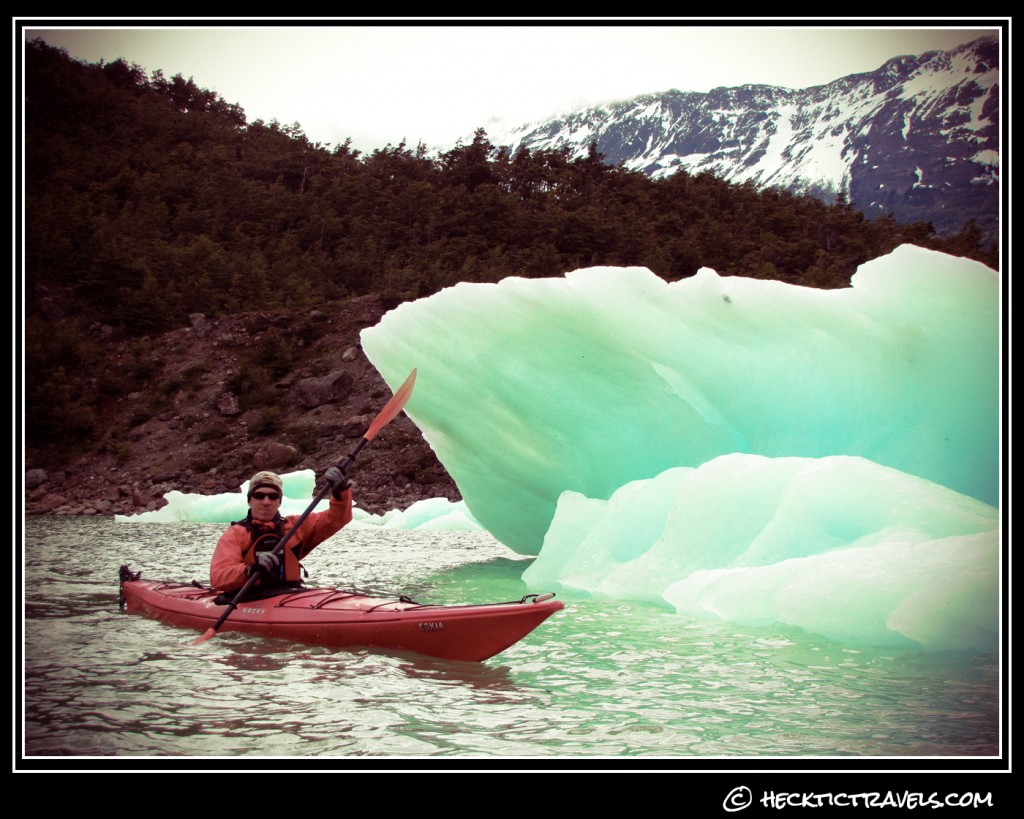 We were able to paddle up next to the mini-bergs that the glacier fed into the lake.
And later we were served pisco sours over some ice we collected.