Reclamation
Words by Dalene Heck / Photography by Dalene and Pete Heck
Why are we so drawn to destruction?
(I pose that question to you, the collective human "we", as it's not one I can determinately answer myself, despite the fact that Pete and I have touched on this topic before, and again, and drove many hours out of our way in Namibia to visit Kolmanskop.)
We can't deny that part of the attraction is just in the challenge to photograph. Not only in terms of finding perfect light and angles, but to attempt to capture emotion from these places that were once so lively, then suddenly abandoned, and now sitting frozen in time.
And in the case of Kolmanskop, being slowly reclaimed by the desert around it.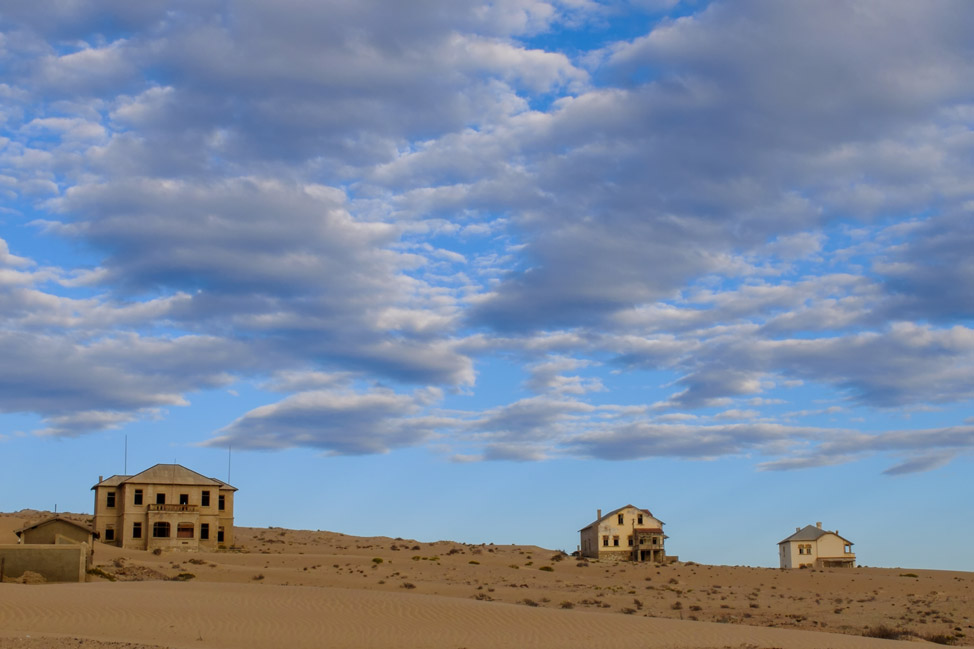 Once a thriving mining village founded in what was known as German South-West Africa in the early 1900s, Kolmanskop was abandoned in less than 50 years as the diamond field around it was slowly exhausted. At its height, 1,300 inhabitants were afforded every luxury available as diamonds were literally plucked off the ground to fill jars by hand. For a short time, given its small population, the village held the title of the highest per capita wealth in the world.
And now all that remain are the bones of that former grandiose town. With peeling paint and doors hanging on their hinges. Footprints of tiny creatures that have moved in with the sand and tools left to rust over decades. Inexplicably, there are several bathtubs strewn outside.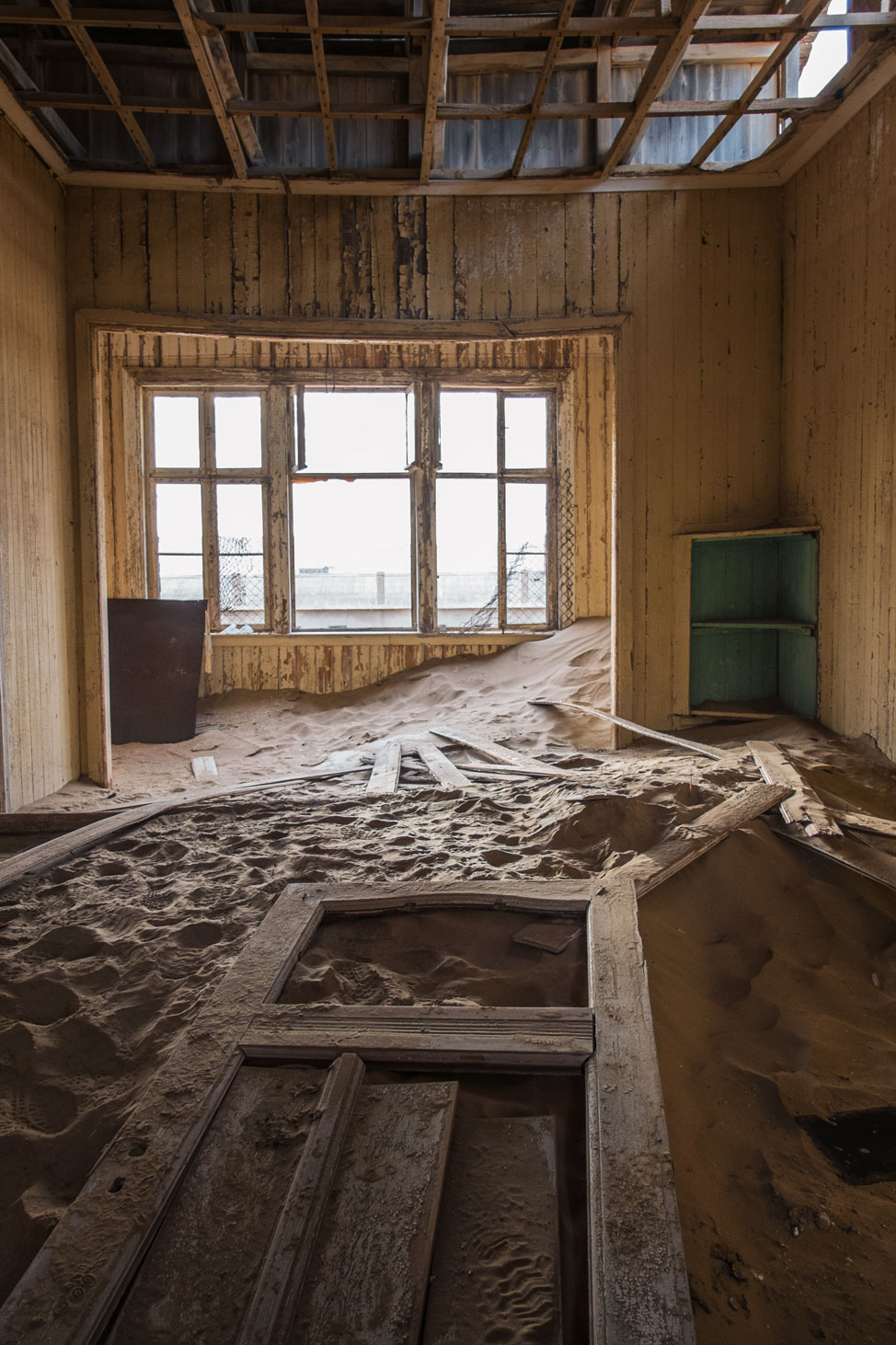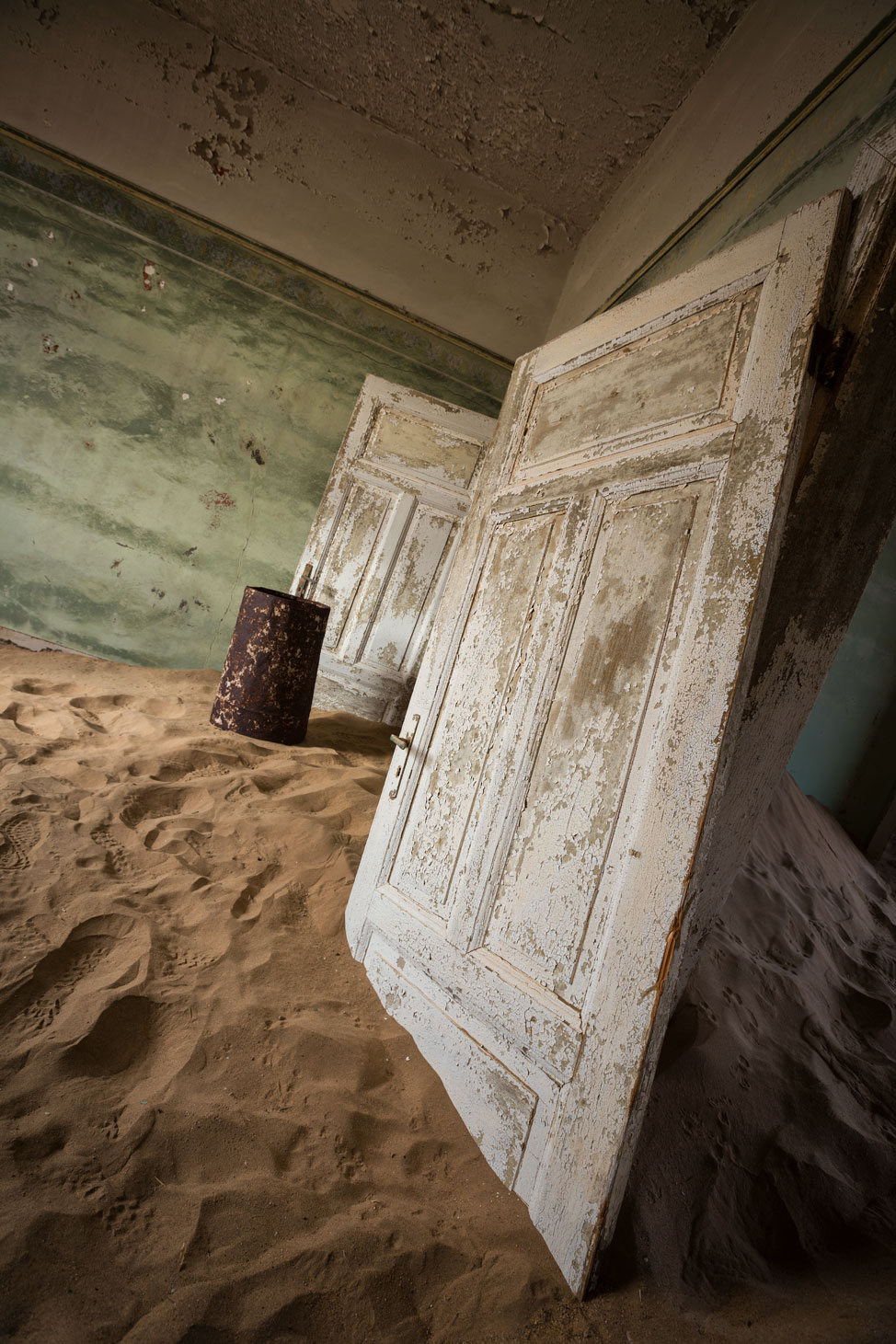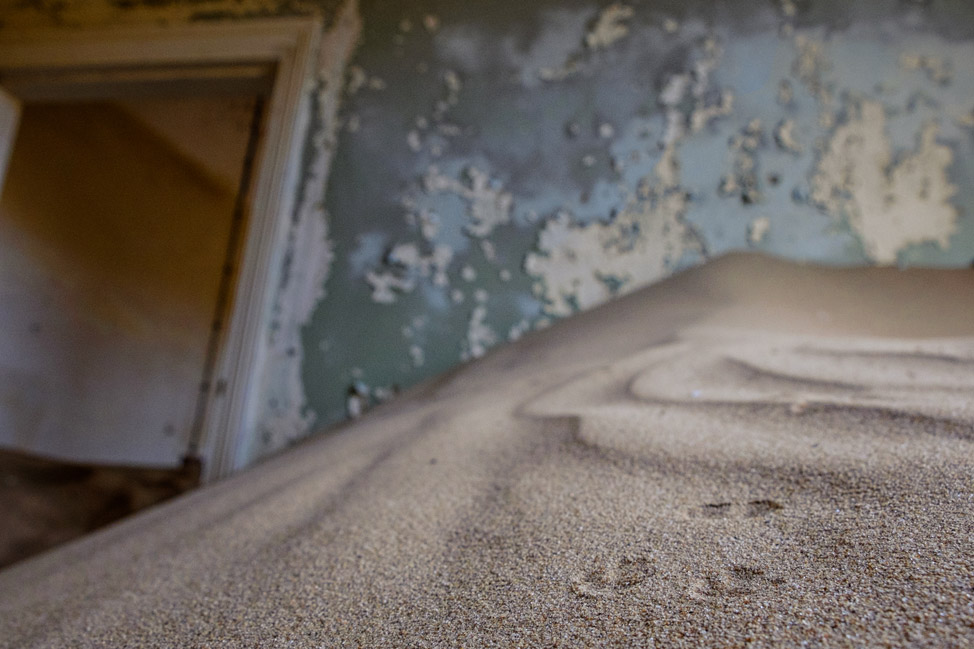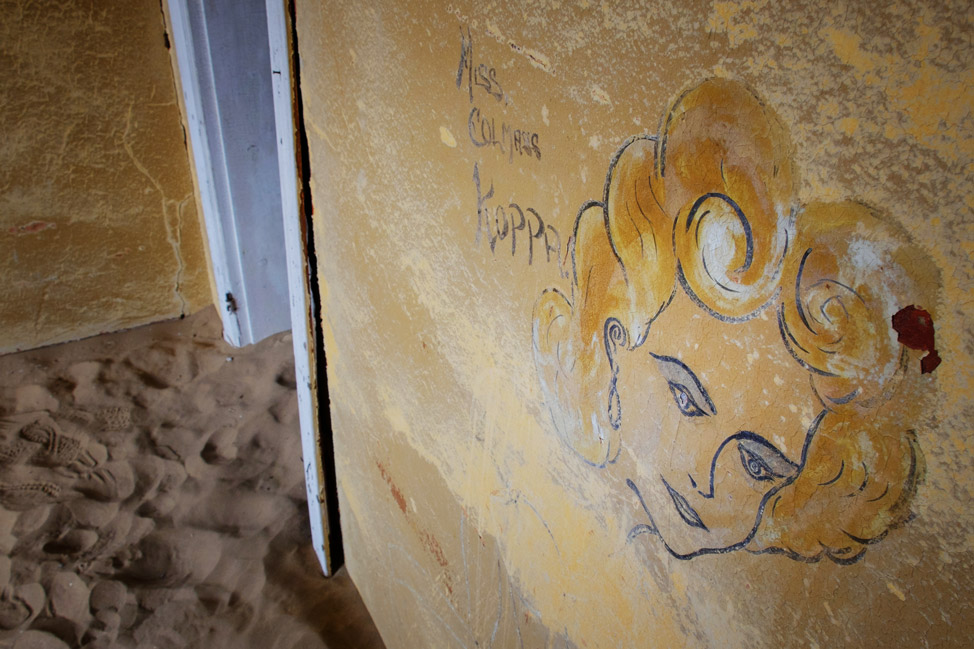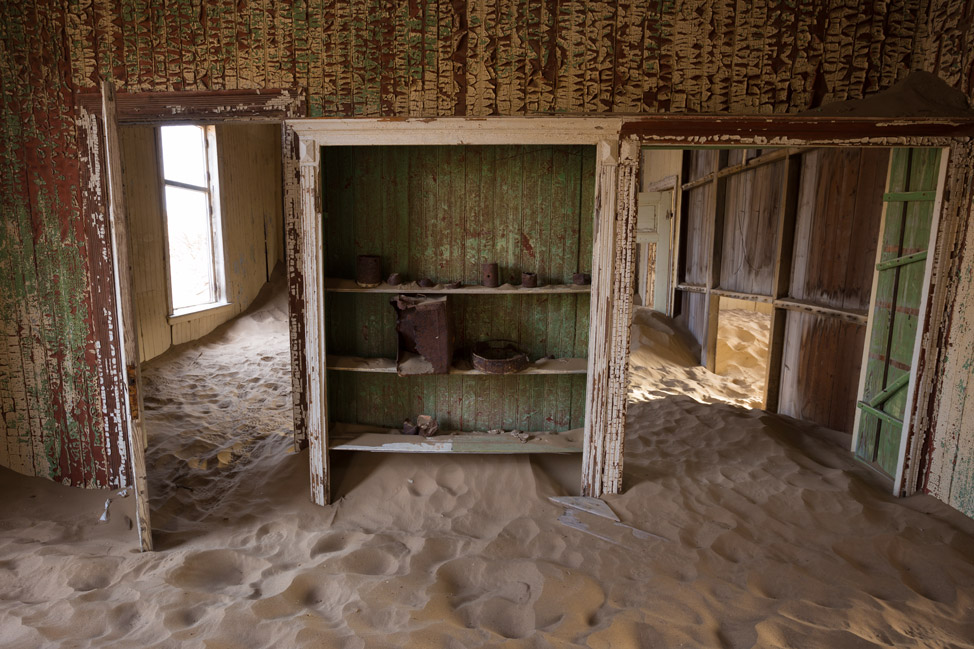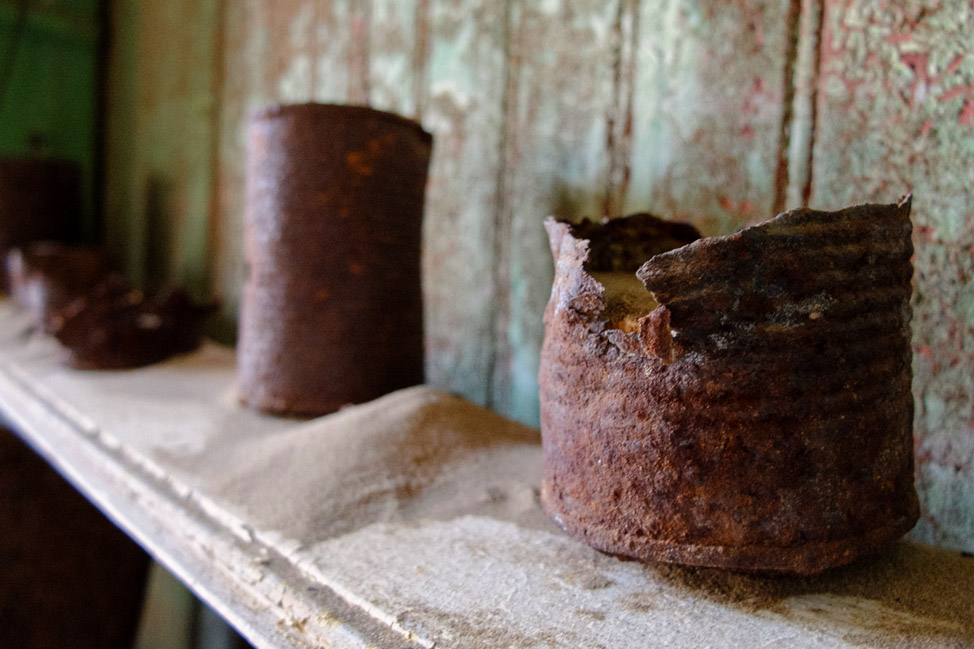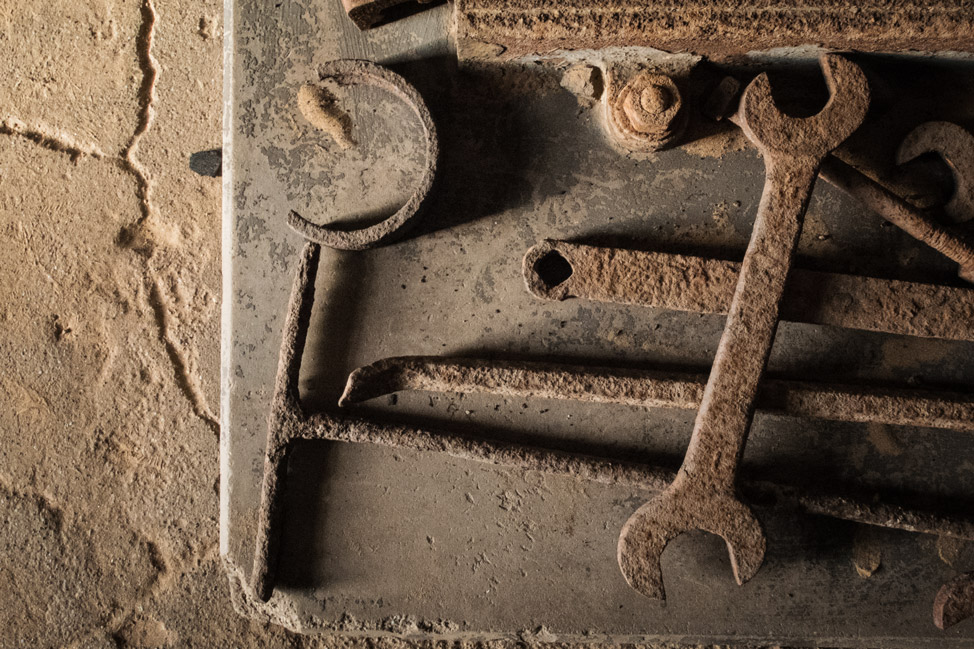 We split up when we entered the town to try and cover as much ground as possible while we still had the early morning light. We were the first to arrive and few others joined us on our quest. At times I trudged through knee deep sand with my camera tucked under my arm and away from the wind. Ineffectually, it would seem, as two dust spots appeared that would ruin my photos for the rest of our time in Africa.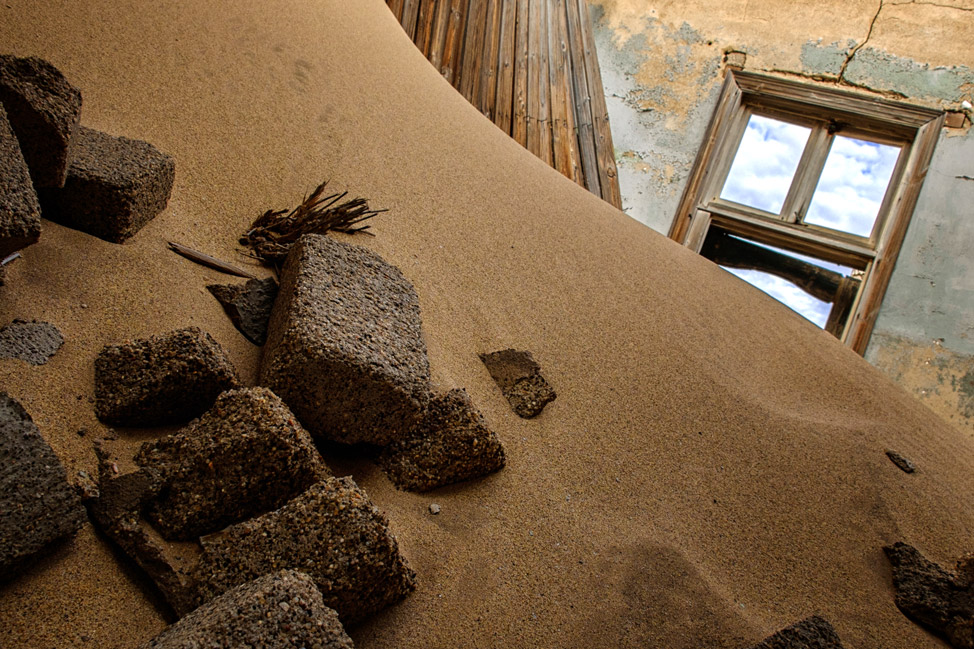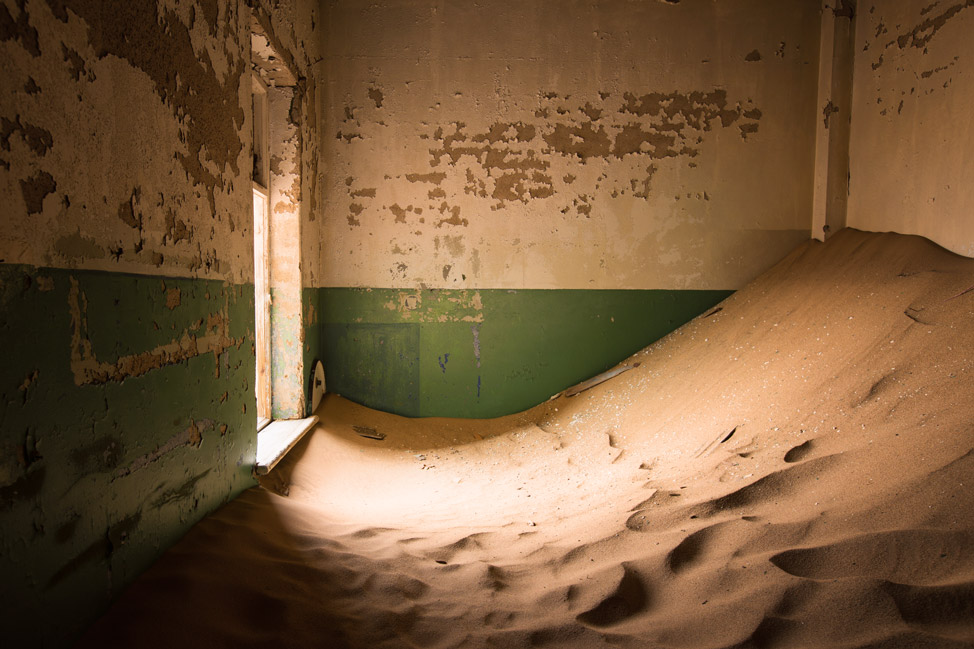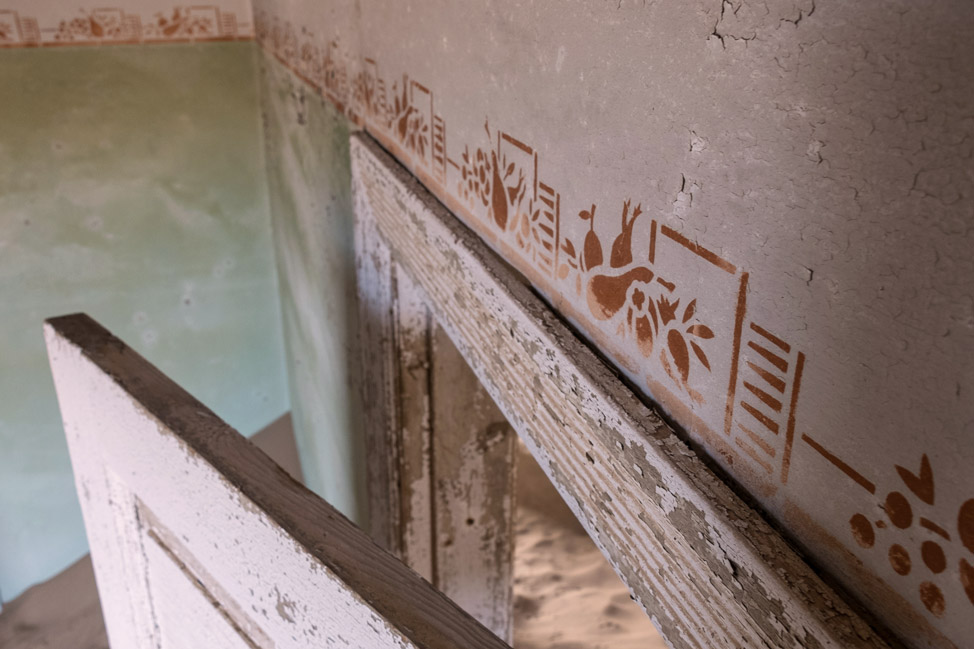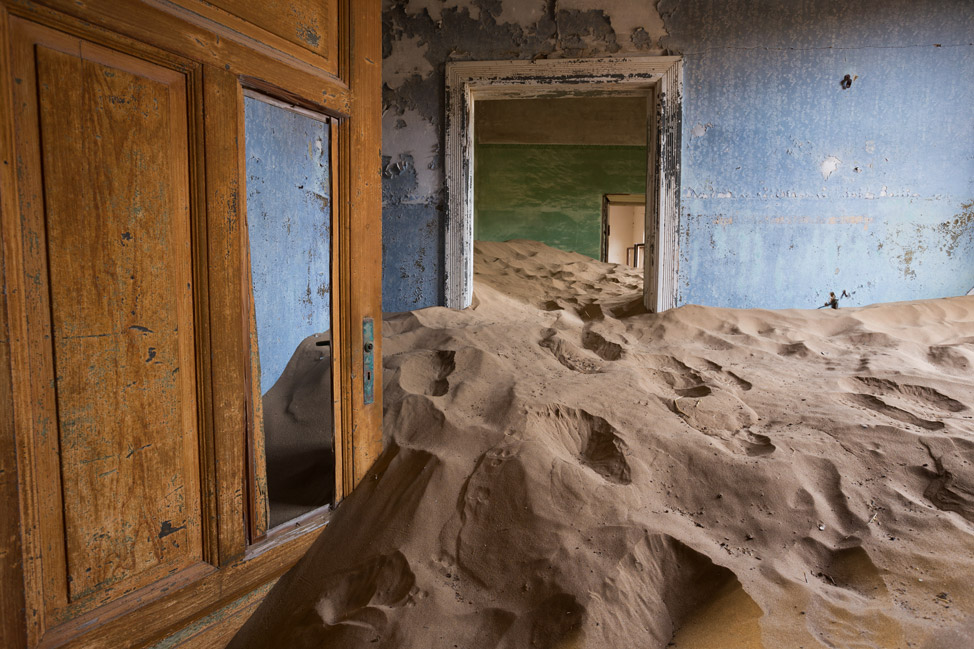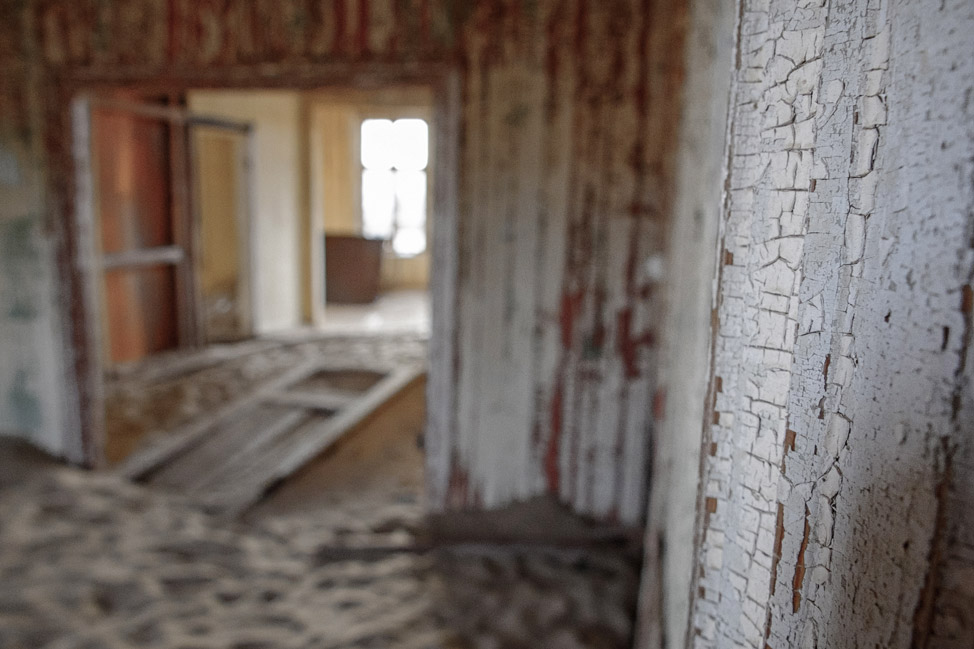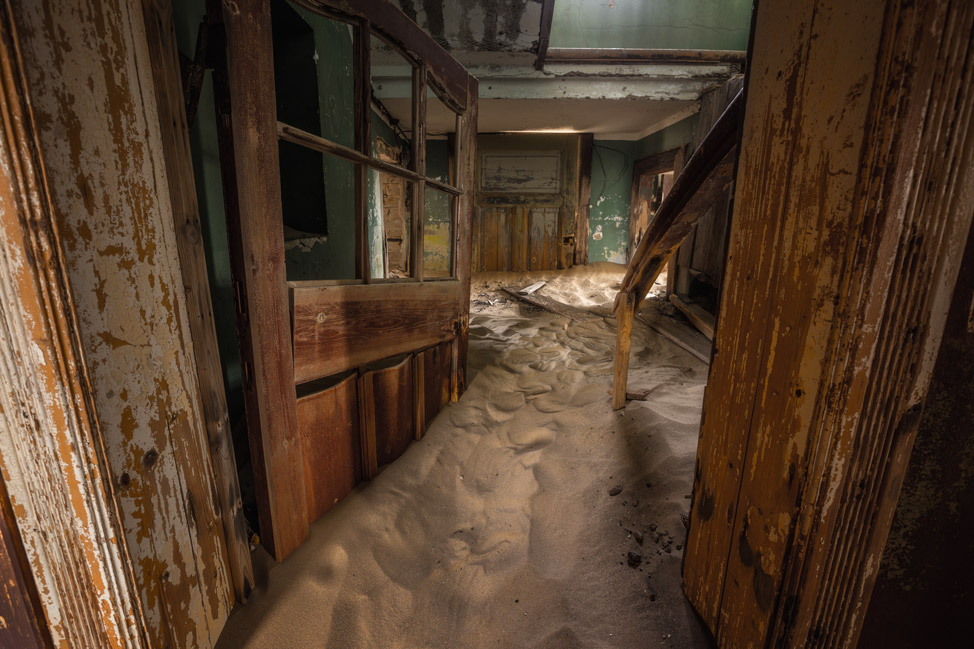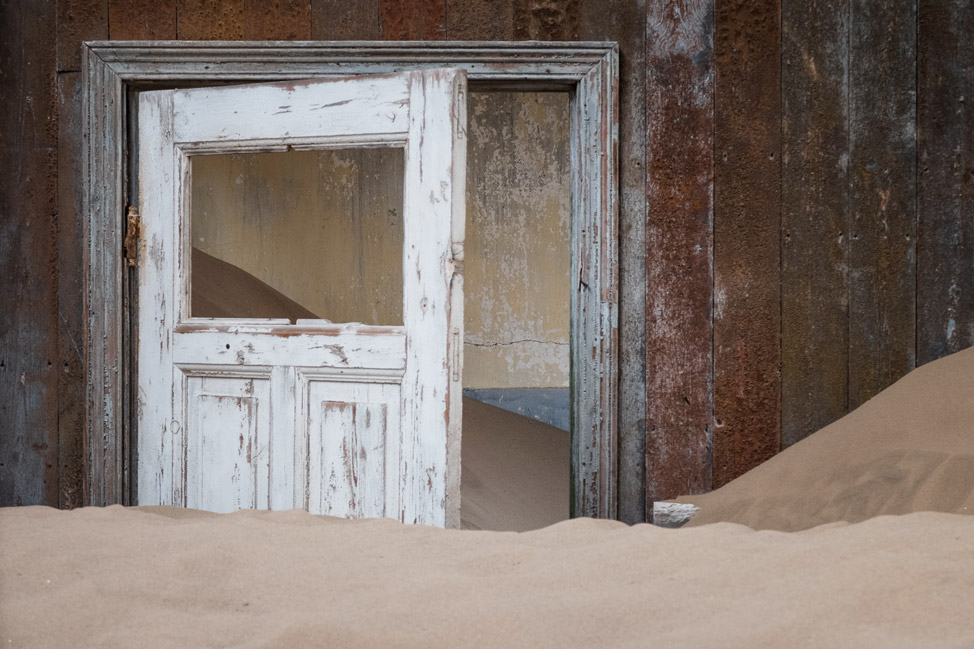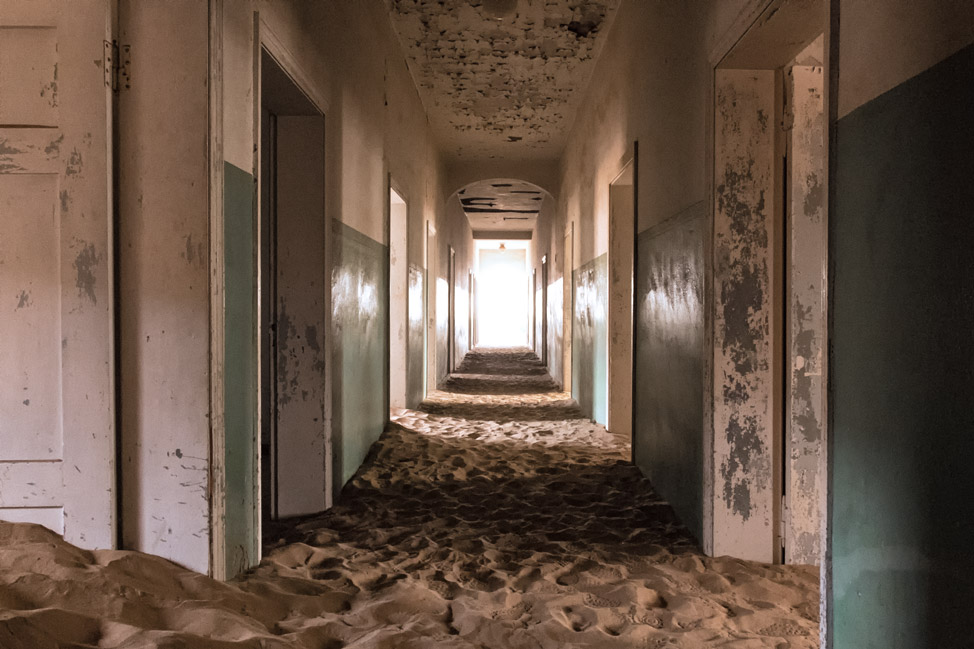 The wind's velocity picked up as the sun rose higher. The prime time for photos had passed along with my patience, I tightened every opening in my clothing to resist the all-consuming sandstorm. We retreated, grievously, and briefly tossed around the idea of returning the next day before beginning the long drive back to the capital.
There is something unsettling in admitting to the allure of ruins, especially to find such delight in a demise of the modern era. But Kolmanskop is one place I could see us returning to again in several years, and then again after that. For as the ground was once scrubbed for the valuable resources within, it is a fascinating thing to witness the earth reclaim what's hers.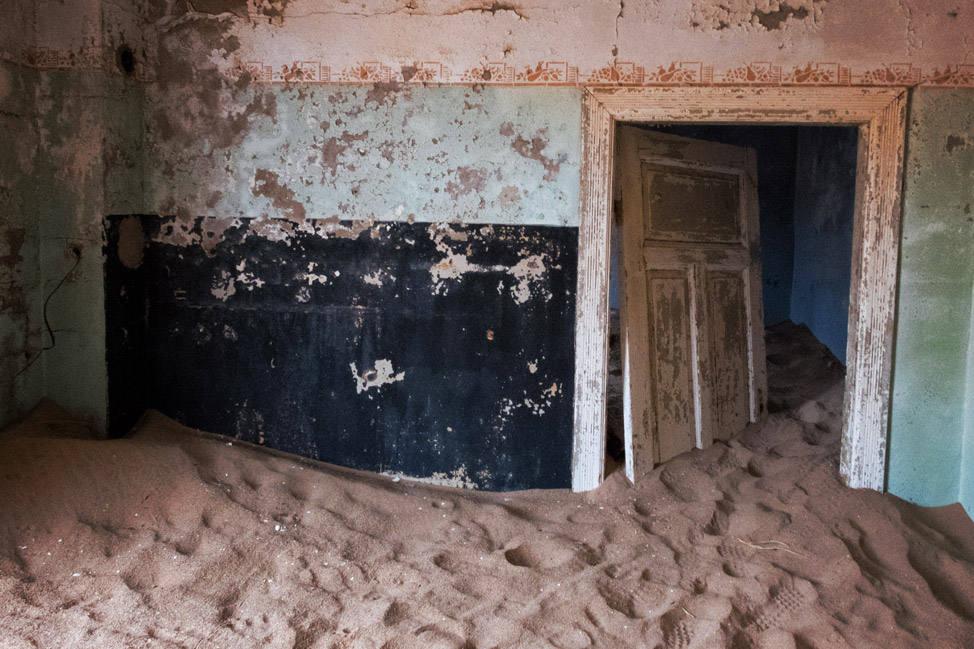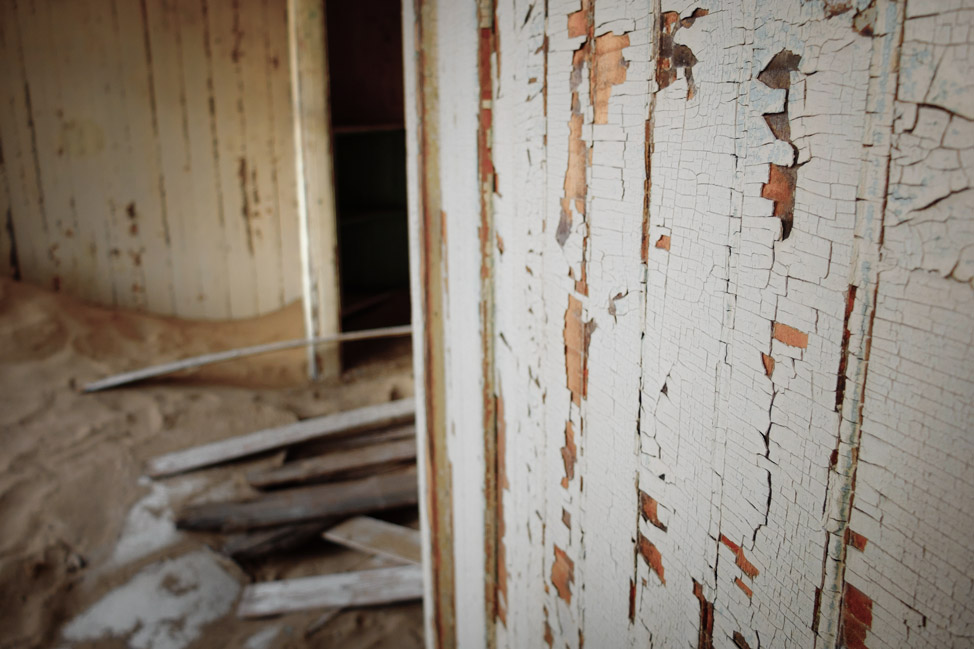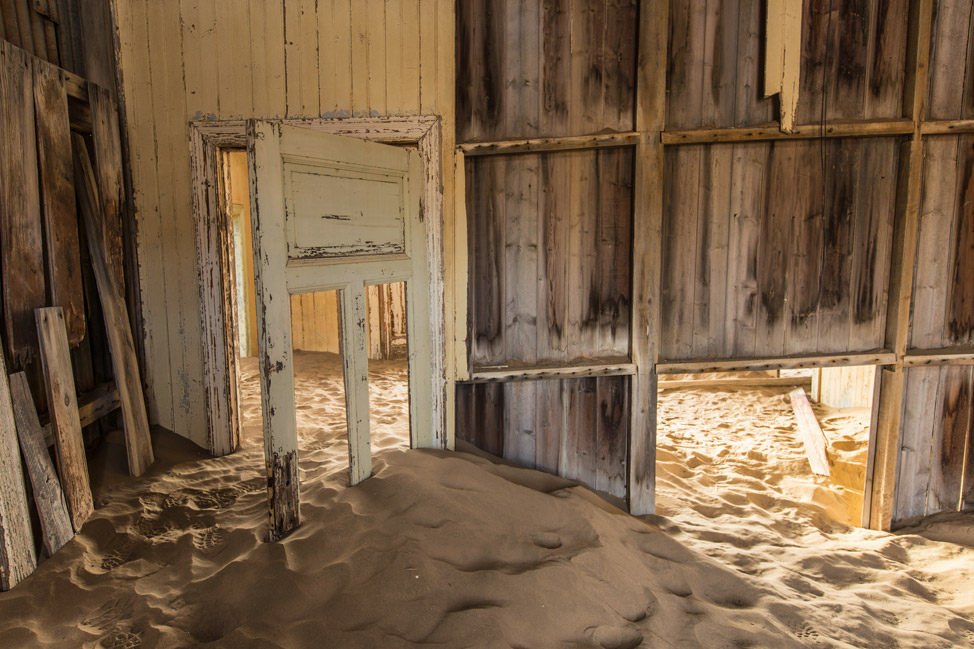 how to do it and where we stayed
The visitor gate is not open at dawn, but you are still able to enter to take photos if you purchase a special permit from the tourist shop in town the day before. We arrived late and missed buying it the previous day, but showed up at the gate early anyway and the attendant arrived just half an hour after the sun rose. There are also tours available later in the day during opening hours, and there is a museum and cafe on site. Note that photography permits cost more than the standard entry fee.We stayed in nearby Luderitz, at the
Alte Loge Gästehaus
for a very reasonable rate. It was very comfortable and served one of the best breakfasts we had in all of Namibia.