How to Teach English Abroad
Guest Post by Matt Kepnes
Teaching English overseas is one of the best ways to make money abroad. There is a low barrier to entry, you can find jobs everywhere, and the pay is enough to keep you on the road for as long as you want.
I taught English in Thailand and Taiwan when I first started traveling. Those jobs allowed me to experience life as an expat, explore two amazing countries in depth, and save money for future trips.
Before I taught in Thailand, I had never lived outside my state. While I was in Thailand decided to extend my travels, but I needed money and teaching English was an easy job to get. What I thought would be a few months turned into close to a year with subsequent stints in Taiwan and then again in Thailand.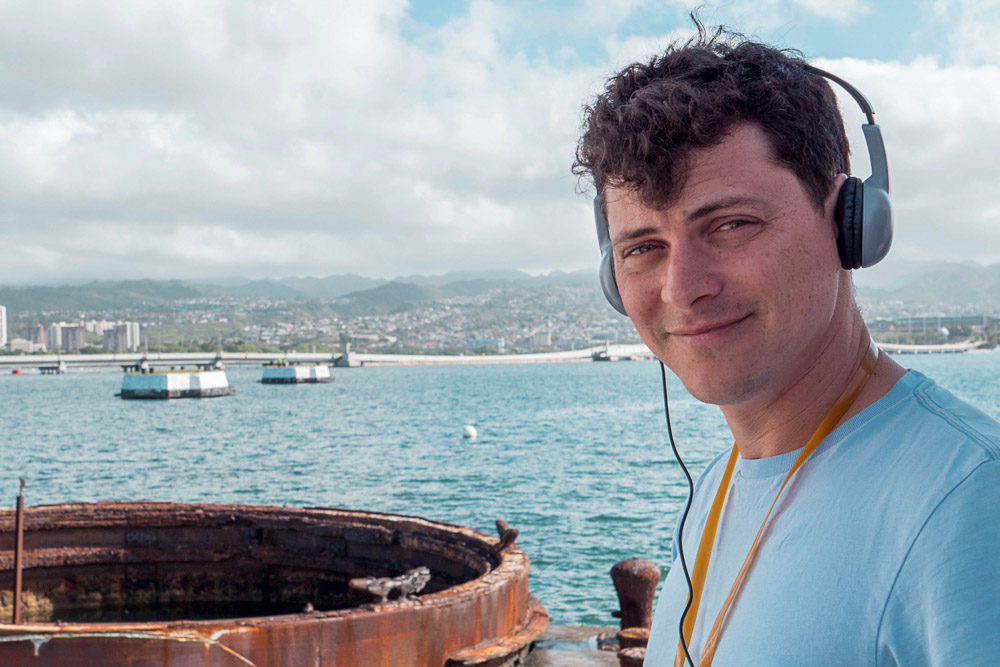 What I loved about teaching was that it allowed me to stay in one place and learn how to survive – and thrive – in a new destination. I made friends, I learned the local language, navigated a new culture, and learned a lot about my ability to adapt. Teaching might not have been a career for me but it was certainly life-changing. I look back on those days fondly because I grew up a lot then and, being able to do that gave me the confidence that if I could make it there, I could make it anywhere. If anything, I don't fear moving to a new city anymore.
So whenever someone says "I'm considering teaching overseas", I always say: "Yes! Go do it!"
what you need to know to teach english abroad
There's a lot of information online about teaching overseas. A lot of it is junk and made by scammy recruiting companies.
Over the years, I've continued to keep an eye on the teaching industry and stay up-to-date with the latest trends to help other potential teachers avoid those scams.
To help you make sense of the process, here's everything you need to know to teach English abroad:
1. review your qualifications
Let's start with the question people want to know right away: What are the requirements to be a teacher? The short answer: Not many. The long answer: Requirements vary greatly from country to country and region to region. Depending on where you go and what type of job you want, the skills and degrees you need can be very different.
Generally speaking, you'll need to meet the following minimum requirements in order to teach English overseas:
Have a bachelor's degree (doesn't matter what you studied).
Be a native English speaker from an English-speaking country.
Have a TEFL, CELTA, or TESOL certificate.
Unless you plan to teach at an international school or do corporate training, most schools will take you if you are a native English speaker and a college graduate.
Most countries require you to be a native English speaker from one of the following countries: The UK, the US, Canada, Australia, New Zealand, Ireland, or South Africa. While some countries might hire people from other places where English is fluently spoken, schools and educational organizations typically prefer teachers from the seven countries listed above.
Note: If you're not a native speaker, you'll have a much harder time finding work. However, it's still possible. You'll just need to work much harder to find jobs than native speakers.
Although having some experience helps, your teaching experience level is irrelevant for most jobs. While I had studied to be a teacher back home in the US, you definitely don't need to be one or have teaching experience before you start looking for a job. It's only the really high-end jobs that will look at your experience.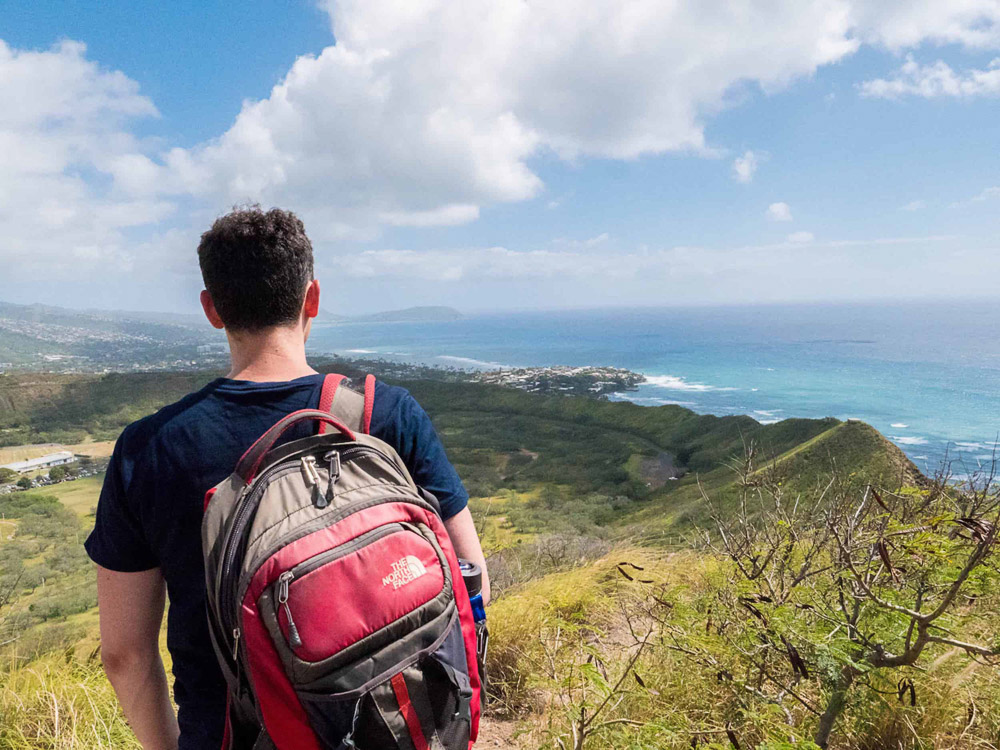 2. take a tefl course
TEFL stands for "Teaching English as a Foreign Language." It's a certificate you can get from an array of companies that teach you the skills needed to be an English teacher. Having a TEFL certificate will dramatically increase your chances of getting hired. It will negate any experience deficiencies you might have, as employers view this degree as a sort of training course.
These days, there are tons of options when it comes to taking a TEFL course. Some are in-person classes, some are online, and some mix both components.
Here's what you should look for when comparing TEFL courses:
Minimum 120-hour course duration (160–180 hours is even better).
In-person lessons or live digital components (to simulate the classroom experience).
Post-course support so you can ask questions and get additional assistance.
Tutor support (usually this is an add-on to the course and requires an additional payment).
Job placement opportunities.
Expect to pay at least $150–300 USD for a TEFL program (more if it's in person). It's important to remember that this course is an investment. Not only is it going to create opportunities to teach abroad but it's going to give you the skills you need to succeed at the job.
Moreover, the skills you learn will help you in future jobs and careers, making this an investment that will pay dividends down the road.
Here are some of the best TEFL programs to help you get started:
Personally, I would take a combined online/in-class course if you plan to teach long-term. The industry standard in Asia is 120 hours, 20 hours of which you should spend in class. However, if you are just looking for something temporary or at one of the many worldwide language schools, an online certificate would suffice.
3. learn about the job options
Before you can teach English abroad you need to understand a bit about the types of jobs available (assuming you have the qualifications). Every country is different, however, here's a brief overview of the different kinds of jobs you can expect to choose from as an ESL teacher:
tutoring
This is the lowest rung on the ESL ladder. The pay isn't great, but it's a flexible option for anyone looking to earn some part-time income and who may not have the qualifications necessary for more "official" employment (you can't get a work visa for tutoring, so this is an under-the-table option). You can usually do this in most cities around the world.
language schools
Language schools are places where adults go to improve their English. They don't always have great reputations, since they are for-profit companies that churn through clients (and staff). However, they are usually hiring and often just require a TEFL certificate.
corporate training
Companies all around the world need workers who speak English, especially in Asia, in many of the international business hubs. These jobs are contract-based and require a bachelor's degree and TEFL certificate. (This is what I did when I was teaching English in Thailand.)
government schools
These are your standard public schools. As an ESL teacher, you'll be responsible for planning lessons, teaching classes (often while partnered with a local teacher), and grading homework. You'll be paid a monthly salary and will get vacation days too. A bachelor's degree is required, and a TEFL certificate is an asset since these jobs are often competitive. In some countries, you'll also get perks like bonuses for completed contracts, a free flight to the country, and help with the visa application.
private schools
Teaching in private schools is much like teaching in government schools. However, you'll usually have more resources and better pay. A TEFL certificate is usually required in addition to a bachelor's degree.
international schools
International schools sit at the top of the ESL food chain. These jobs have the best salaries and perks; however, they are also the most competitive. To teach at an international school, you'll not only need a bachelor's degree but also a teaching degree. Teaching experience is a huge plus, making these jobs the best choice for qualified teachers who are looking to move abroad.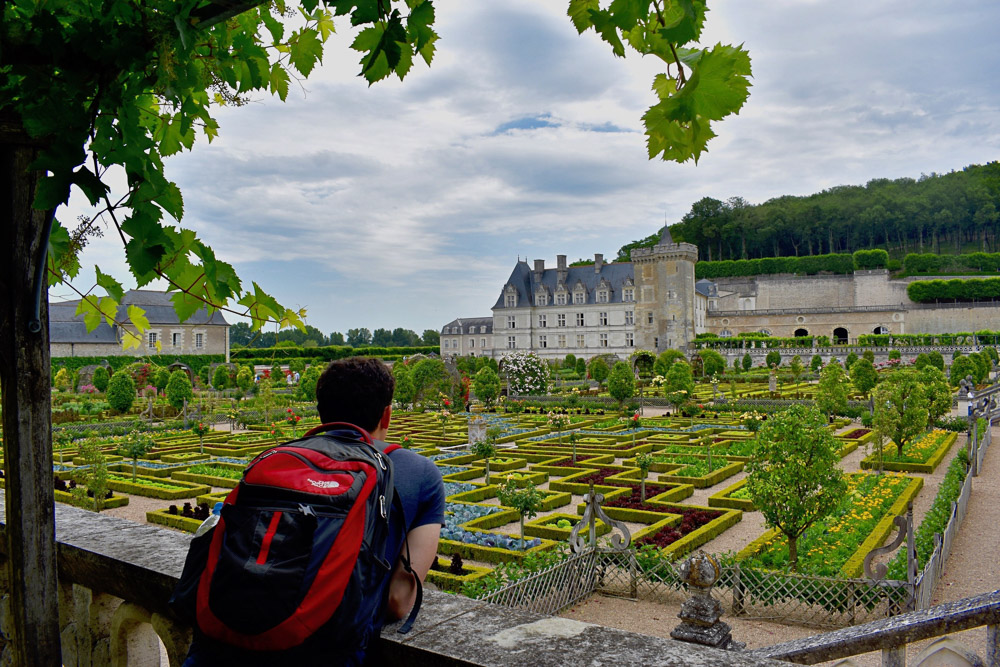 4. search for jobs
These days, it's possible to find jobs before you depart your home country, as well as when you're already in your destination. To help simplify the process, here are some websites to assist you in finding job opportunities:
Some countries require you to apply for jobs (and visas) in advance while others are better suited for finding jobs on arrival. These job boards will help you navigate your options.
When comparing job offers, keep an eye on the following:
minimum hours
Does the job have a guaranteed minimum of paid hours per week (meaning that your school must give you these hours each month)? This also means that you can calculate the minimum that you will earn each month, which helps with budgeting. Something to note here is that this is a minimum number of hours, so you should expect to have more than this. It also means that there is room in your contract to take on more hours, and more hours means more money.
maximum hours
Make sure you know exactly how many hours you can potentially be contracted to work in one week. Only you can decide how much you want to teach, but anything over 25–30 teaching hours per week is a lot, especially for new teachers.
penalty clauses
These clauses are built into contracts and are meant to discourage teachers from breaking the contract. In Taiwan, for example, you'll find a penalty clause in every contract, even though it's completely illegal to dock a teacher for hours worked. You won't be able to avoid contracts with these sorts of clauses in them, but you can protect yourself by understanding how the law works in the country you're planning on calling home for the next year.
vacation time
It's always good to know how many vacation days you are granted. The best way to see this is by checking your contract. Each school will have an allotted amount of time that is paid in addition to national holidays, although hourly contracts do not typically offer any kind of paid vacation. Every school is different. Some schools will only offer paid national holidays during a teacher's first year abroad, while others may have more vacation time built in. Still, other schools don't offer vacation time at all.
benefits
Benefits vary greatly from position to position, so it is worth taking a look at them. Contracts can include some or all of the following: flights, accommodation, language classes, bonuses, airport pickup, paid training, health insurance, and a number of other things. If your school mentions benefits during a phone call but you don't see the benefits listed in your contract, be sure to ask them to add all of your job benefits to your contract.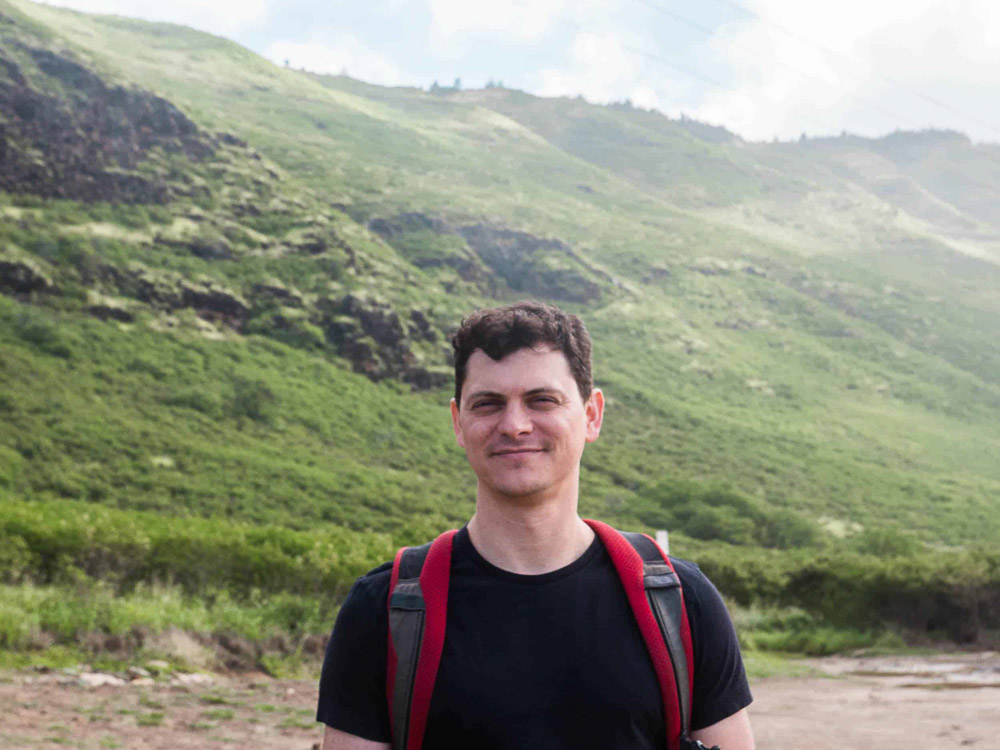 5. polish your resume & prepare for your interview
What are recruiters and employers looking for? A CV or a resume? The truth is that they're looking for a little of both.
I'm sure you've heard that submitting an employment document that is over one page in length is a big no-no, but when you're being considered for a teaching position overseas, the opposite is true. It's actually a bad idea to submit a one-page CV. This is because your future employer or recruiter will want to see everything: Your teaching experience and employment history, volunteer work, job gaps, etc.
The ideal document length for a teaching position abroad is around 1-2 pages, so it doesn't really matter what you call it. You need something in between a resume and a CV.
Once your resume/CV is ready, it's time to prepare for your interview. Unless you're already in-country, most ESL job interviews will occur via Zoom or Skype. While an online interview is more convenient than an in-person one, there are still a lot of things to prepare.
Prepare the room where you will be doing your interview by cleaning/tidying it. Don't let a messy room ruin your first impression!
Test your head headphones and camera before the call to ensure they work.
Make sure your Skype/Zoom app is up to date. Employers have hundreds of interviews to attend. Don't make them wait while you get a software update.
Make sure you're ready to answer questions about teaching. Even if you have no teaching experience you'll still be asked about teaching and classroom management.
Wear work-appropriate clothing for your interview. First impressions are everything. Dress for the job.
Making a good impression online can be tricky. You don't have access to body language and you're confined by your screen. For some, that might be an advantage while for others a disadvantage.
Either way, you won't have much time to make a good impression (interviews are usually 15 minutes or less). That means you need to make sure you are prepared. Preparation is how you'll stand out, make a good impression, and secure that second interview.
***
Teaching English overseas is an exciting, fun way to expand your travel opportunities. You'll get a deeper experience of a destination, meet locals, and earn money for travel. Whether you're looking for a new career or just want a job to pay your travel bills, learning how to teach English abroad is an amazing option worth exploring.
I loved my time teaching overseas. It taught me a lot about life in new countries and gave me the freedom to travel the world. It can definitely be challenging at times, but the rewards far outweigh the negatives. I can't recommend it enough!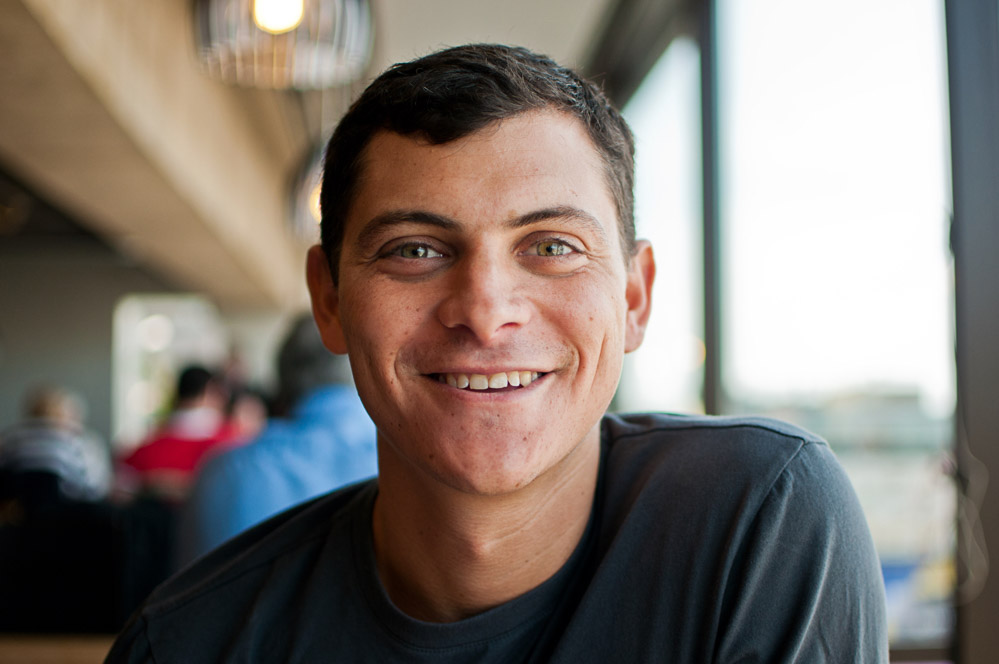 about matt
Matt Kepnes runs the award-winning travel site nomadicmatt.com, which helps people travel the world on a budget. He's the author of the NYT best-seller How to Travel the World on $50 a Day and the travel memoir Ten Years a Nomad. His writings and advice have been featured on CNN and the BBC and in the New York Times, The Guardian, Lifehacker, Budget Travel, Time, and countless other publications. You can follow him on Instagram at @nomadicmatt. When he's not on the road, he lives in Austin, Texas.