Words by Dalene Heck / Photography by Pete Heck
"I don't bring everyone here," Caroline said, "as I don't know how they will react."
We were wandering across the smallest of cemeteries, past a tiny stone chapel with a faded purple door. It was our last stop in a long day of touring that brought us to Île D'Orléans, a small island on the St Lawrence river just east of Québec City. Dotted with vineyards and the Montmorency Falls just off in the distance, we had been savouring luscious views all day. This particular stop had us perplexed.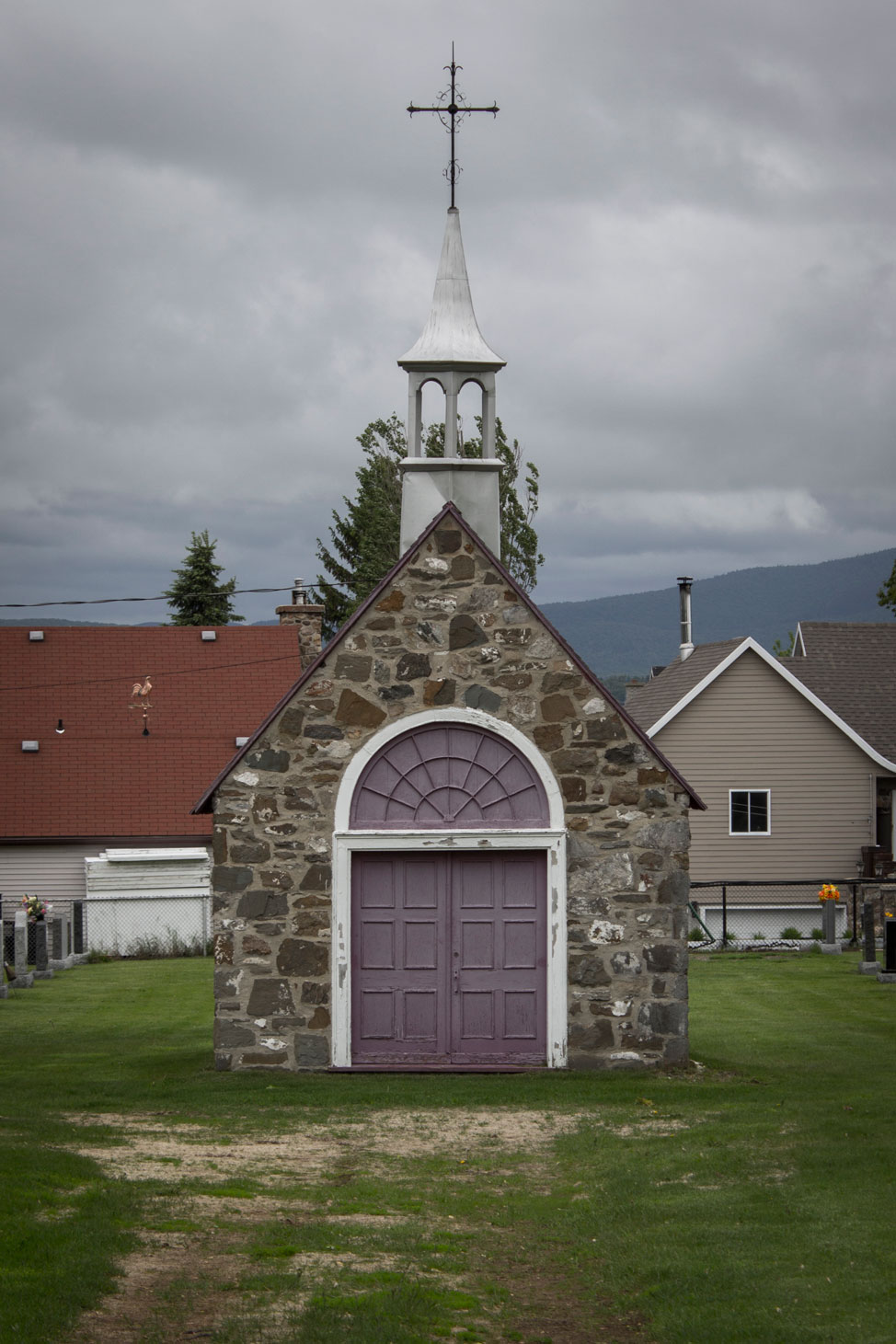 Our destination soon became clear, for among the gravesites beyond the left of the church, one stood from the others as oddly decorated. Draped across and surrounding the headstone were various pairs of shoes.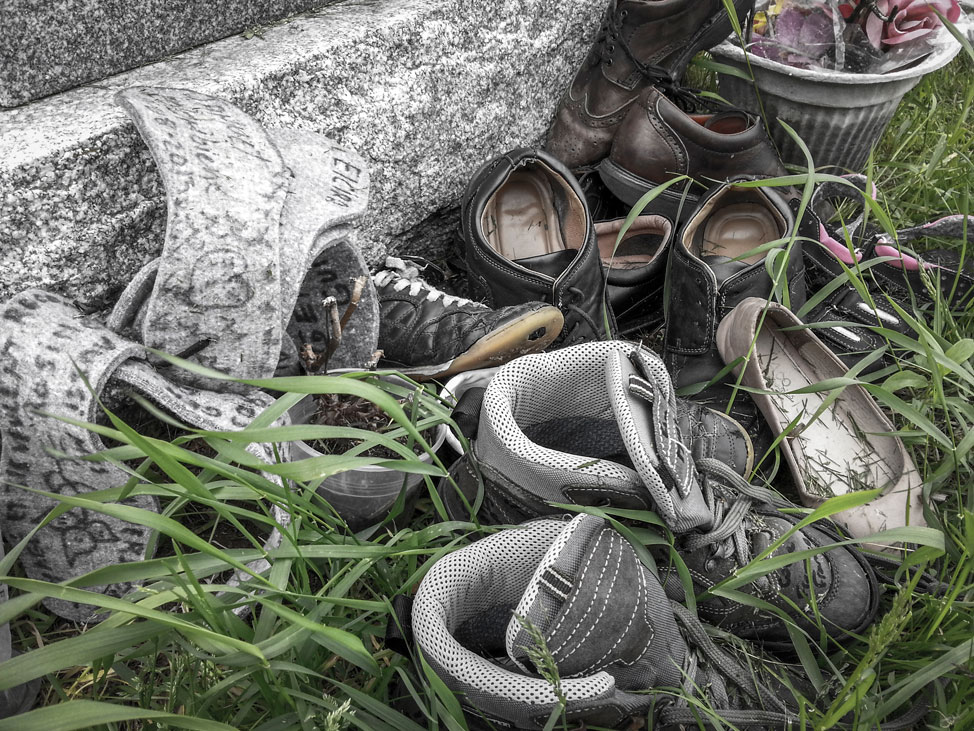 This was the final resting place of the legendary French Canadian songwriter Felix Leclerc, who played an important role in reviving folk song traditions in Québec.
His most famous song, "Moi, Mes Souliers" (Me, My Shoes), inspired a new custom.
Me, my shoes have travelled a lot,
They carried me from school to war
I've crossed on my hob-nailed shoes
The world and its poverty
Me, my shoes have passed through the meadows
Me, my shoes have stamped on the moon
Then my shoes have slept with the fairies
And make dance more than one…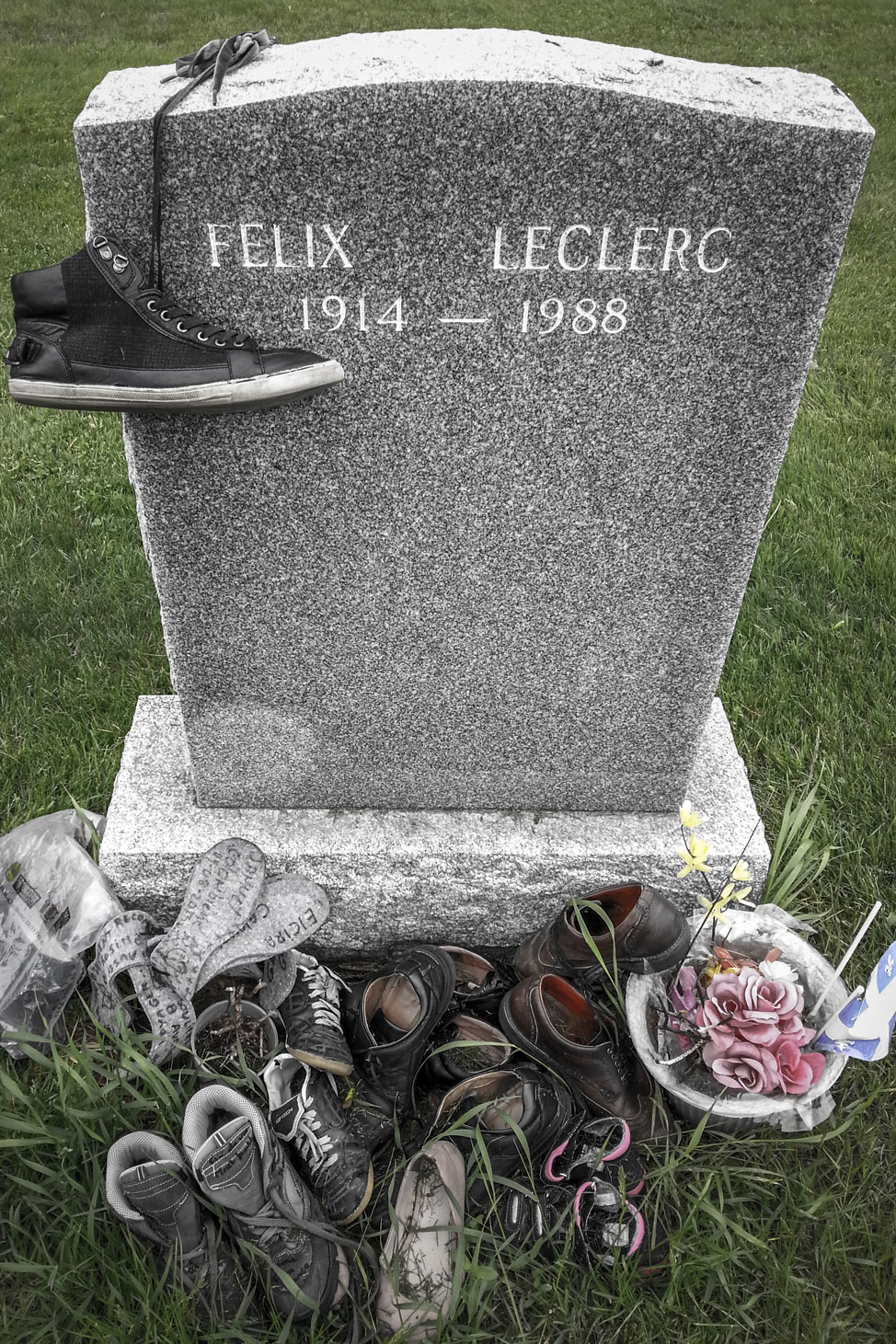 Surrounding his headstone were not random shoes solely placed in homage, but instead they were well traveled pairs from departed loved ones.
Caroline fussed over a particular pair that were wrapped in a plastic bag off to the side. They were her mother's, placing them there had been a family event just recently. The bag was to protect them – she had heard that shoes need to be regularly cleared out and those in the best shape are given to charity.
We had talked about our travels all day, those of us and of our family, and Caroline herself had been to many foreign places. I wondered, but at that moment was too shy to ask, if she had ever been on trips with her mother. I hoped so, and that she had found that same joy as I had when traveling with mine.
And I wondered about the other pairs of shoes, where they'd been and what they'd seen. I am always sad when I wear out and need to dispose a pair of mine (happens often these days), as I think of all that we've been through together.
Where I should go in the world for the rest of my days, or where I should be when death finds me, I don't know. And where I'll be when I finally rest, I don't know that either.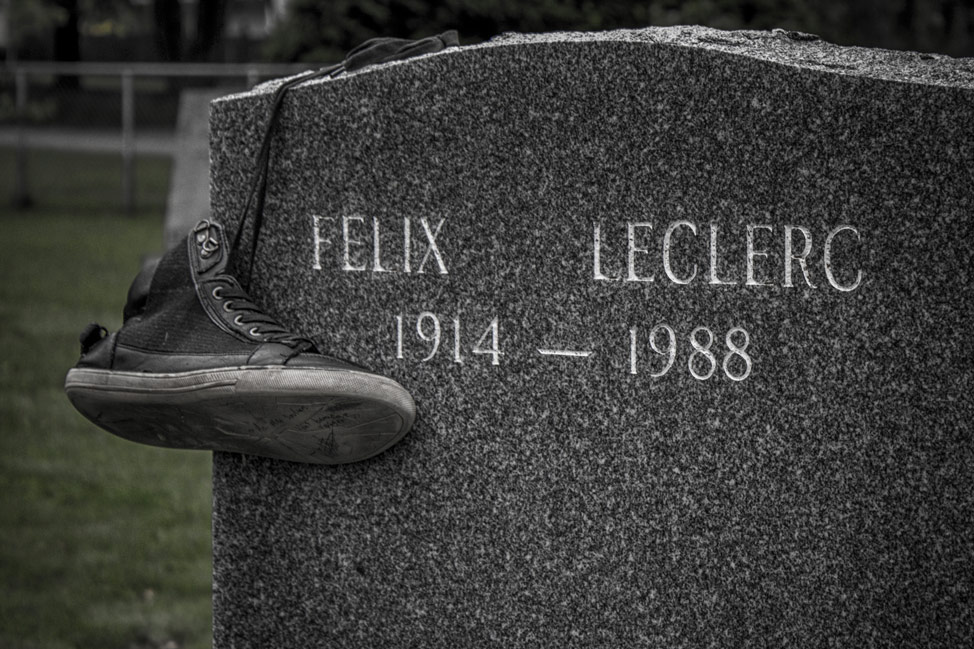 But I know where I want my shoes to be.
Our excellent day touring with Caroline in and around Québec City was courtesy of Québec Region Tourism and Tourism Québec. All opinions, as always, are our own.