Words and Photography by Pete Heck
5 am and the sun is just rolling over the horizon. I'm already on the road and can see the rays finding their way through the idle rail cars along Highway 3, heading west. This drive is always one of my favourites. Peaks of the majestic Rocky Mountains stretch across my windshield. And today I have time to take the slower route along the Cowboy Trail.
I'm riding solo and off to explore a region that I've never spent much time in apart from a quick stop for fuel. For me, just west of Calgary is a new frontier and a part of Alberta I have not frequented. But I'm excited that in this little area around Sundre, Alberta, between the Rockies and the Prairies, is where David Thompson once stood and discovered this "prairie on the mountain". He stood on the doorstep of what is now Banff National Park, and had a complete panoramic view of the Rocky Mountains.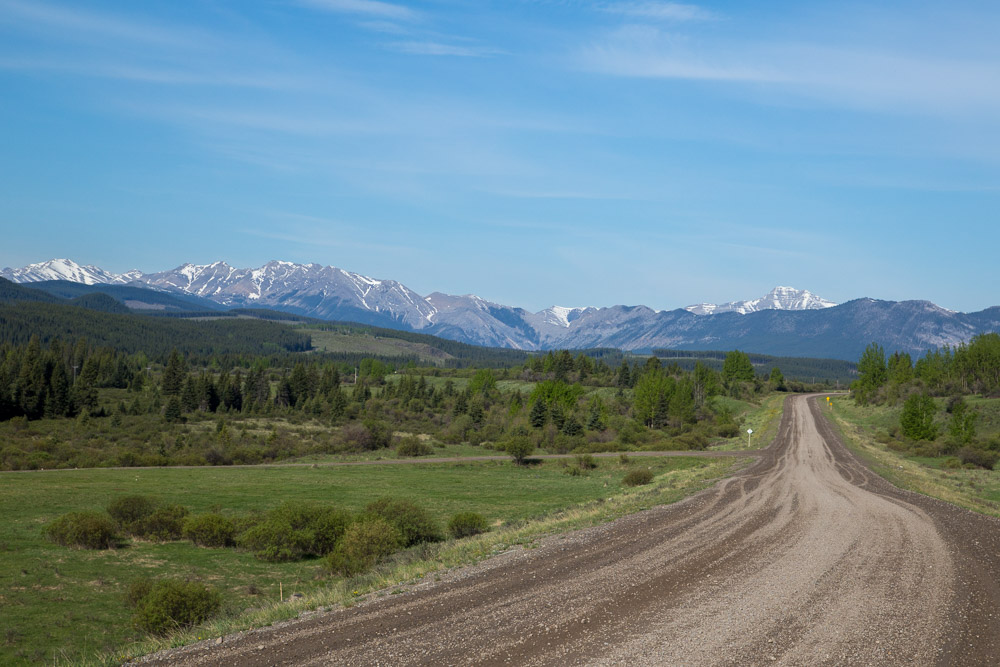 I'm off to experience the land centuries after Thompson set foot here, where early settlers ventured in order to start a new life. Although life certainly did not come easy for the ranchers. It wasn't the typical flat prairie life, but instead land which needed to be cleared in order for ranches to be built and cattle and horses to roam. But those who did the work were rewarded. The land was resource rich, there was plenty of wildlife for food, and the aqua blue rivers such as the Panther and the Red Deer were full of fish.
And now, nearly 200 years later, you can still see the roots that were planted. Cowboys and ranchers still line the route from Sundre to Clearwater county. The differences being that today, my foray into this frontier is via a modern chariot and a path that has already been set out.
I am here to learn about Sundre and this frontier in a number of surprising ways.
Sundre Museum and Pioneer Village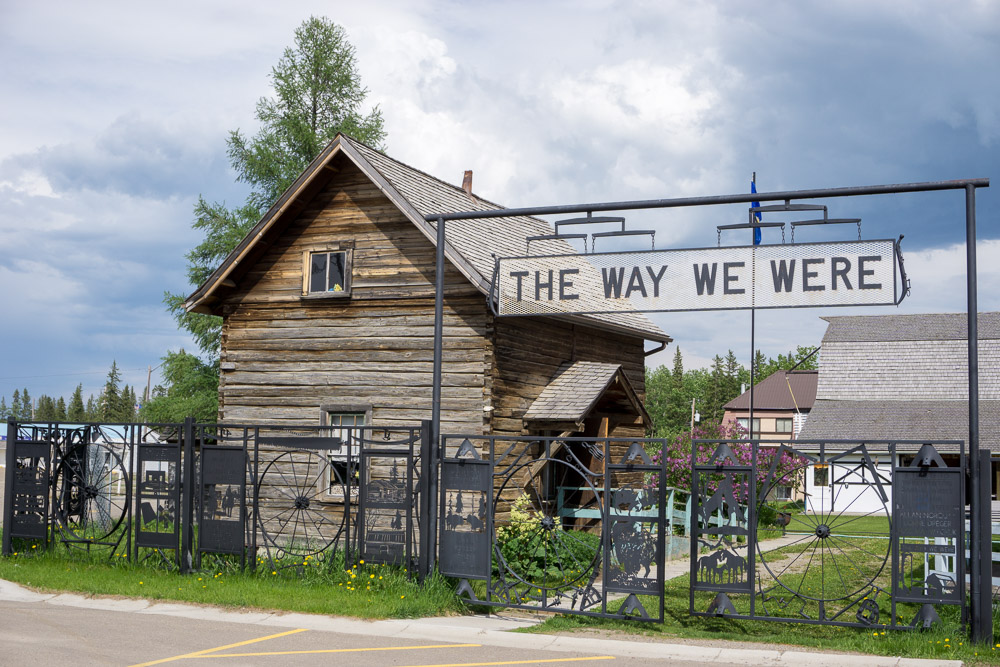 The museum and village serve as a reminder to preserve the past. Many of the locals have contributed to the exhibits or to the Historical Society by giving demonstrations of how the ways of the village once were. Visitors can look inside an old school house, a ranger station, a ferryman house, trappers cabin, a chapel, and more in which they keep memories and an archive.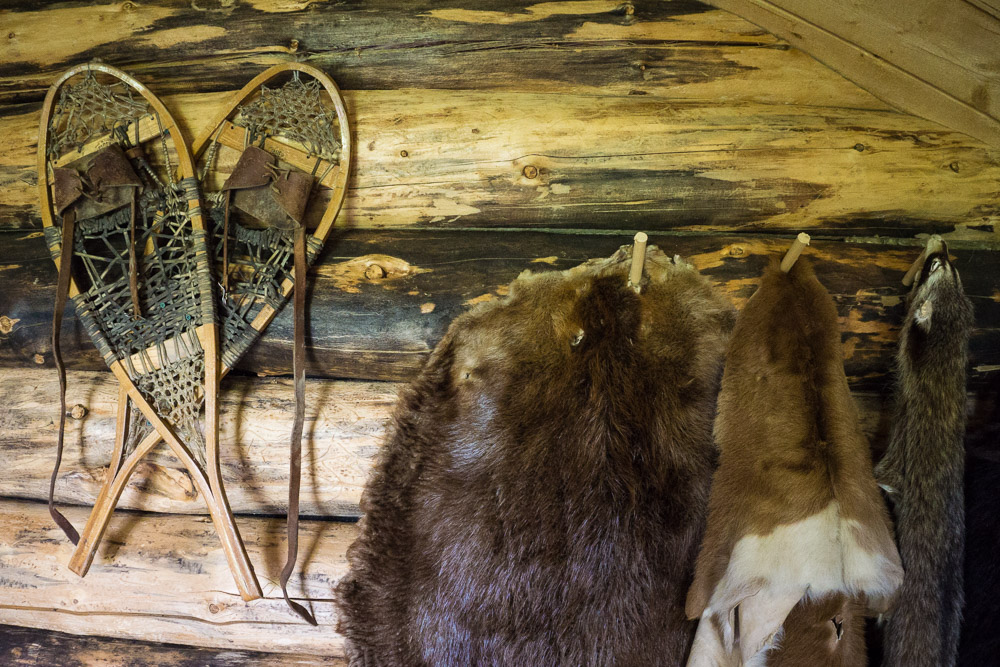 Inside the museum, the artifacts along with the exhibits show a virtual timeline of the town. I learn how the town's name came to be, named after the early 1900's postmaster who came here from the Norwegian town of "Søndre". Once he purchased land, the village adopted the English name of Sundre, and the rest is history.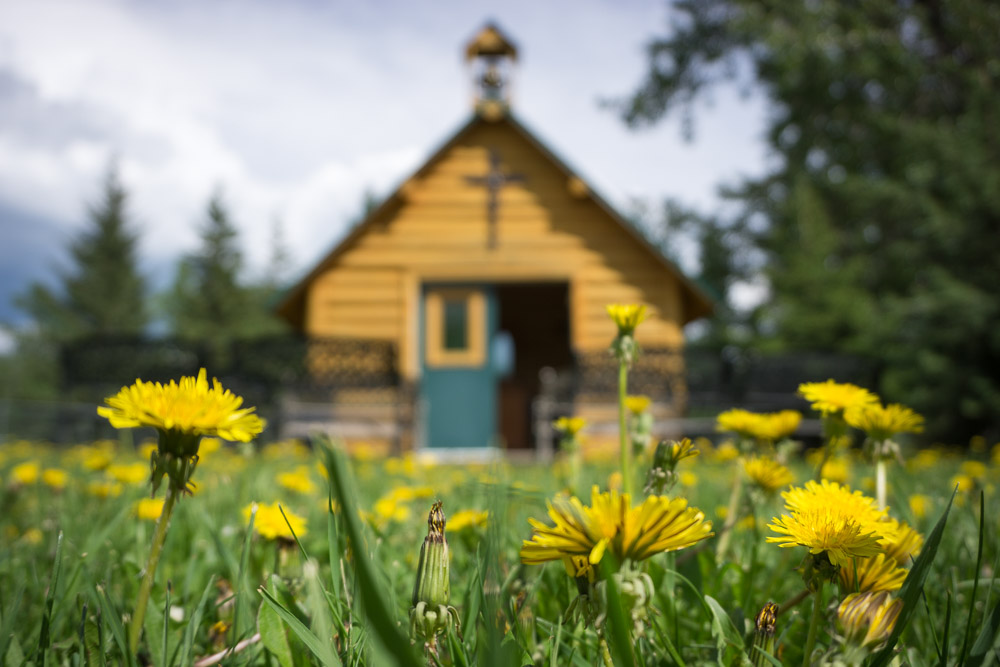 Painted Warriors
For one morning I was a guest at the Painted Warriors ranch. I was given a tour of the multi-acre property and given an explanation of the various wildlife that wander amongst. I was shown how to live off the land how the locals have done so for hundreds of years. I learned to shoot a bow and arrow (and I quickly find out I have a bit of talent for it). I discovered what plants, or what I would normally think to be merely common weeds, can serve as teas, ointments and food, and a glimpse into how to survive in the wilderness.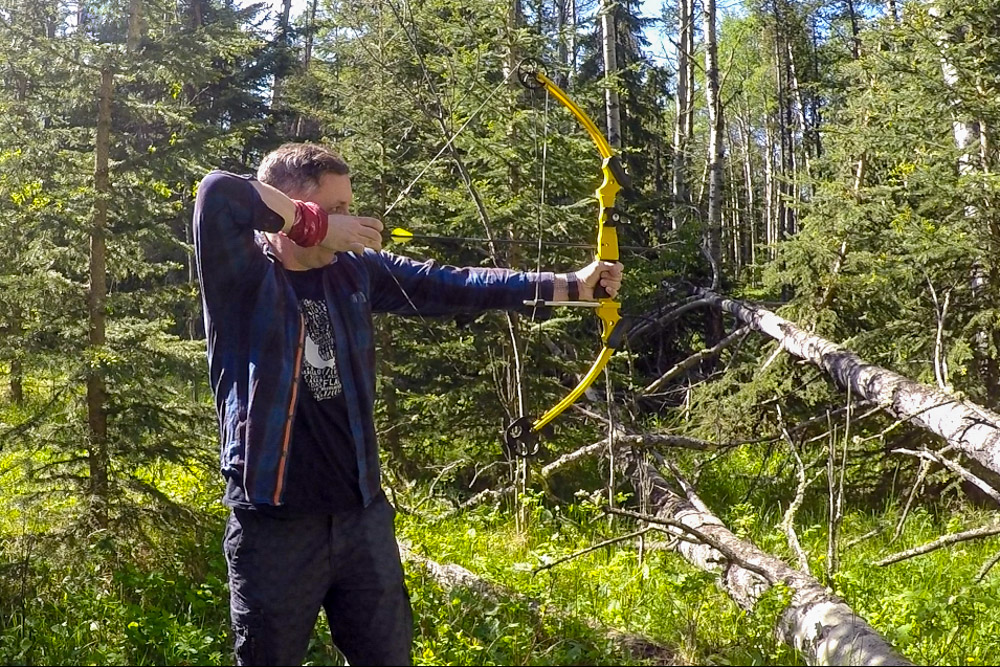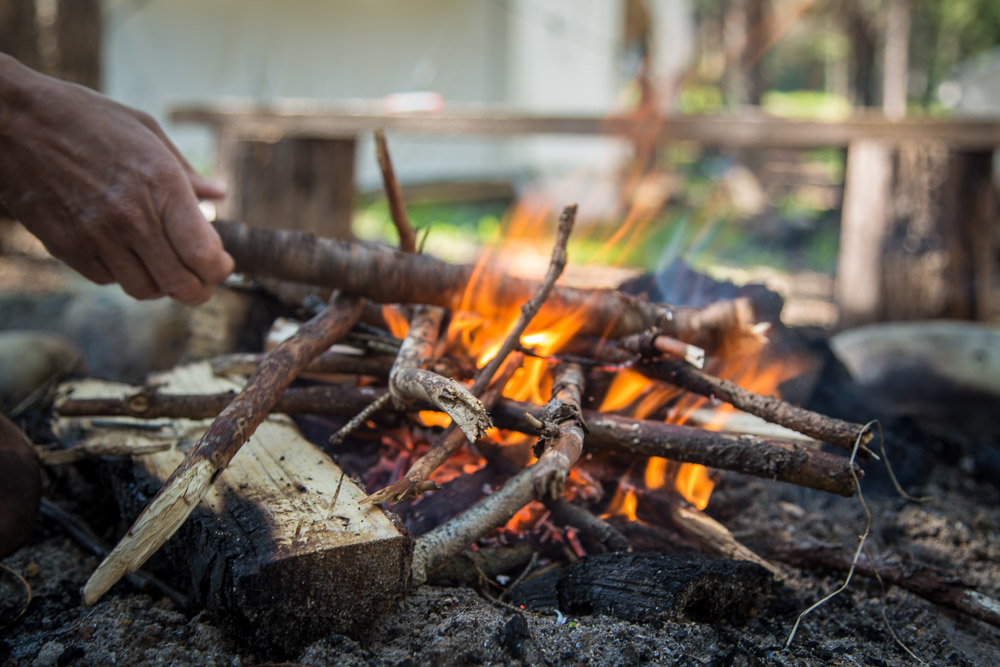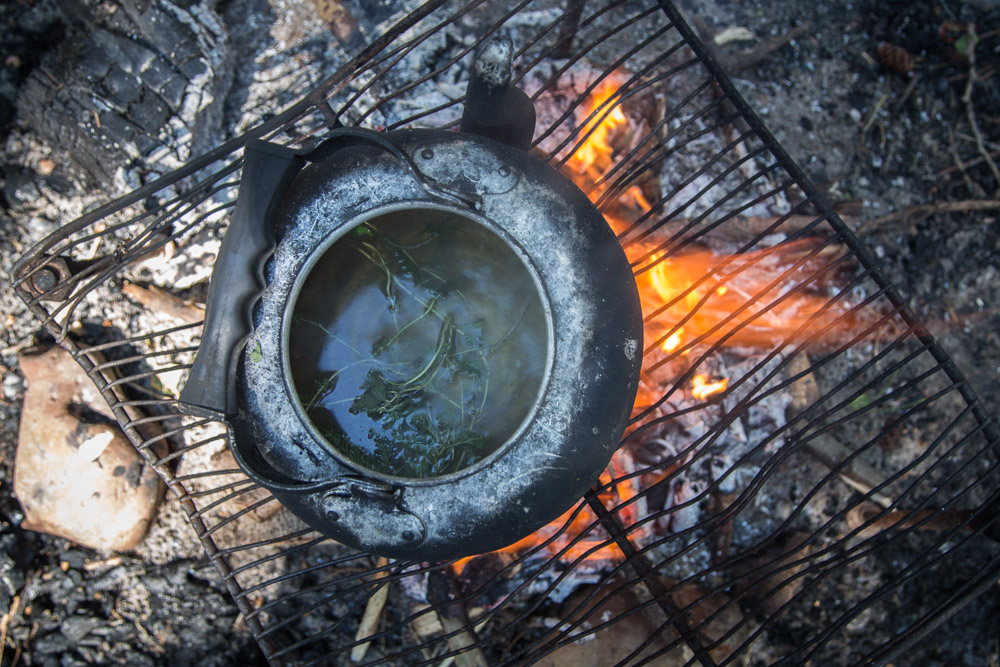 Beyond giving tourists a taste of traditional ways, the company also trains aboriginal guides. Tracey, one of the owners and operators explained: "We recognize the need for authentic aboriginal tour guides and we provide training programs that will bring more qualified aboriginal guides forward."
I tried to retain everything I was taught. I kept track of the various plants and uses for each, especially in teas. I stored away some tricks to starting fires with a flint and steel and tinder fungus and petroleum jelly. And of course I tried to remember all of the techniques Tracey taught me using the bow for my next archery challenge. (Three hours whizzed by and as an avid Alone fan, I quickly inquiried about returning to Painted Warriors to partake in the survival training for being in the wilderness for an extended amount of time.)
Mukwah Rafting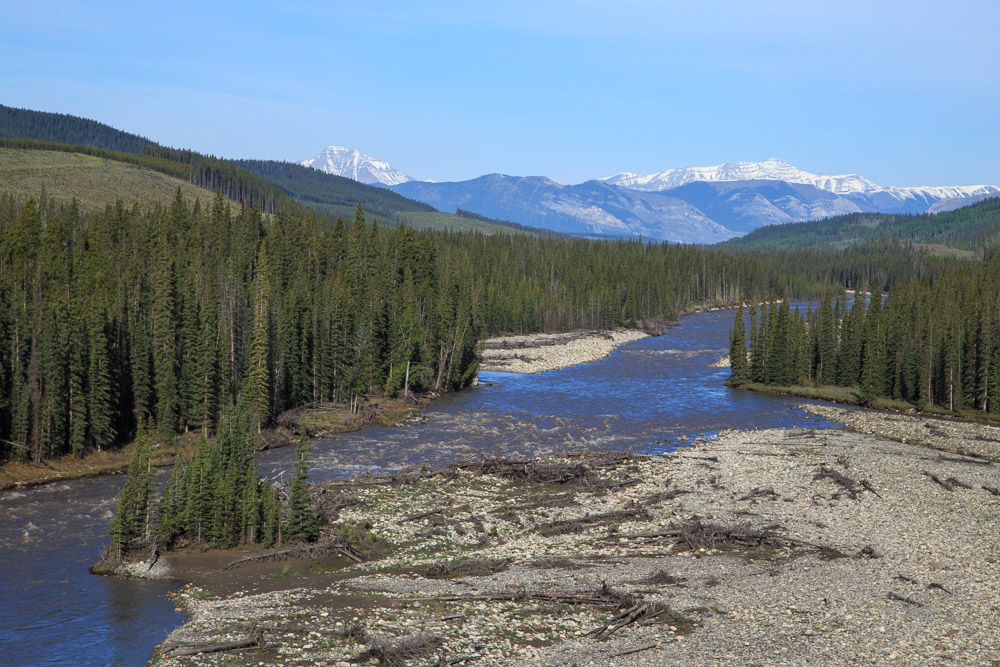 The first explorers to the Sundre and Clearwater regions must have been amazed by the winding pristine rivers. As a fellow Albertan I thought of the Red Deer River as the perfect river to throw a tube in and enjoy a day slowly drift by. I was preparing for such with Mukwah's Rafting white water expedition as I drove from Sundre out towards where the Panther River meets the Red Deer.
The company's motto of "Expect the Unexpected" sure held true as I was not expecting the "gnarly" white water and technically class four rapids.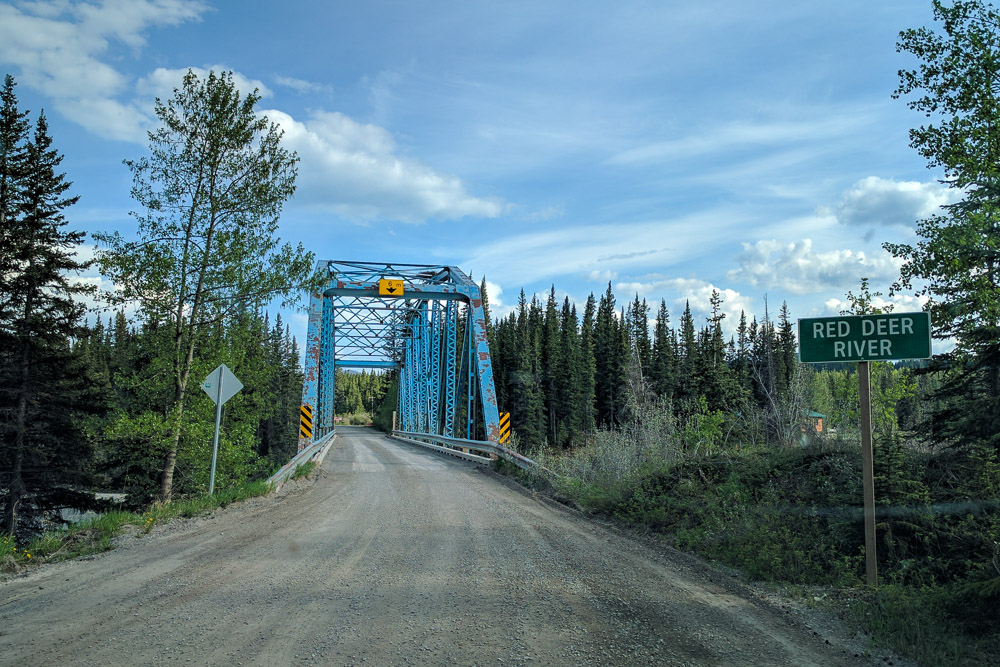 Mukwah, which means bear by the Ojibway tribesman, is seen as the great protector. Ryan and his crew made sure of every precaution and safety measure. The adventure lasted for nearly two hours and had me heeding many commands to try my best to just stay in the raft, motivated not to get plunged into the icy chilled river. We battled rapids curiously named Fluffy Bunny, Moustache Ride and Chainsaw Accident.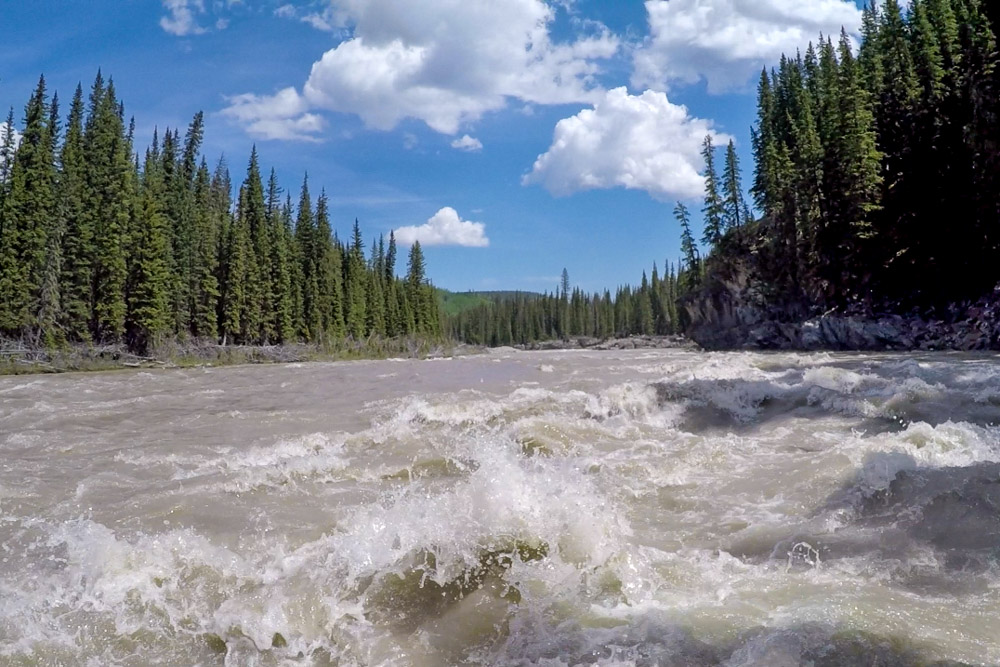 And I was fooled by their names, expecting a nonchalant minor thrill and instead greeted with an adrenalin-filled wall of water that tried every which way to toss all of us into the glacier water. We prevailed with huge grins and on the bus ride back to base camp we all chatted about the river condition, which changes almost daily. The melt this year is going to provide some pretty awesome rafting, and if my experience is any indication, Mukwah's customers are in for some fun-filled afternoons on the Red Deer River.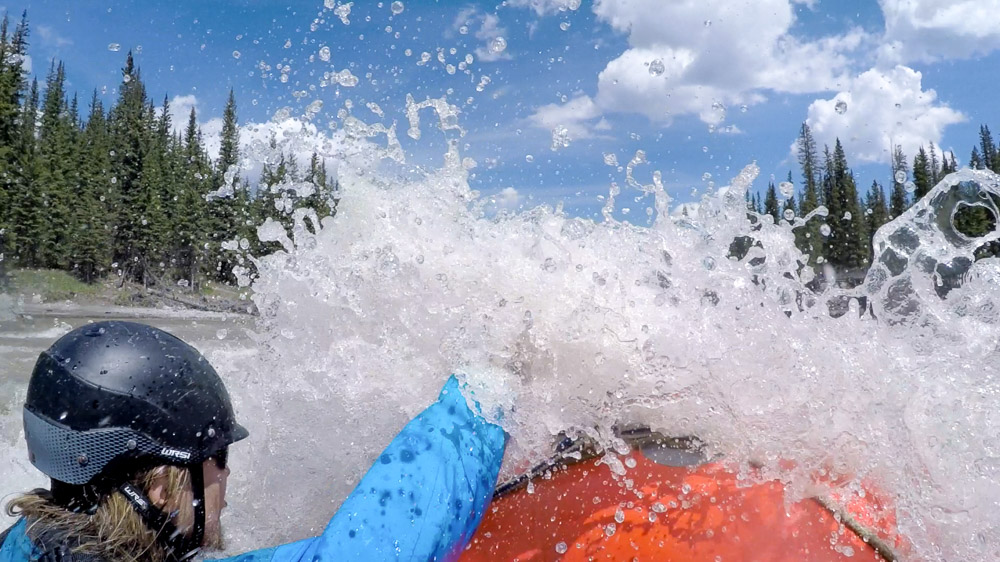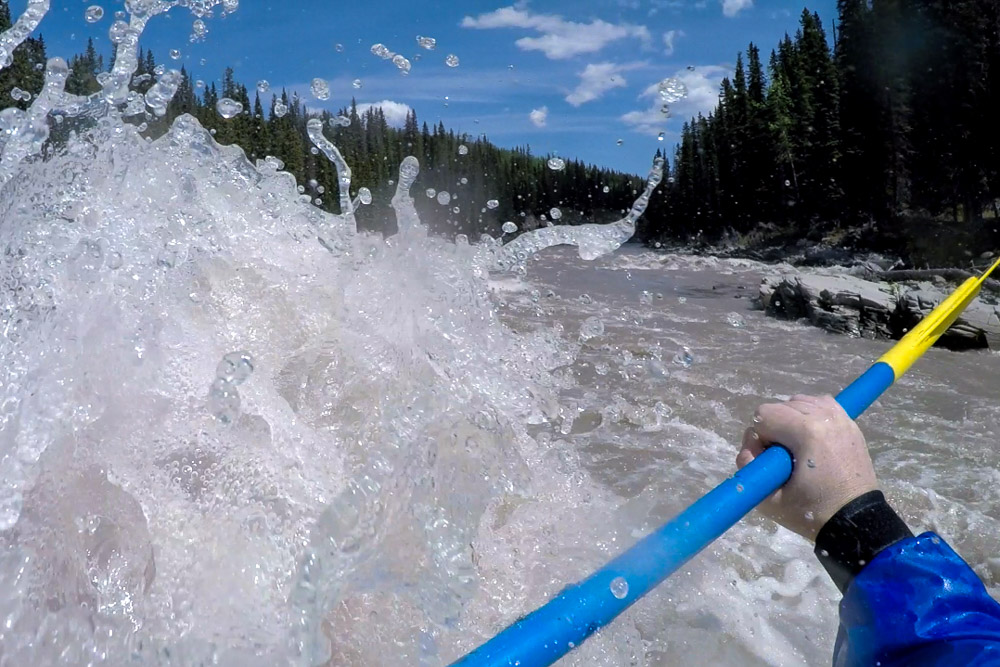 Ryan has a passion for what he does. Approximately 30 years ago some friends of his dragged him out to give him his first white water experience. Three years later Ryan purchased Mukwah, and 27 years after that, his passion still hasn't been snuffed. Even the floods of 2013 couldn't deter him from stopping. He pointed out debris along the river, kilometers from the base where we set off, which once stood on his property. It's left where it landed as a reminder of the power of mother nature, and it's only a matter of time until it happens again. But Ryan and his crew have learned to "expect the unexpected," ride it out, and let the river run its course.
Sunset Guiding
"You see them clouds behind the mountains, we'll get some rain this afternoon," Merle said before walking off to get the horses ready.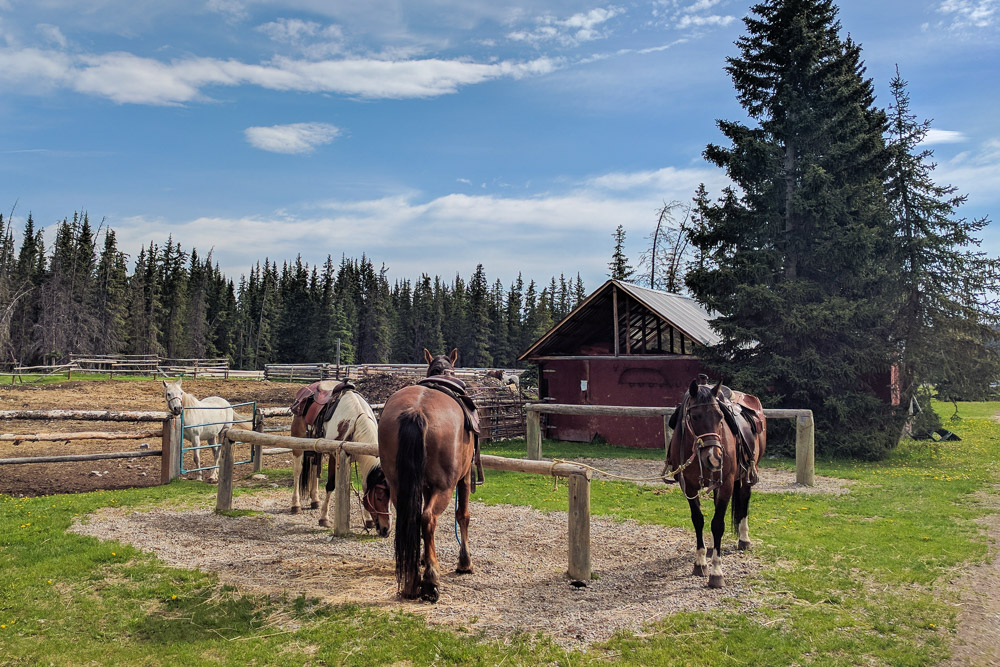 I stood with Stu trying to see what "clouds" Merle was talking about. Stu explained that Merle doesn't rely on a forecast from a 4 inch screen. Instead, he lets the mountain speak to him. I had my doubts as the early morning sun beat down. All I could think of was applying enough sunscreen to make sure I was protected while out on our three hour journey.
Merle, the operator of Sunset Guiding for back country horse rides, guided us through pasture into the forest and up the mountain. My trusted steed Snip managed to bring me up the mountain to share the same view that David Thompson must have seen. The Rocky Mountains stood in their glory and we all took time to admire the panorama.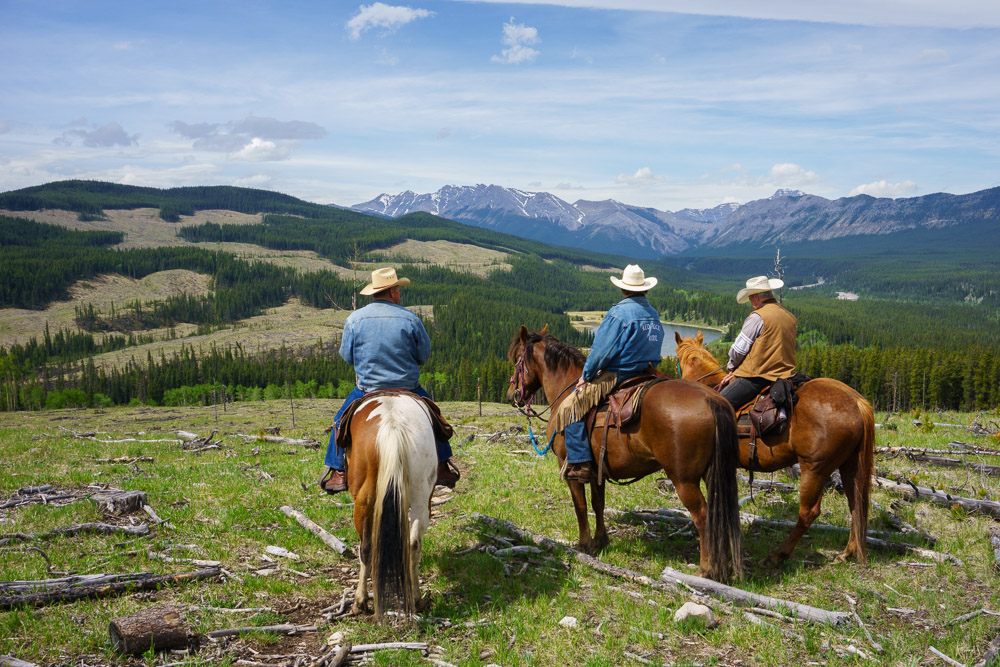 This view is something Merle is used to seeing but says it doesn't get old. And when it does, he ventures over to another area and finds more trails to explore.
Having the chance to ride these trails as the explorers once did allowed me to see areas not accessible by anyone. It was certainly worth the sore hips to see the true beauty of the region. On the way down I remembered to look up to the sky. Sure enough, the clouds had rolled in and it started to sprinkle. The mountain had spoken, I just didn't hear it. Maybe if spent a little more time out here I would eventually.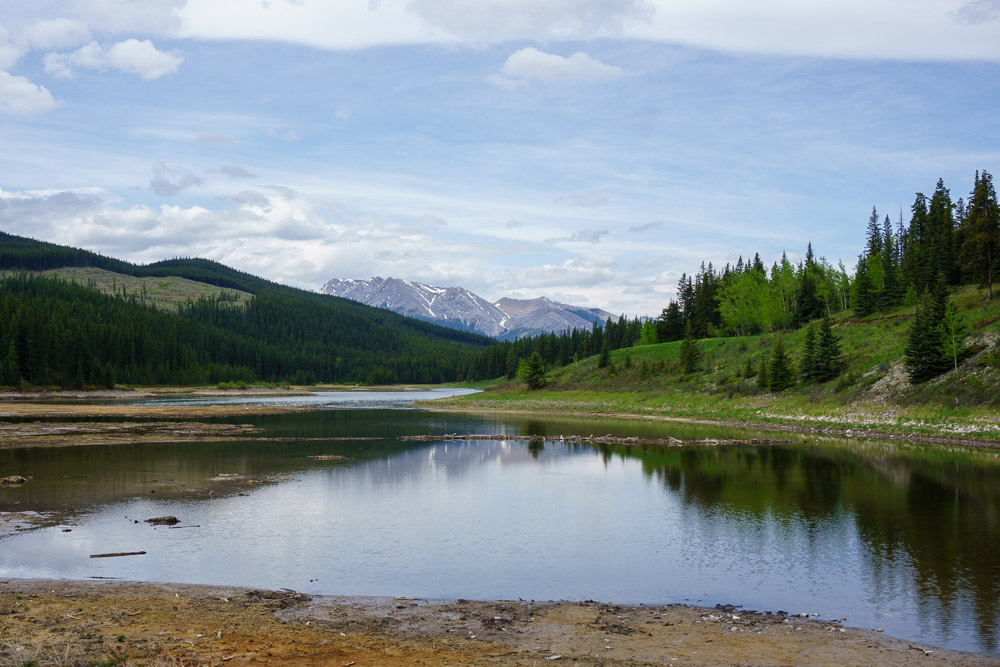 The Evolution
From settlement to village to the now-town of Sundre, a lot has happened since 1909. No longer is Sundre a stop solely for local ranchers and workers. It showcases its history combined with offering a range of establishments that make for a perfect weekend getaway.
The pristine Sundre Golf Club challenges any golfer to keep it on the fairway and not end up in the trees. The ribs, meats and sandwiches from Kodiak BBQ and Deli are delicious and I didn't have room for dessert with the big portions.
And to work off my meals I wandered through Snake Hill park, exploring trails, often forgetting that I was in the middle of the town.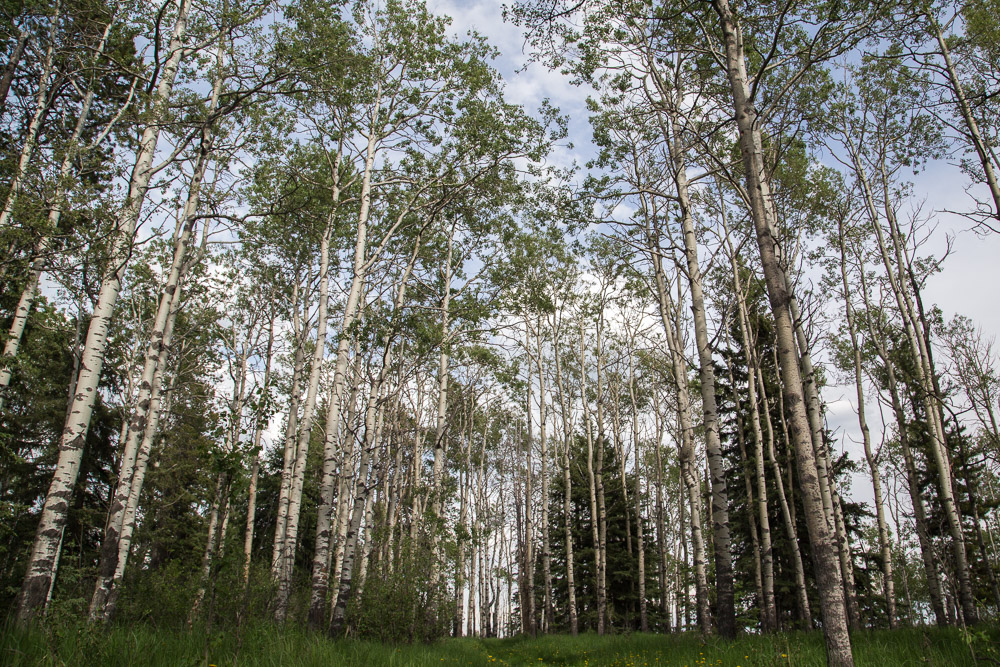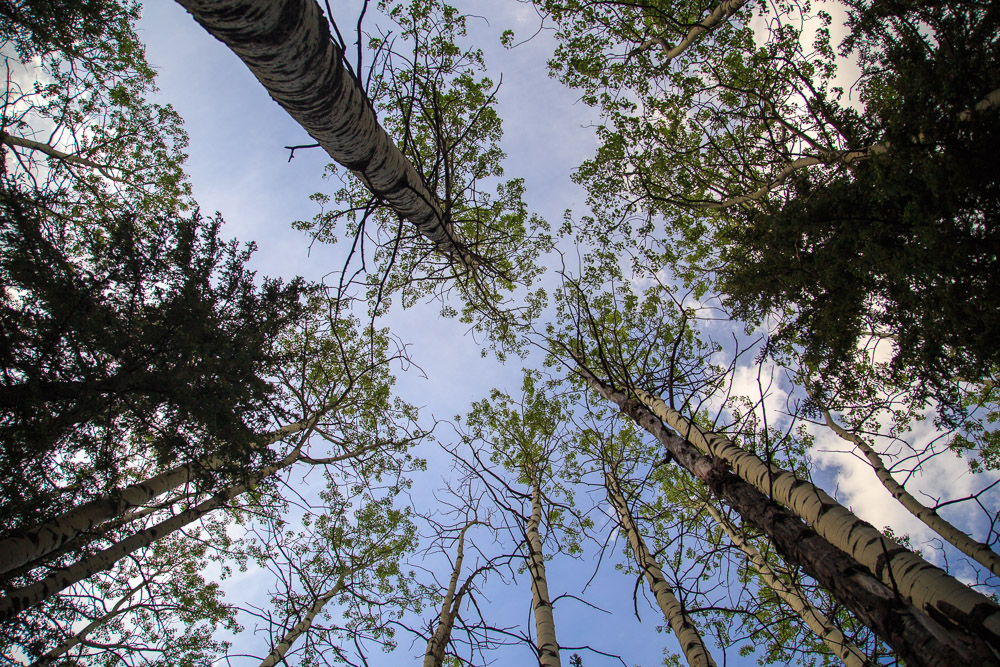 The biggest draw for me was my ability to get in the truck and drive through pristine wilderness, snapping countless photos along the way. Gravel roads lead along the Red Deer River and brought me to 4,000 hectares of mountain prairies (Ya Ha Tinda).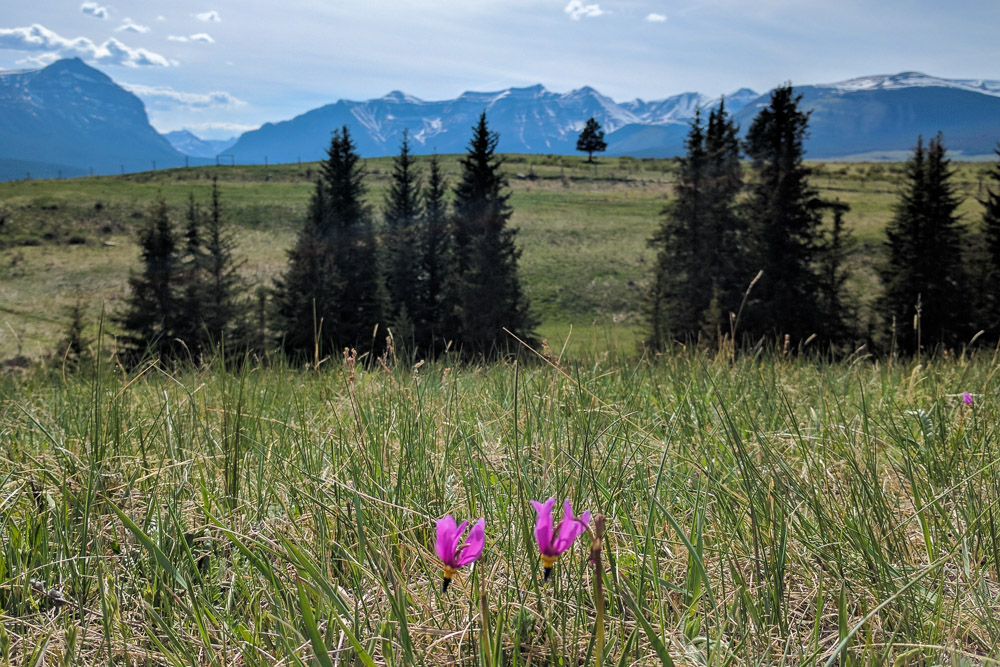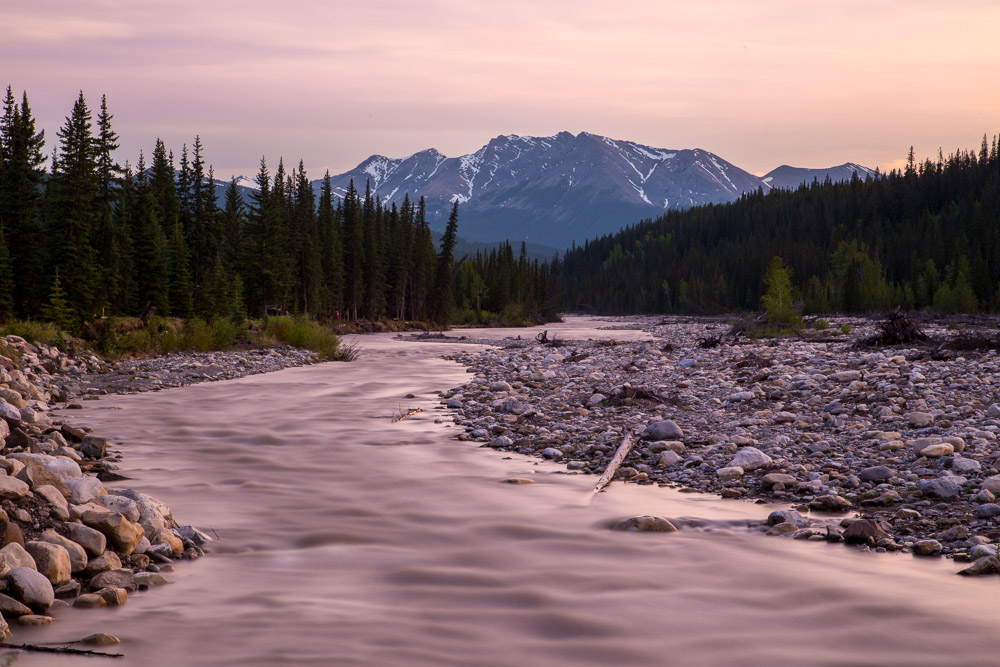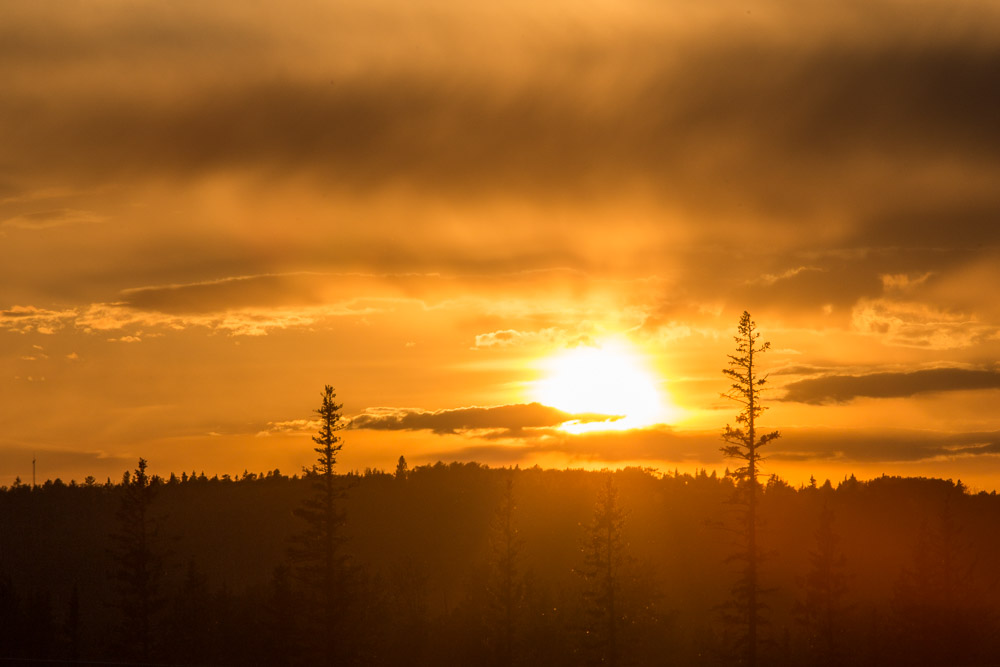 Wildlife and wild horses seemed to appear from nowhere and aimlessly wander across the road without worry.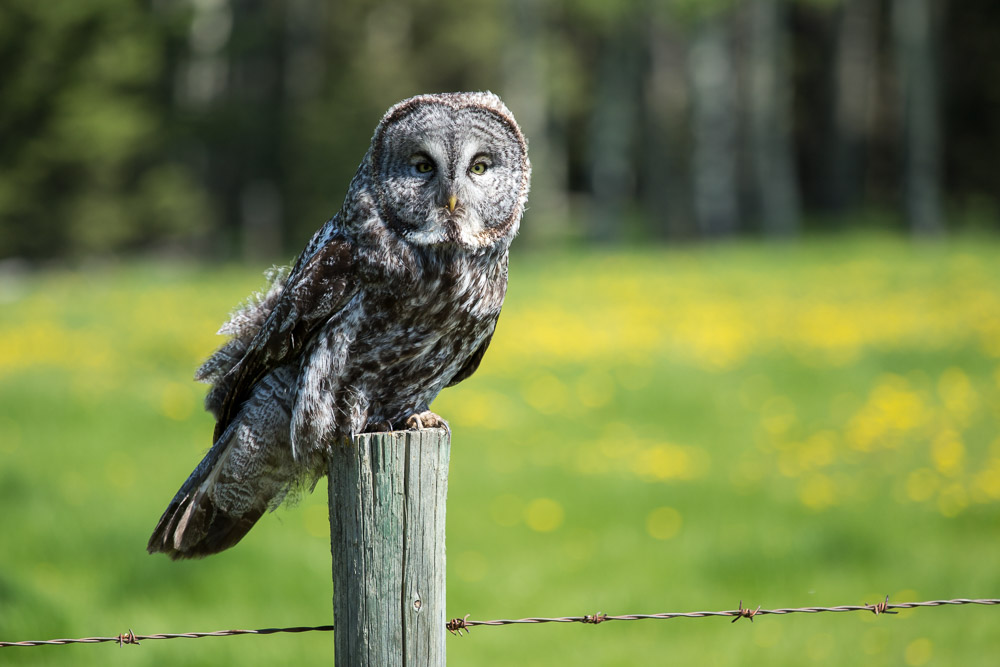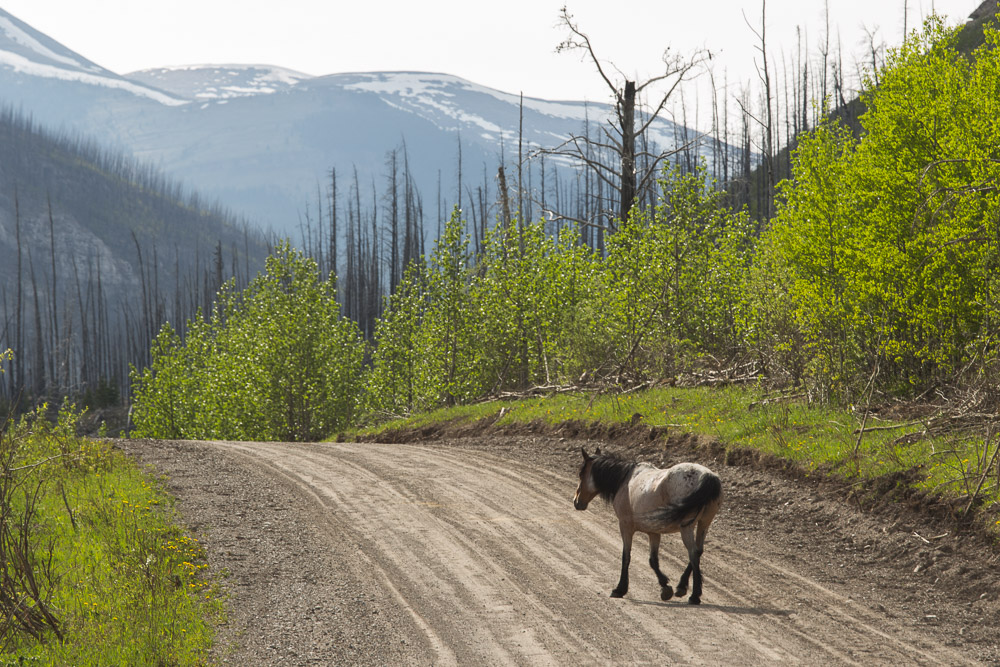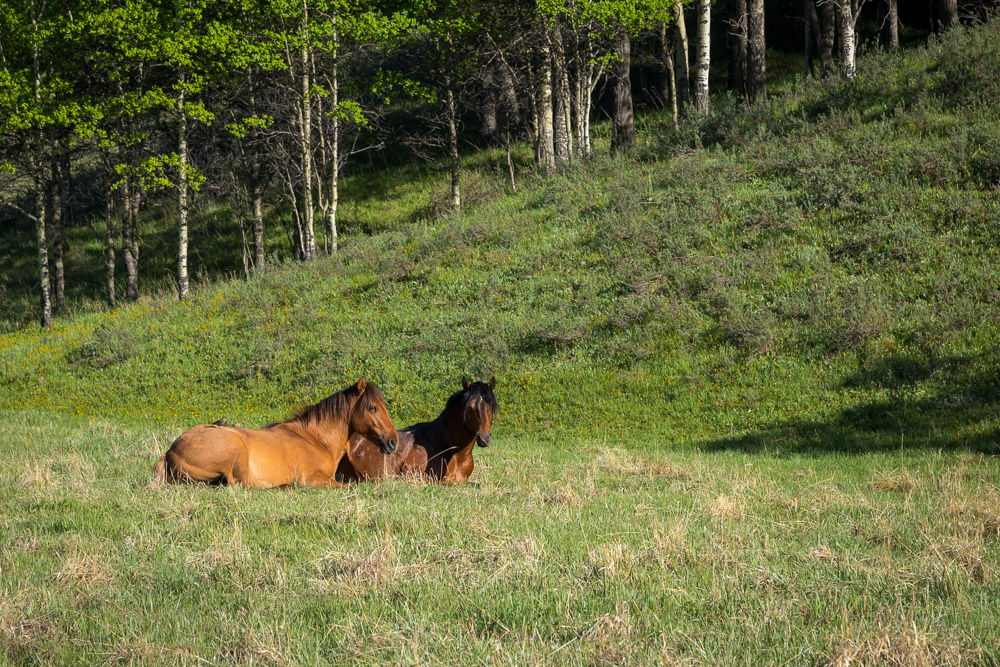 I followed the Red Deer River as it wound its way from the Rockies heading east. And I made sure to get out and explore some trails on my own and spend time at Big Horn Falls without another soul around for kilometers.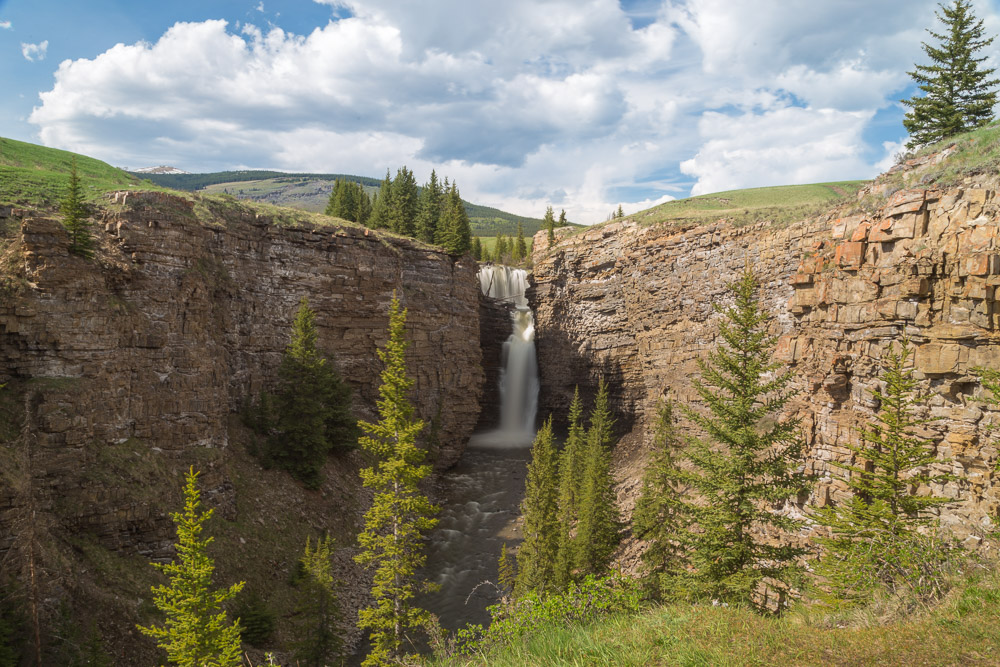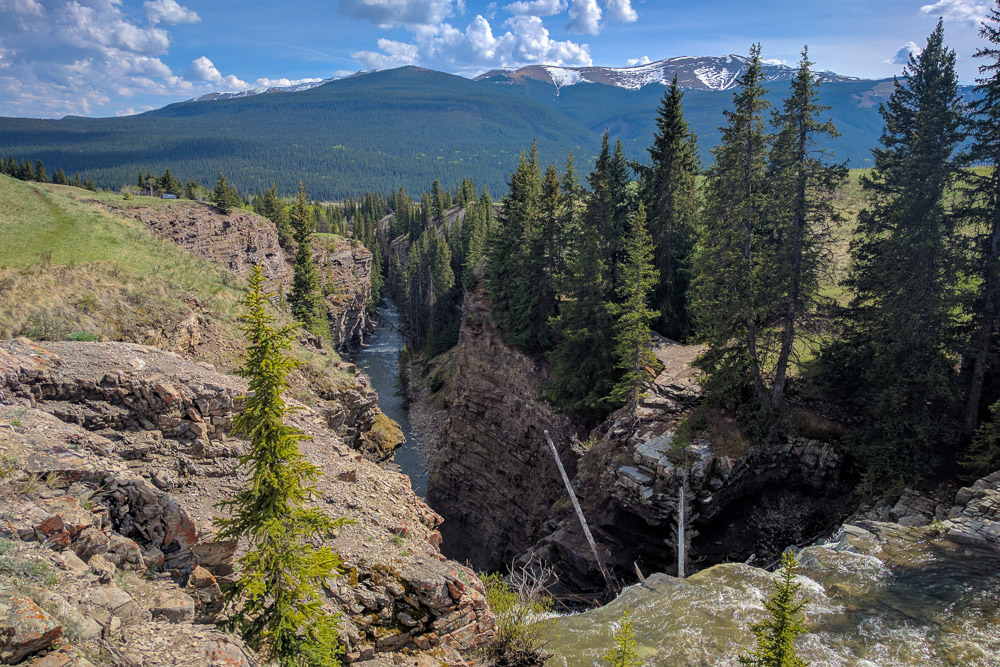 Sundre and the surrounding country is my kind of place. I'm afraid the secret's going to get out and next time I won't be the only one standing at these falls.
*****
Plan Your Trip to Sundre, Alberta
Sundre is 119km north-west of Calgary following the Cowboy Trail (Highway 22). In town, I stayed at the completely upgraded Best Western Mountainview Inn and Suites and apart from being extremely comfortable, I loved that they offered free cookies. When I ventured out to the woods I was a guest at the Sunset Guides and Outfitting in a cozy little rustic cabin. The best part is that there are no cell towers and no one could disturb me. Well, except the bears.
---
My trip to this region was thanks to Explore Sundre. My opinion, is as always, my own.