Marriage in a Double Kayak
Words by Dalene Heck / Photography by Pete Heck
Being together constantly and working side-by-side in business is like marriage on speed – our 4 years of continuous travel must equal close to 20 years in regular marriage. For the most part, we work extremely well together.
However, that can quickly fall apart when we are put in a competitive environment, or in any situation where we are both focused on completing a specific task. (Ask any of our friends who have participated in board game marathons or on the same curling team with us – not a fun time for anyone.)
We soon discovered that the same happens when we're trying to propel a boat.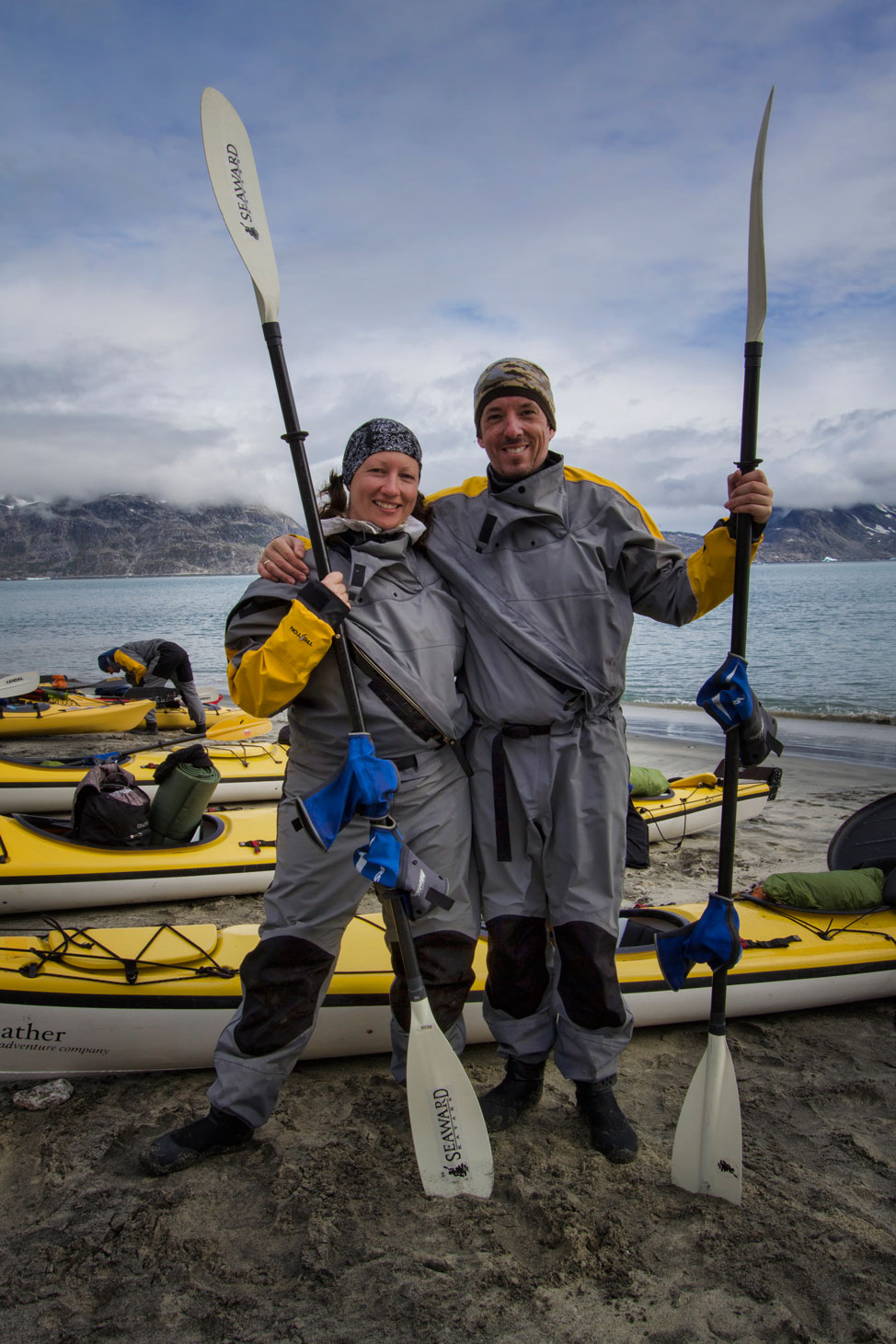 On the first day of our kayak expedition, when the group was divvying up who would be in single or double kayaks, Pete and I both immediately raised our hands for singles (at least we know ourselves well). But then, in the interest of fairness to everyone (who for the most part all wanted singles), we knew we would have to take our turn in a double. So we gave in on that first day for the short paddle to our first camp. We could handle that, right?
Wrong.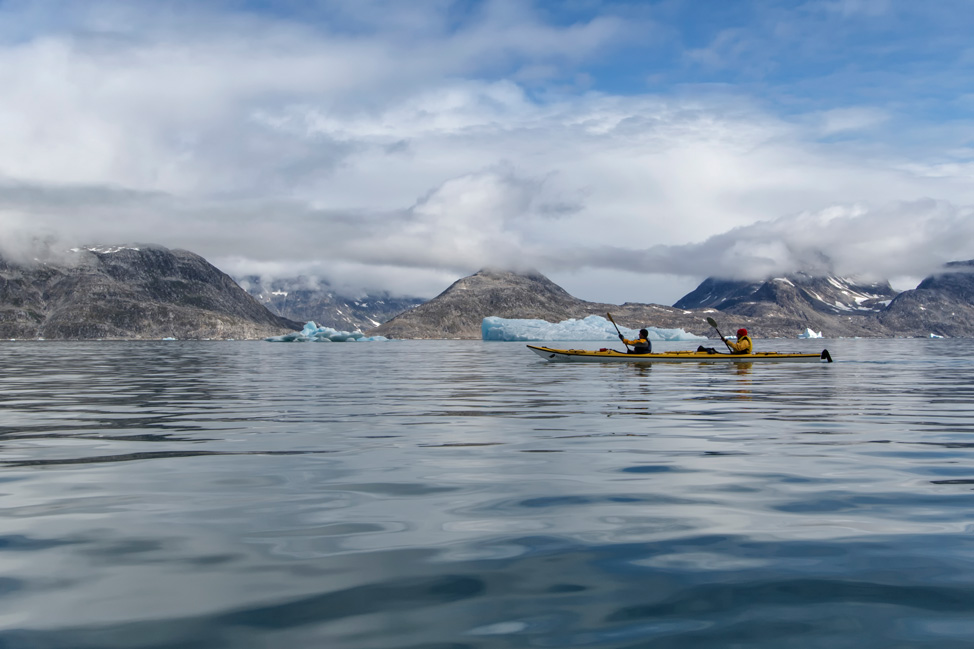 It took us no time at all to bicker about who was the cause of our zig-zagging pattern. First, it was the rudder's fault (says Pete), and then it was my turn to be scolded for steering us all over the north Atlantic. Soon after, another in our group pointed out to Pete that he was holding his paddle upside down and I was vindicated for a brief moment.
But then we still couldn't get it right. Our first outing on an 8 day trip wasn't near as fun as it should have been.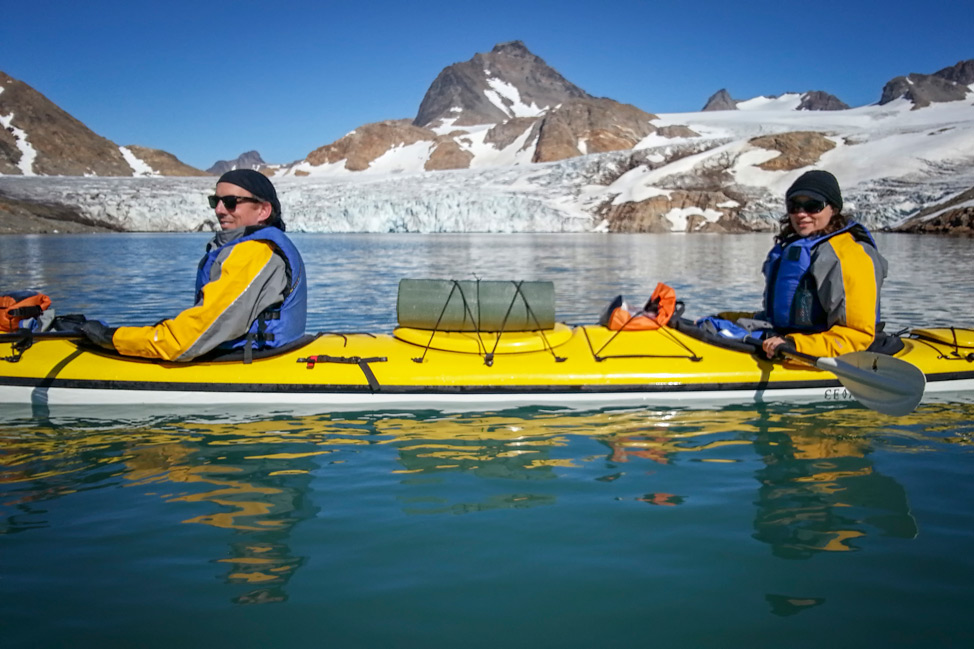 The next morning however, with some grumbling, we clamoured back into that double kayak to begin our next leg. Despite our penchant to quibble in such situations, we had realized a very important aspect of working the double kayak together.
We could see so much more.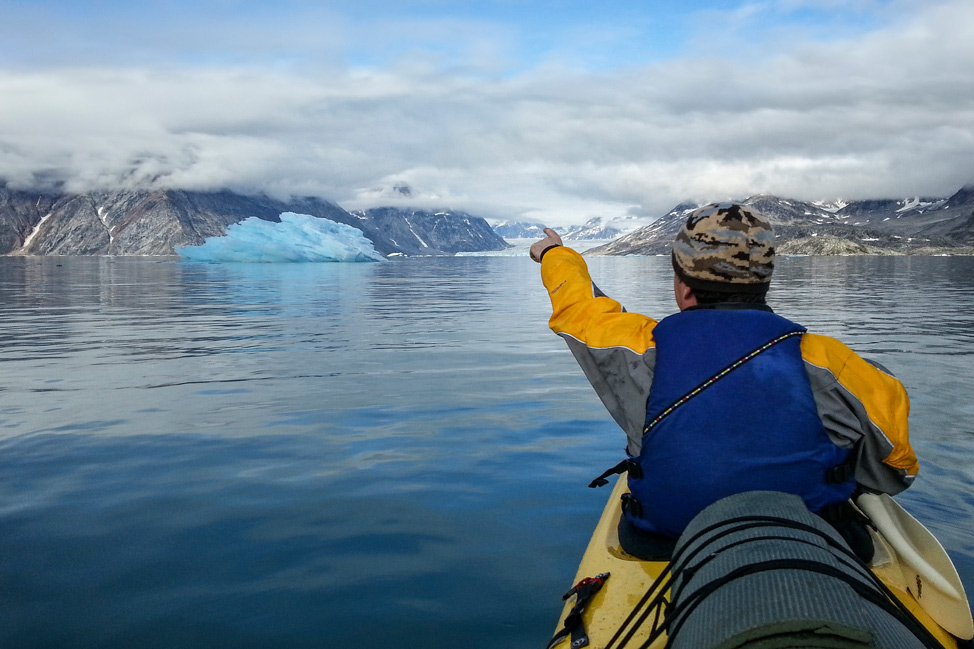 We could take turns paddling – one worked the kayak while the other took photos and video. We would find a strong rhythm and burst ahead of the group such that we could enjoy some solitude with just the two of us. And once we switched up positions and I sat in the back of the kayak with control of the rudder, our path became straighter.
It may have taken us a couple of days, but we soon hit a powerful stride, and spent the majority of our time jointly forging our way through the north Atlantic Ocean. It was still not without quarrel, mind you, but there's nothing like being surrounded by breathtaking scenery to shut us up as well.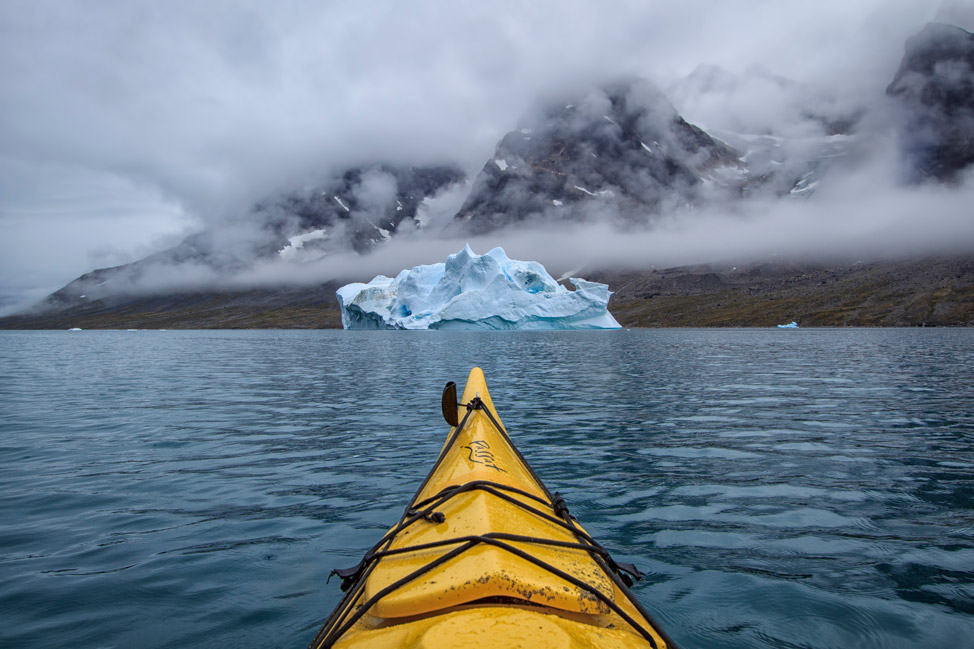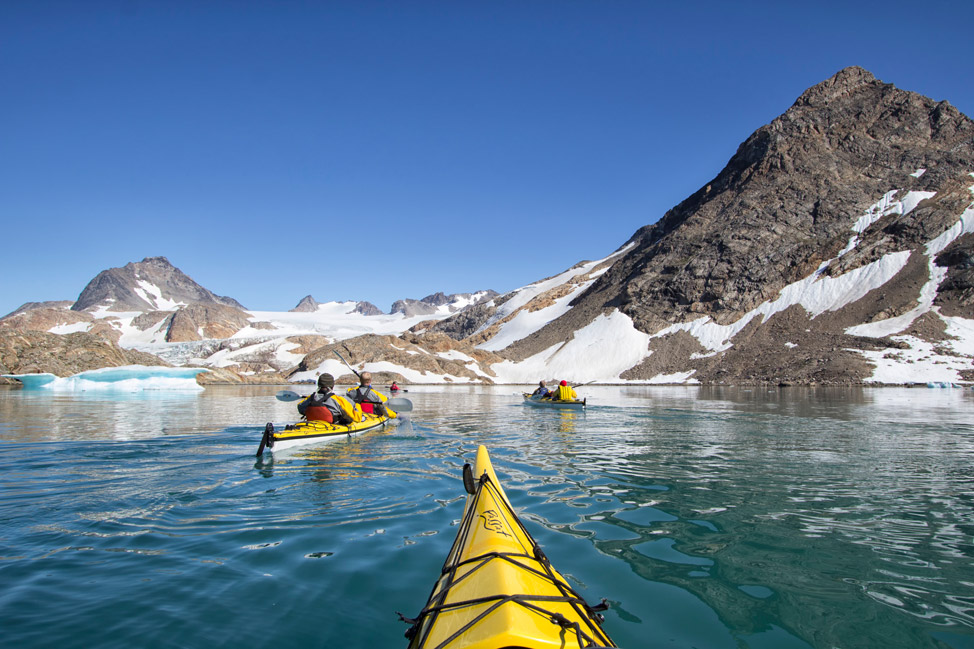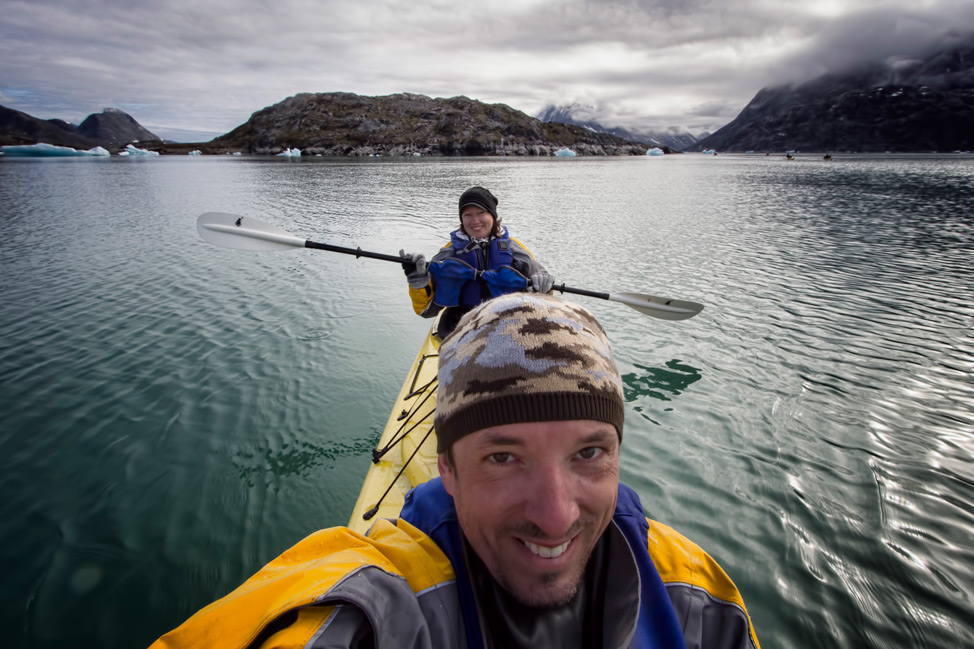 Our journey in Greenland was courtesy of Greenland Tours. All opinions (and marital spats) are our own. For a review of our entire trip with them, please click here.