Words and Photography by Dalene Heck
The Åland Islands are an autonomous region of Finland. They have their own flag, are predominantly Swedish speaking, and make a lot of their own decisions. They issue their own postage stamps, have their own airline, and the population is exempt from mandatory conscription.Can I count this as a new country? I wondered, and without getting a definitive answer, I decided for myself that I can. Not that counting countries is important, but this would even out the slight discrepancy between myself and Pete, given that he had been to Japan as a teenager. And while he waited in Helsinki for all his worldly goods to join him (his bag was reportedly stuck in London on our one layover from Quebec), I careened through the icy waters of the Baltic to this new land. It was an impulsive decision for me to take this journey without him, and would be the first time that we were separated in months.
My new-country-one-upmanship was the only solace that first night on the open sea. I was not alone, being a part of a group of bloggers heading to the islands, but I was alone. I didn't have the more gregarious Pete to open conversations for me, I struggled to drift off without the sounds of his steady breathing beside me. Thankfully, the ship's dash through the rocky waters lulled me to sleep.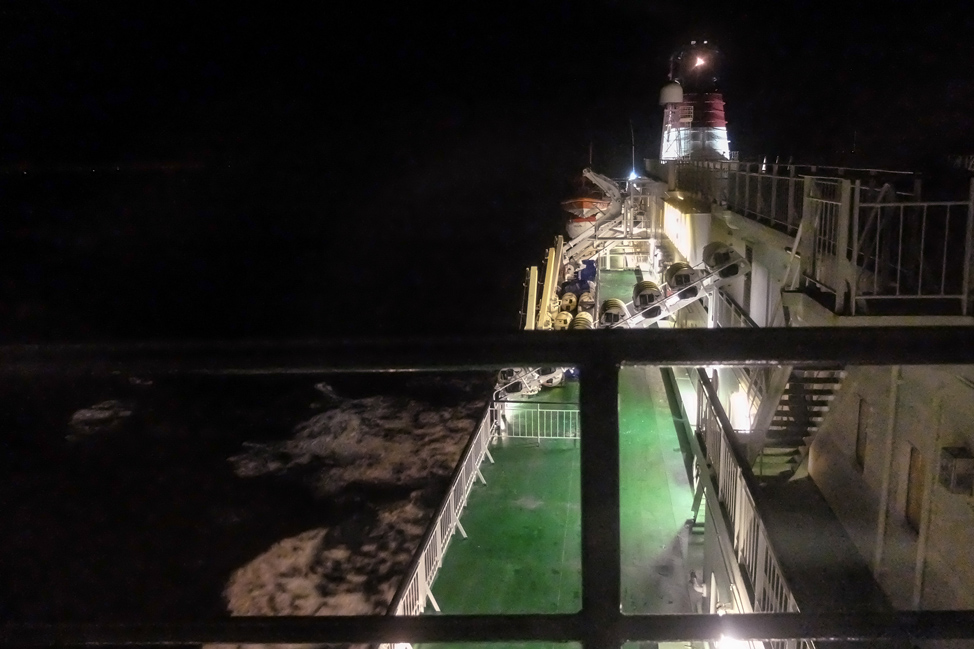 After shuffling from ferry deck to taxi to cottage in the thickness of night, the remoteness and serenity of the Åland archipelago was at once jarring and comforting in the light of day. The group of us awoke in a sleek yet intimate cabin on the edge of a lake. While outside the abrupt contrast of newly fallen snow against dark trees and water framed an arresting black and white landscape, inside it was all warmth, comfort food, and quiet conversation.
For me, the impressions of that first morning became the story of my few days there. Caused by the quietude of the simple landscape, the absence of Pete and the reticent nature of our group – my time was reflective, muted, soothing.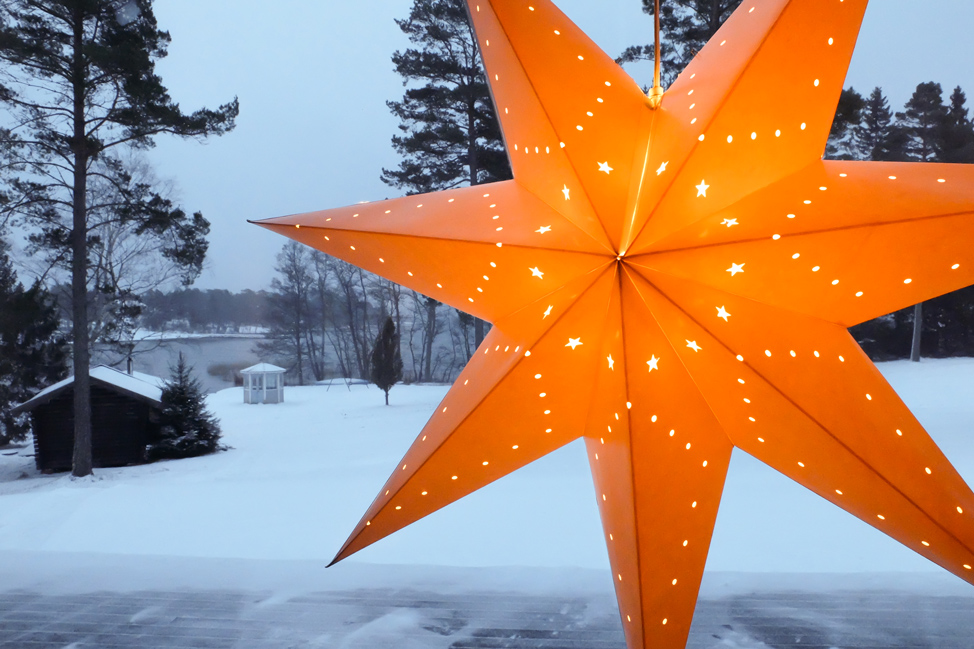 We spent little time in the capital city of Mariehamn itself, instead our group was led down barely plowed roads and we continuously crossed over bridges to new islands in the archipelago, losing count along the way. We pestered the driver for many photo stops at the water's edge and up a lookout that someone just happened to notice out of the corner of their eye.Down narrow roads shrouded in evergreens, we arrived at such surprising treasures as the island's only brewery, the Stallhagen, home to one of the world's oldest preserved beers that was recently salvaged from a 19th century shipwreck and reproduced in their small but modern facility. And then onto meet famed Chef Michael Björklund to learn his secrets of Åland Island viagara (two shots of the below Ål-Meister Bongo should do the trick), and to taste the divinity of his food at Smakbyn. On an island as small as Åland, as remote as it is and with a tiny population, the dedication to cuisine of such high quality was unexpected and seemed improbable. But as a group we feasted on delectable mutton stew, beetroot cakes, beer (of course) and more, before hauling our stuffed selves back on the bus and off on our next excursion.
(Without Pete and his superior skills with the lens, I did the best I could to represent across the variety of experiences.)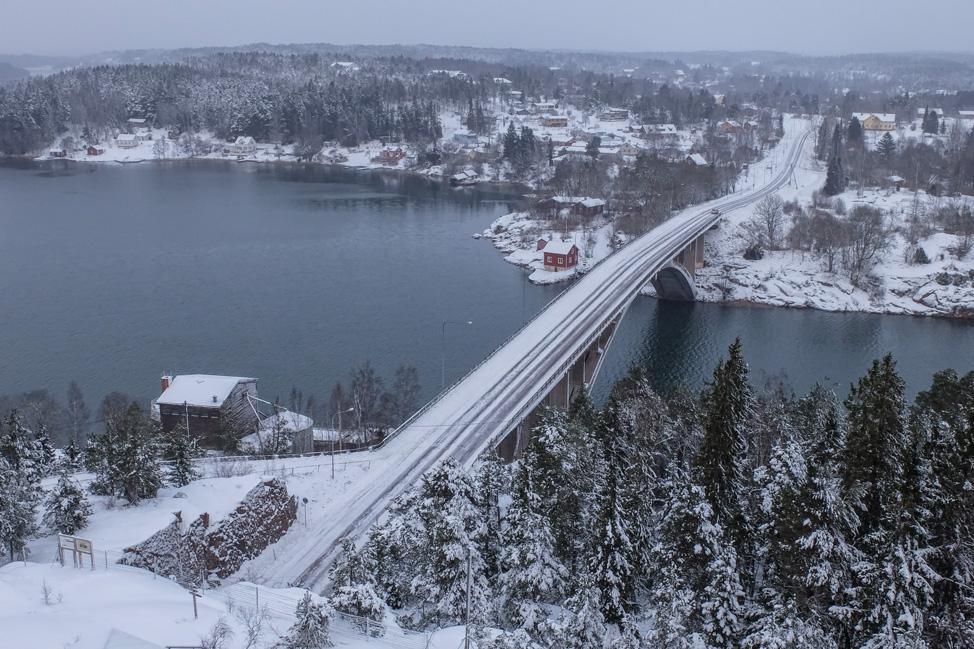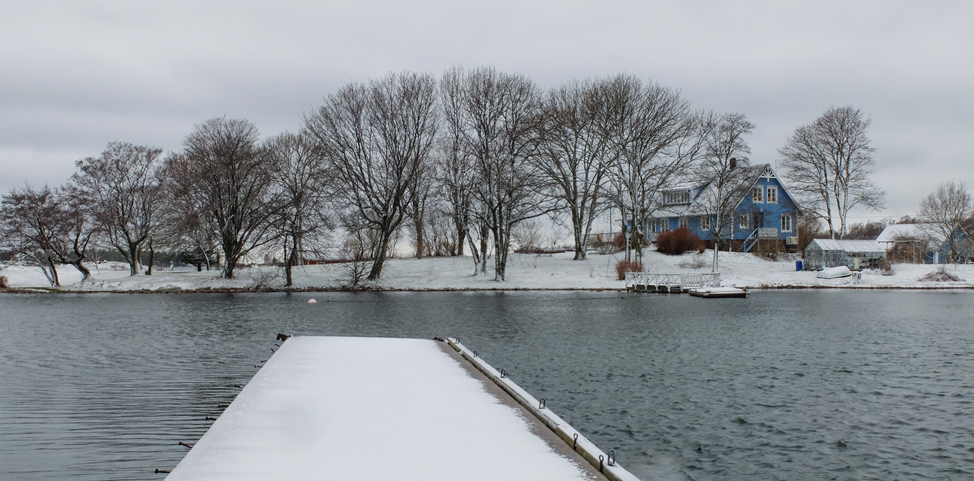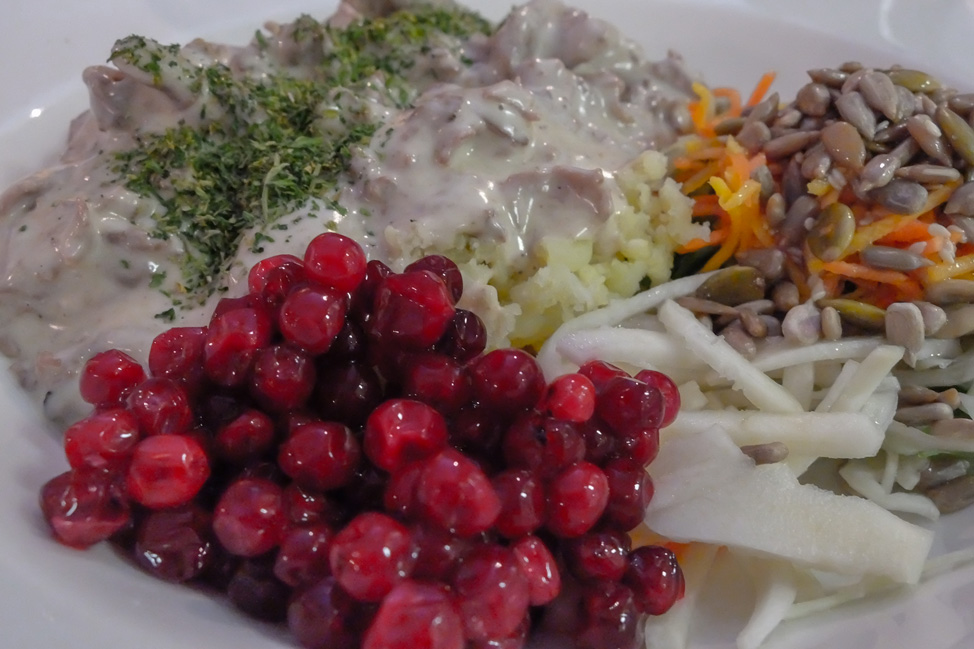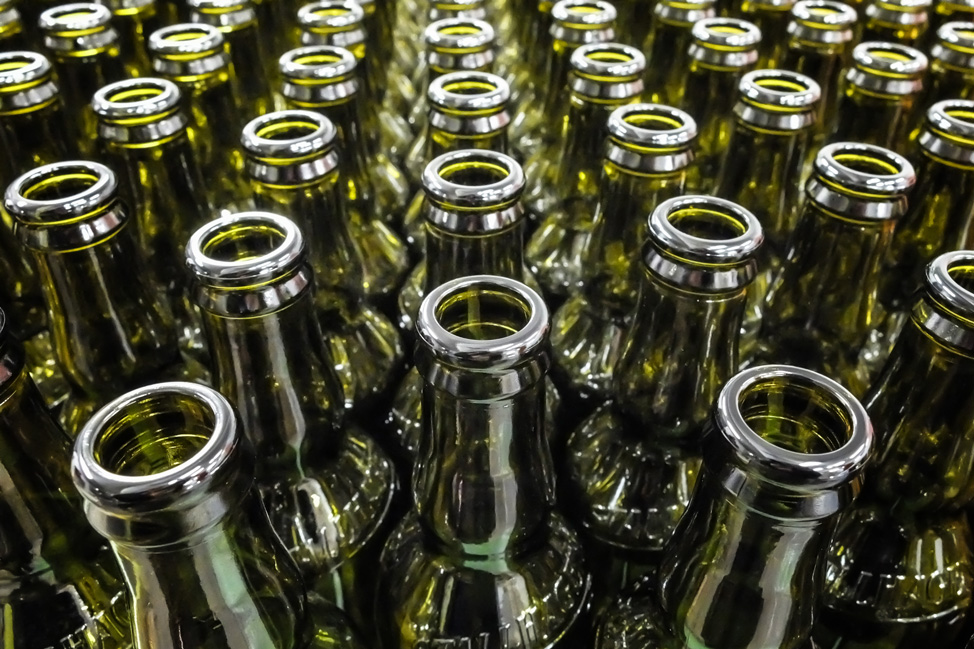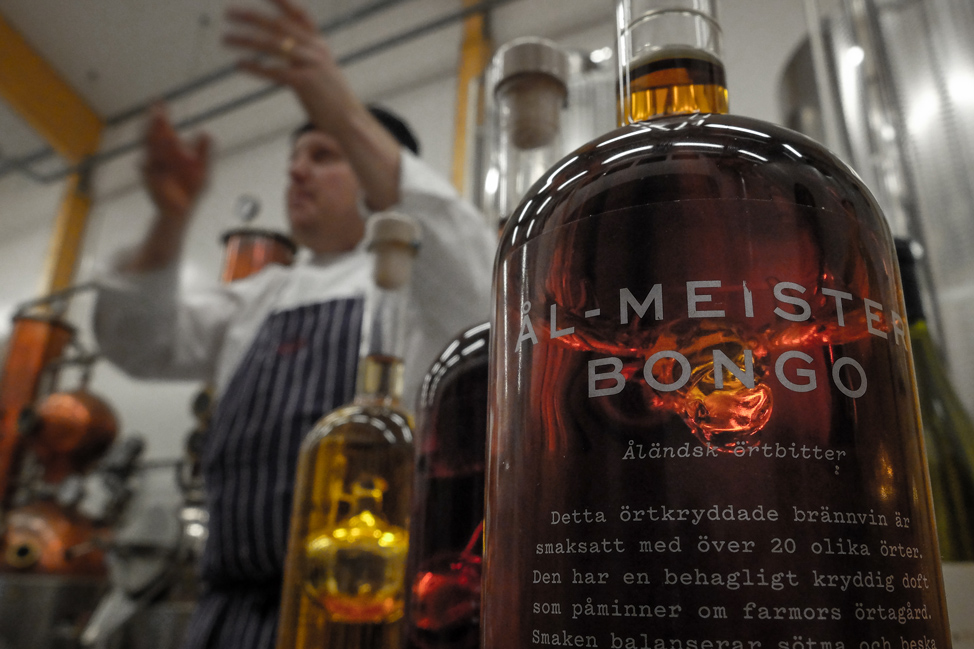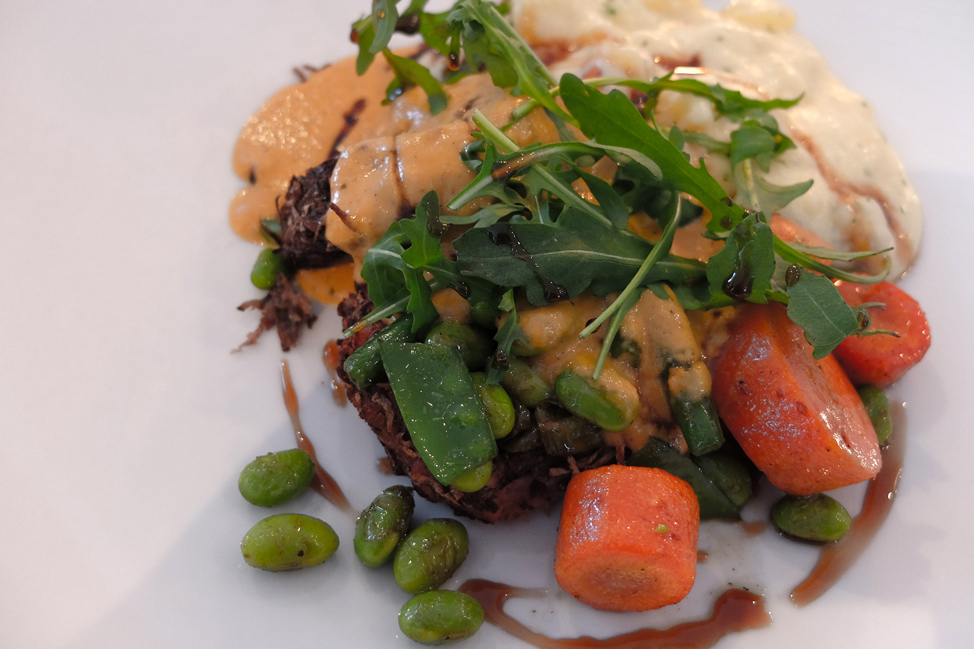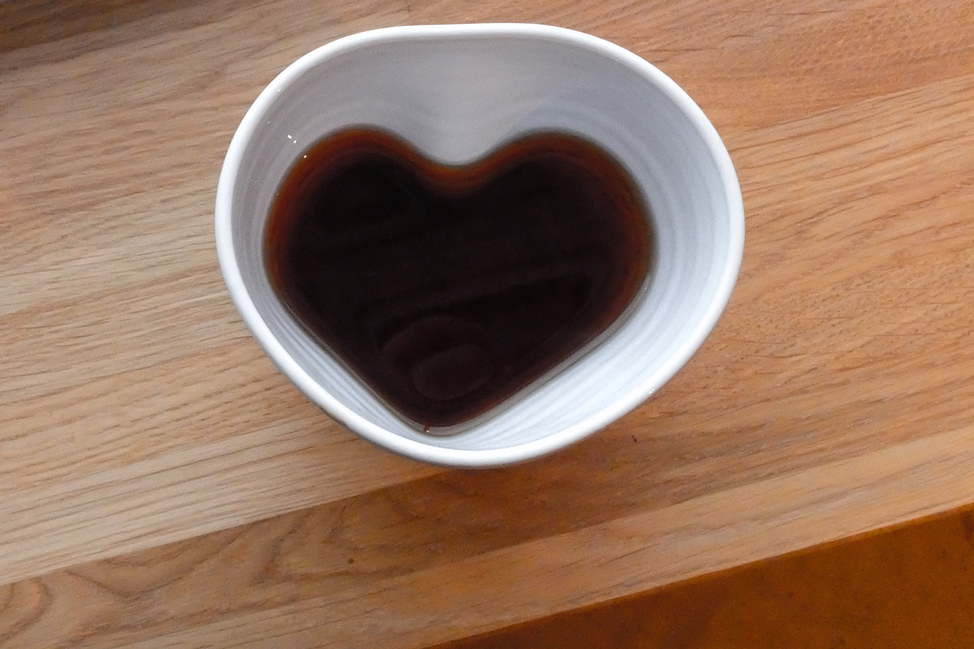 My favourite moments however, which should be of no surprise to anyone who knows me, were spent on the water. Island hopping in winter may seem a dubious excursion, and expectantly, we encountered no others on our journey. But this is where I felt most in my element. We briefly stopped at the island of Kobba Klintar and had time to crawl nearly every inch of its rocky landscape. The few buildings used to house events were deserted as everything was boarded up for winter. We deliciously had it all to ourselves.
On the way back to the harbour in Mariehamn, I kept my spot on the open deck while the others found warmth in the cabin of the boat. I held tight to a rail and let the wind whip by me, my body swaying with the rhythms of the boat as it twisted around islands enroute. The chill did sting but not enough to deter me from that ultimate rush of fresh air and liberty. Crazy Canadian, the others wrote me off as, my maniacal smile being the dead giveaway. I suppose I couldn't say they were wrong.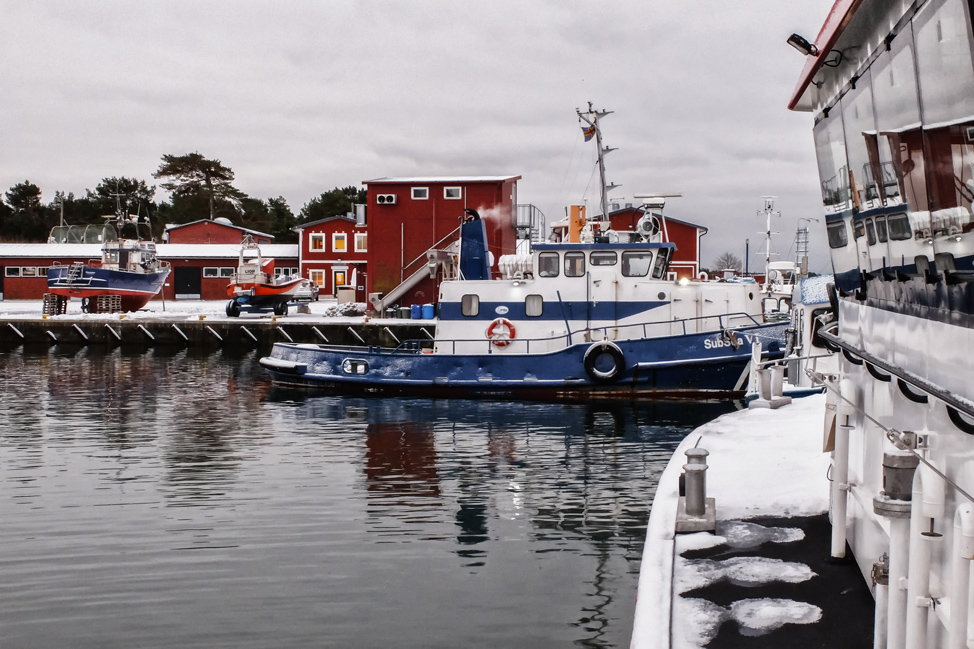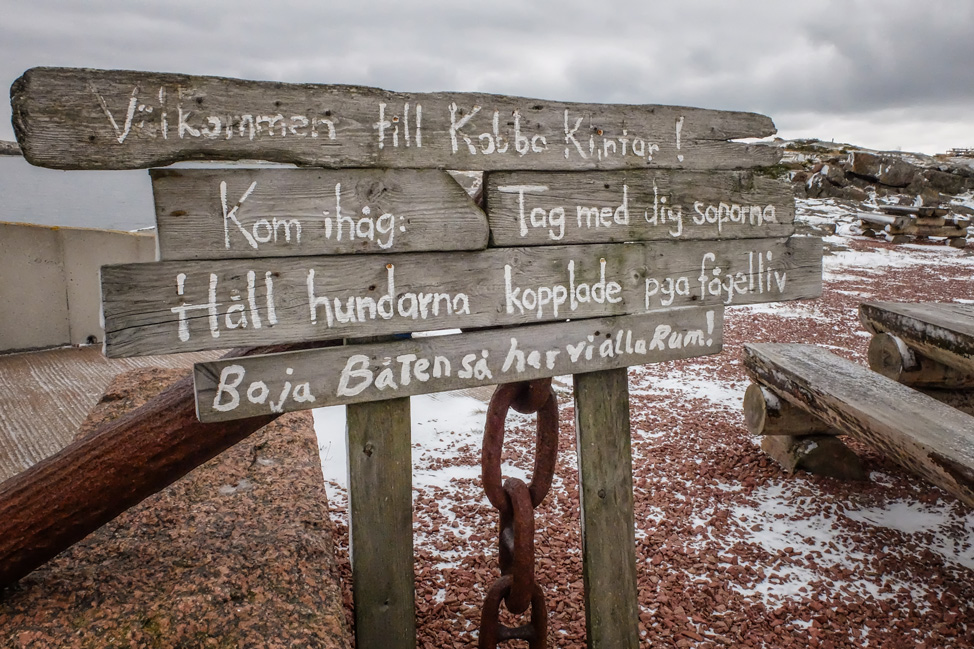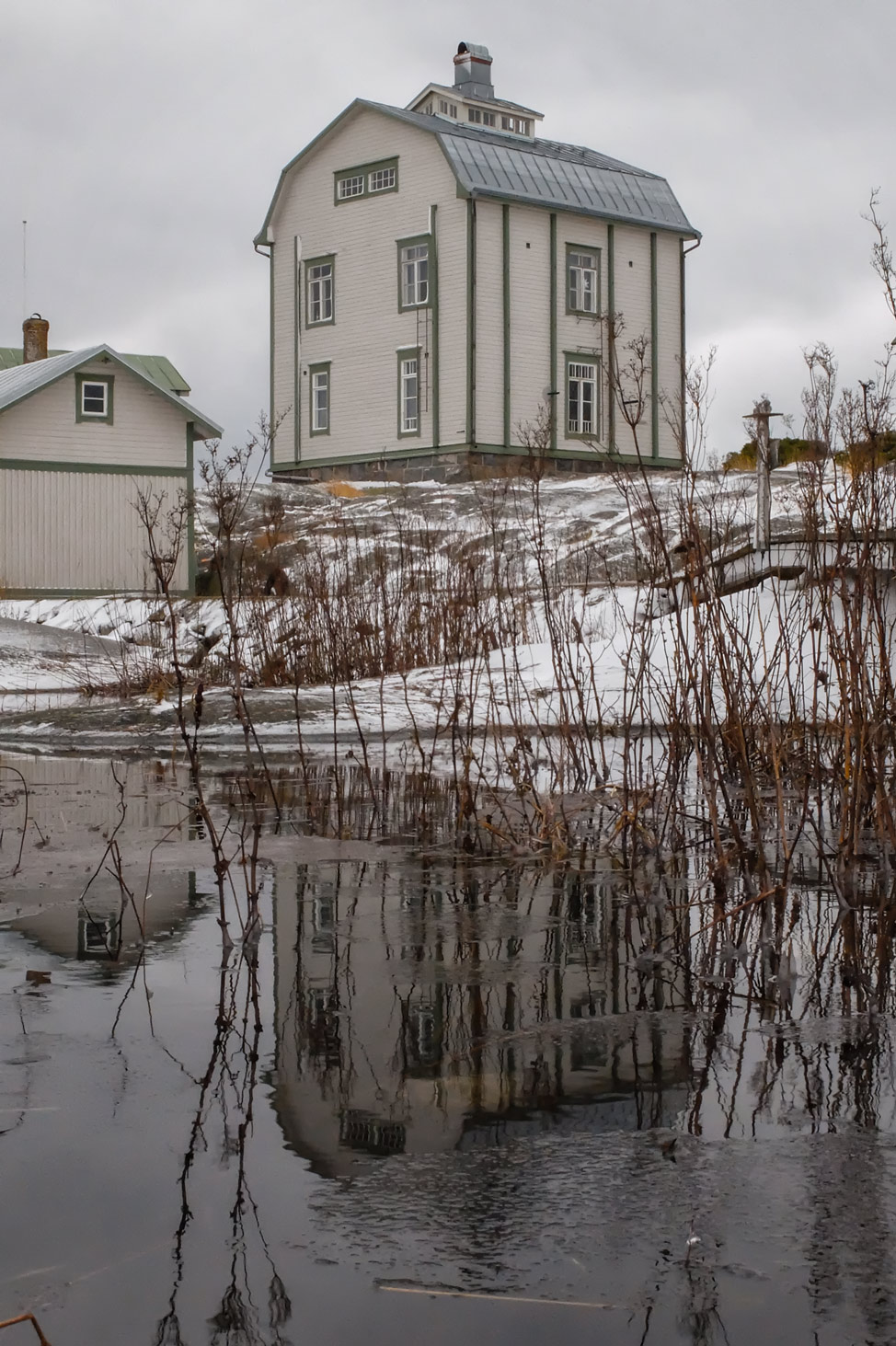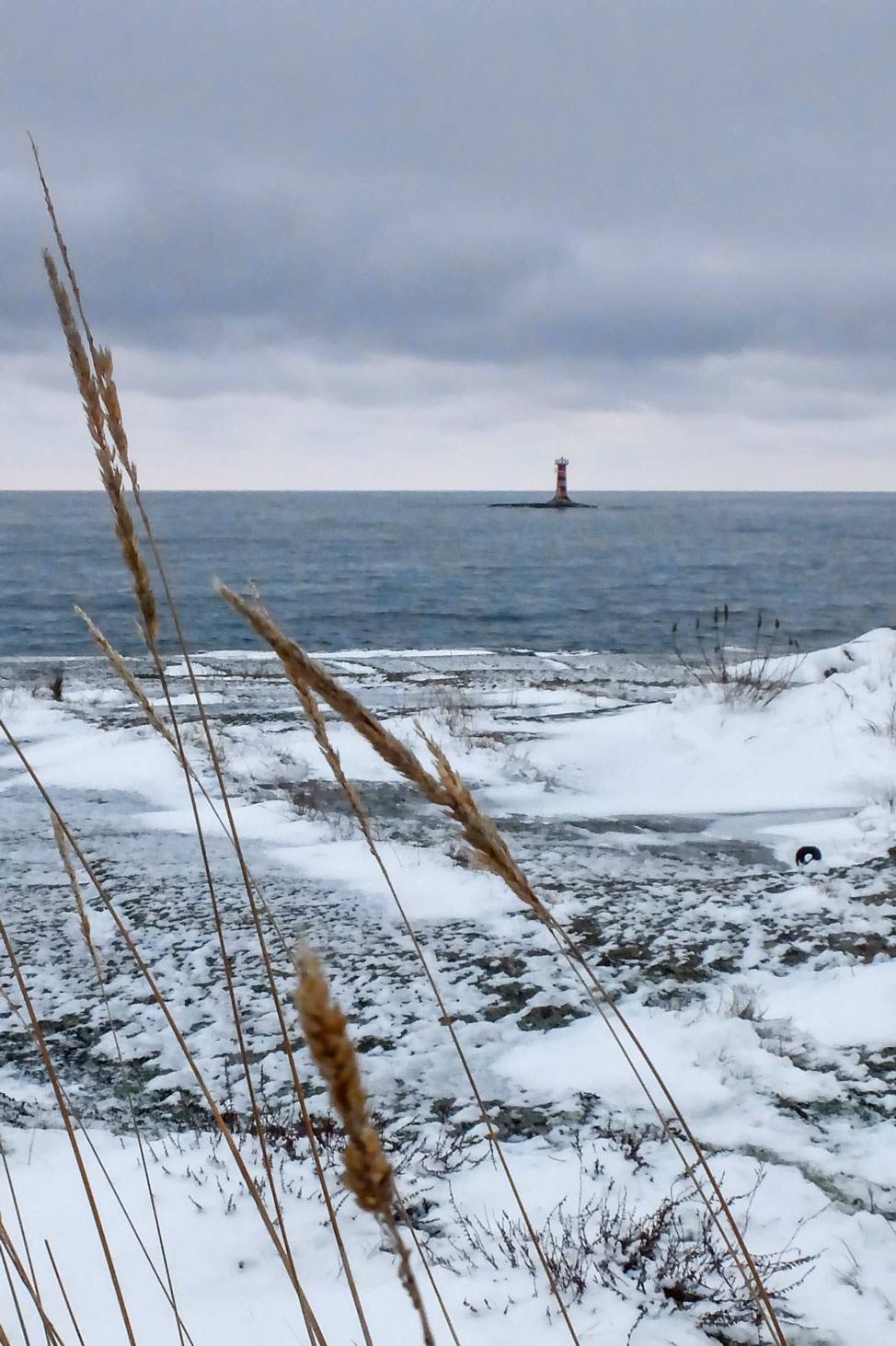 Worried of my ability to function without my right arm named Pete – he who consistently keeps me organized and engaged and present – I surprised myself by being able to absorb the experience without fretting constantly of his absence. Instead, Åland matched my mood and indulged my introverted and silence-seeking side. I missed him but savoured the stillness.
Just before we left the airport terminal on the morning of the third day, I had learned that Pete's bag had finally arrived in Helsinki the night before. Moments later, our flight out gave me a vista unlike any other – the sun miraculously matched our plane's ascendance from the earth, first peeking above the horizon at the moment of our liftoff. Jubilant gasps erupted from all sides of the plane.
We were on our way back to each other and everything was alright.
how to do it
The Åland Islands are accessible by Viking Cruise Lines or flight. And cottage living is the way to go while you are there! We stayed in Jomala, about 10kms from Mariehamn, which you can also book through Viking Line.
My visit to Åland was a part of the Nordic Bloggers Experience and courtesy of Visit Åland.