Discovering the Vesterålen Archipelago
Words and Photography by Geneviève Lacombe
For the next several months we are welcoming guest bloggers to our site (because of this). I'm so pleased to have this post by Genevieve as I love the idea of sketch artistry while traveling. I only wish I had that talent! ~ Dalene
There is something special about the light so far up north.The summer of 2016 found me in the Vesterålen archipelago. I timed my journey north through Scandinavia to arrive on the island of Bø and experience my first 24 hours of daylight by summer solstice, when the sun would be at its highest well above the horizon even in the middle of the night.
I will never forget the bus ride from Narvik to Steine. It started off grey, drizzly, and dreary, but the steely skies began to break up the closer I got to the islands revealing a scenery bathed in an enchanting light.
The steely skies began to break up the closer I got to the islands revealing a scenery bathed in an enchanting light.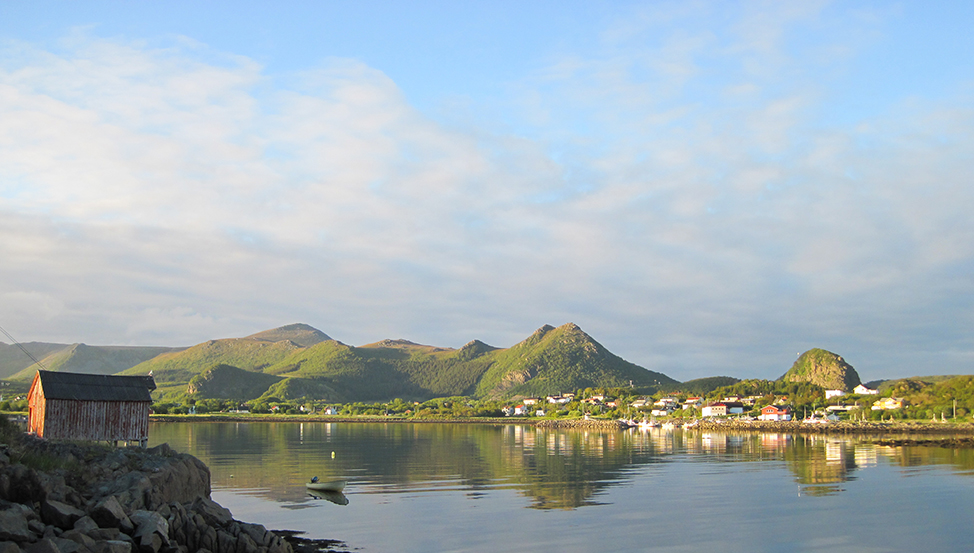 The water was so calm the reflections where virtually mirror perfect. It was impossible to take a bad photograph, even for someone like me who only carries a simple point and shoot, opting for a light pack and sketchbooks over high end camera equipment.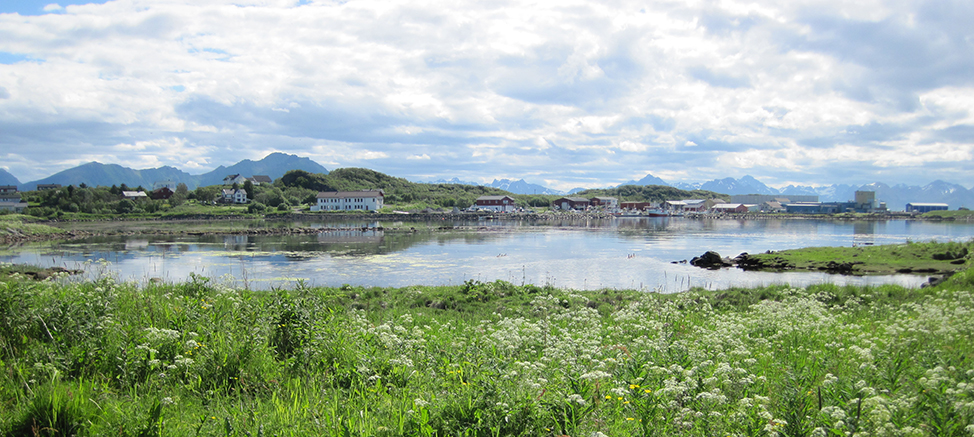 Vesterålen is in the county of Northland, Norway; a chain of islands within the arctic circle. You can see the peaks of their more well known Lofoten cousins from the southern shores which create a dramatic backdrop to the gentler, green slopes of Bø and its neighbours.
Lofoten has a long history of attracting artists from around the world, understandable considering the dramatic rise of jagged peaks from windy coastlines. But this artist sought refuge and inspiration among fields of wild flowers, meandering coastal roads, and small communities a bit farther off the beaten path.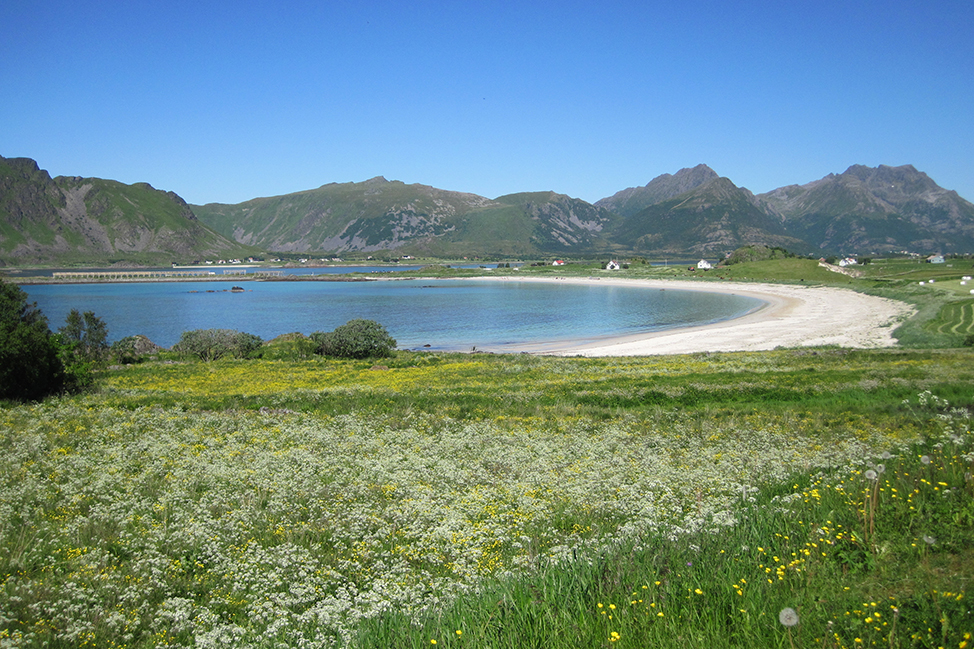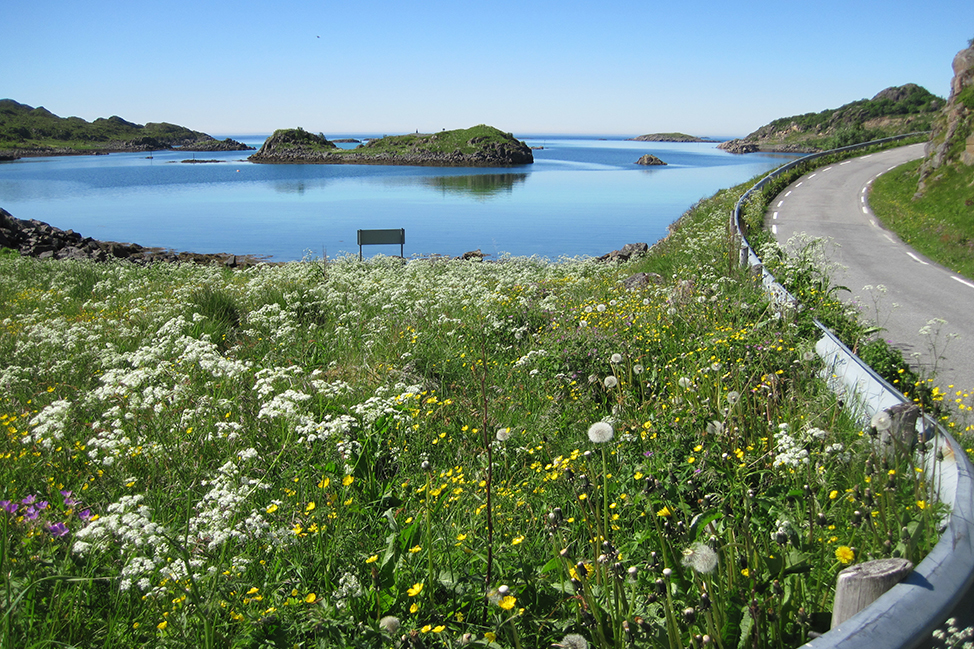 I found myself a bicycle and spent six weeks slowly exploring the islands, pausing frequently to soak in the view, walking along empty white sand beaches, taking short hikes into the hills to explore beyond the pavement, and even to visit an art installation or two.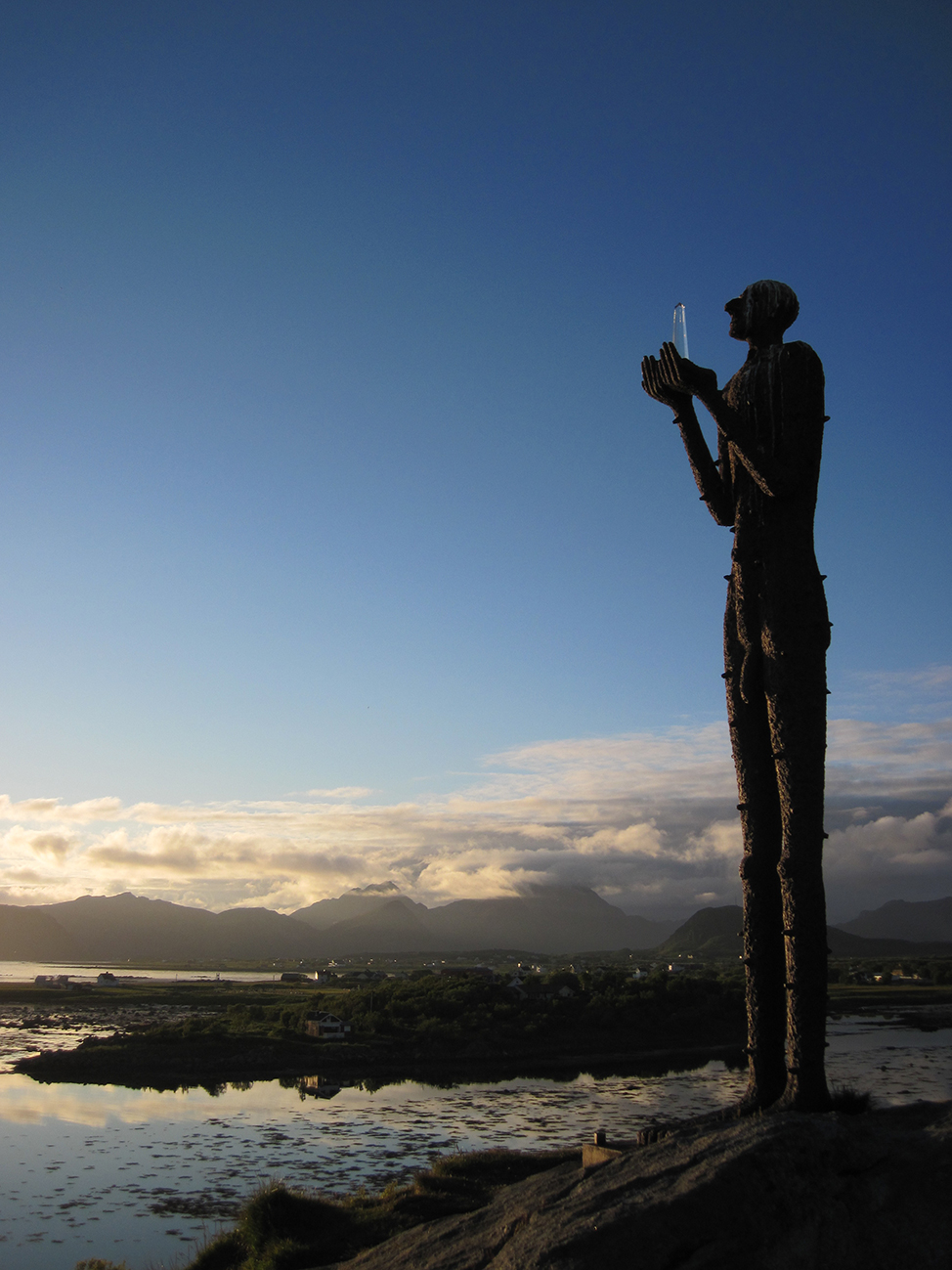 The roads are fun to cycle, with just enough up and down to keep it interesting without breaking too much of a sweat, and almost no traffic. Most other tourists I meet are Norwegians from the south on vacation in their own country. Some own cottages along the coast, others stay in quaint boutique inns like Skagakaia.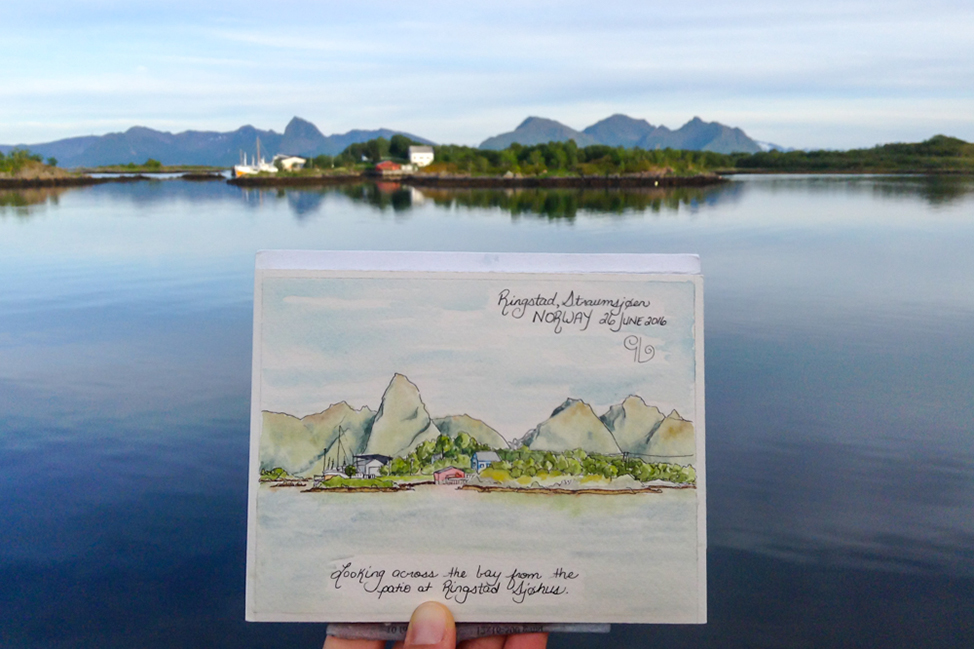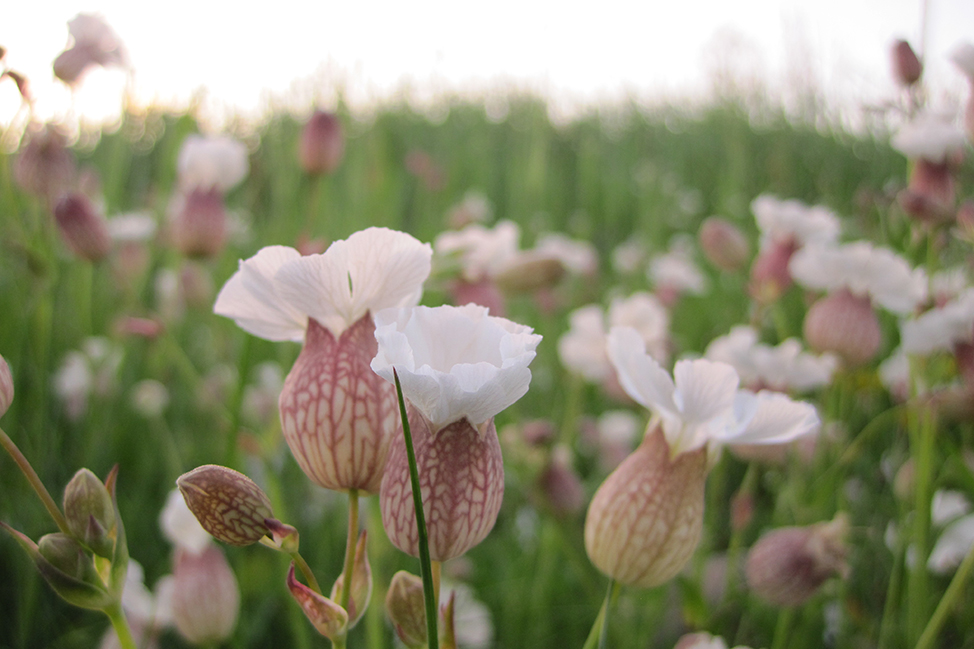 I watch as a pastel rainbow of colour starts to bloom among the greens of tall grasses. Within a week flowers are crowding roadsides and marching across fields, many entirely new to me and of course I pick a few to paint. Every couple of weeks, as one variety fades and goes to seed, a new type of flower buds and opens its tightly furled petals to greet the sun.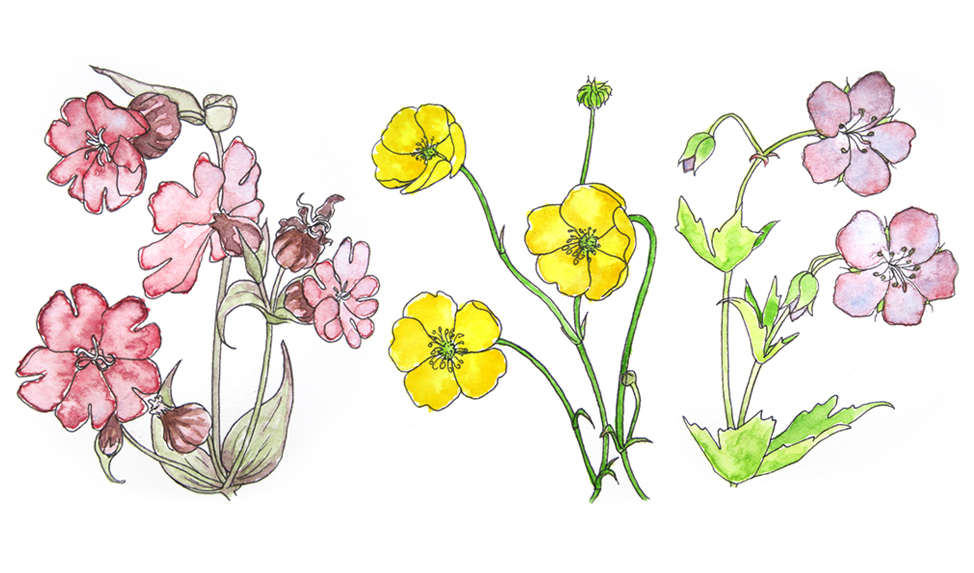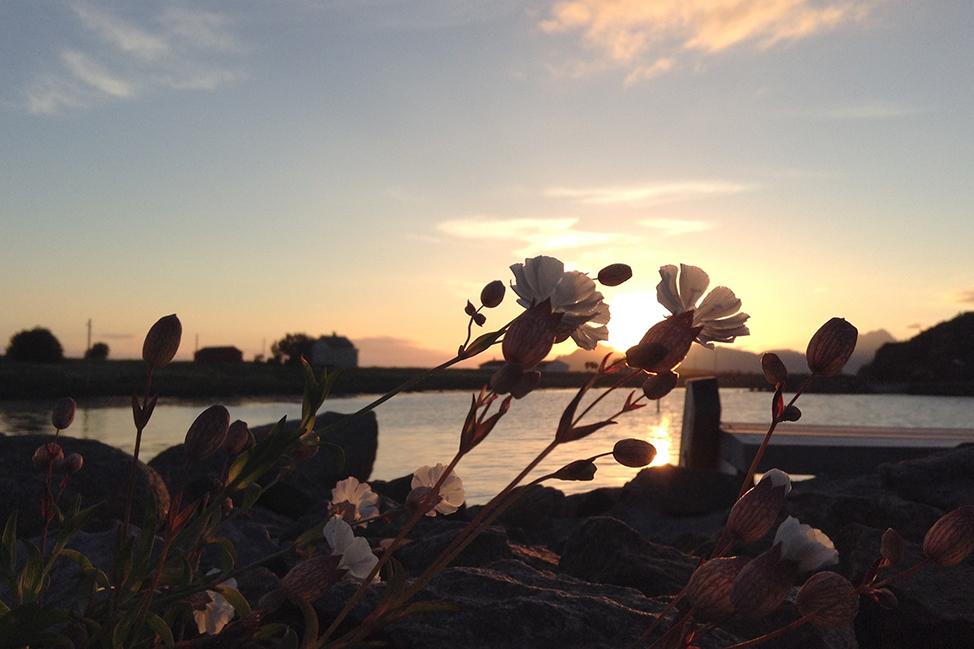 It is difficult to know when to go to bed with the sky bright all night long. Can I call it night if the sun never sets? I felt energized, and did not want to resist soaking in the golden light of the seemingly endless sunset bleeding into sunrise. I asked a few locals how they managed to sleep and was told I would get used to it. If not perhaps I should invest in an eye mask. I never did either, but quite honestly had almost no motivation to. I could catch up on sleep later.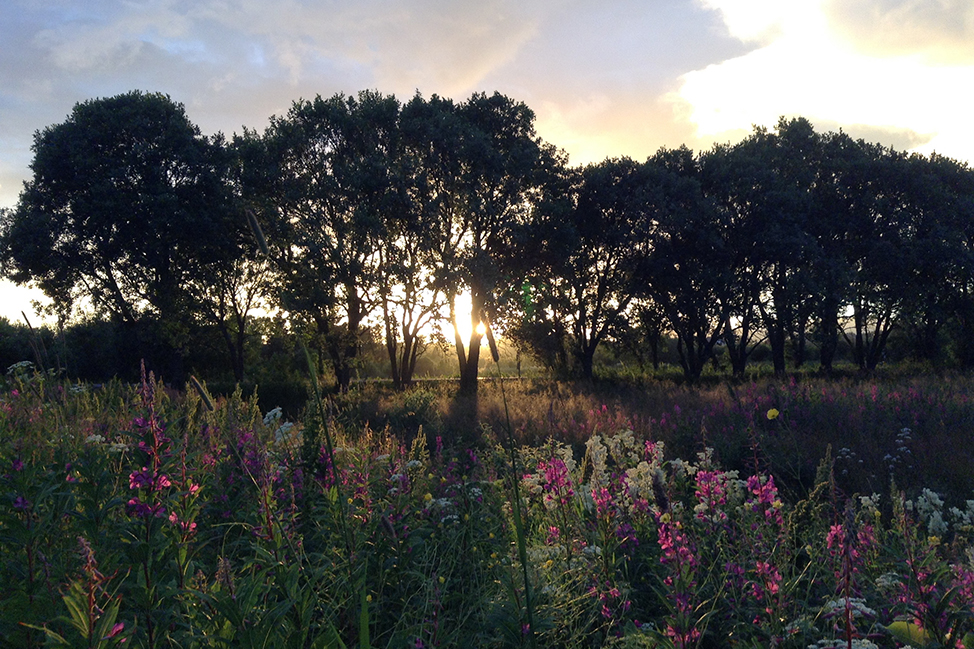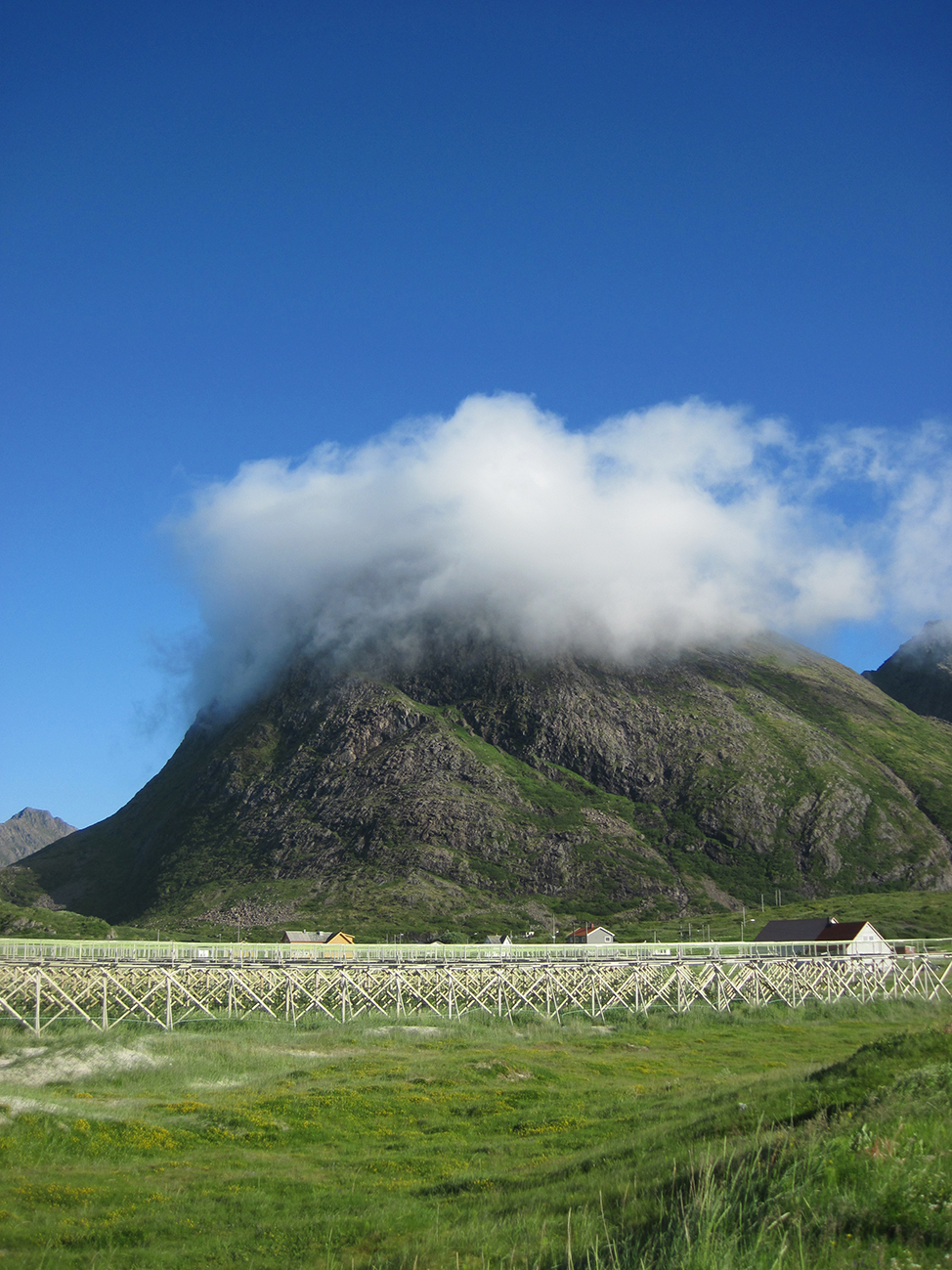 Hovden is a small town on the western most rim of the archipelago. I was advised to visit for the best view of the midnight sun before it started to dip back down below the horizon. It was perhaps the most difficult of my bike trips, I pushed my way up a couple of hills, but the reward of watching the sun arc along the border of open ocean and immense sky was well worth the effort.I camped on the beach with a couple of new friends (yes, camping on public land in Norway is allowed with a few restrictions), dug a pit in the sand to start a fire sheltered from the wind, and watched the golden rays creep along the surrounding mountains. I learned that three bodies in a two person tent was the perfect recipe for warmth on a chilly summer's night.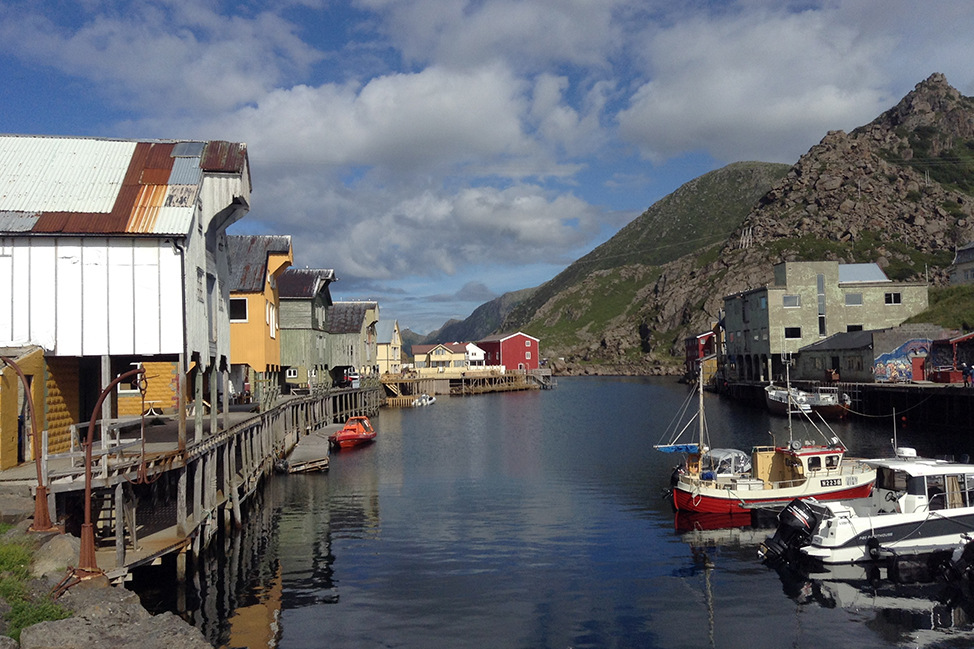 Another favourite stop was Nyksund, a cute, artsy, former nearly abandoned fishing village that has received a breath of new life. Old wooden houses have been beautifully renovated, and warehouses once used by the fishing industry have been repurposed as quaint hotels, cafes, restaurants, art galleries, a hostel, and even a funky thrift store.
I regret not having walked along the Dronningruta – an 8 hour, 15km hike over the mountain from Nyksund to Stø. Supposedly the views are phenomenal. Perhaps next time. I did get a chance to go berry picking a bit farther south, and even managed to find the elusive and highly prized cloudberry.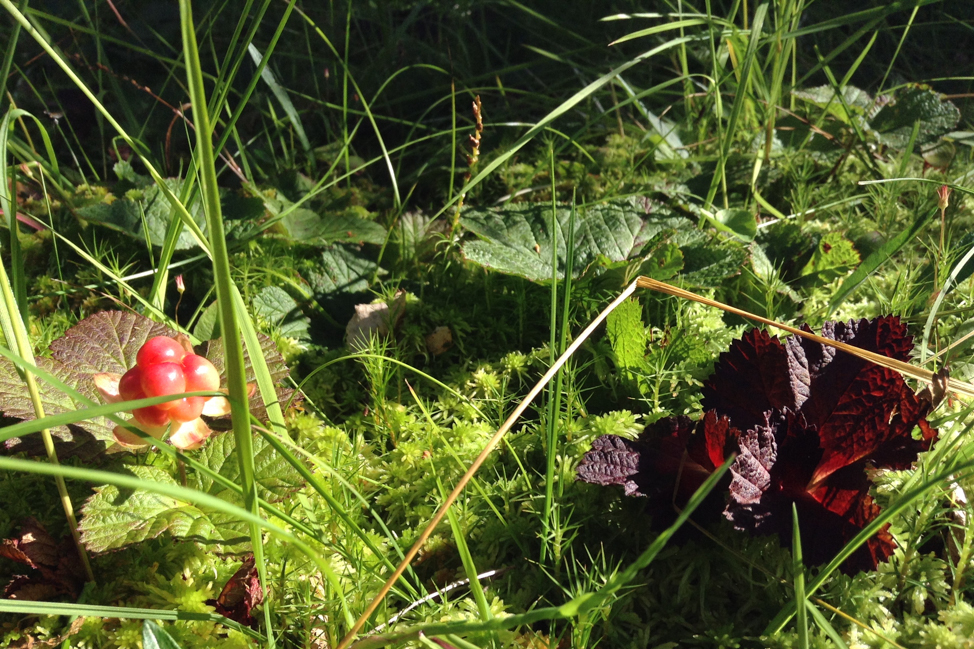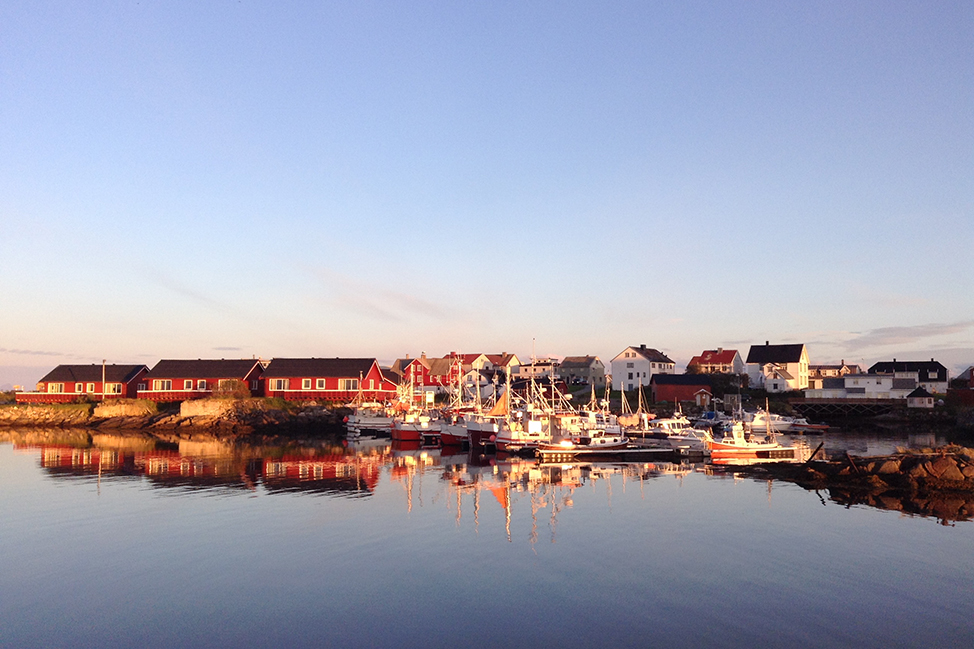 My time in Vesterålen comes to a close in the second week of August as I head to the northern most tip of this group of islands. Andenes is my pick up point for the sailing yacht Fairwinds. Another fishing village, but this one still in full swing, many rorbu cabins being used for their original purpose as housing for folks who make a living from the sea.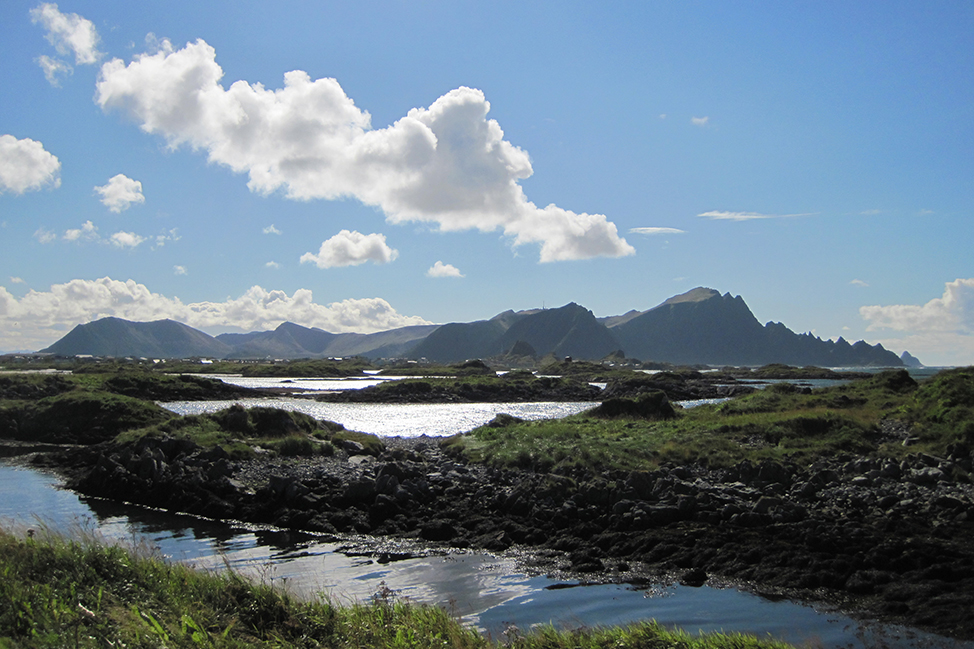 I spend one night here, mountains to my back, Norwegian Sea leading to open Arctic Ocean to my front, camped on springy grasses along the shore. The sun dips below the horizon now, I spotted my first star in over a month a couple of nights before. Even so, there is still a glow left along the edge where sky meets ocean.
Vesterålen held me in thrall for six full weeks, and I could have stayed longer. But it is time to move on to the next adventure.
author bio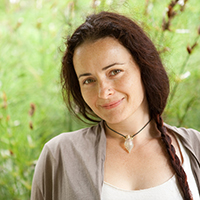 Genevieve is a nomadic artist who feels at home just about anywhere as long as she has pen and paper in her pack. She tries her best to tread lightly on this beautiful planet and illustrates her wanderings on her blog regenevieve.com. Genevieve hopes to encourage others to create more, explore farther, and to develop a healthy relationship with our environment.