Words by Dalene Heck / Photography by Pete Heck
We did something unprecedented with the Chiang Mai Saturday night market.
We went back again.
And again.
And again.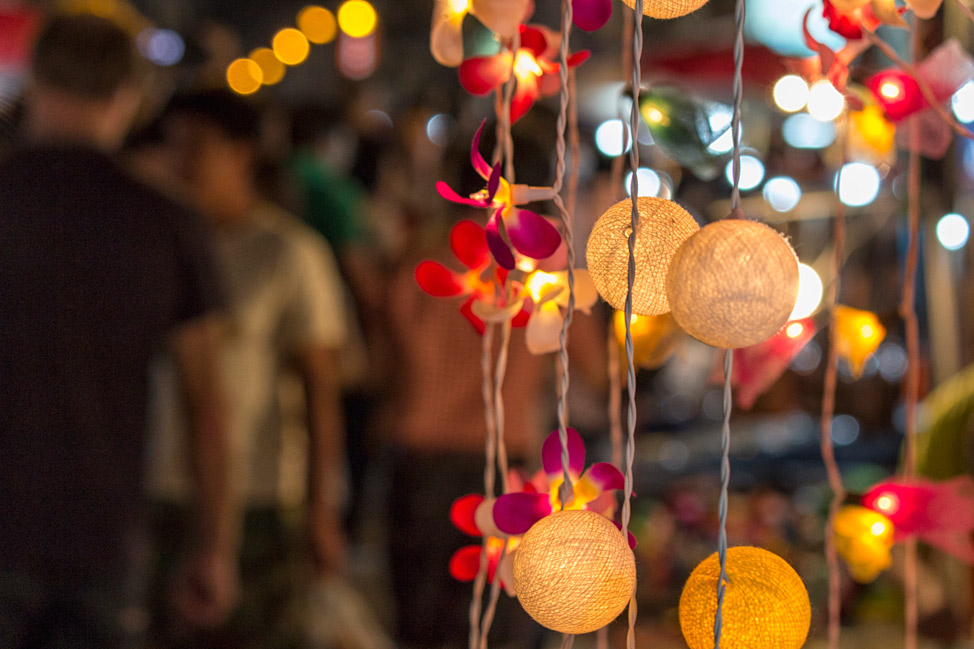 We like markets, for sure, but typically give them the once-over and then move on our way. We aren't big souvenir shoppers (with no home to put them in!) and are usually so tired of being harassed to purchase that a prolonged stay just isn't worth it.
But it was so different there, and every Saturday night, without fail, we made our way across town to stroll the long street. We met friends for food, were wooed into doing a little shopping, and just absolutely loved the vibe, characters, colors, the smells, the ease.
(And with that much dedication to a single event, we were able to take lots of footage to bring you this video snapshot of it.)
We are stingy travelers with our time, and few places we've visited have warranted dedicated returns. But we wore a groove up and down that street, ate more gyoza than is probably recommended, and had to buy an extra bag to pack all the high-quality, low-cost presents we procured.
And that is as good of a testament as we can ever give.