Best Driving Tips from 20 Countries on the Road
Words and Photos by Featured Guest Bloggers Phil & Nathalie
Over the past few years, we've driven through 20 countries while exploring different parts of the world, and one thing remains true in our travels: we only take advice from people who've actually been there. While this has proven a reliable way to get travel information, we've since learned that if we plan to drive, we only take advice from people who've driven there as well.
Whatever driving experience you've acquired over the years and however much you think you know about driving, prepare to relearn a lot of it when venturing abroad.
We only take travel advice from people who've actually been there.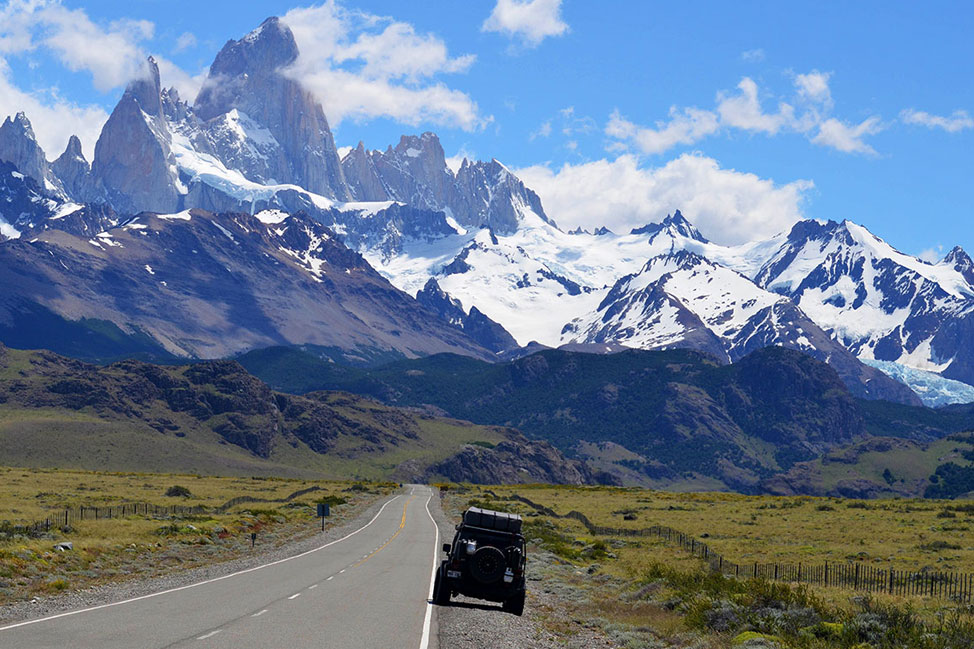 driving on the left side of the road
North Americans drive on the right side of the road. Whether it's an automatic transmission or a standard gearbox, selecting gears with our right hand is intuitive for the simple reason that it's a learned process, like riding a bike. Get in, fasten your seat belt, start the car and drive to where it is you want to go. No extra thought is needed.
So you're planning to go to Ireland? You're thinking of renting a car, it'll be fun; you can go wherever you want…
Standard or automatic, you ponder? Let's do the standard, you say. Let's save a few bucks and get a bit of a sportier feel to the boxy 80hp rental car.
Getting in on the right side, the driver's side, you grasp the steering wheel in its familiar place, place your feet on the pedals, but then, it hits you, the shifter is positioned on the left! Not only does this seem "foreign", you realize you're in a foreign country to boot! It sinks in… you're committed. Thinking back, you should have taken the automatic.
Tip: Driving more than 2,500 km / 1,500 miles is a cost effective breakpoint when upgrading from petrol (unleaded) to diesel.
Following other drivers is pretty much a given, but in many circumstances, you may find yourself alone at a crossroad, second-guessing yourself as to where you should be.
Our advice? The road's yellow or white centre line is your best friend. As you put the car in drive, disengage the clutch (or not) and drive off, remember to be on the "right" side of the road – the LEFT side that is! To keep in check, I've found that by using the centre line road divider as a reference point to the steering wheel, I'm never guessing where I should be.
PS: When you get back home, the same centre line rule applies, as you'll be somewhat confused for a day or two, even though you're back to what you think you know.
directions and dealing with roundabouts
Roundabouts can be a challenge, even for many locals who just don't get it. When you come to a roundabout, the only thing you need to remember is that if you're in it, you have the right of way.
Approaching a roundabout, you simply need to make sure that no one is already engaged in your direction. If so, you wait until the car has passed, and then, and only then, do you enter the roundabout.
No one in sight? Merge into it! it's as easy as that. Going around and around? Don't worry, you have the right of way!
Turning at an intersection in Europe or Australia can also be a daunting task, especially if you're driving in a city like Melbourne at night. Not only are you driving on the left, you need to deal with the oncoming tramways as well!
Tip: If you're in a roundabout, you have the right of way!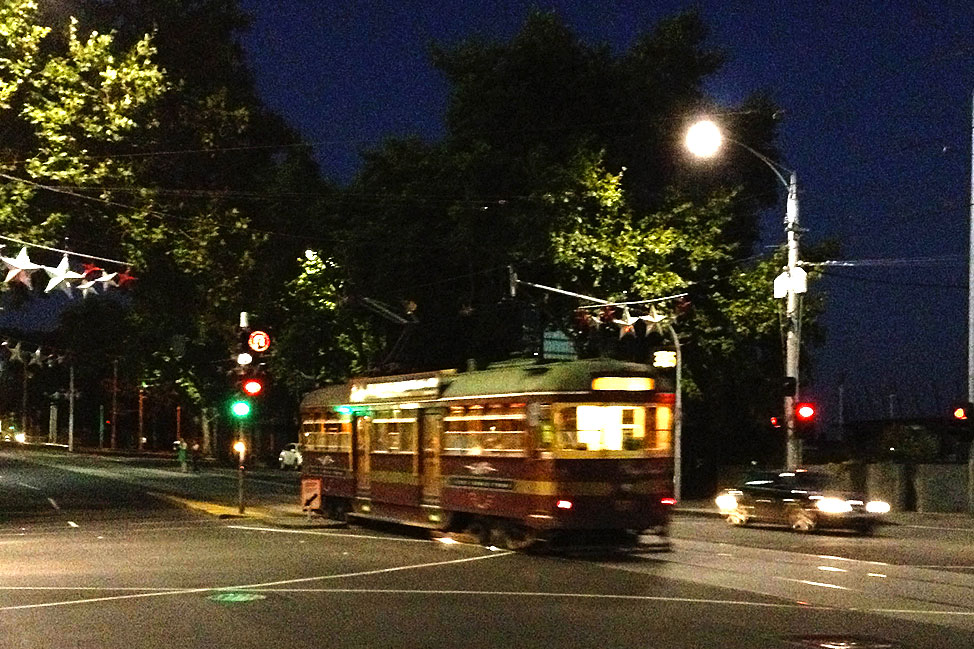 Our first time driving there, Nathalie said, "What are you waiting for? The light is green, you can turn…" I replied, "I know it's green, I just don't know where to go!"
Fortunately driving in Australia for tourists is well organized, with plenty of signage to help you navigate. In fact we had no problems from that point on, all the way to Adelaide, exploring 1,600 km of the Great Ocean Road in a Mini Cooper.
Tip: Always start your days with a full tank. You never know when the next service station will come about.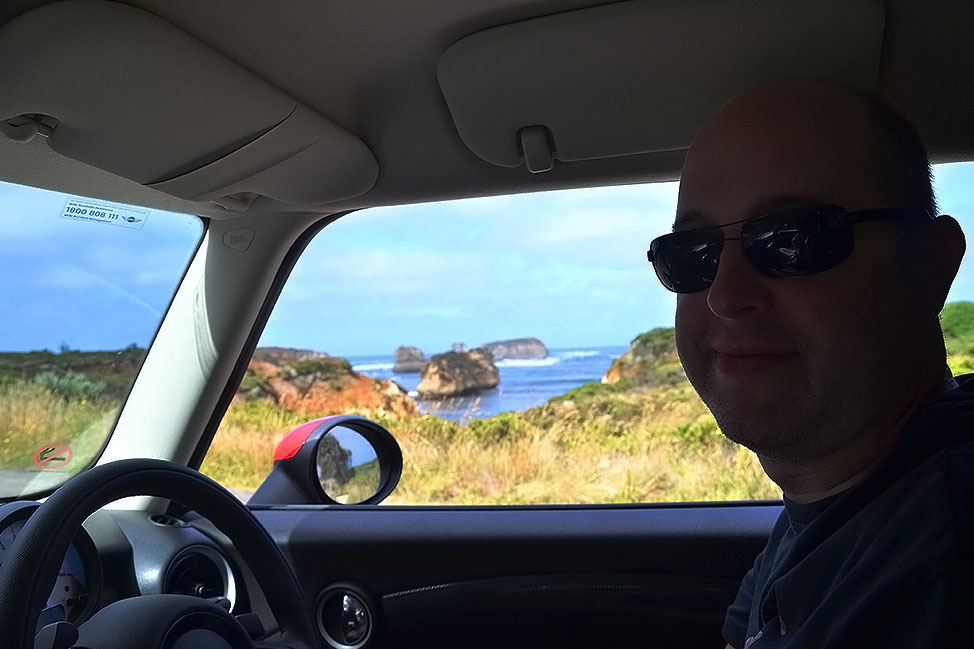 "At the roundabout take the second exit."Whatever model or size of car you decide on renting, make sure to include a GPS. If you own a portable unit, bringing your own device will not only save you money, you'll have the added benefit of being familiar with all of the settings. Most major brands offer downloadable maps or preprogrammed chips for the country you'll be driving in. We use a Garmin Montana, not only is it portable, it's a great GPS for trekking and getting you back to your starting point.
A GPS is a great tool, but we've learned that planning out an itinerary with Google maps is an invaluable first step to getting your bearings. Not only will you have a visual reference as to what roads lay ahead, but you'll also be provided with an approximation of the time it'll take, the different available routes, if tolls can be used to save time or altogether avoided to save a few bucks.
Whatever the case, we use Google maps as our trusted driving planner, one that provides accurate information, although we tend to add 20-25% of extra travel time to any approximation it provides. Snap a quick pic of the screen with your phone before heading out.
Tip: Bringing your own GPS? Make sure to download the needed map before your departure.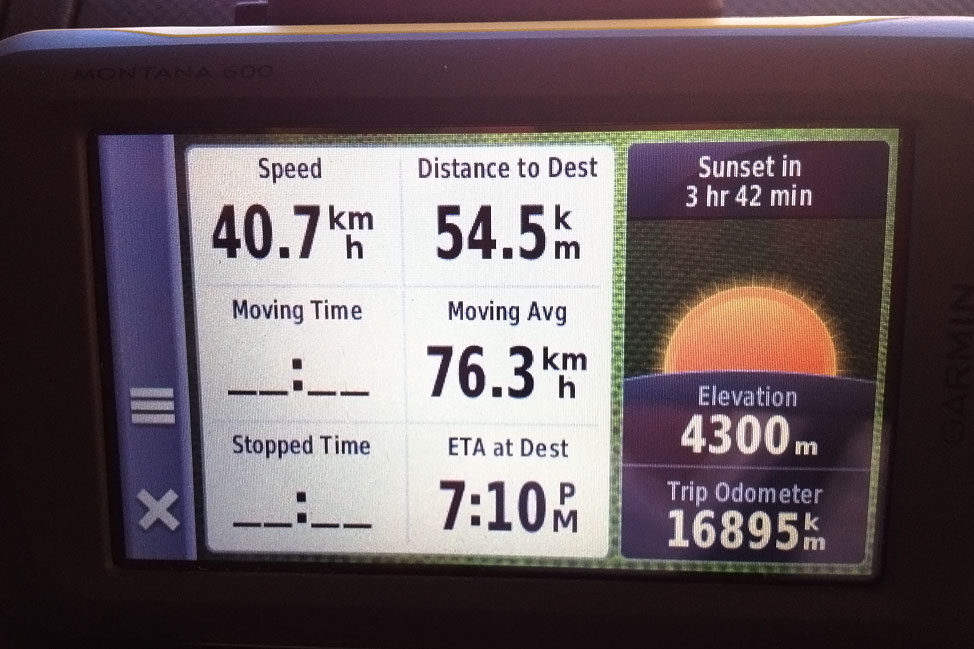 get ready for some very different road sizes
Scotland and Ireland especially have really tight roads, which are often shared with livestock. You'd better focus on the road while driving and do the sightseeing once the car is parked.
As small a car as you can comfortably manage would be advisable if only to make sure you're not "scrapping" by other cars.
The curb or "cutter" is not your friend. Not only is this bad for your CDW (Collision Damage Waiver), it does exactly what it says: it cuts into your wheels and tires very efficiently if ever you happen to get too close to the sidewalk.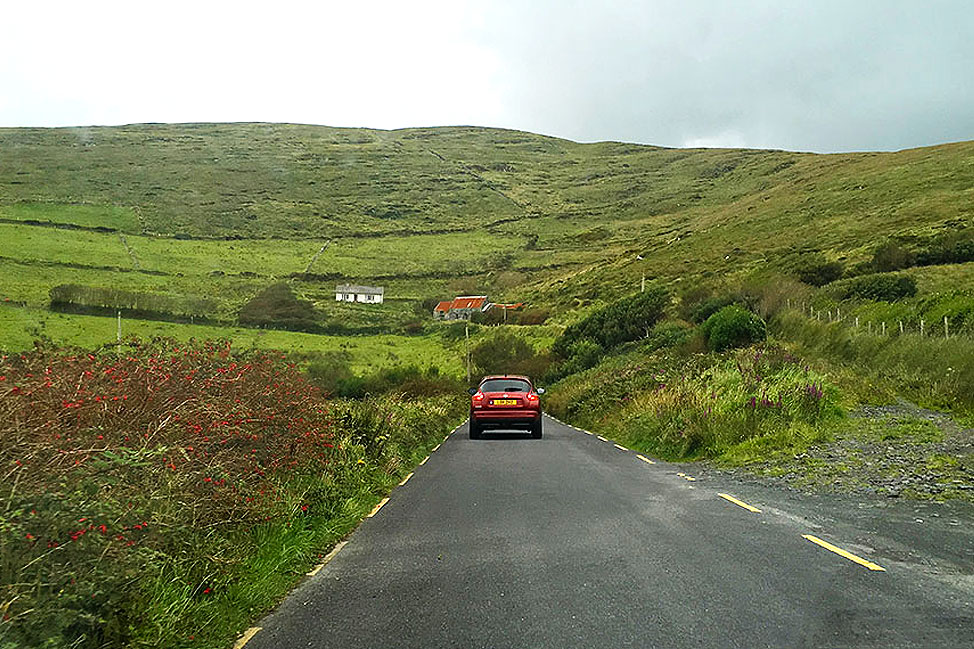 Are you properly insured?
Talking about the CDW brings up a good point about getting a rental car. Most "premium" credit cards will provide the driver with a "Collision Damage Waiver" that covers any accidents that can occur during the rental period. This said, certain parts of the world, like Northern Ireland, require a personalized document addressed to the rental company that specifically states full CDW coverage. Good to know when you want to tour ALL of Ireland as we did.
While we're talking about insurance, it's always a good idea to check the car inside out when picking it up. Take a few pictures in case you need to justify dings and dents that were already there. Get the clerk to write down any additional damage or missing parts, such as the retractable luggage cover that some previous renter lost en route.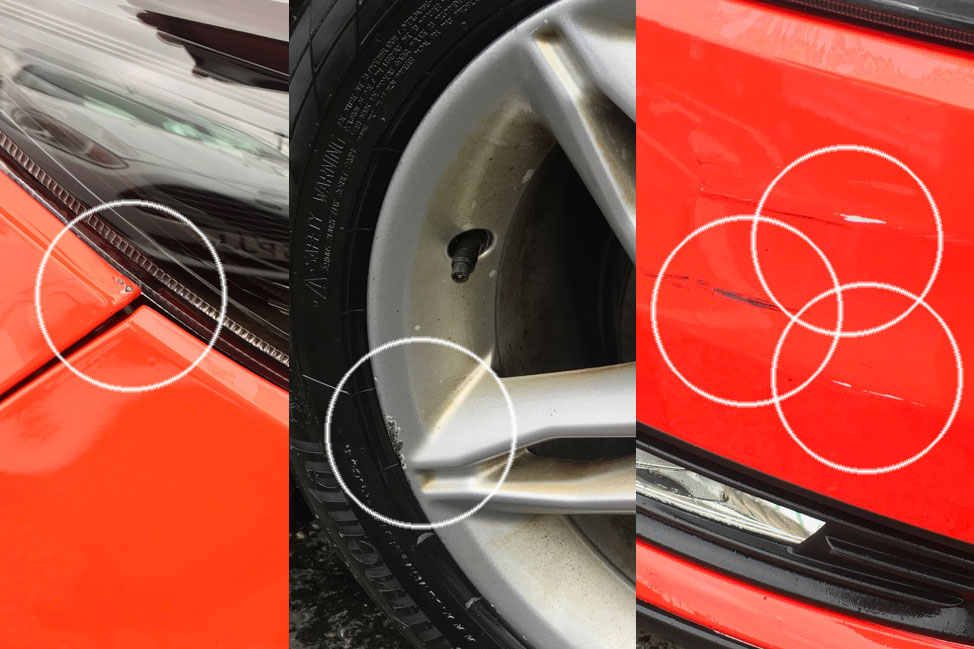 Other Drivers, Parking, and Finding your Car
In many cases, the problem isn't you. Take driving in Italy, for example. Italian "Ferrari trained" drivers are aggressive at the wheel. Their goal is to get to destination — pronto! You might think, let them pass, I'm not in a hurry. But with this kind of attitude, you're not likely to even merge onto the expressway. Going with the flow is the most effective way to drive there.
Driving in Italy, we've learned that "When in Rome, do as the Romans".
Parking in Sicily? Be prepared to wait it out once you're done shopping, there may just be two rows of parked cars, every which way, thus preventing your departure. Parking anywhere in Europe for that matter may be a problem. Our solution to this, park just outside of town, close to a bus, metro or subway station, lock the car, hide all valuables and enjoy your day in town.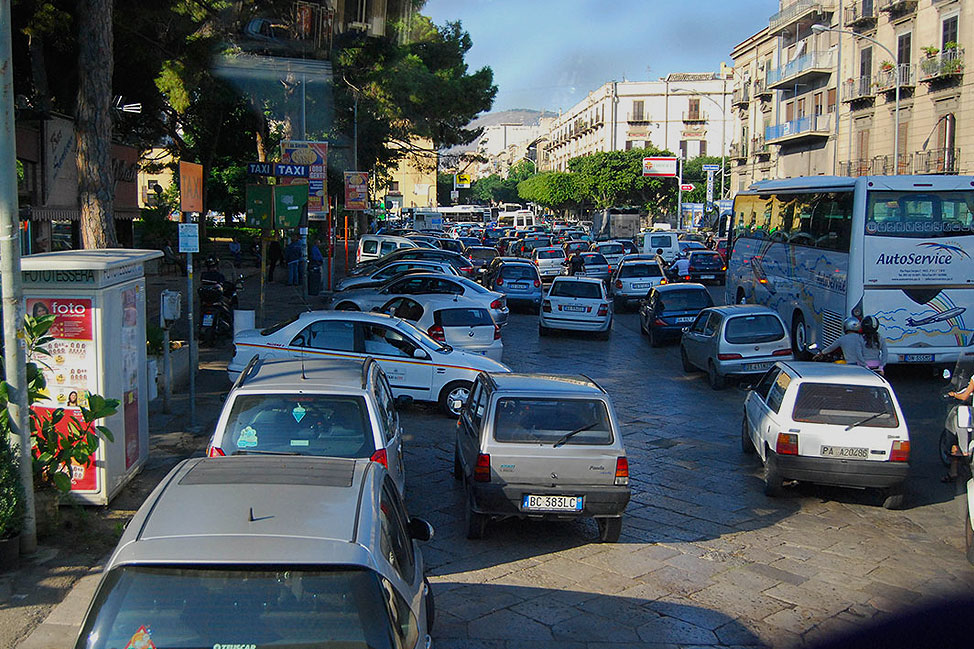 Remembering where you parked your car at home is hard enough. Figuring out which generic dark grey rental car is yours in a new place you've never parked before is even more daunting.
A quick pic with your phone is a great way to pinpoint something familiar, be it a tree, a fountain, or the actual sign that says C3-Level 2. If you've really misplaced the car, the emergency button on your key fob always does the trick. As you wander about senselessly, press the button repeatedly. Once in range, your vehicle will light up like a Christmas tree!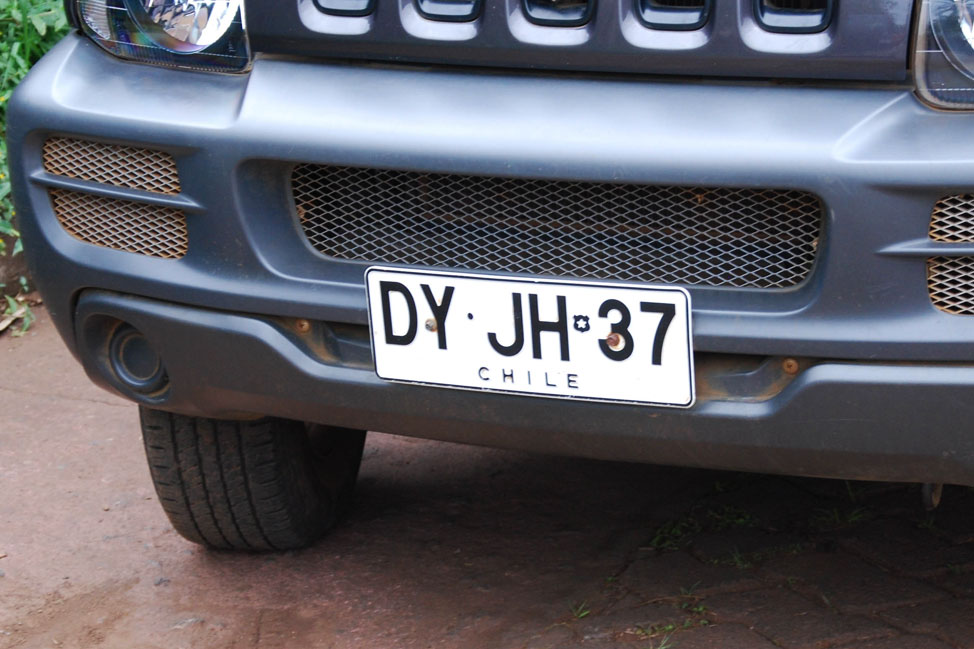 Tips for Driving Your Own Vehicle Through Latin America
We overlanded through 13 countries in South and Central America in our Jeep Wrangler in 2014. Driving our own vehicle through Latin America came with its fair share of lessons:
Absolutely, positively and without question: Do not drive at night. Dusk means it's time to park the car.
In South America, if the car in front of you put its turn signal on – it usually indicates they want you to pass them, they're not turning anytime soon…
Obey all traffic laws. Remember, you're not at home, you may not even speak the local language. Watch your speed, use your flashers, conform to all posted signage and don't drink & drive.
If you get stopped, don't give into bribes. If you're fined, make sure you have an official document. If in doubt, ask to be escorted to the station. By giving in to bribes, you set precedent for the next gringo to pay out…
Do bring/install a second license plate in front of your vehicle – Many foreign countries require a second plate on the front.
Make sure you have the car title with you at all times, extra photocopies of all documents are a big plus to speed up border crossings.
Know that your own vehicle may not be eligible for fire/theft/vandalism in most if not all-foreign countries. You can get liability coverage at border crossings, but that's it.
Whenever you are not in the car, put away all valuables and lock all doors. This is especially true when filling up at gas stations. Even if you're right next to the car.
Make sure your gas tank is always at least half-full. The next station may be 100 to 200 miles out or as we found out, some 350 miles away through parts of Patagonia.
If you plan on driving in remote areas, tell someone where you're headed and when you plan on arriving. Check-in once you've reached your destination. A SPOT GPS tracker is a great device to have on these kinds of road trips.
Speed bumps; when driving through Mexico and Central America for example, watch out for túmulos (speed bumps), especially the triangular-shaped ones which you more or less "hit" when coming up to them too fast or are distracted.
Carry a set of emergency triangles, a security vest and a "white sheet", etc. Yes, some South American countries like Argentina require a white sheet in case you die on the road — for real!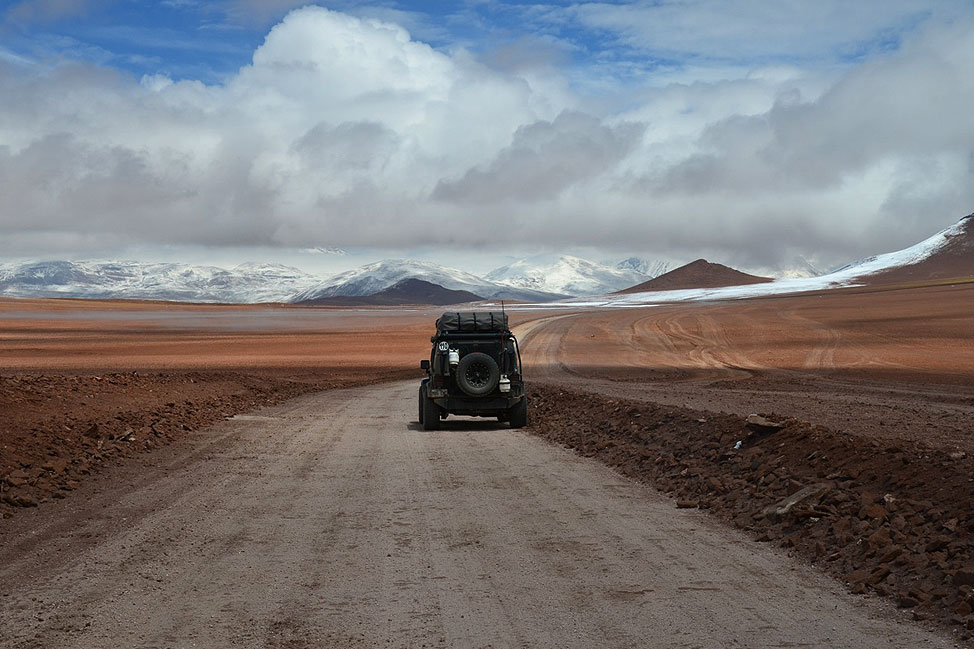 To Drive or Not to Drive — that is the question.
If this is your first time driving abroad and you feel confident, get going! On the other hand, if the prospect of driving adds stress to your planning, consider the bus or even the train. That's what we did in South East Asia, relaxing on an overnight train from Bangkok to Chiang Mai, travelling stress free.
The important part of driving abroad is understanding your limits, staying safe, and enjoying your trip. Remember that stressing over a rented car in a foreign country shouldn't be part of anyone's vacation.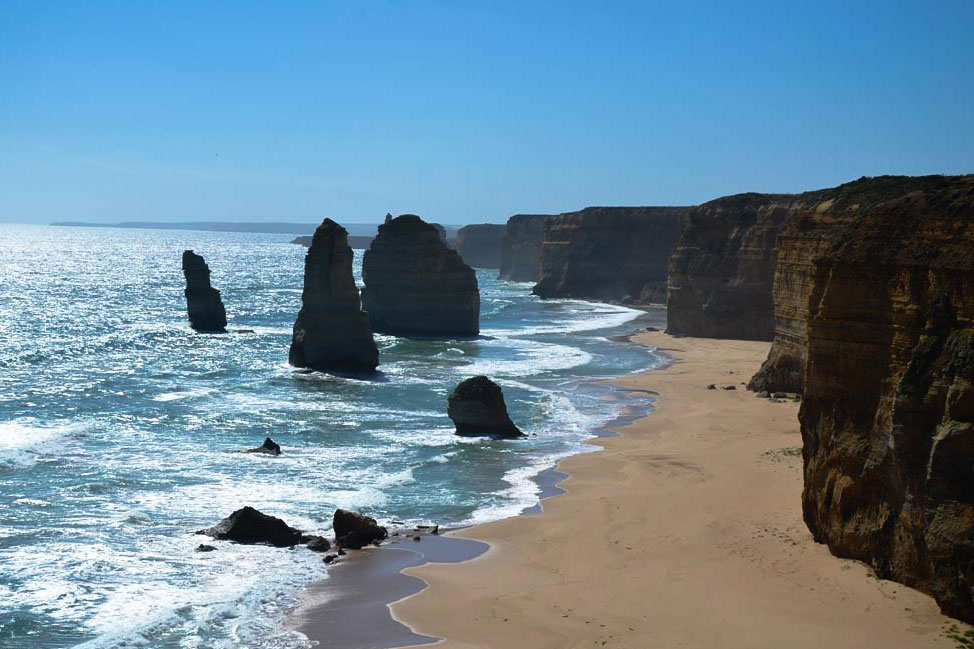 author bio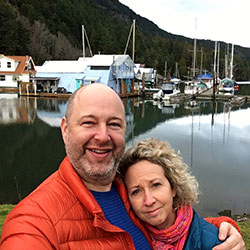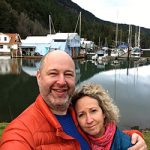 We're Phil & Nathalie, a married Canadian couple that quit the 9-5 back in 2013. Now digital nomads and savvy budget travellers, we occasionally splurge when and where it counts the most. Our travel blog stories offer useful information, money-saving tips sprinkled with wanderlust about travel destinations for couples. You can find us on Facebook and Marquestra.com.