Canada is one of the best countries in the world, without doubt. If we make the choice to set roots back in our homeland, there are 3 definite places where we could live happily: Vancouver Island, Newfoundland, or the Kootenays.
Right in the heart of interior British Columbia lies the Kootenay Rocky Mountain region (or "the Koots").  The Koots are rich in abundant wildlife, rivers (including the majestic Columbia River), lakes, beaches, four National Parks, waterfalls, and mountains.
Popular activities here include kayaking/canoeing, camping, hiking, skiing holidays, cycling, fishing, golfing and of course, relaxing.
We were fortunate to be to able to find a house sitting opportunity for 2 months just outside of Nakusp.  No cell phone, no tv, just the beautiful scenery and the freshest air we've ever breathed. It was pure serenity for us.
Enjoy!
The skies over Upper Arrow Lake
Kayaking on glass – Upper Arrow Lake.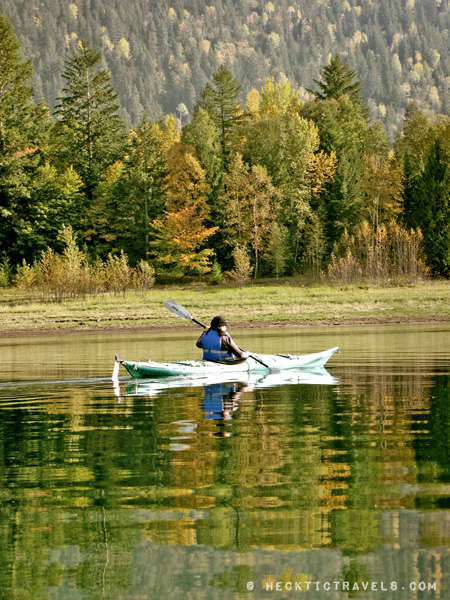 A vineyard overlooks the Columbia River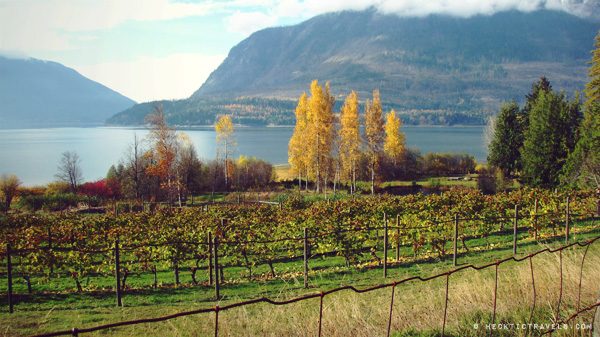 Wilson Falls, an off-the-tourist-path treat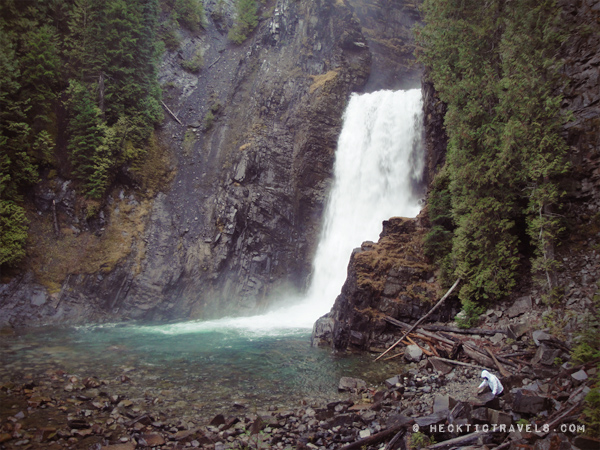 A frozen waterfall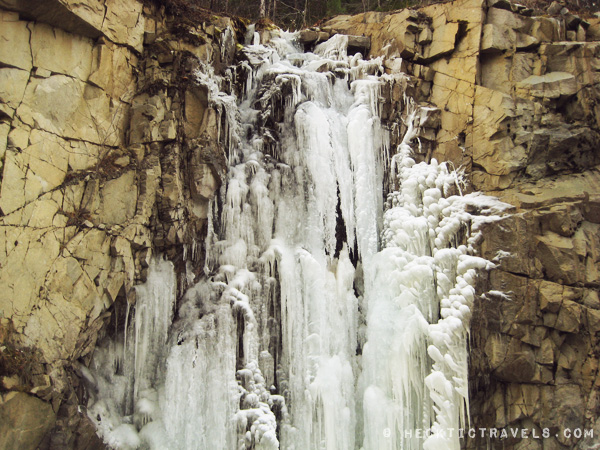 A young Bald Eagle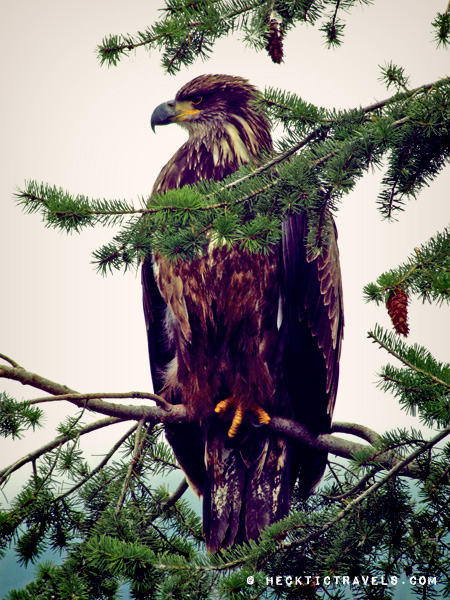 Sunset over the Kokanee Glacier.  Oh, and did we mention this region is the home of the Kokanee Brewery?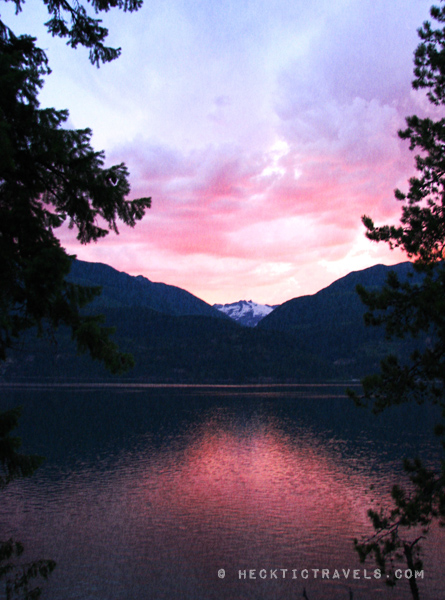 Downtown Nelson, BC (photo by: flickr user trailofdead).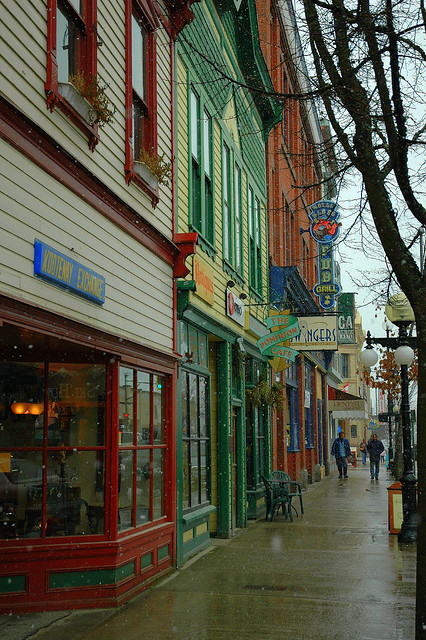 Nelson is approximately 8 hours from Vancouver, 7 hours from Calgary and is one of the coolest cities.  The city is chalk full of restaurants, pubs and artisans.   Carlo Alcos of vagabonderz dot com gives you 19 steps to get stuck here.
Other towns worth exploring in the Koots include Nakusp, Kaslo, and Creston.  More information on the region can be found here.