On our return visit to Ephesus, we came prepared.
We stocked up on crackers and extra water, not to appease the gods and goddesses that were worshipped there centuries ago, but as nourishment for the current keepers.
Their numbers are staggering. They sit atop marble relics as if on guard, perched to protect the ancient city from whatever evil may befall it.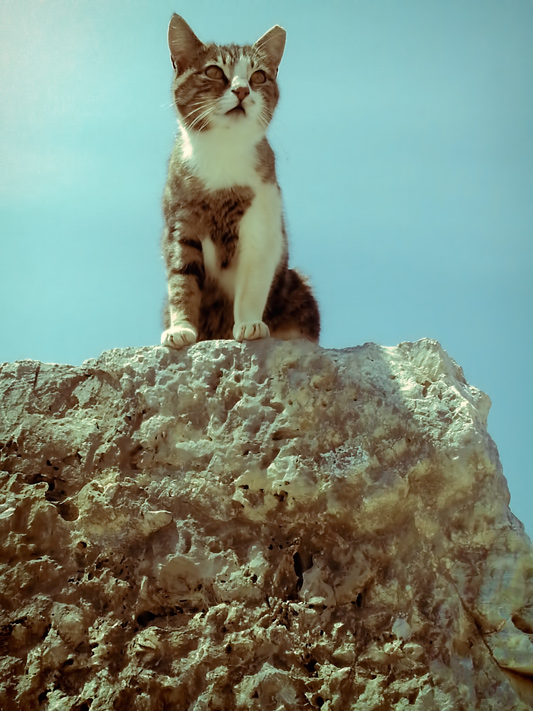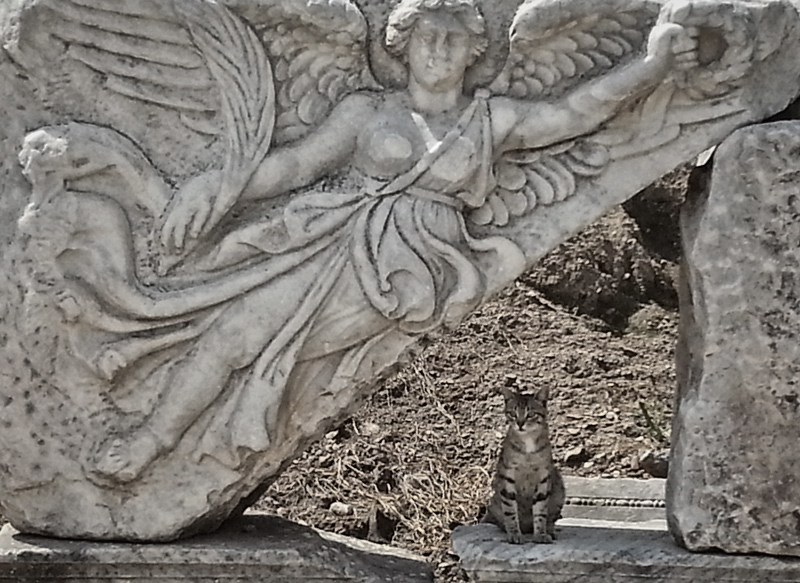 They look out for each other. When I left a pile of crushed crackers for one, instead of devouring it immediately, he hovered and lifted his head to meow loudly. Within seconds others arrived seemingly out of nowhere, leaving the caller to enjoy his treat, and looking up at me with eyes wide, begging for sustenance of their own. Of course I obliged, and found shallow divots in the marble to leave pools of water as well.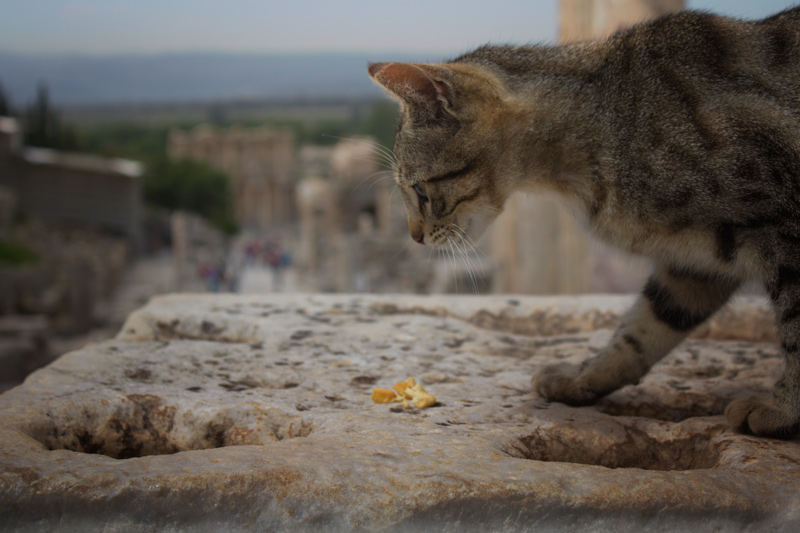 And then we were onto the next section of Ephesus, and the next set of furry custodians.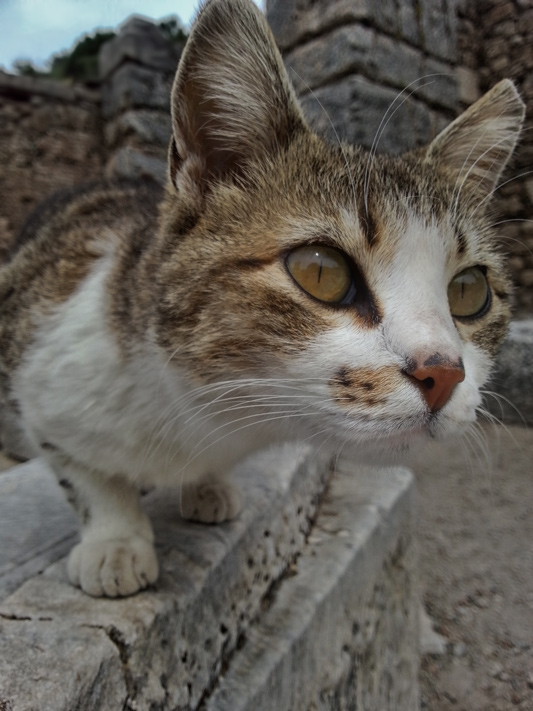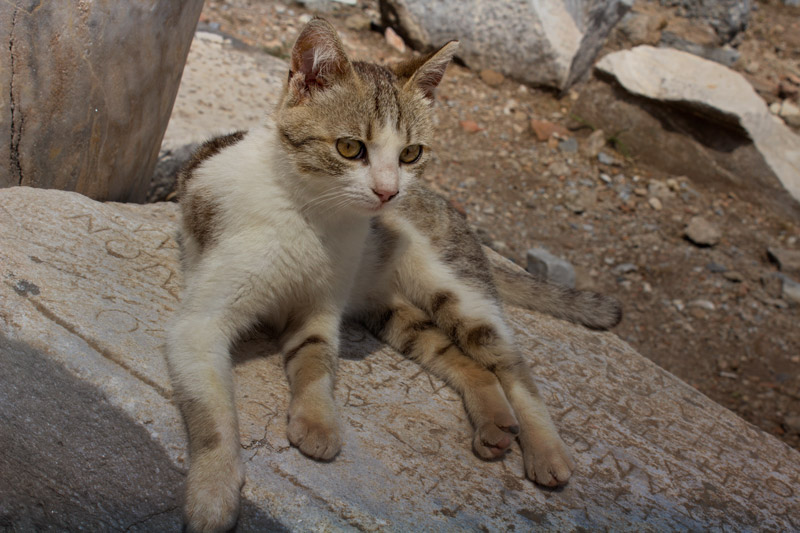 So maybe most of them didn't look like fierce protectors, but instead lazy sunbathers, enjoying the cool marble stones while the hot sun beat down. They also didn't mind all the love showered on them by myself and other tourists.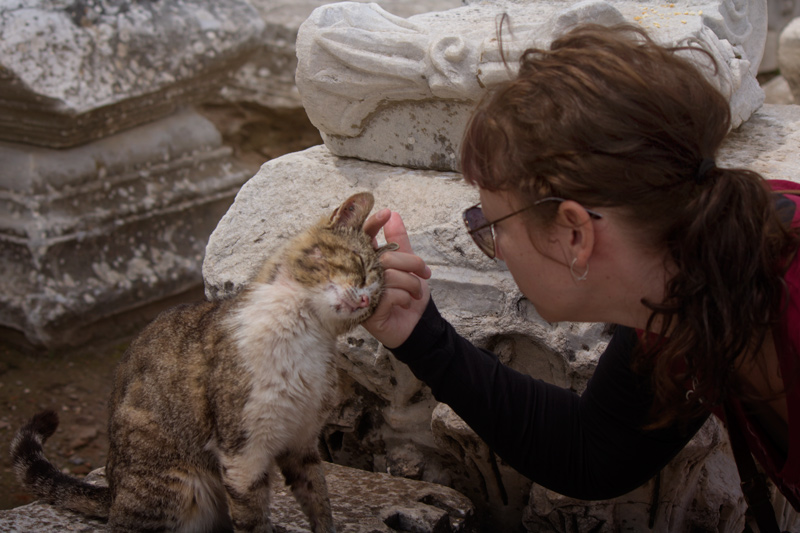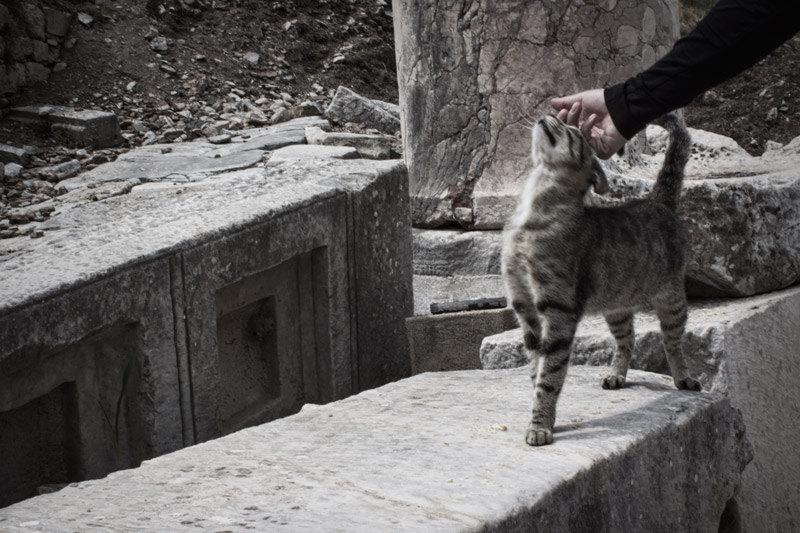 I think that this, our second visit to Ephesus, should probably be named our last. Another return would surely see me become the crazy cat lady who would adopt them all and live in a shanty nearby to keep them loved and safe.
It's not my most terrible idea – there are worse things to be.