The Loss of a Giant: Our Most Difficult House-Sitting Experience
It is so quiet here now.
My heart breaks a little every time we come up to the front gate. We used to be met with a cacophony of barking – even before we would be seen by the dogs we are taking care of, they would sense the near presence and begin their greeting.
And the low, baritone bellow of Juno would be the most distinguished of them all.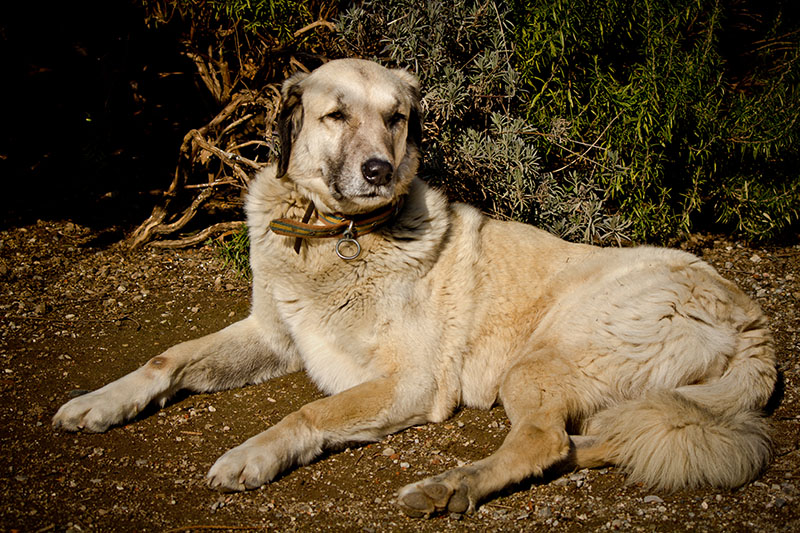 It is so quiet now because we lost sweet Juno, the gentle giant of the family.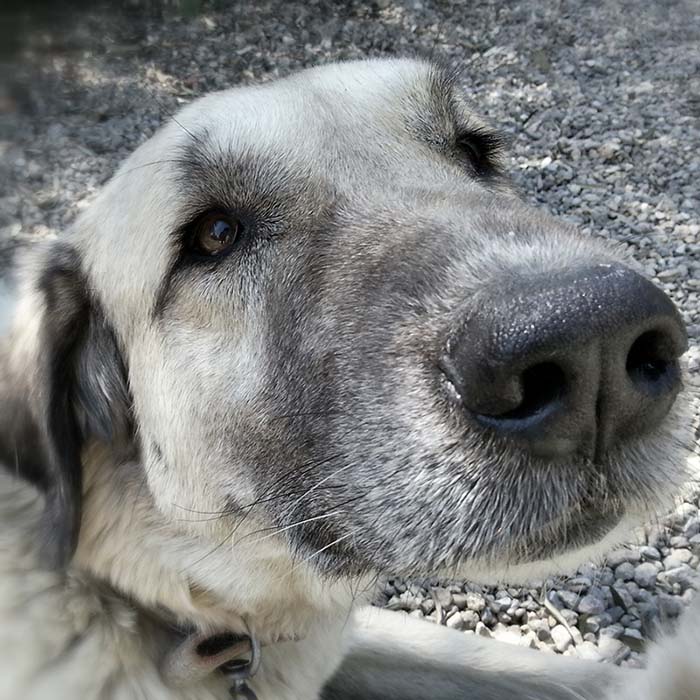 Upon our arrival from Ephesus, with my Mom and Aunt in our company, we found Juno barely conscious. Attached to her chain in the usual spot, her front legs were splayed in front of her at an odd angle with her head resting between them. Beside her, the expelled remains of her breakfast. I knelt immediately and began rubbing her head, talking to her, willing her to rise. Pete ran into the house to find the number for the vet.
She was breathing but with deep heaves, and was entirely unresponsive. We were sure then that she was near her end, but after about ten minutes of coaxing and soothing, she suddenly became alert. She lifted her head and even rose to walk a little to our complete astonishment.
Soon the vet arrived, as did our friends who took care of the dogs while we were gone. We were assured that Juno had been completely fine that morning, and thus her decline had only come in the last few hours. The vet, believing it to be only a virus, gave her some medication and left.
That evening Juno was restless, as much as her taxed energy would allow her to be. She tried drinking water but would expel it only moments later, and she never touched the boiled chicken I prepared for her fragile stomach. She settled into her pen, and we left the door unlocked such that she could move to find comfort if she wanted to. And even though she appeared more comfortable, we went to bed nervous and concerned, hoping that the medicine would take hold overnight and improve her condition.
My Aunt June poked her head into our room at 6 am to wake us. We rushed outside to find Juno laying on the pebbled backyard against a fence. Around her we could see several puddles of blood, it had clearly been coming out of both ends throughout the night in astonishing amounts.
We struggled between wanting to let her rest entirely, and yet be at her side and soothing – every time we got close, her tail would wag lightly and she'd strain to lift her head. We covered her back end with a towel such that the flies wouldn't bother her given the amount of blood that soaked her fur. She'd get up to move again and we'd follow her with the towel, replacing it and stroking her head when she would settle.
The vet, sidelined by another needy animal in town, arrived a few hours later. One look at Juno and he immediately began to set up for an IV – Juno had settled near a tree and he affixed the clear bottle to it. My Aunt, a nurse, moved in beside him to help.
He struggled to find a suitable vein. By that time, our friend Mustafa had arrived and was translating. June looked up at him and asked a question that none of the rest of us had the strength to: "Can you ask the vet if there is much hope?"
Mustafa relayed the message to the vet, and his response back to us. "There is very little hope. Her blood pressure is too low." My Aunt told me later that she believed Juno must have suffered an organ rupture.
Emails had been flying back and forth between us and the home owner since the previous evening. The time had come to make a difficult decision. As I had expected, via a tearful conversation on both sides, none of us wanted to see Juno suffer.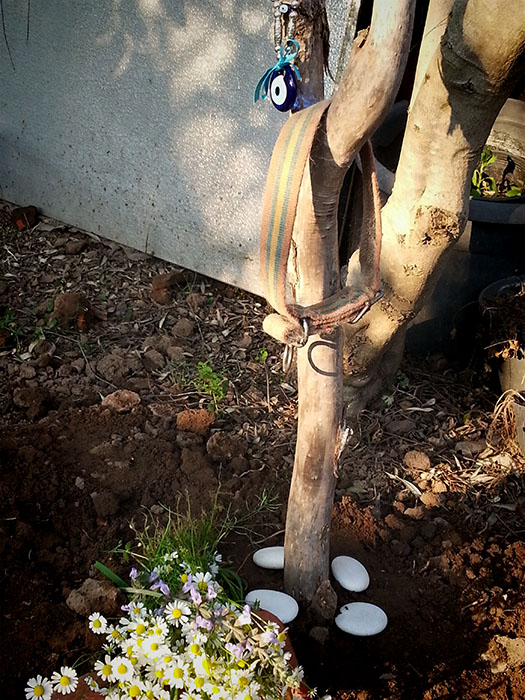 It is so quiet here now.
As with parents and their children, we are not supposed to choose favourites. But Juno was ours. Being part Kengal, she was a large and intimidating dog on first appearance, but all soft and lovely on the inside. She acted as a gentle mother to the others – Juno had an intense bond with the devilish Zak and of course with her sister Josie. The sisters both had a way of leaning firmly against us so that we couldn't move forward, insisting on being bathed in love. Juno would throw her head up against our stomachs as well, looking for her chin to be scratched and kisses to be placed on the bridge of her nose.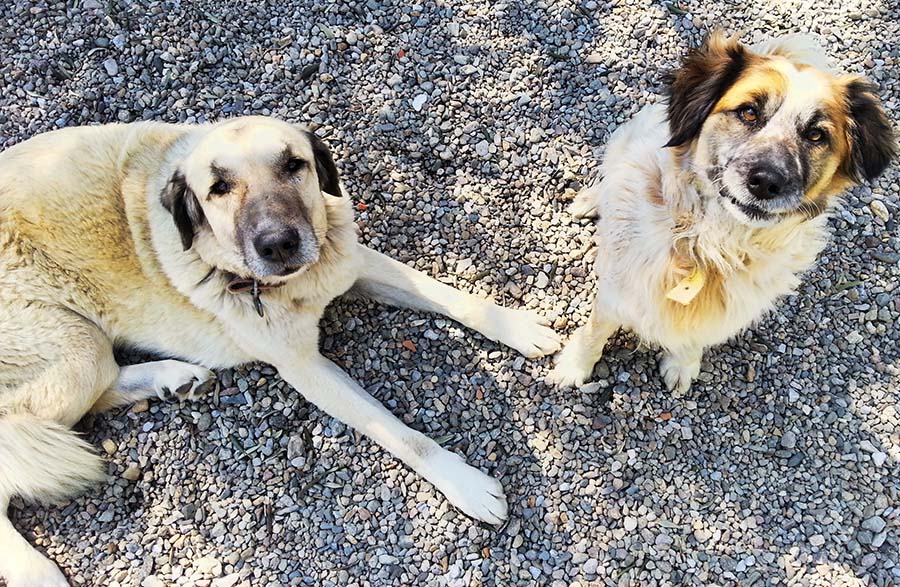 As animal lovers who have grown up with pets all our lives, facing such loss is inevitable. We've both had to deal with it a few times before, and while Juno was not our dog, that did not make it any easier to lose her. In fact, it was arguably harder.
My thoughts were constantly with her owners, many miles away, who undoubtedly felt helpless to be losing a pet and not get to say goodbye. As a house-sitter, I wanted to be sure to do everything possible for them and their beloved pet.
And in Juno's final hours, all I could do was what I would with my own – make every effort to ensure she was comfortable and loved.
This was, beyond question, the hardest of all our house-sitting experiences.
It is so quiet here now.