Words by Dalene Heck / Photography by Pete Heck
As we paddled to shore on day six, new shades broke onto the palatte of blues, greens and greys we had become accustomed to seeing. On an open field just overhead from the beach, dull auburn and copper streaked across the land.
It wasn't random patches of a rare arctic plant but a mammoth and disastrous mess of rotting metal – the sort of mess that can only be made by the careless hand of man.
We were seeing the remains of the Ikateq Airbase, code name "Bluie East Two", built by the US in 1942. Erected as a weather station and base for flying anti-submarine patrols over the north Atlantic, its usefulness waned after WWII, and was abandoned in 1947.
They left everything behind. Dozens of vehicles, a crumpled air hanger, and over 20,000 oil barrels. As we traipsed through the wreckage I kicked at broken plates, circuit boards, countless chunks of treated wood being absorbed into the earth below with foliage creeping over.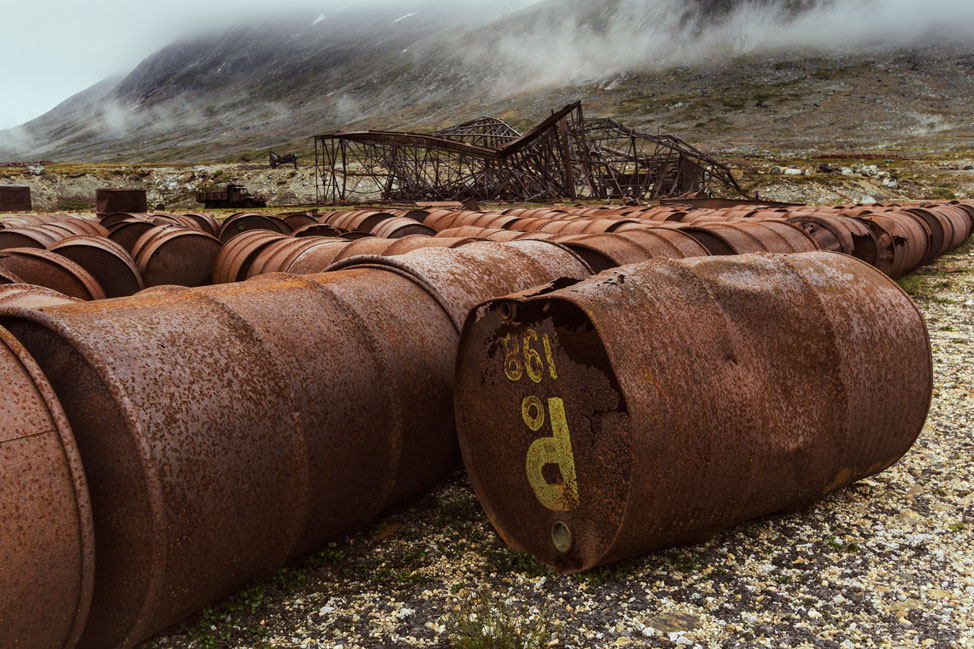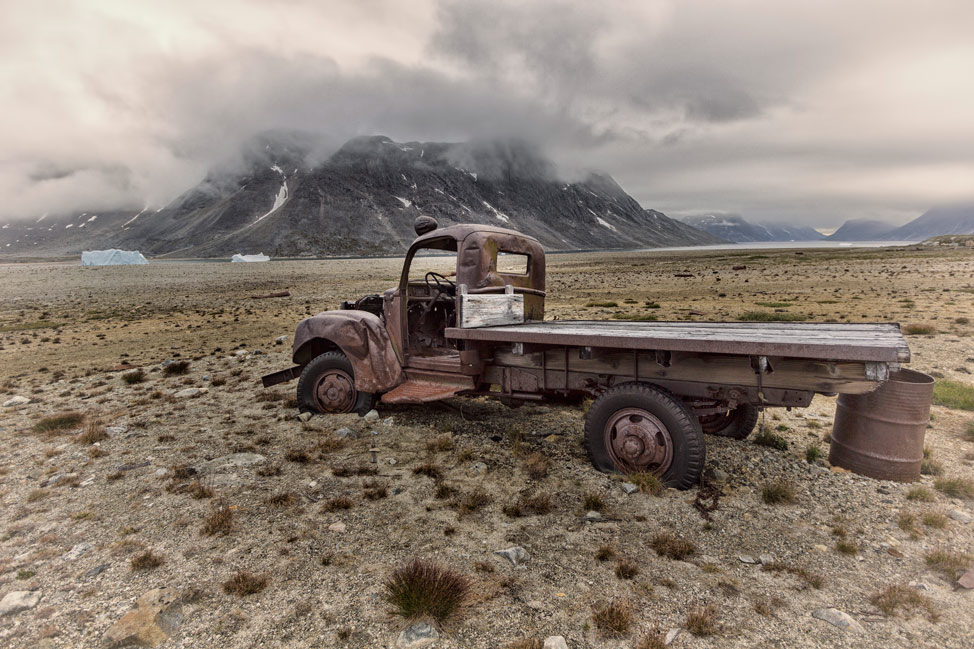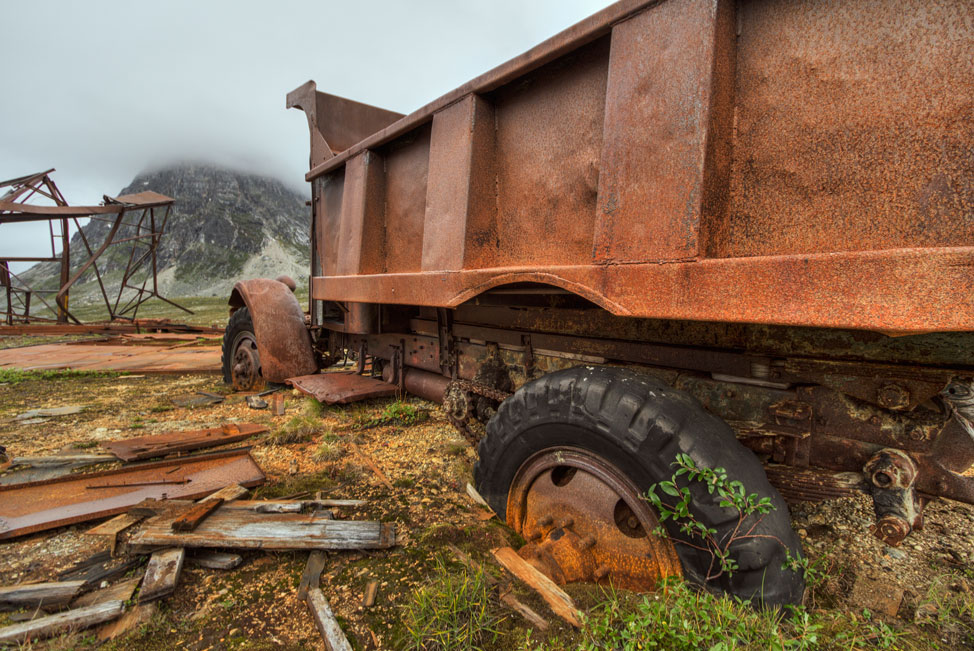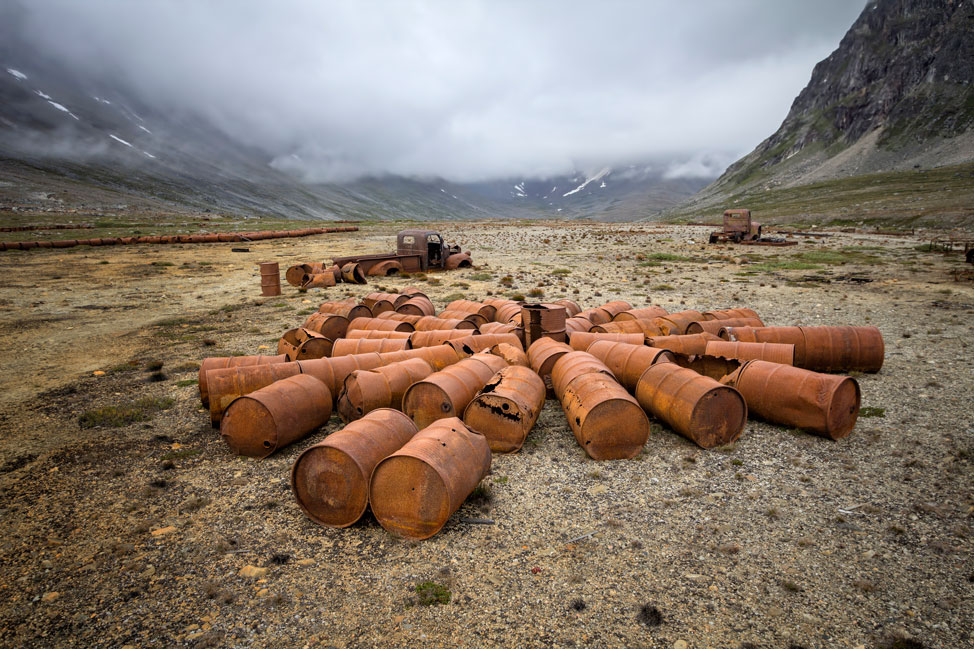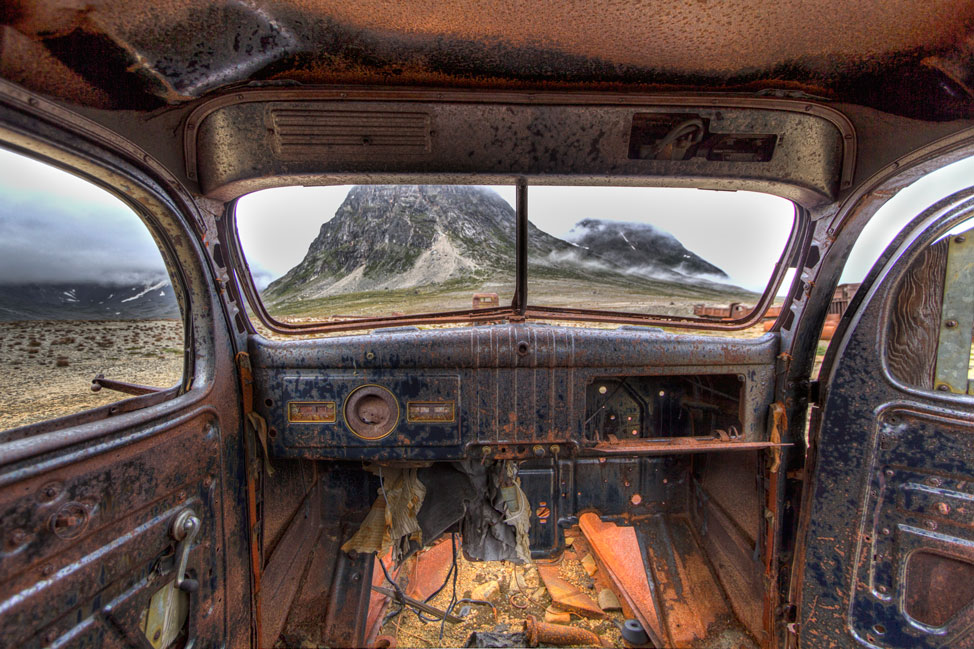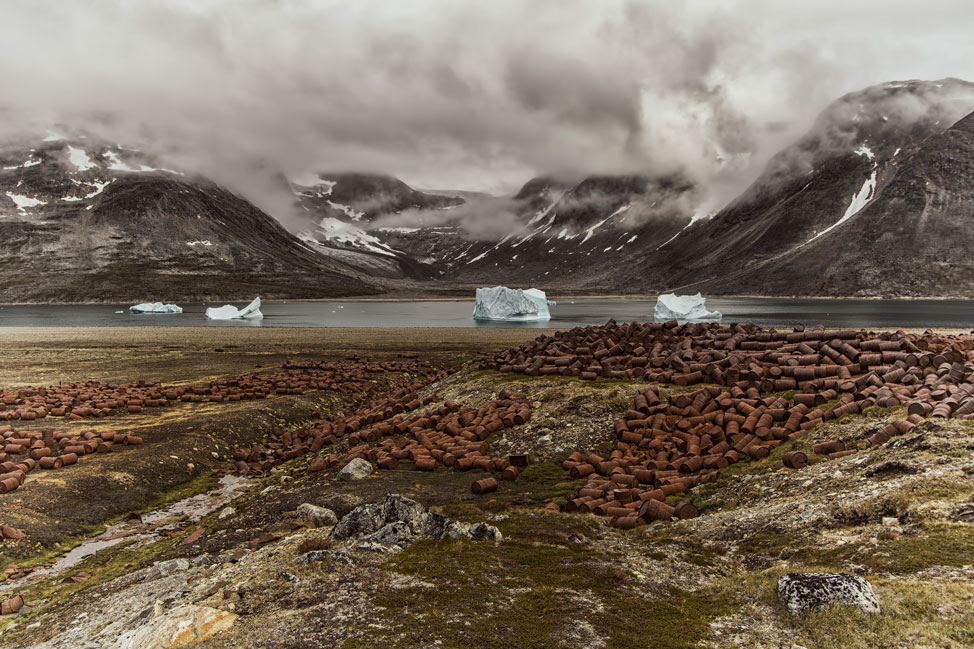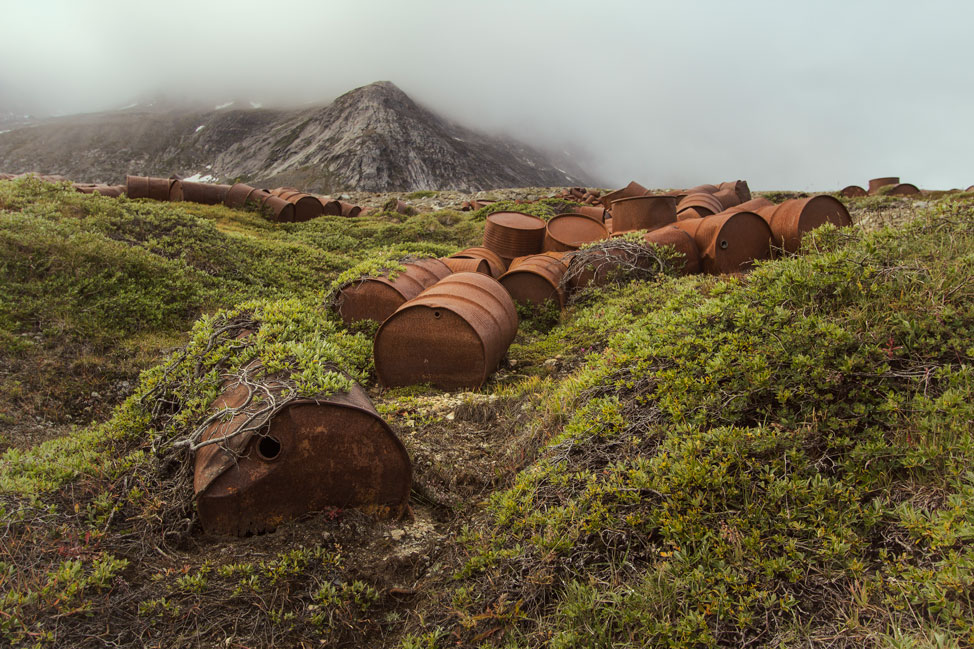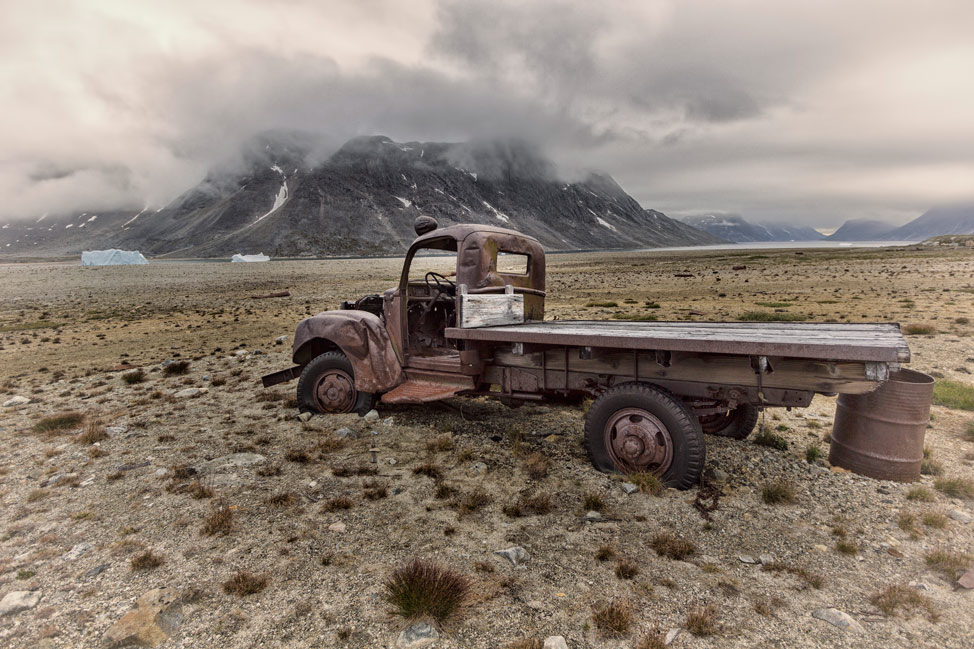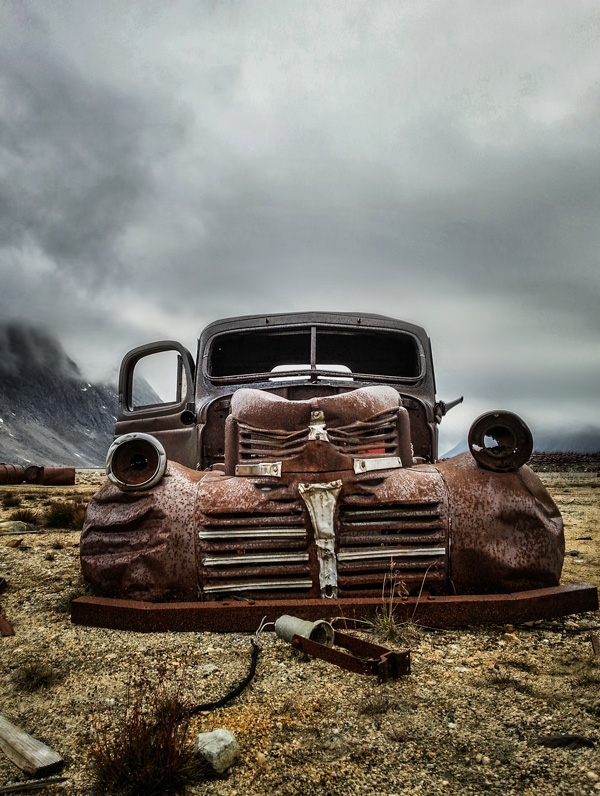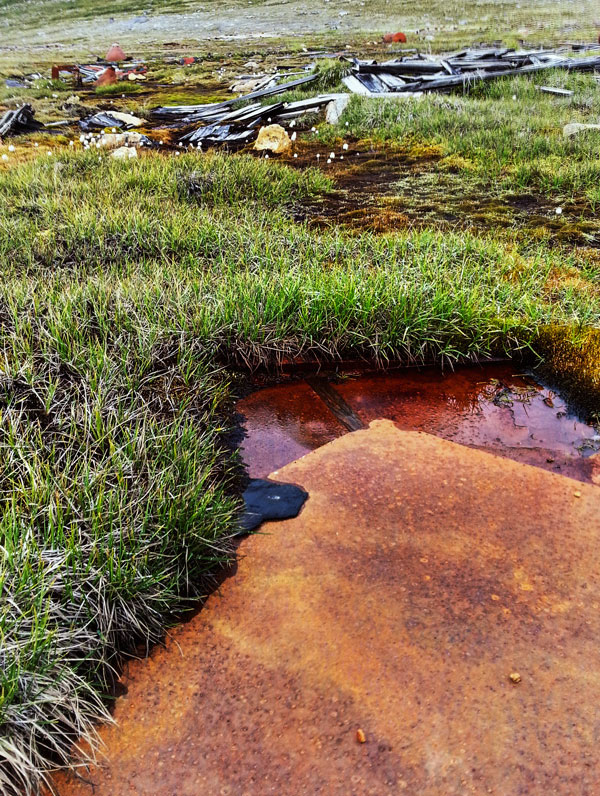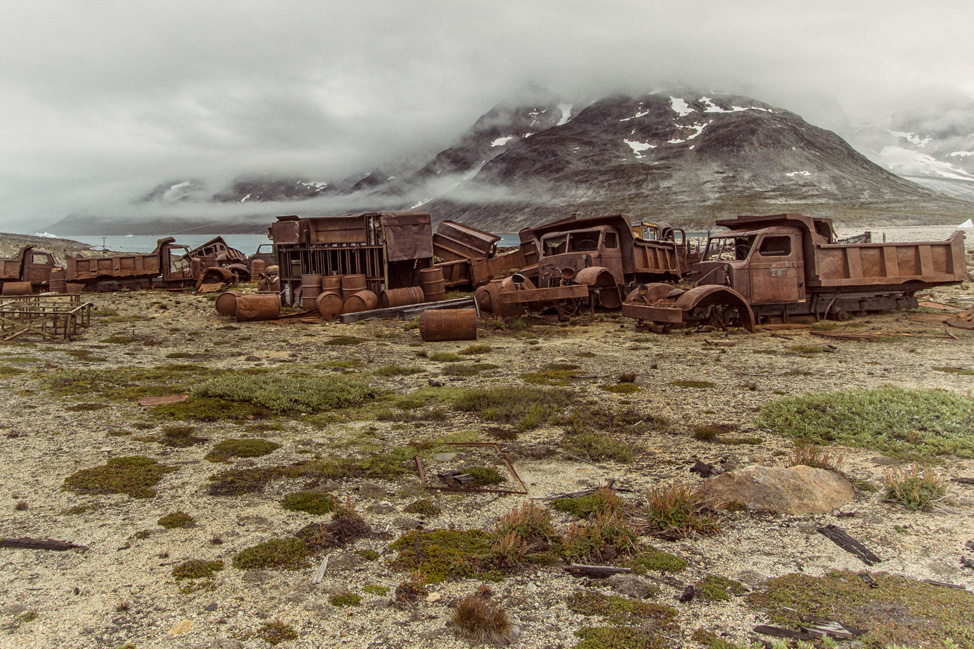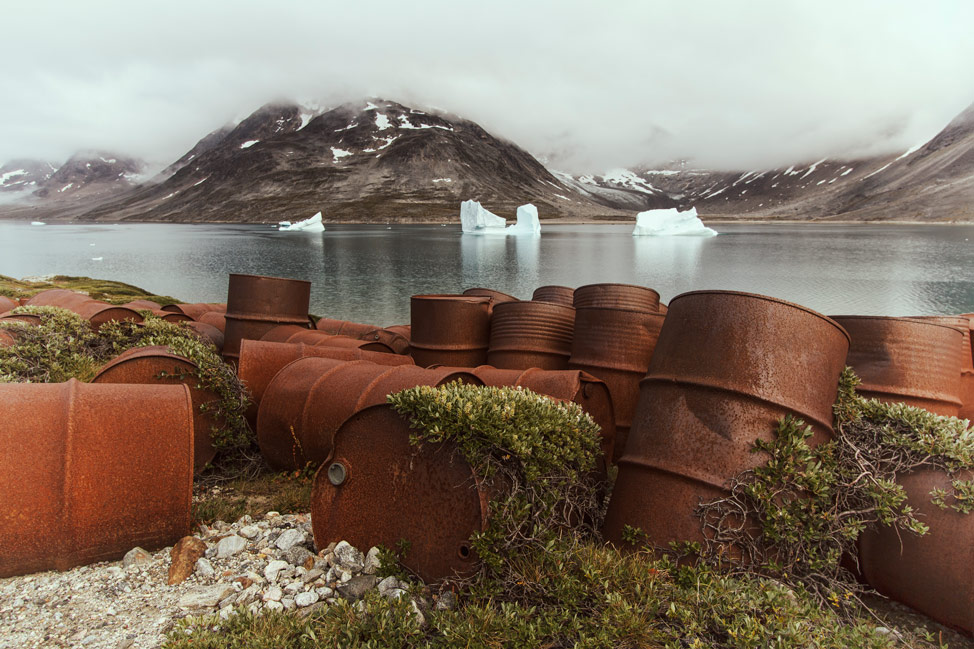 The sad reality is that this isn't the only site. A nuclear powered cold war site, abandoned in 1966, now sits crushed under arctic snow just 800 kms shy of the north pole. And although the Thule Air Base is still being used by US and Danish forces, elevated radiation levels in a nearby fjord (thanks to a 1968 crash of a B-52 that was carrying four hydrogen bombs) remain ignored. And there are more.
How can such messes still exist? Unless specifically outlined in the same agreements which saw to their construction in the first place, the US position has been that it "reflect[s] a shared burden with our host nation for our contribution for defense of the free world." And, according to a former Denmark minister of environment, "They [US] said if they were to clean up after themselves at Thule, then they would be met by similar demands in the Philippines, Japan, and elsewhere in the world. They didn't want to set that precedent."
It is unknown what the cost would be to clean up these environmental disasters that remain a scourge on the otherwise pristine and stunning Greenland landscape. What the cost will be if they are left unchecked, with contaminants sinking into the ice cap and uncovered land such as Ikateq, is unknown as well.
And by the dire looks of things, there is no rush to find out.
Our journey in Greenland was courtesy of Greenland Tours. All opinions, as always, are our own. For a review of our entire trip with them, please click here.