Into Namibia
Words by Dalene Heck / Photography by Dalene and Pete Heck
I find it kind of embarrassing that in our six years of travel, we've just skirted Africa (ten days in the northern corner of Morocco barely counts). Instead we've dabbled in other continents and explored our own hemisphere, but mostly have just felt snug in the confines of Europe. With new cultures to be reached within hours of each other yet familiarity strung throughout, it's an easy place to feel comfortable yet challenged.But in this, our declared Year Of Adventure, and in what I feel like is a massive upswing in my thirst for travel, I decided that now is the time to wade into Africa. When we knew we had six weeks to spare between hiking the Faroe Islands and an upcoming housesit in New Zealand, I began to subtly persuade Pete by showing images of Namibia's fire orange sand, Zanzibar's stark white beaches, and more. It worked.
Barely. And even the first few days into our trip to Namibia via South Africa, I wasn't entirely sure if he was on the same page. He was exhausted from our recent travels and maybe even questioning if his travel interest had peaked in the Faroes (really, those islands are that amazing).
He was also worried about our business. In anticipation of sketchy internet connections we put off two new clients and loaded our assistant up with everything we could think of (just hoping that she wouldn't hate us and quit in the middle of it). I was determined that for the first time in a very long time – we were going to focus on travel being purely fun again.
But I knew I might have to force him to relax and just enjoy it. (That's the spirit, right?) I laid on my optimism with a thickness like he had never seen before.
You are a tourist by Death Cab for Cutie blared out of our stereo as we loaded up our truck and pulled out of the capital city of Windhoek on a bright Monday.
When there's a burning in your heart
An endless yearning in your heart
Build it bigger than the sun
Let it grow, let it grow
When there's a burning in your heart
Don't be alarmed
Now I just needed Namibia (our 50th country!) to deliver.
But in our declared Year Of Adventure, and in what I feel like is a massive upswing in my thirst for travel, I decided that now is the time to explore Africa.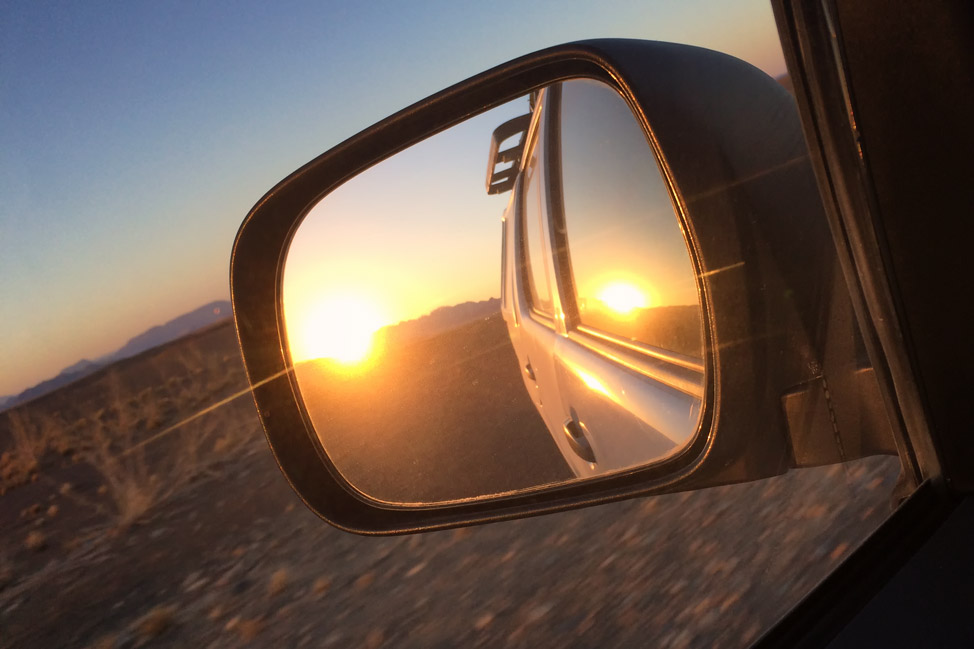 From Windhoek to the coastal city of Swakopmund we cruised on luxurious tarmac, enjoying it while we could, knowing that 85% of roads in the country are unpaved. But as always, in every new country, we were still hesitant and nervous. Pete firmly held the steering wheel with both hands and eased onto the highway, testing the temperament of the traffic. As a complete and total surprise, we would learn over our two weeks in the country that the drivers in Namibia might just be the most courteous we have ever encountered. Once we began to feel that, Pete's fingers were soon drumming the steering wheel in time to the music. After many miles of easy cruising over dry land with the odd tree or bush fracturing the view of pale grass surrounding us, we were surprised over a small rise in the road by six or eight baboons on either edge. Pete braked on the busy highway but I urged him not to slow too much, knowing that baboons can be mean as hell if given the opportunity.
We passed them quickly, but not before noticing the two babies in the group, and I tilted the rearview mirror to watch them fade away. I was then bouncing in my seat, arms waving.
"YAY! WE SAW BABOONS! WE'RE IN AFRICA!"
Pete was all smiles and I knew then that myself and Africa would win.
After many miles of easy cruising, we were surprised over a small rise in the road by six or eight small baboons on either edge.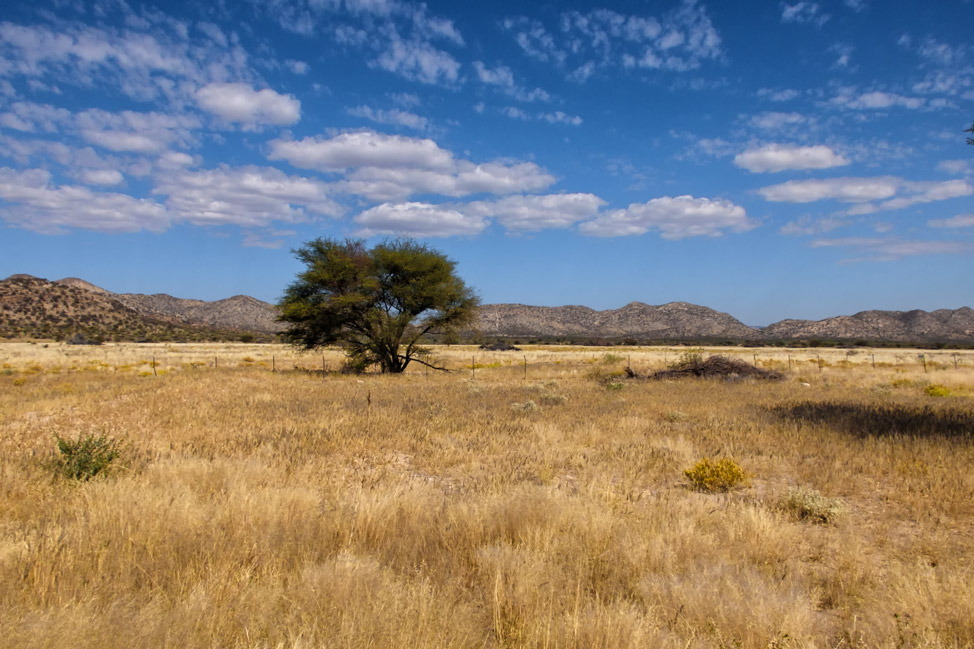 Namibia did its part. While some would balk at the long driving days in between attractions, Pete was happiest behind the wheel, humming to the music, absorbing the changing scenery as it rolled by, and stopping whenever the urge to capture a scene overcame him. It was easier to travel in than expected but also more costly. I insisted that the latter didn't matter.
I would not stop until Pete succumbed to travel happiness with my frantic enthusiasm, but in all honesty, it didn't take long for him to be as swept up as I was. The baboons helped, as would the random giraffes, the meerkats, the wild Oryx who were as delicious as they were winsome, the Skeleton Coast sunsets, and the overwhelming warmth of the citizens.
It was all new and different and stimulating. And in a way, I'm glad we saved Africa until now.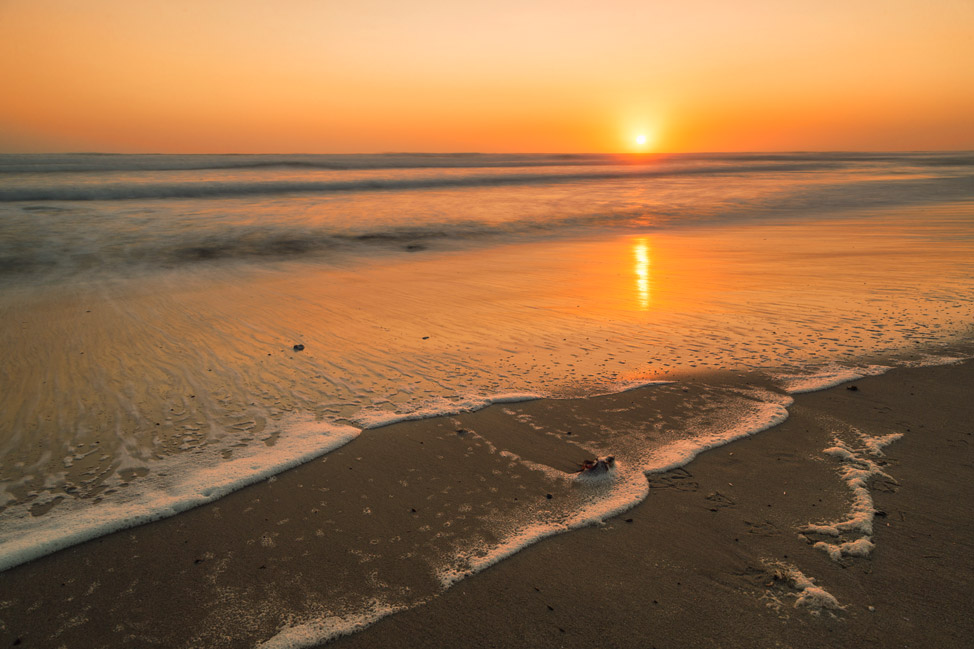 how to do it
Many people choose to rent a camper for driving in Namibia, but instead we rented a 4X4 truck and stayed in hotels and guesthouses along the way. Given that most of any journey in Namibia is not on tarmac and you can go hours without seeing another soul, choice of vehicle and service provider needs to be carefully considered.
Asco Car Hire
in Windhoek gave us a small discount on a rental for the trip, but regardless of that we were thrilled to employ their services. Their operations and staff were top notch – we felt their sincere concern for our safety and well-being on the road, and the vehicle was in excellent condition.