Words by Dalene Heck / Photography Pete Heck
I had seen pictures of it before, and never really understood the point. I couldn't see how a field of organized concrete slabs could in any way stand in worthy memorial of the millions of murdered Jews in Europe.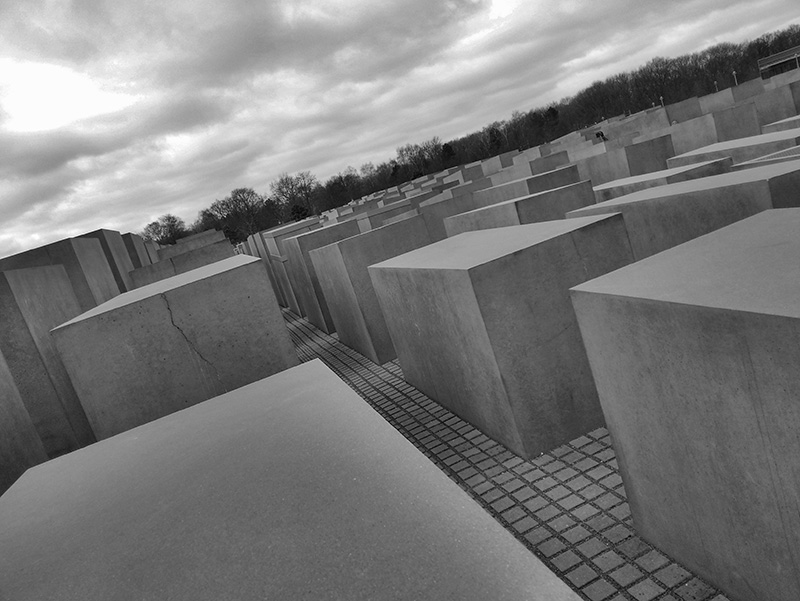 Pete and I took separate paths and wound our way through the dense plot. I wandered slowly around the slabs, taking no specific route, stopping to snap photos and savour quiet moments when possible. Most often, I was trying to dodge the field of view of other cameras and the two little boys who ran between the columns, joyously giggling.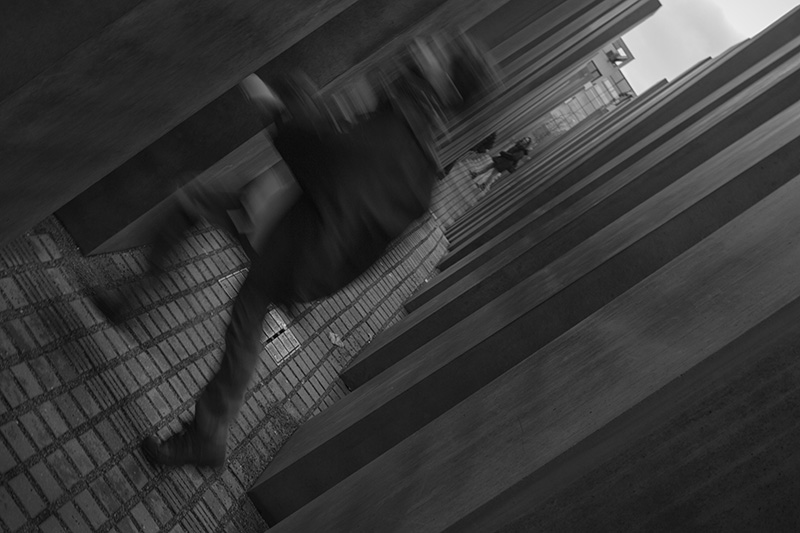 "According to Eisenman's project text, the stelae are designed to produce an uneasy, confusing atmosphere, and the whole sculpture aims to represent a supposedly ordered system that has lost touch with human reason." (Source)
It was disorienting. The landscape of uneven floors and tilted slabs made me stumble at times, unaware of what my feet were doing when I also didn't know where to focus my sight. Most distracting was the way the veiled sun lit all rows towards the ends – appearing as a bright ray of hope to an outside world. It made me think of the cruelty of hope in the sight of a doomed fate, the Jews having been stripped of the simple freedom to walk towards the light as I did on that day.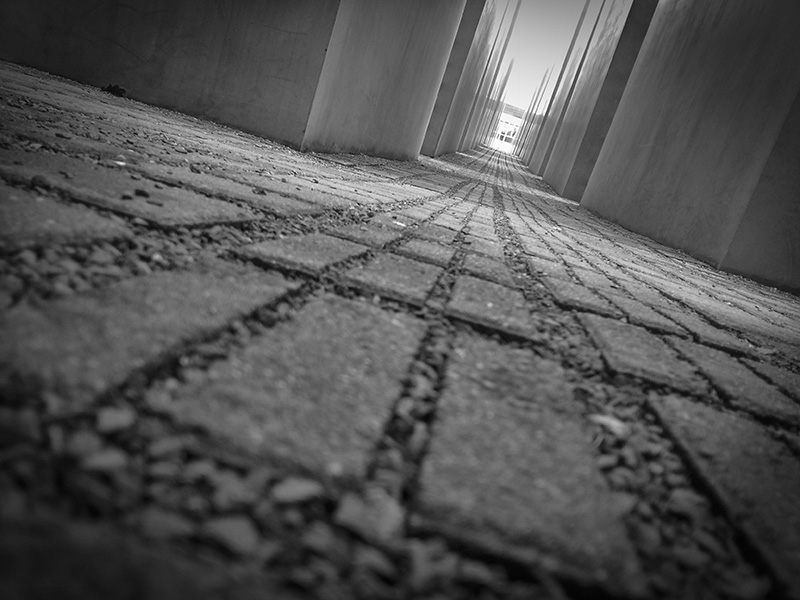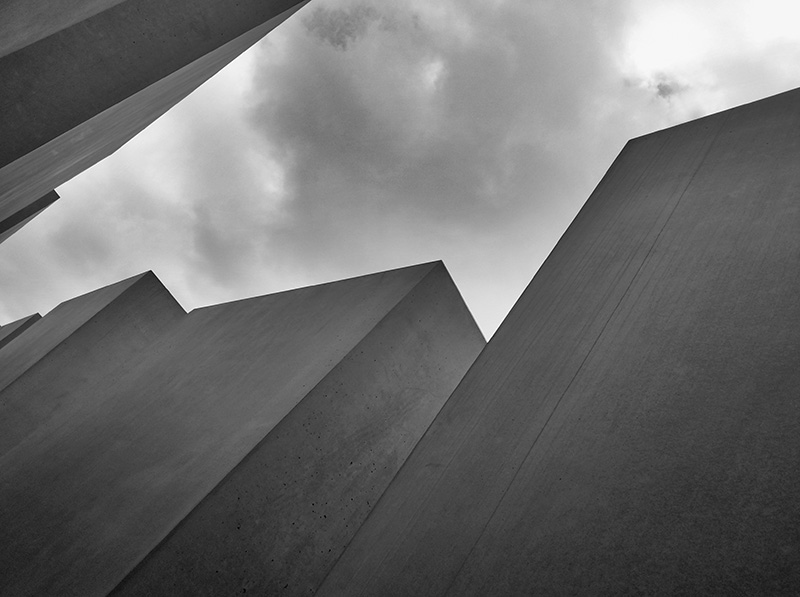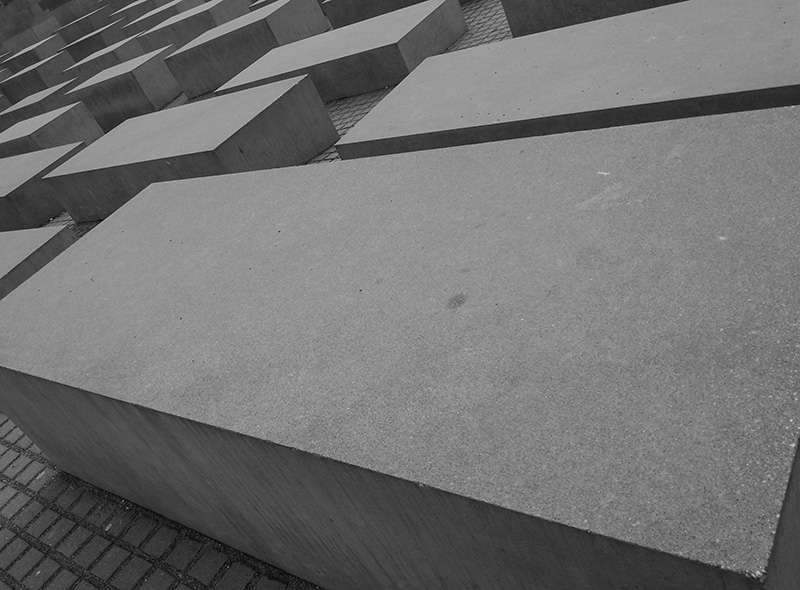 Tears were at their brim. I was shocked by my own raw emotions from having walked through a seemingly unimpressionable maze. In reality, nothing ever can or will adequately represent such devastation, especially to those of us who are so removed from that past, but this left a sincere mark. For that, I was glad.