Words by Dalene Heck / Photography by Pete Heck
Detroit is not on everyone's travel to-do list, and we get that. It's hard to ignore what the city has been through, and bad news is always the toughest to shake.
There are scars that still linger from the Motor City's dramatic collapse. Some neighbourhoods we drove through were completely devastated. There were rows of abandoned houses, some torched black, and lengths of streets without the power to light them.
Detroit went from arguably claiming the title of "richest city in the world" to declaring bankruptcy decades later. History proves that power can be patterned – an impressive rise is followed by a peak and fall, then a hopeful bounce back to life. Most don't realize yet where Detroit currently plots on that cycle.
A few days before our visit, a judge approved their plan to exit bankruptcy, an important step in healing the broken city. The crime rates in the downtown are lower than the average for the country. New businesses are popping up regularly, and the self-proclaimed "Detroit Do-er" spirit is alive and well in all the locals we spoke to.
Without question, Michigan's largest city has begun its upswing.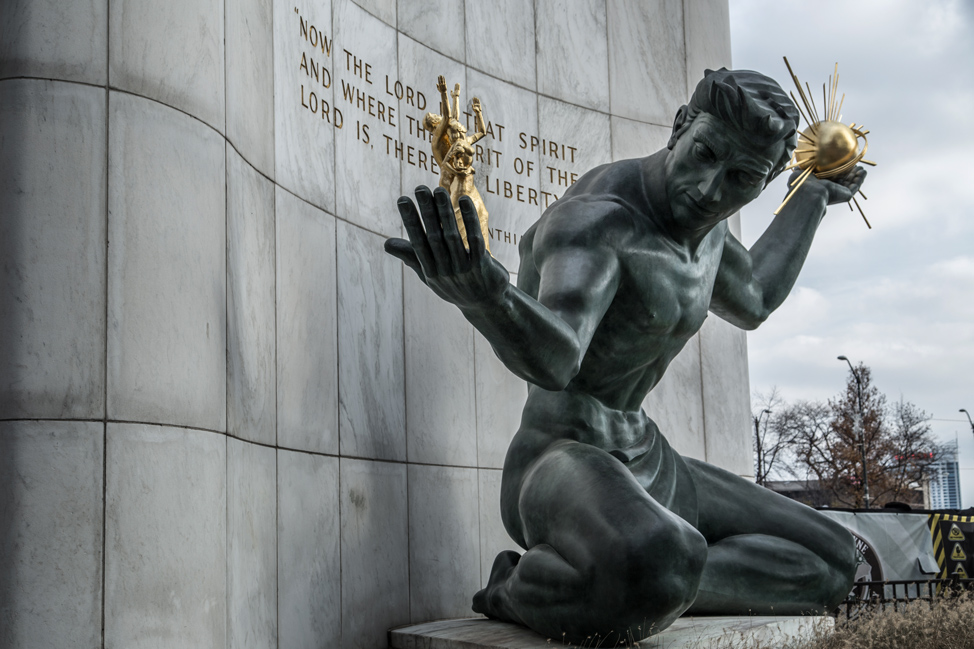 We began our visit with a Saturday afternoon trip to the Dhive, a non-profit organization that acts as a welcome centre, tour operator, small business incubator, and more. We had quite a crowd for our walking tour of the city's core despite the cold, with the enthusiasm of our guide Calvin to power us through. (It was clear at one point that his hands were suffering from the harsh brunt of the cold. "Shove them in your pockets," I said, to which he refused. "I have to talk with my hands, it makes me a better tour guide!" That is dedication.)Calvin released two facts and two telling world records in the first two minutes:
1. Just down from where we stood was the corner of Michigan and Woodward. In the city's heydays, the intersection was anchored by large department stores and held the title of busiest street-crossing in the world. It was actually the site of the world's first traffic light.
2. And just across the street, an empty lot that used to be the J.L Hudson Department store. It holds the world record as the tallest building and steel structure to ever be imploded.
Around us, the streets were nearly empty. Campus Martius, hailed as "Detroit's Gathering Place", was the most lively spot, but with only a handful of skaters enjoying its new outdoor rink. We encountered a few others as they entered the historic Grand Trunk Pub further south. A small line-up of cars for the bridge to Windsor amassed at the waterfront, and I couldn't help but think that to them we must have looked like an odd mass of people in an otherwise lonely place.
This was normal, Calvin told us, but it was also clear that these empty streets won't be empty for long. Large corporations are investing in Detroit's rebirth: buying up empty buildings and refurbishing them, moving their offices in and offering incentives to their employees to live downtown. Of those living quarters that are habitable, 98% of them are full, some buildings even have a wait list. Outdoor lounging spaces are also popping up regularly. One of the major investors and a Detroiter by birth, Dan Gilbert of Quicken Loans, wants to encourage new occupants to be outside – to enjoy their environment and build a strong community.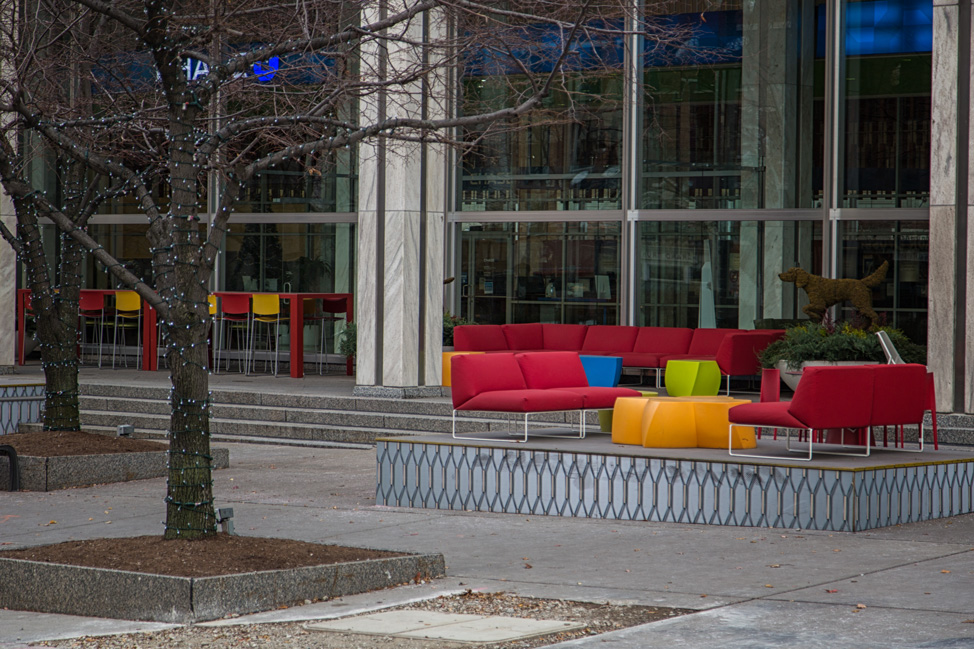 Near Capital Park, Calvin lamented that two years ago it wouldn't have been safe to walk through it at night, but now, he can't even afford to live there. One side has been totally refurbished with high end apartments, the other is still rundown but work will soon begin. Detroit may still have a significant way to go, but much is planned. More modernized apartments, a new home for the Detroit Red Wings has already broken ground, a forty block retail district will emerge around it.
We met two girls who identified themselves as Detroit residents early on in our tour. Curious as to what they were doing being guided through their own city, I asked. They shared their goal of wanting to open a gourmet hot dog cart the following summer, and so were striving to get more intimate with their surroundings. They were so excited about their ideas (a poutine hot dog – yes please!) and were like so many other Detroiters that we met – a little apprehensive at first but gushing with pride for their city when pressed.
Detroit won us over, in part thanks to their enthusiasm. It clearly is one of those places we are thrilled to know now – like an intriguing indie rock-star on the rise – if only to say we-knew-it-back-when. To return in a couple of years (or even next summer for a poutine hot dog) will mean seeing a city that will look strikingly different, and will likely even include having to dodge growing crowds of people.
If we had waited any longer to come, we would have missed this shining opportunity to see it at its birth.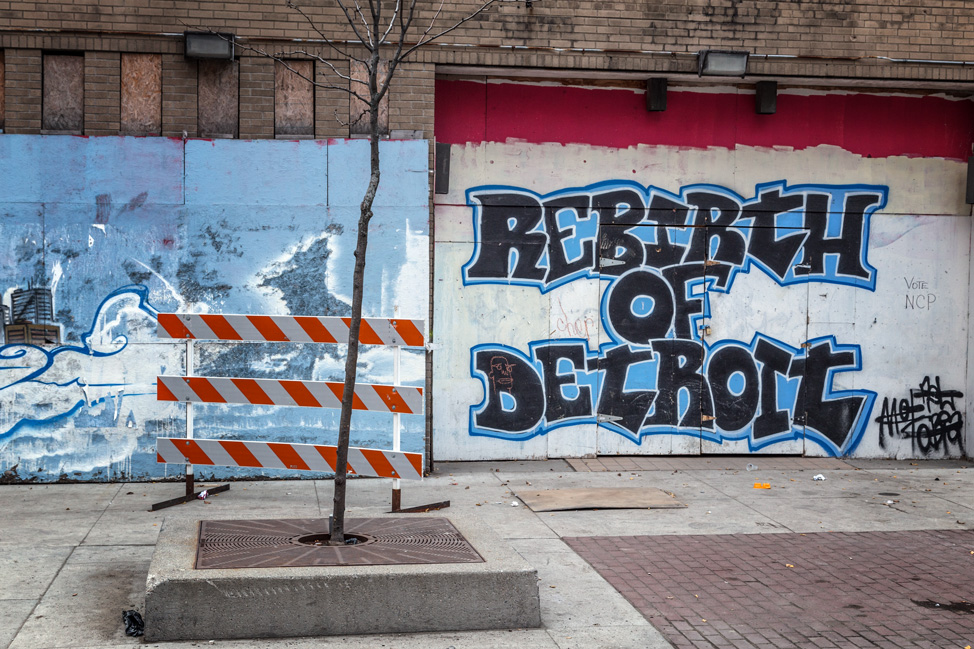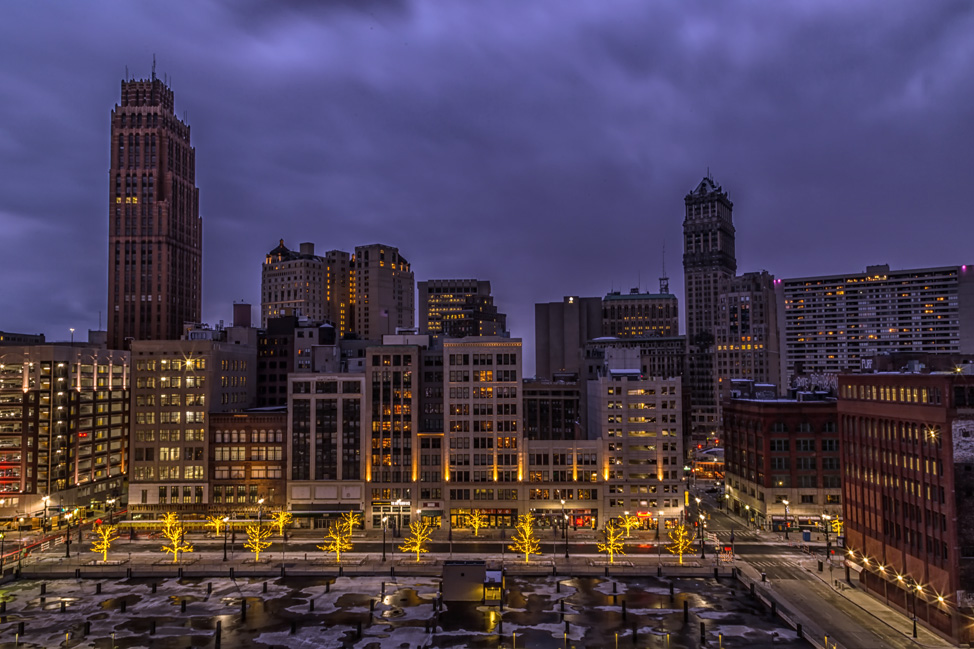 In nearly every place we visit, it is the spirit of the people that often sways our opinion. Motor City definitely impressed in that regard, but there are also many other things to love…
THE FOOD
The food scene is bursting. New and trendy restaurants open every day, and we were nearly paralyzed with choice from where we stayed in Midtown. Trying a "Coney Dog" is a right of passage and a taste-off at the two most famous locations – American and Lafeyette – is a fun experiment. (Although, as our guide Calvin said: "if you like the Lafayette Coney best, you are wrong.") The city is also home to the largest Middle Eastern population in America with a good number of representative eateries, as well as a strong Polish community (and you know how I feel about pierogi).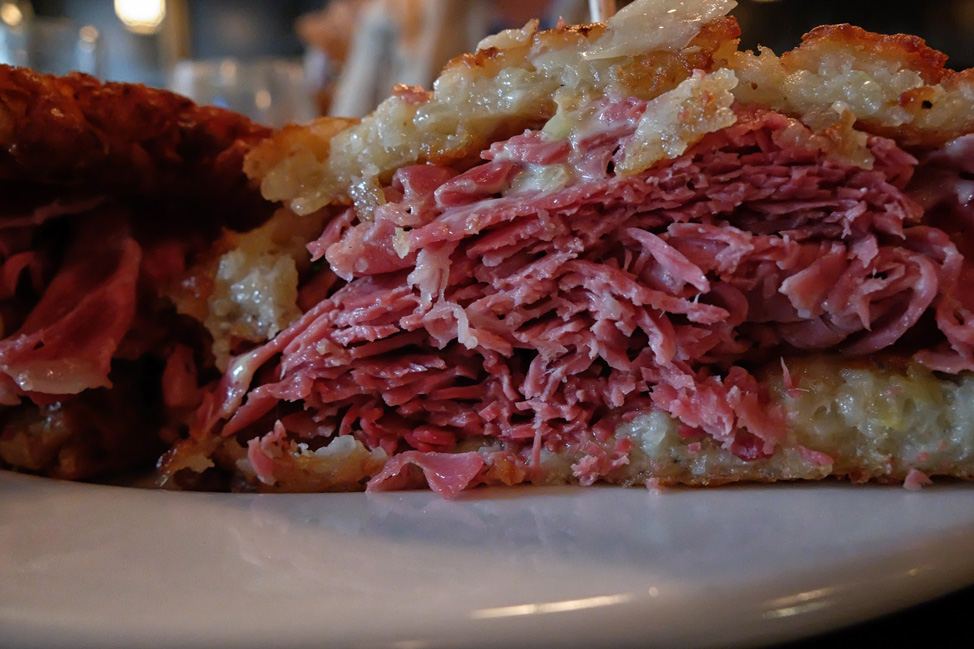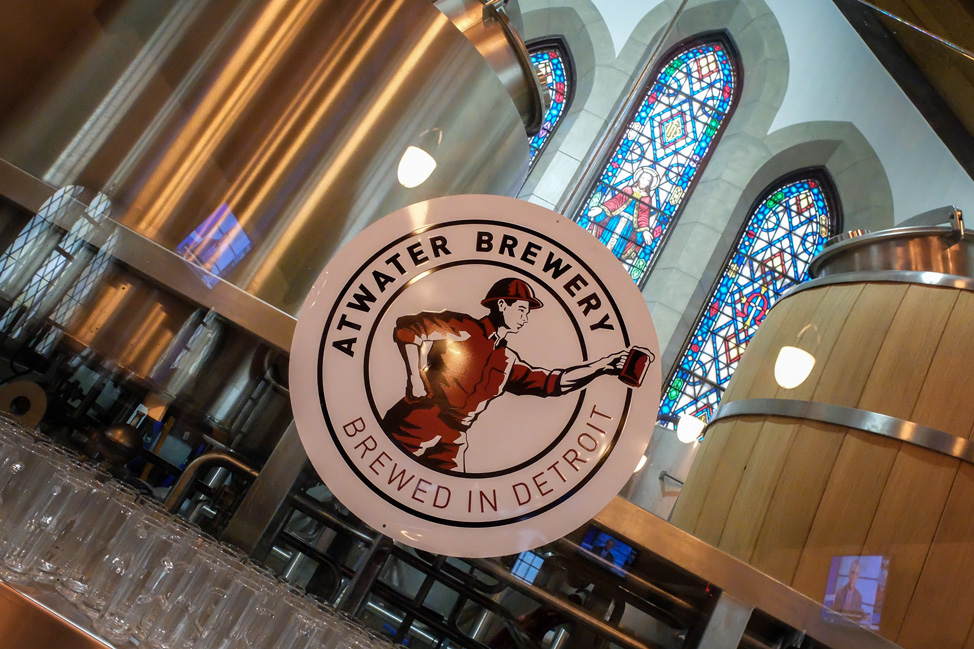 THE HUNT FOR STREET ART
There is so much of it – some documented and easy to find, some you will just be pleasantly surprised to happen upon. Most notably there is the controversial Heidelberg Project, a city block converted to an open art exhibit, with a similar project by another artist opened just across the street.
Other exhibits we visited include the Lincoln Street Art Park (probably more appealing in summer), and the very cool Z-Lot, a downtown parking lot with each floor featuring popular artists brought in from all over the globe.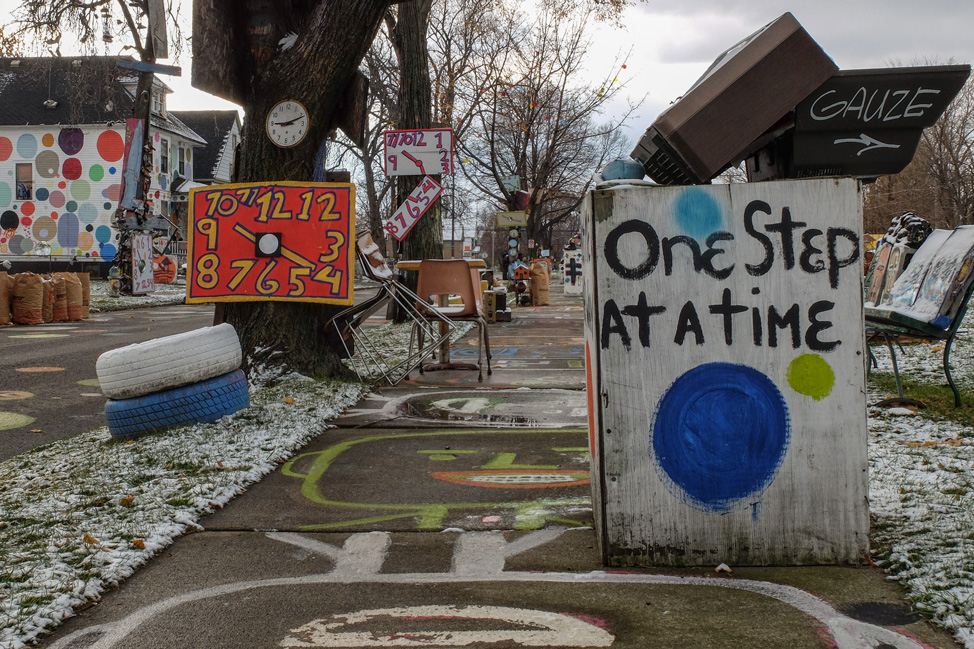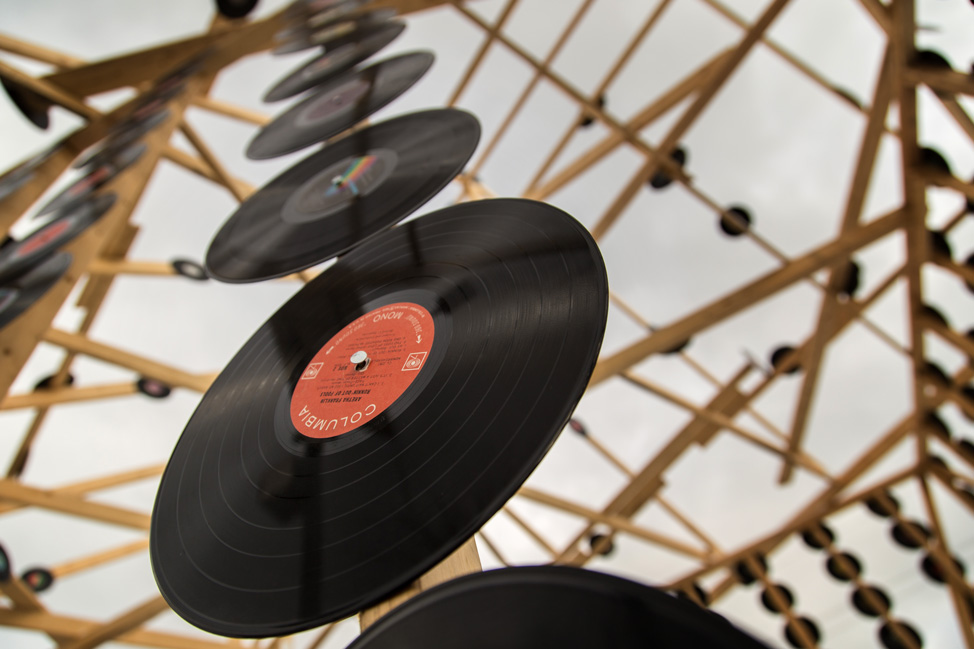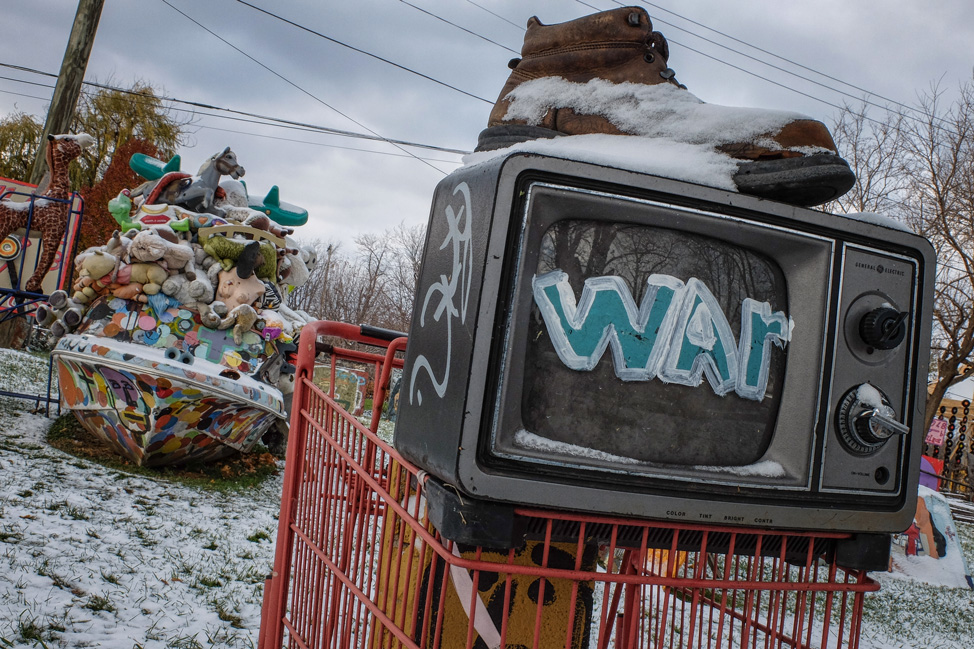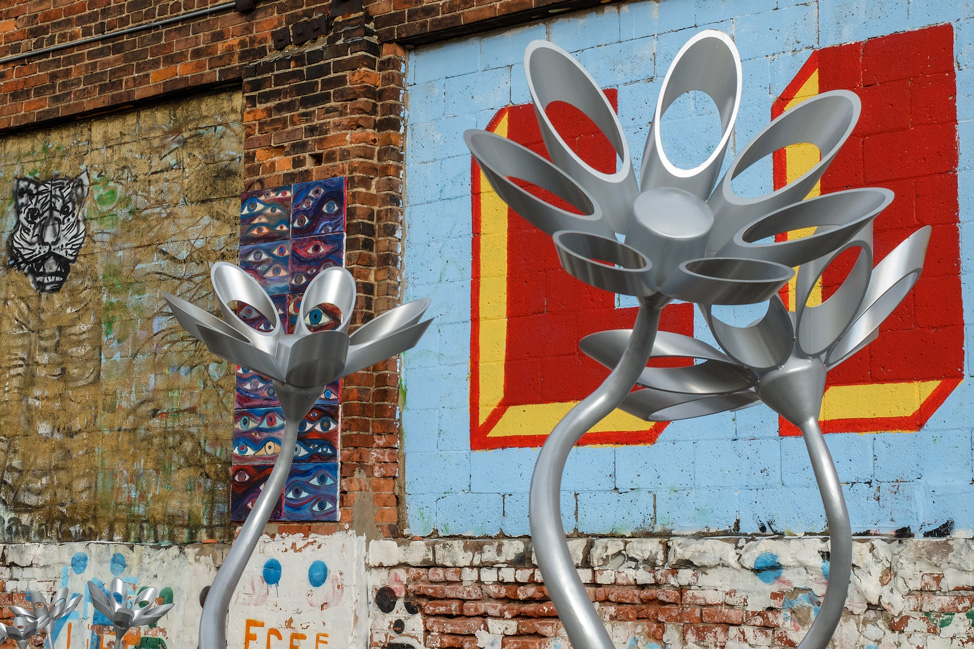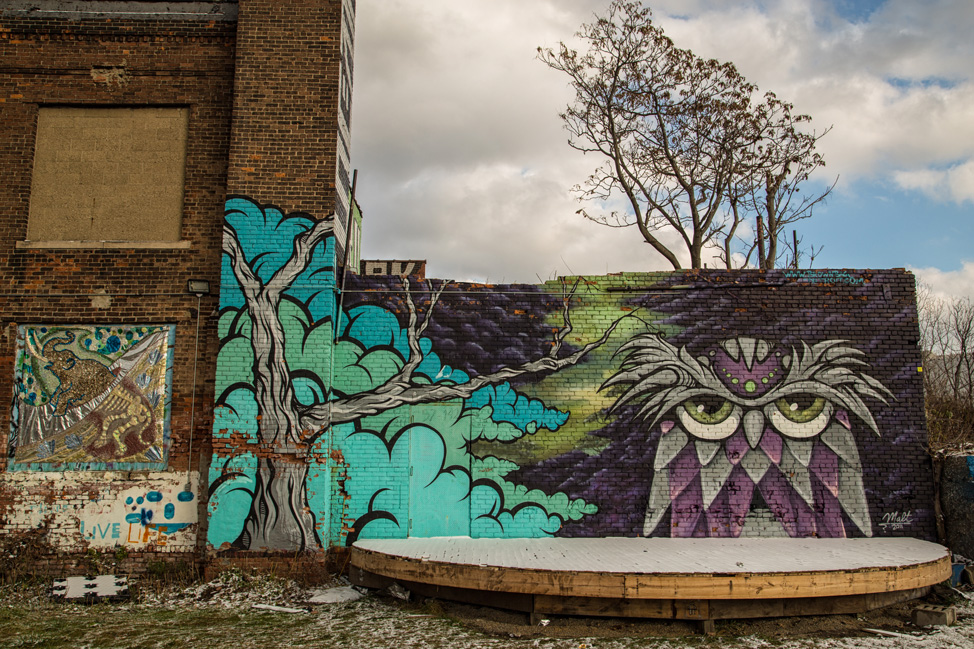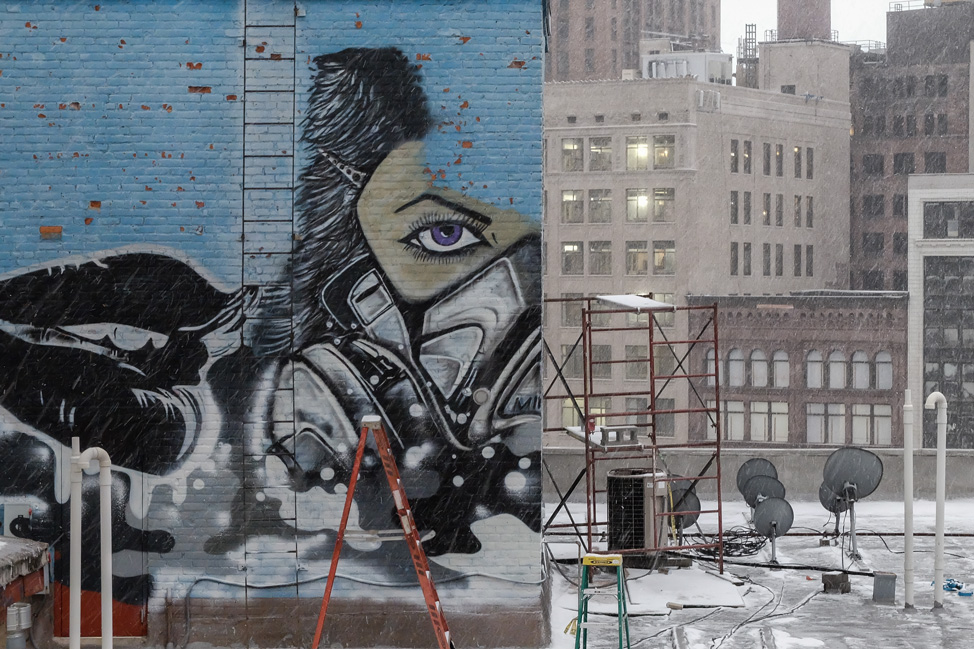 PICK A MUSEUM, ANY MUSEUM…
…and you likely can't go wrong. There's the impressive Detroit Institute of Arts, the Henry Ford Museum, and the Charles H. Wright Museum of African American History, which are all reported to be excellent. We only had time for one and so chose the Motown Historical Museum and were SO GLAD that we did. We got to sing "My Girl"! In a real Motown studio! The Motown musical movement is an incredible piece of Detroit's history – after leaving we professed that we had just checked off a bucket-list item that we never even knew existed before.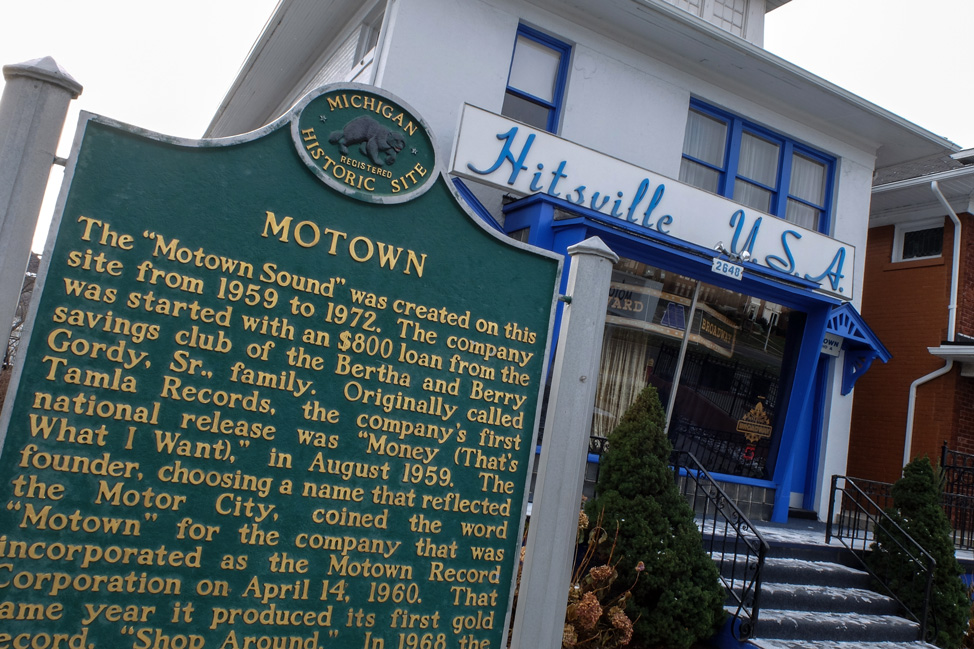 BUT FIRST, START WITH THE DHIVE
Their free walking tour was as good as any we've ever taken, and a great initiative that we were happy to donate a generous tip to. The energy of that place alone is worth a stop in, to get a glimpse of the authentic "Detroit Do-er" spirit.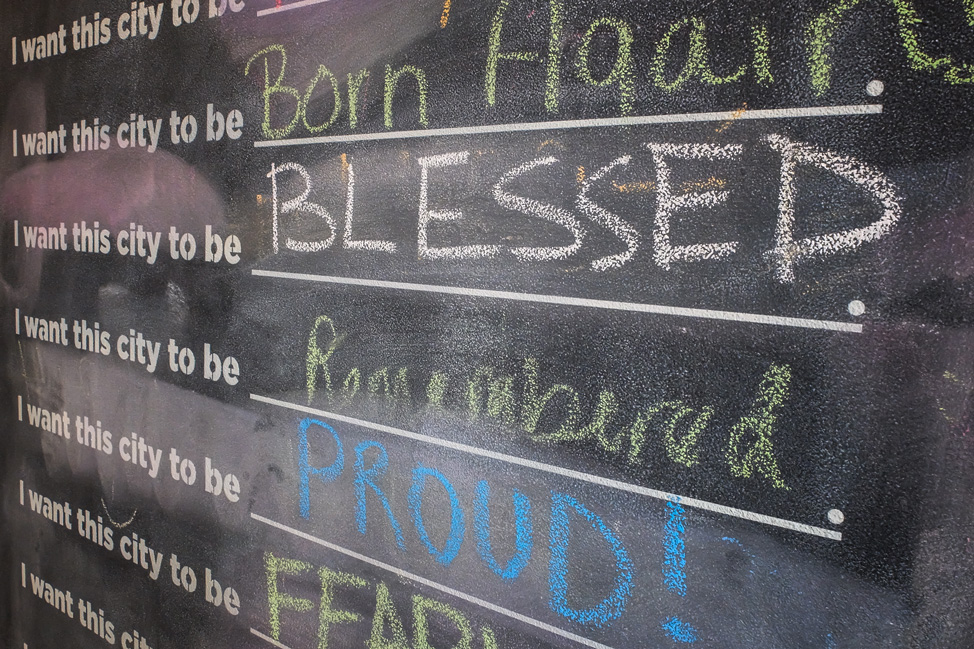 where we stayed
The Inn on Ferry Street is a collection of Victorian mansions and carriage houses renovated into 40 exquisite guest rooms. It was charming and cozy, the breakfast spread was impressive, and the staff were all sincerely warm and welcoming. It's close to many attractions, but also includes a free shuttle service within five miles of the Inn.Many thanks to Visit Detroit for their assistance during our visit. As always, all opinions are our own.