Our apologies, Maastricht-ians.
We don't normally act this way, and subject an unknowing population to such antics. (This blog notwithstanding), we are typically quite private people, especially when it comes to showing affection in public.
But we just couldn't help it.  We admittedly may have been a bit too smoochie-woochie when strolling through your streets recently.
I blame two things for this.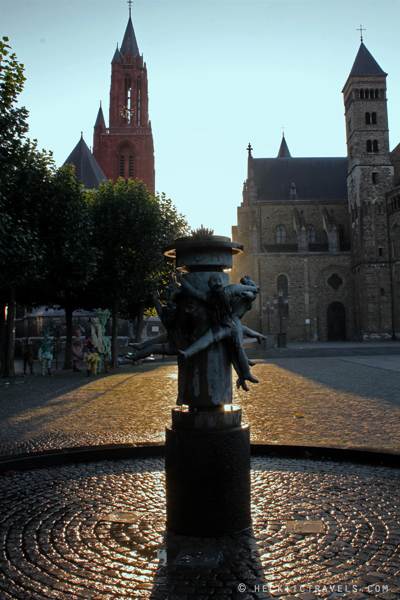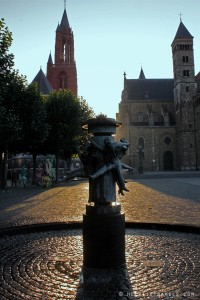 Number one – We are a couple of short weeks away from our tenth wedding anniversary, and perhaps we got swept up in the romance of it a wee bit early.
Number two – Have you looked around at your beautiful city lately? Have you seen the way the fading sunlight lights up your beautiful plazas in perfect gold and pink hues, how your city sparkles after dark with candlelit tables, fresh flowers and lively conversation? The leaves are just beginning to turn and fall, adding color to the shining grey cobblestone streets.
Your city makes it quite impossible not to fall a little in love with it, and a little deeper with each other.
At least you don't seem to mind our displays of affection, and instead have helped us celebrate our love by giving us special moments to cherish. When Pete and I stopped on a bridge to share a smooch while gazing out at the water, one of your riverboat captains, dozens of feet below, honked his horn directly at us. Startled, we looked down and saw him wagging his finger at us, as if we were being naughty, but with an enormous, joyous smile on his face. We laughed, and went right back to smoochin'.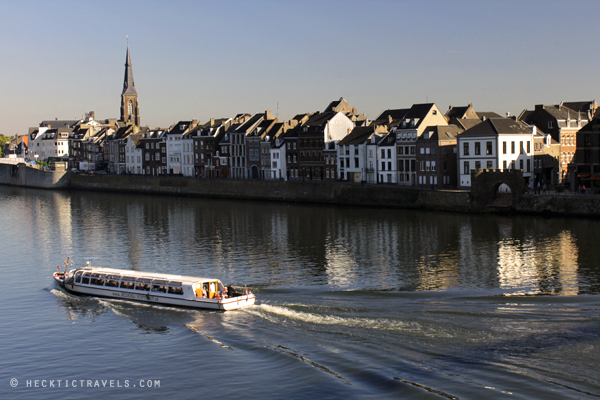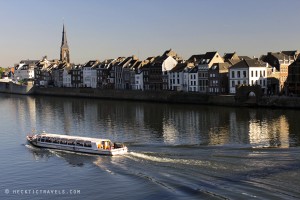 And then when we sat on the patio of a quiet cafe, a sweet woman carrying a toddler caught us again mid-smooch. She gave a quick wink when she passed by, causing Pete to blush.
You made us feel like giddy school kids, excited to be on a first date in one of the most romantic little cities we've ever been to.  After ten years of marriage, it doesn't get much better than that.