Words by Dalene Heck / Photography by Pete Heck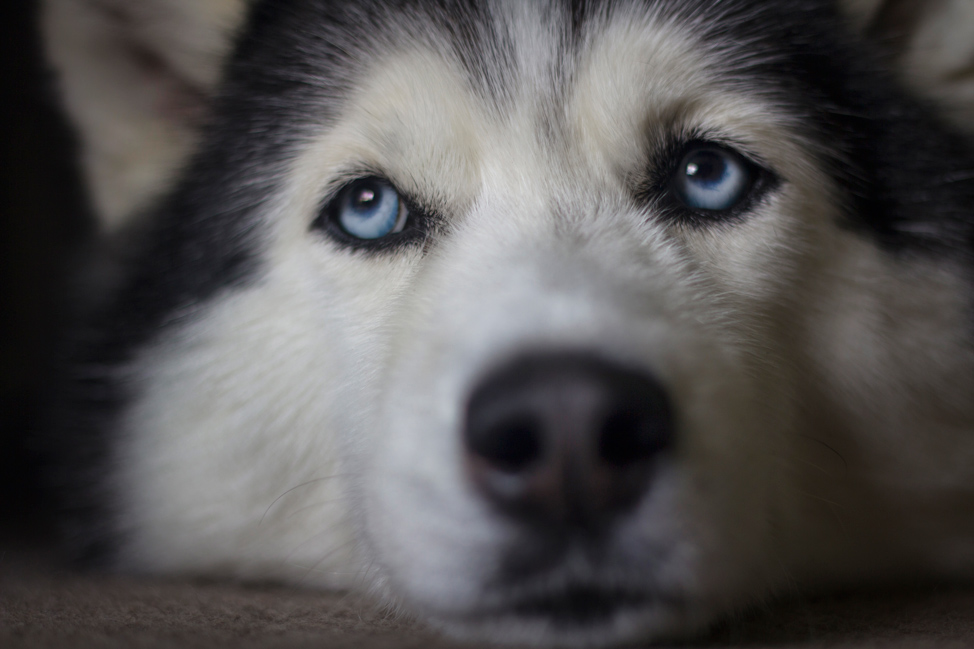 We had to catch up from our recent flurry of travel, prepare for the upcoming BlogHouse Ireland which we were managing, draft a couple of big pitches, and of course maintain our own blog and social media channels. It was exhausting and frustrating to stare at the beauty just out of our reach, but we kept climbing and plowing through. Fortunately, the weather had been absolute shit and the rain helped to dissolve the guilt of our entrapment. Our daily dog walks gave us some reprieve and a small taste of our surroundings.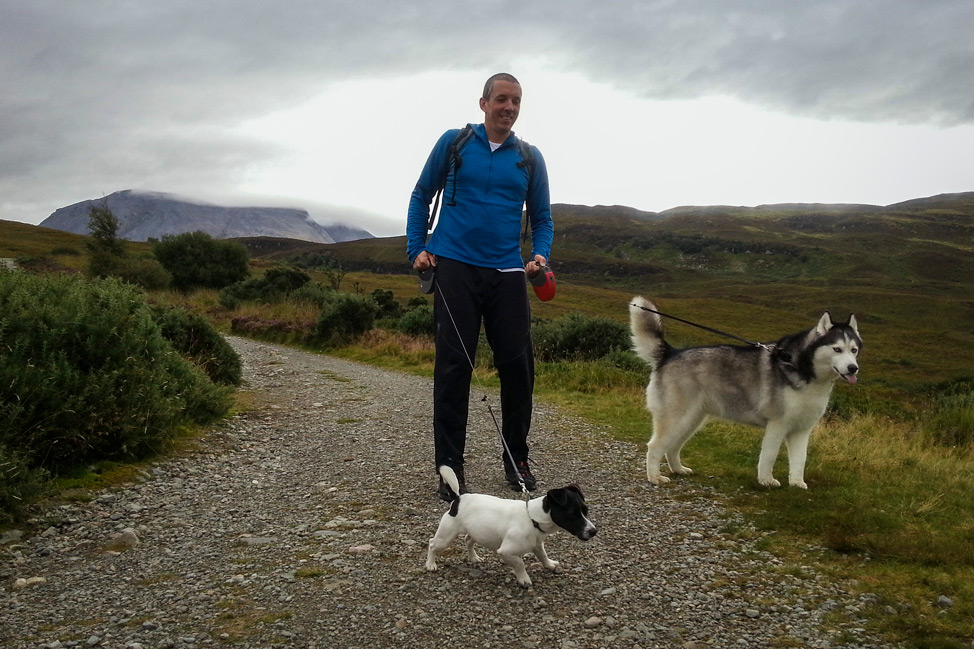 When the three weeks ended we had reached our goal and were ahead of the game of work (for the moment). Presentations were set, blog posts were scheduled and pitches were ready to go.
The homeowners, Katie and Mark, miraculously brought blue skies with them upon their return, and also graciously let us stay on as our flight was not for another couple of days. Even though Mark had just returned from a grueling 10 day bicycle journey from the top of the UK to the bottom he asked if I wanted to climb "The Ben". With work under control, I did not hesitate to answer yes.
The clouds lifted in the morning and the path was clearer than it had been in all of our three weeks prior.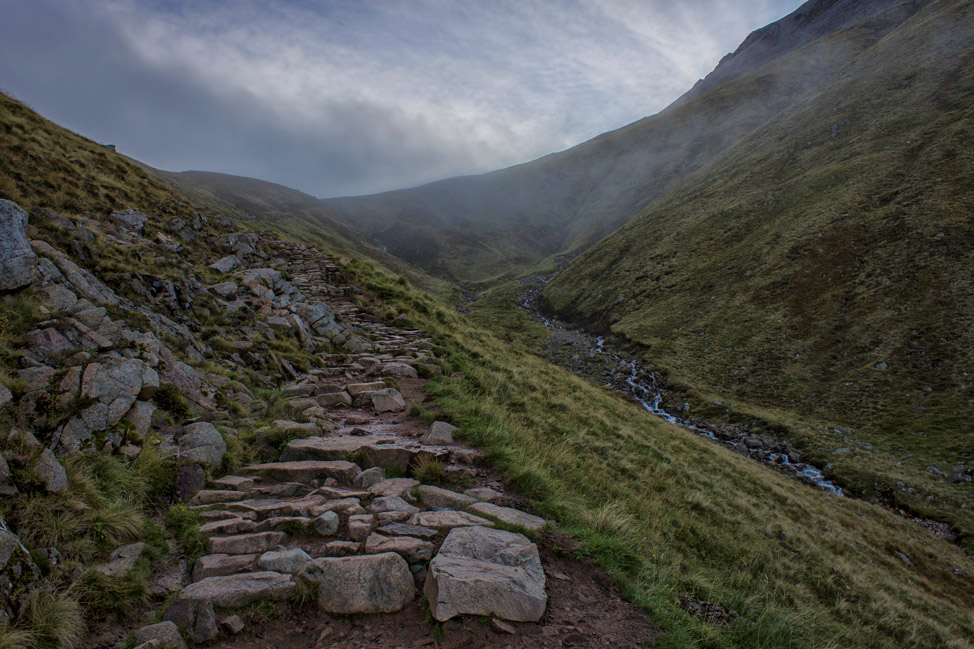 It was six hours of pure bliss and climbing Ben felt like a reward for the metaphoric mountain I had conquered over the previous three weeks.
The actual climb was not very difficult nor technical so it gave Mark and I numerous moments to turn around and admire the view.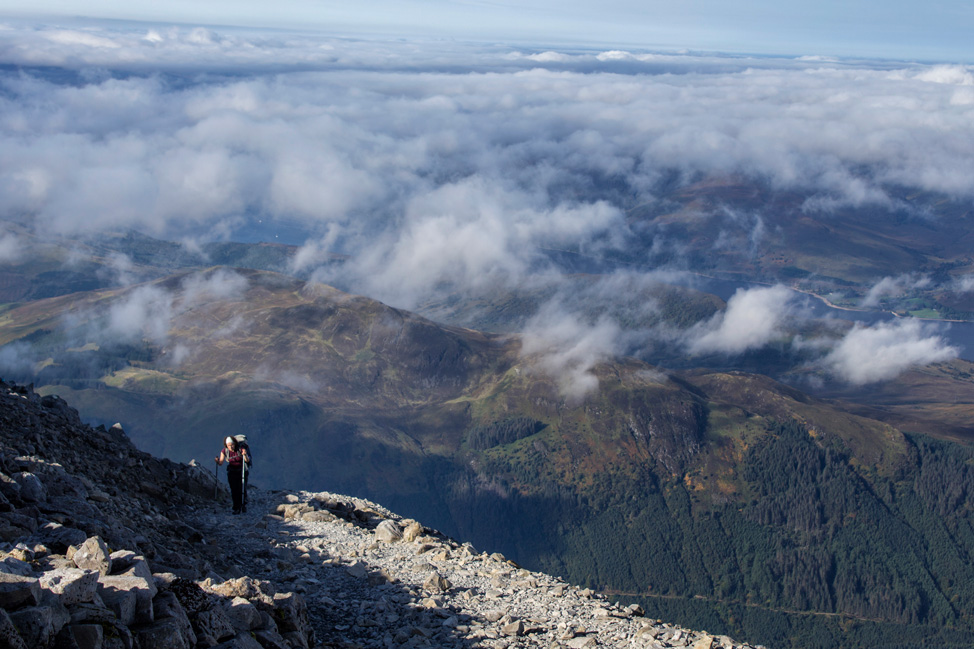 And when we finally reached the summit, we were above all clouds and could see for miles. We lingered for over an hour and in the first thirty minutes we had it all to ourselves.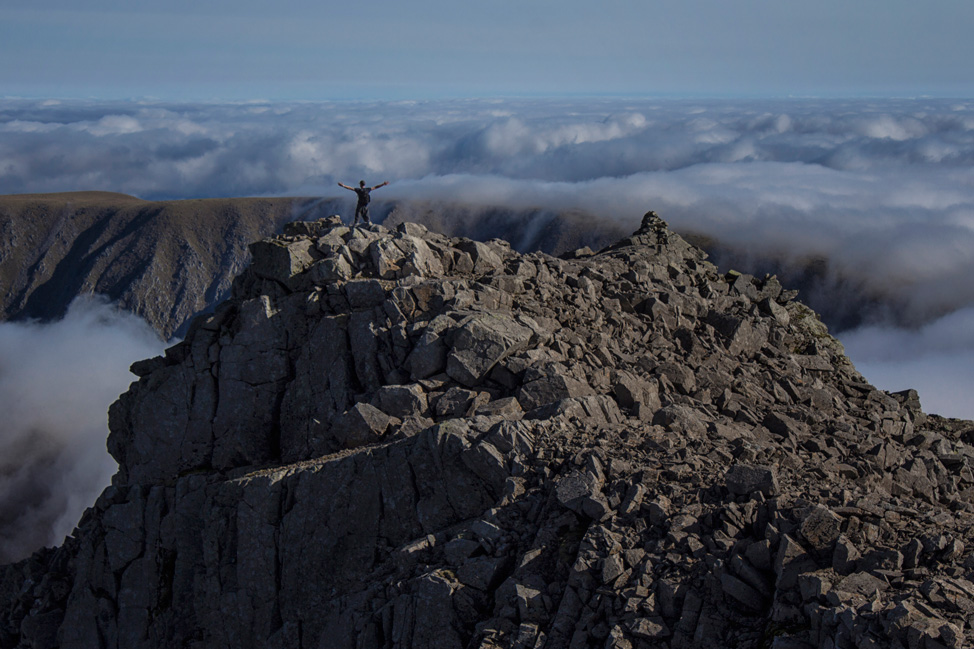 We had overheard a local saying that this was his sixteenth time at Ben and had never seen it like this before. It being both Mark's and my first time up, we had caught a bit of luck. It was worth the wait.