10 Years a Nomad: an Interview with Matt Kepnes
Words by Dalene Heck & Matt Kepnes / Photography by Matt Kepnes
This month marks ten years since Pete and I began our nomadic ways. Due to one pretty messed up plot twist in our lives, we weren't able to make it to a full decade, but almost eight years of living without a home was still a pretty solid effort. (If we do say so ourselves.)
But 8 Years a Nomad doesn't have quite the same ring to it, and for that, I will always be slightly envious of the milestone that our friend Matt of NomadicMatt.com was able to achieve. And after reading every single word of his new book in just one day, I strongly wished for one thing: that I had read it ten years ago.
When Pete and I sold everything to travel, we did so without knowing another soul who had done such an outrageous act. We did so without fully anticipating how our friends and family would react. We knew nothing of what to expect as we moved around the globe, or how severely reverse culture shock would smack us when we returned home. We made many mistakes along the way, as Matt did, until we settled into a rhythm that suited us.
Our journey is barely dissimilar from Matt's (except for his on-the-road romances while instead, we navigated new "travel roles" in our marriage), and to devour his book was to relive so much of our own journey. I wished I had his book ten years ago in order to help prepare us for life on the road, but I am also glad to have it now so as to remember and reminisce what was.
The book is brash with honesty, full of heartfelt revelations and observations, and a must-read for anyone who has ever wondered what a nomadic lifestyle is really like.
I recently asked Matt some questions about his travels, his role as an "influencer", and his book, and forced him to do so according to our tagline of "Life, Love, and Travel". His answers are below.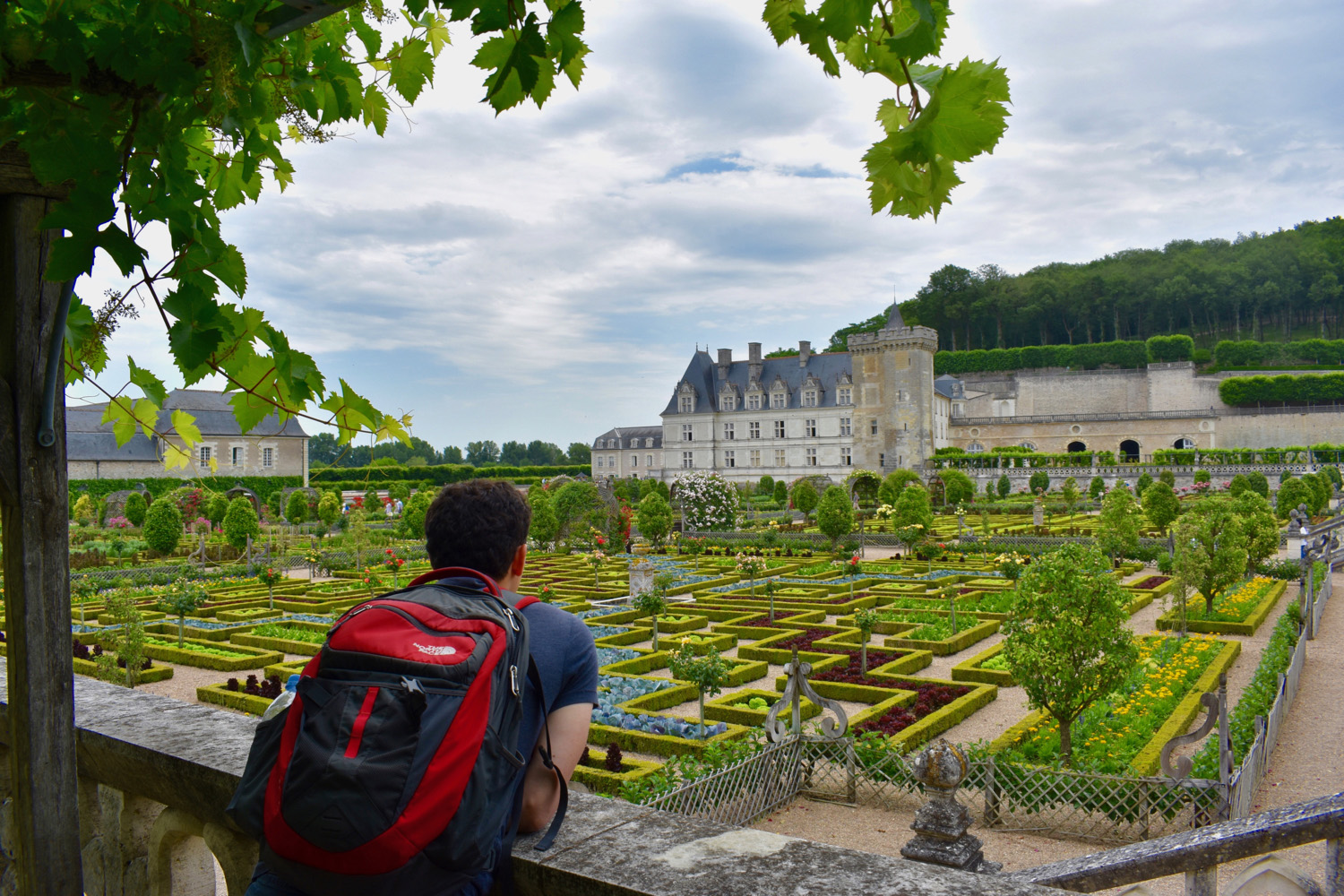 about life
Let's play Sliding Doors. Where do you think you would be if you hadn't made the decision to become a nomad?
If I had stayed at my 9-5 administration job there's a good chance I would have climbed the corporate ladder, working away the years in exchange for a decent salary and a couple weeks of vacation. I'd probably have bought a house, got a dog, and been married by now.
Who can really say but I'm thinking that's the most likely scenario. I would have followed the typical American Dream that all my friends did.
Nomadic living is definitely not something everyone can or will subscribe to (as indicated in your book by the many people who thought you were indeed crazy). Do you believe in the wanderlust gene? Or what qualities do you possess that you believe led you to just keep going?
I'm skeptical. After all, I didn't start traveling until I was well into my 20s. But I think there's a certain type of personality that comes with traveling for a really long term. There's a restlessness you need a have. A desire to be busy, a curiosity for the world, and the ability to be ok with being uncomfortable.
I think it's like they said in the Matrix. There were always a certain number of people who wouldn't accept the programming no matter what they did. I think that's like us. There's always a certain number of people who just won't accept the status quo of society.
When it comes to travel, I think the most important quality for long-term travelers is curiosity. There needs to be a desire to see more. To know more. To experience things you've only read about in books or seen in movies. It's that desire that will drive you to new places and keep you exciting as you explore.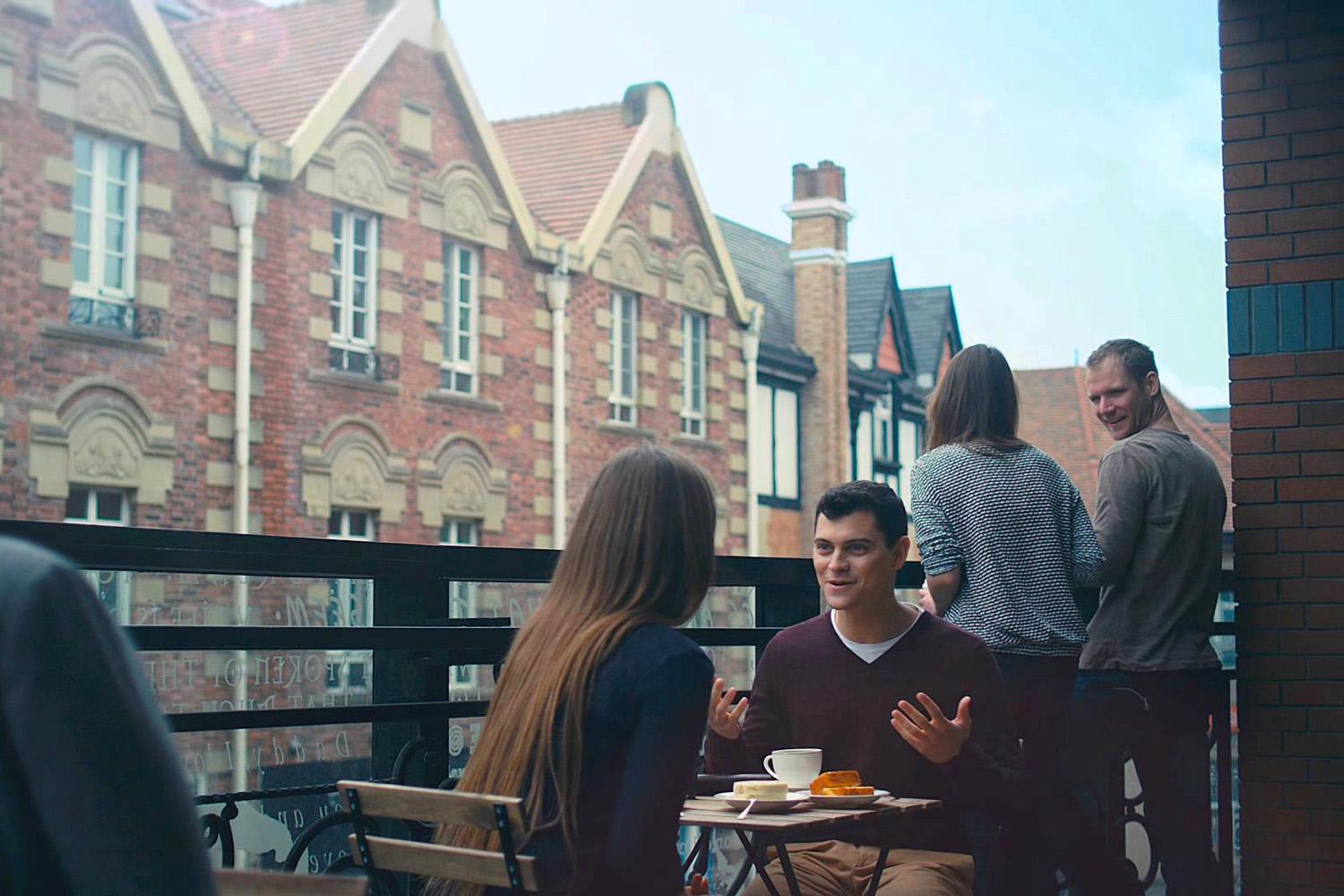 about love
In your book, you go into great detail about loves made and lost on the road. And now that you're finally settling down, partly so that you can find your true love, we're all crossing our fingers for you (especially me, so that you will stop hitting on me at parties). Questions: Do you think you can find love with someone who doesn't adore travel as you do? Can opposites really attract?
I'm no love guru, but I do think opposites can definitely attract. But can they last? I don't know. I'm still single after all these years so I'm not really the best person to ask about love. None of my relationships have lasted.
I think it's definitely possible, but finding someone who doesn't mind that you travel — and who doesn't mind being alone for periods of time — is tricky. It requires a lot of communication and compromise, which can be a hard balance to find.
Could I be with someone who hated travel? I doubt it. I don't need someone who wants to go away for months at a time. But they would have to be at least OK with going to exotic and off the beaten path places. If they were a resort person, I don't think it would work.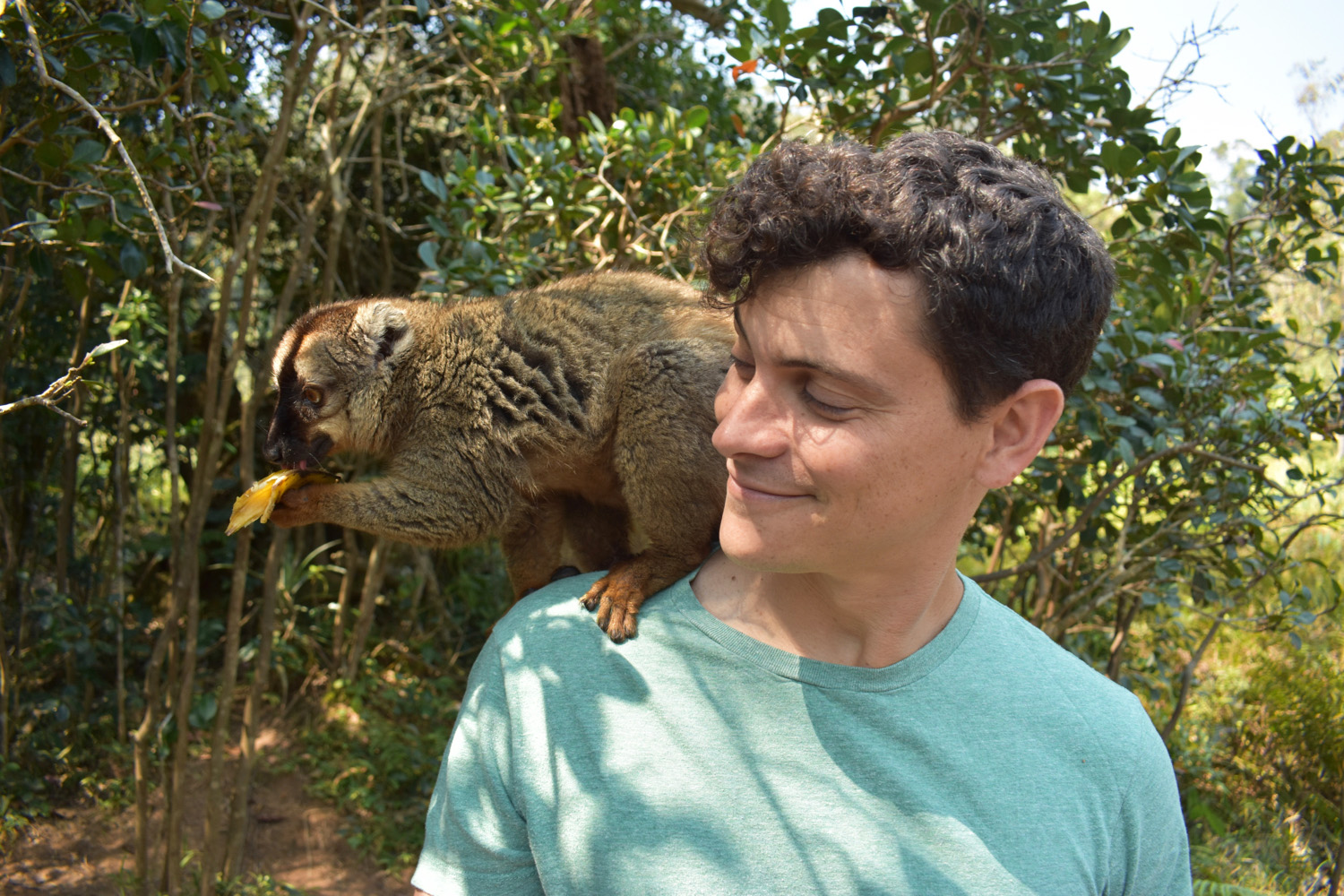 about travel
I'll never forget one night this last winter when I had a text conversation with you that read like this:
You: What are you up to?
Me: Oh, just crawling into bed and about to start reading. You?
You: Oh, I'm just at the hospital because I was stabbed.
You were in Colombia at the time, and we chatted for about an hour after that while you waited to see another doctor. At the time, you weren't sure if you were going to write about your experience, but I'm glad you did. The post was thoughtful and thorough, and very balanced given your love for the country despite the attack. That article could have gone severely the other way (and been full of vitriol, given what happened), and with your level of influence, could have been quite damaging to the tourism in that country. I'd love to know your thoughts on the responsibilities of "social influencers" in travel. How deeply do you feel that? How does it affect where you travel to?
Being a blogger doesn't really impact where I go these days — I go wherever I want, not because it's hot online. This has always been about where I want to go and what I want to do. But it does mean I have to spend some extra time thinking about what I'm writing and the impact it's going to have. While I'm no Anthony Bourdain or Bill Bryson, if I add a new destination to my site that means a lot more people are likely going to visit it, potentially creating problems of over-tourism. But if I don't mention it then I'm not being open and doing my job as someone who provides travel tips and advice. It's a fine line to walk.
That being said, I always try to be honest about my experiences. If I had been stabbed in Colombia and also had a terrible time in Colombia, I would say so. If that means there is blowback, then I have to live with that. My job is to provide honest, personal travel advice so the readers have to come first.
What's numbers one through three on Nomadic Matt's to-visit list?
Bhutan is number one right now. The country sees very little visitors and has yet to be spoiled by over-tourism that has impacted so many other destinations. The mountains and monasteries look like something out of a fairy tale, and while it's not a budget-friendly destination I think it's time I see it for myself!
After that, I'd like to see more of Central Asia. Azerbaijan really impressed me (it was affordable, had lots of historical sites to see, and offered some good hiking) so I think I'd like to explore more of that region. The landscapes in Kyrgyzstan look breathtaking and the backpacker scene in the region is up and coming so I have a feeling we will be seeing more of a tourism boom there in the next few years.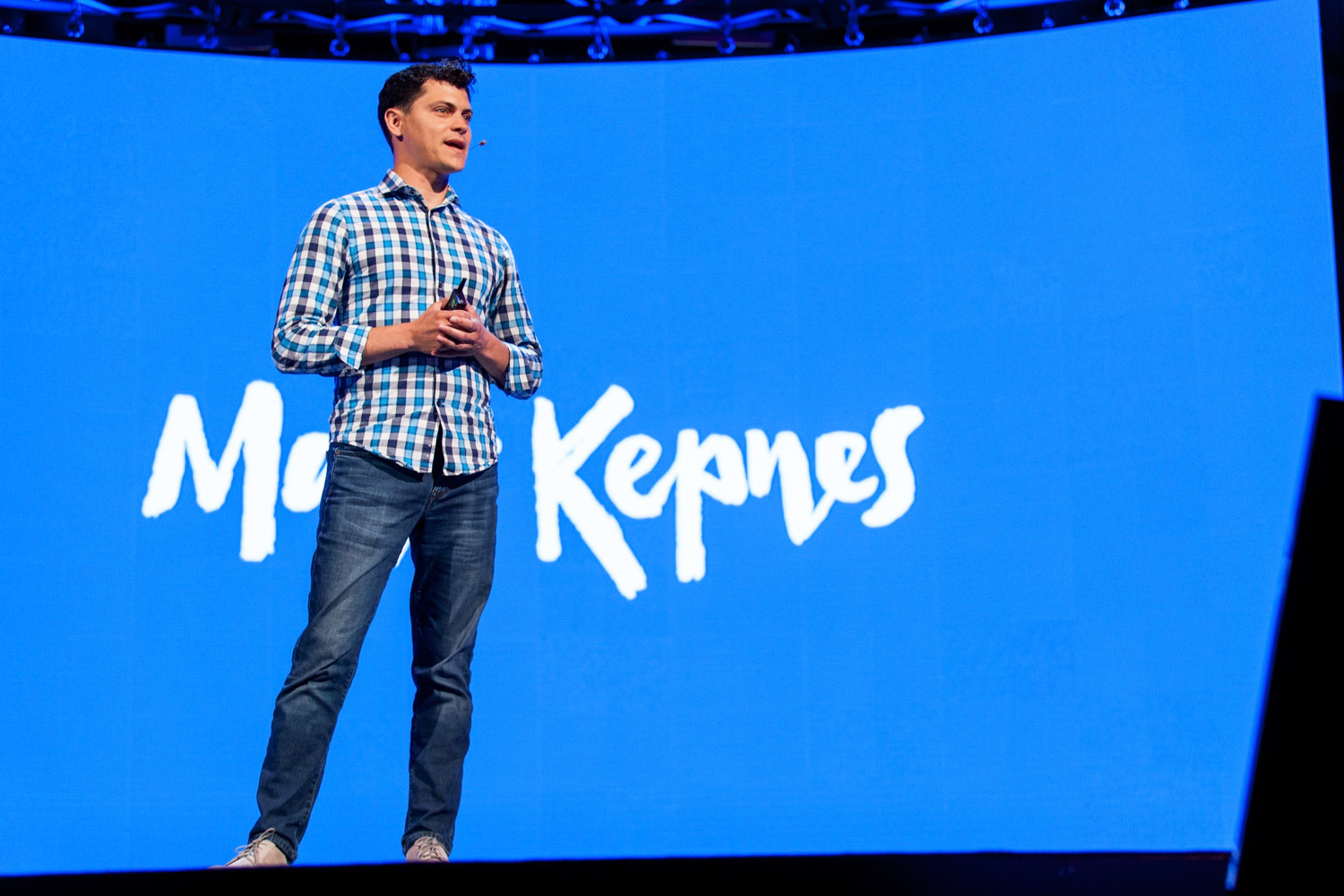 We were nearly '8 Years A Nomad' and the only thing that survived that entire time in my bag was a tiny travel hairdryer. Did anything survive all 10 years of your journey?
Nothing has survived the entire journey, though my backpack came pretty close. My first travel backpack lasted over 8 years, and I only had to replace it because it got lost by an airline. Otherwise, I'm sure it would still be with me (so invest in a good backpack!).
Beyond that, the only thing to survive the journey is me. Older, wiser, and with a few more grey hairs. But that's a fair trade for a decade of adventuring around the world!
and finally…about the book
Tell us about your new book! What's it about? How is it different from your other book and your blog?
My new book is called Ten Years a Nomad and, unlike my previous book and my blog, it focuses on my ten years traveling around the world, the lessons I learned from traveling, and my advice on being a better traveler. It's not a "how-to" kind of book but rather a reflection on my journey and the (mis)adventures that I had.
The book features stories I've never told on the blog and goes deeper and into more detail with some I have shared.
In short, this book follows the emotional journey of a trip around the world: getting the bug, the planning, setting off, the highs, the lows, the friends, what happens when you come back — and the lessons and advice that come hand in hand with all that.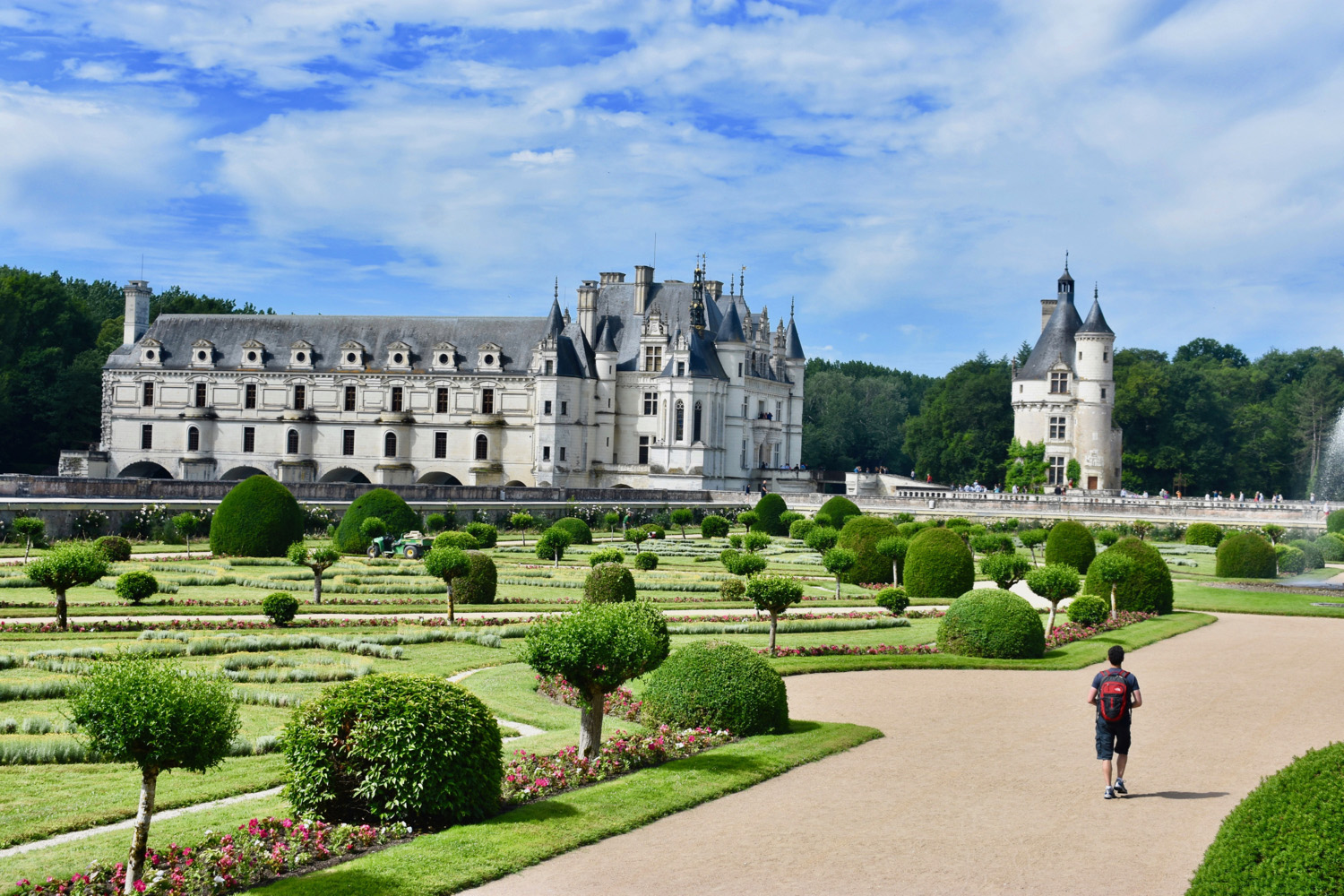 How did writing this book differ from writing a blog post? How long did you spend on it? And what tips do you have for new writers
Writing this book was much more exhausting! I spent almost 2 years writing, expanding on the content I've already written as well as going through my travel journals to put together new stories and reflections. Writing "how-to" content isn't always fun, but it's straightforward. With Ten Years a Nomad, I had to really hone my writing and spend a lot of time making sure it all flowed together. It was a struggle at the time, but I'm really happy with how it all turned out.
As for writing tips, I think the most important thing for a new writer is to actually spend time writing. Whether that's in a journal or a blog or a book — whatever. Just spend time every week working on your craft. Writing is a process and you need to practice a lot at getting better. Very few of us write a masterpiece the first time around.
Additionally, to be a good writer you need to be an avid reader. Read travel books. Read non-travel books. The more you read, the more you'll begin to see how great writing differentiates itself from bad writing. You'll learn what you like in stories and what you don't like. It will help improve your own writing.
All great writers are voracious readers.
get the book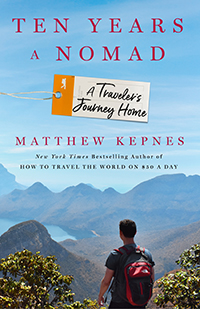 "We aren't Magellan. We aren't setting off into the blankness of history to chart new worlds. The next Magellans will colonize the moon. We're simply getting on an airplane and going where others have gone before. That's the difference between exploration and what we do – we're trying to have new experiences and learn about ourselves, not uncovering blank spots on a map. We're walking in others' footsteps, and we can be grateful to them even as we blaze new personal trails.
That doesn't make our journey any less special. The world is full of new stories."
Start your voracious reading by picking up Matt's book on Amazon!