Finding Gold in the Cariboo Mountains
Words by Dalene Heck | Photography by Pete and Dalene Heck
Two substantial gold rushes defined British Columbia in the mid 1800s. The more famous of the two, the Cariboo Gold Rush, graced some of the mountains and valleys that you'll see in the photos below. It brought prospectors from around the globe, elevated the economy of every stop enroute, and forever transformed a substantial area.Gold is still mined in the Cariboo region, albeit with less fervour and more advanced mechanical techniques, and the now-diminished population reflects that. Whole towns have been ghosted.
But the draw of exploration remains. In the mist and drizzle of our first couple of days in the area, starting in the tiny town of Likely and making our way north to Wells and the iconic Barkerville, we both wanted to grab a pan and sift river bottoms. We wanted to kick rocks just to see if anything sparkled from underneath. Not for the chance of riches, but to transport us to the time where such chance caused the whole area to ripple with frenzy.
Our days there indeed included a search – not for a precious metal but with our cameras angled for autumn and animals. The former we were surrounded by, with golden leaves that glistened in ubiquitous dew. With the latter, our prospect for grizzlies came up empty. But the rear of a bolting black bear, a moose on a meadow, and several deer held our attention instead.
Our journey was not left wanting for riches.
Likely
While the official Gold Rush Trail begins hundreds of kilometres south of Likely, our journey began in this little town on the Quesnel River. It is one of the few gold rush settlements that remains. There's only one store, a handful of houses, but it holds a draw for fishermen and adventurers alike for the nature that surrounds. Our day trips from here included an expedition up the nearby Mitchell River and jaunts down many of the quiet roads in the area.
Our days there indeed included a search – not for a precious metal but instead for autumn and animals.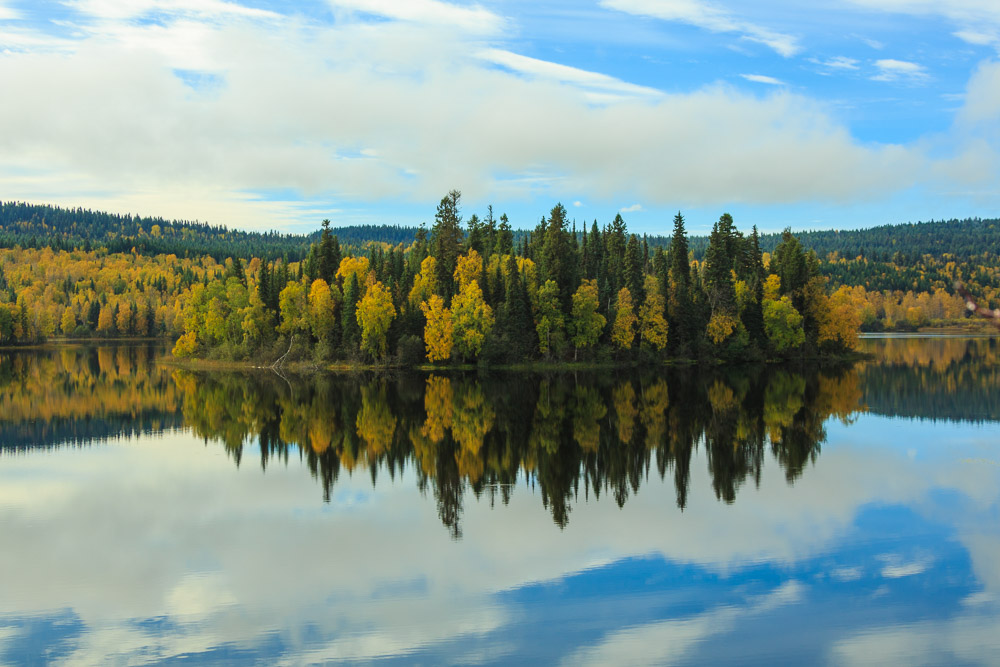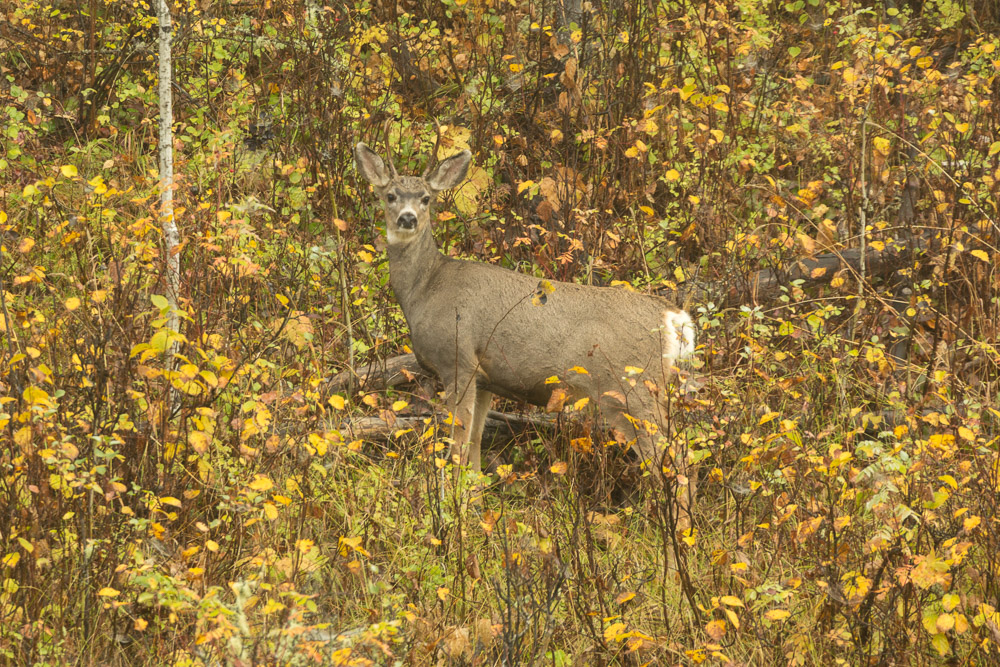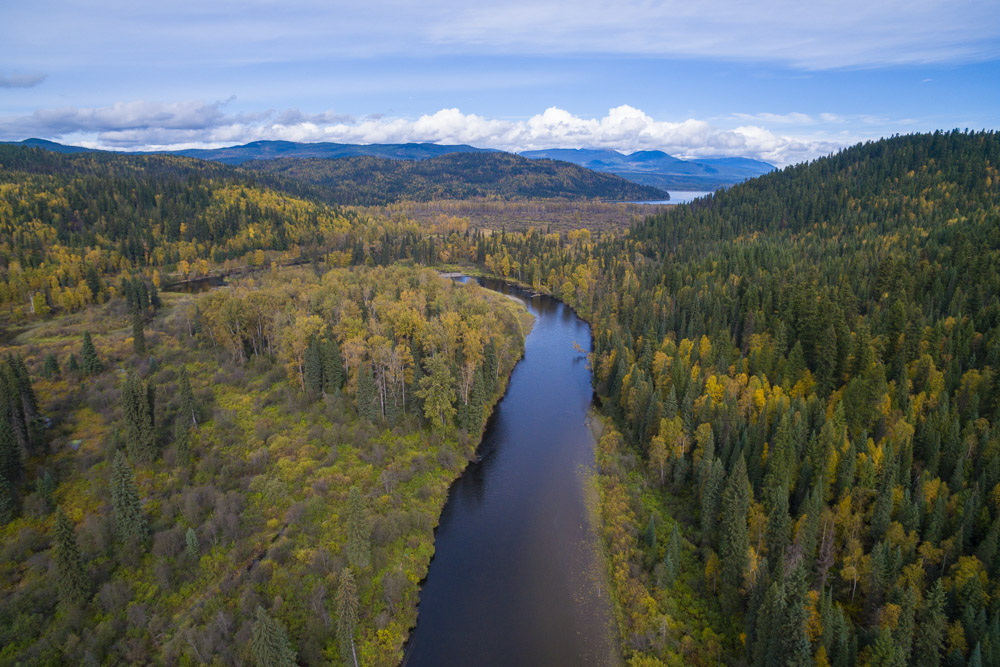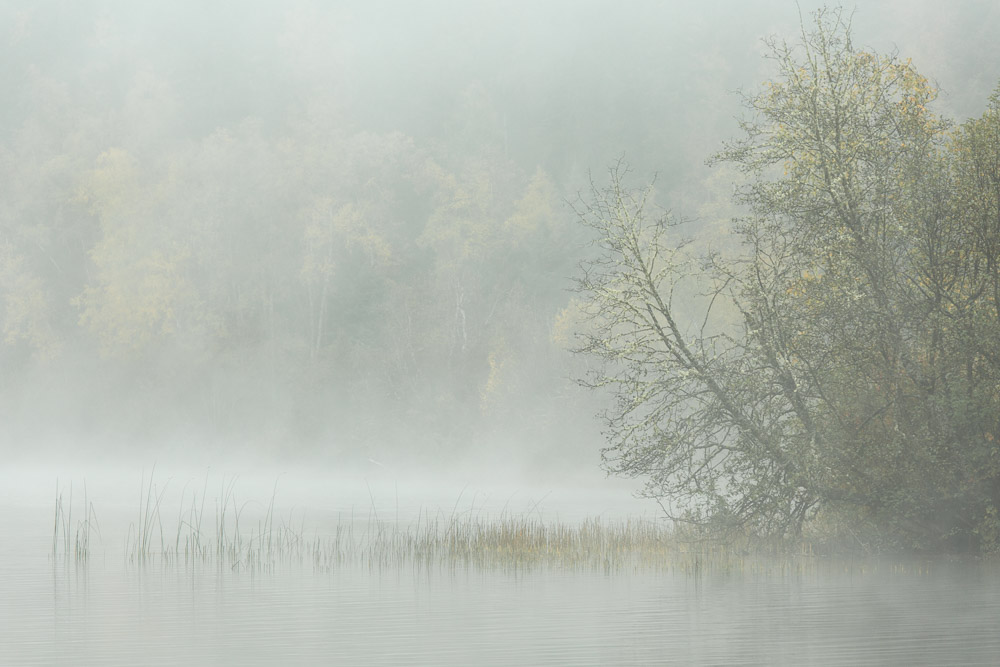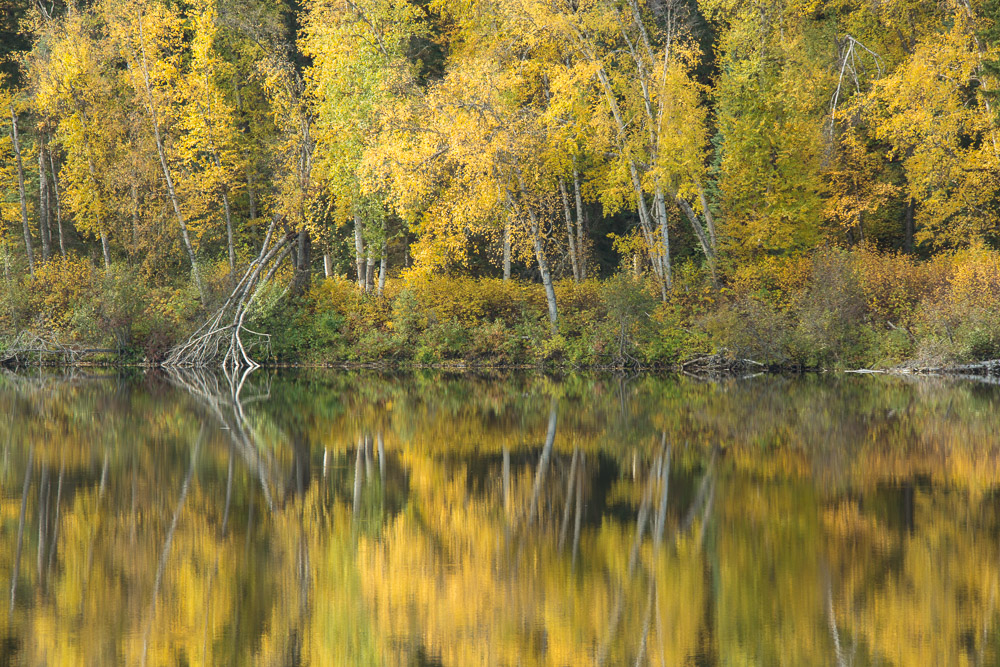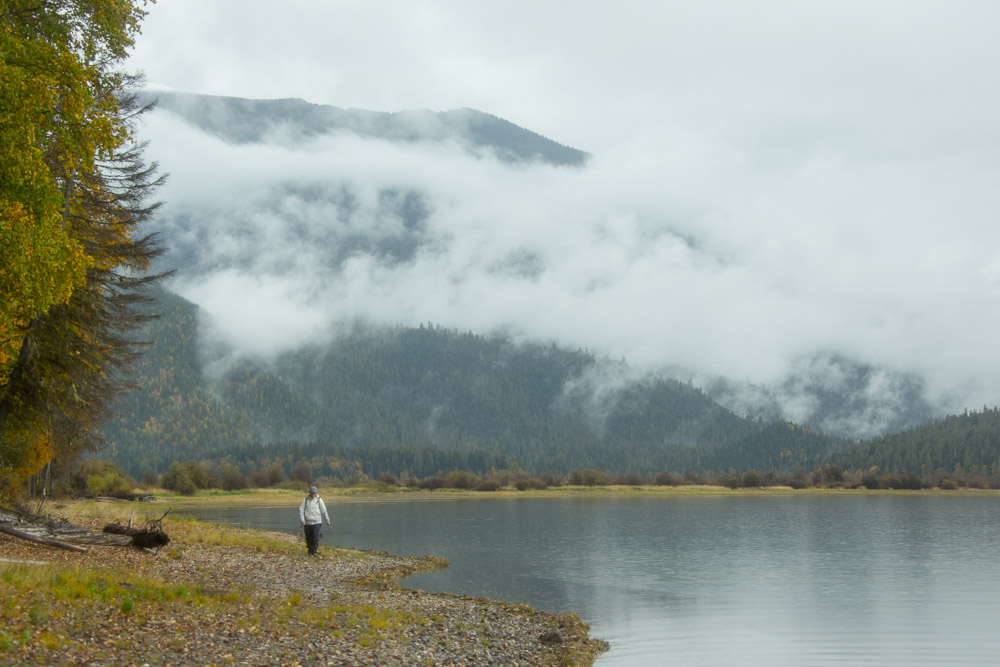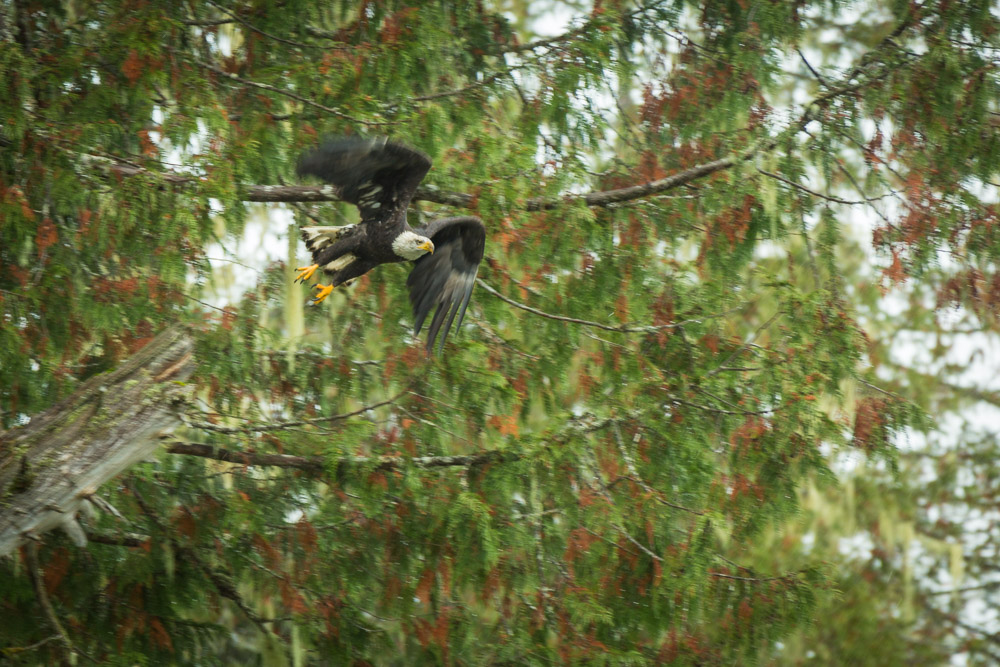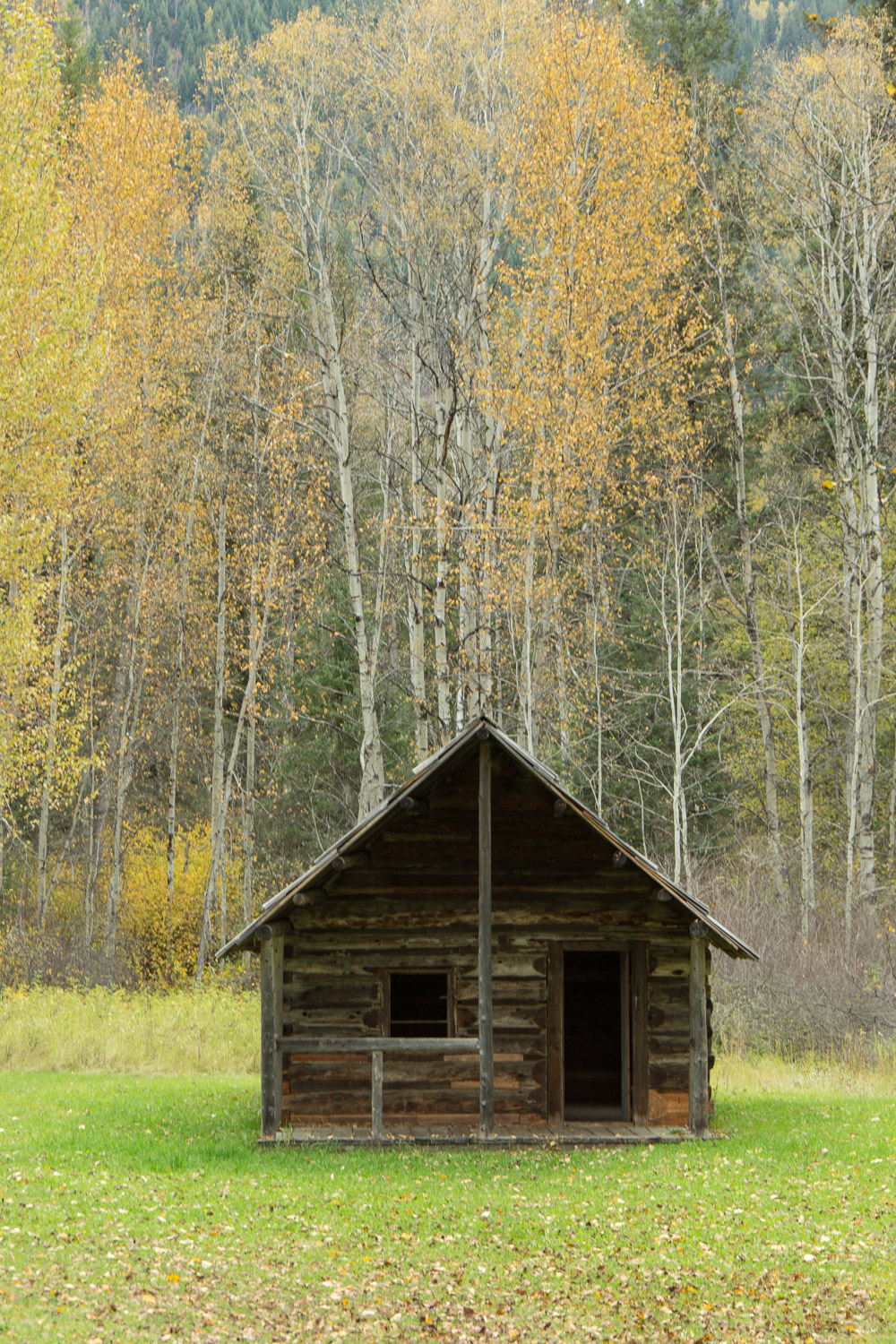 Enroute to Wells
From Likely we took the scenic route north and drove what is literally known as "the back road" to Wells. It is only a 150km journey but we made it last all day with an inestimable number of photo stops and a lazy picnic lunch near waterfalls.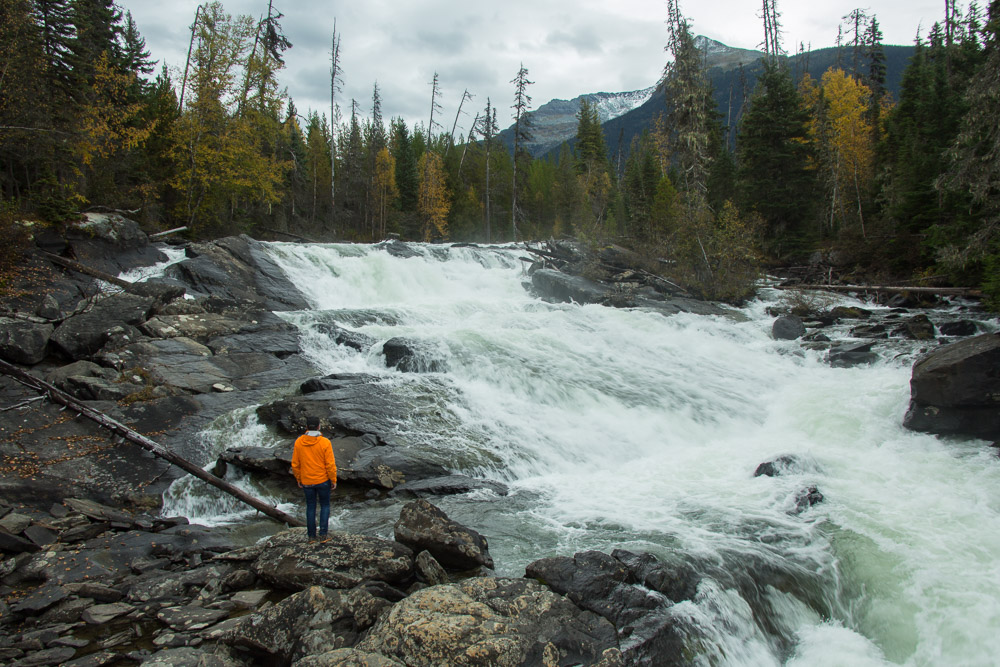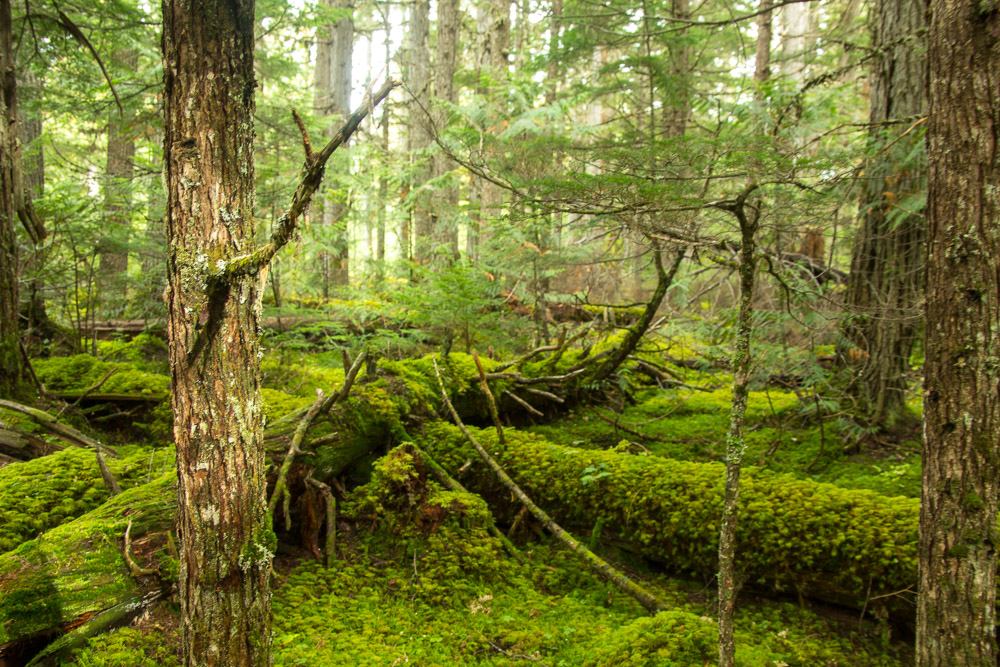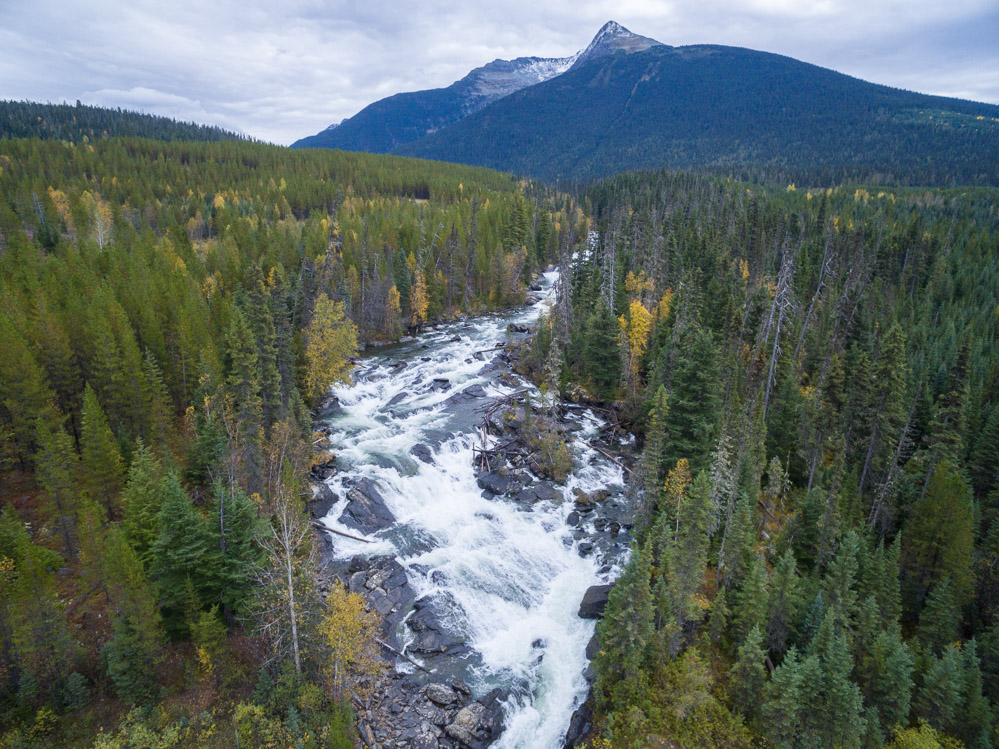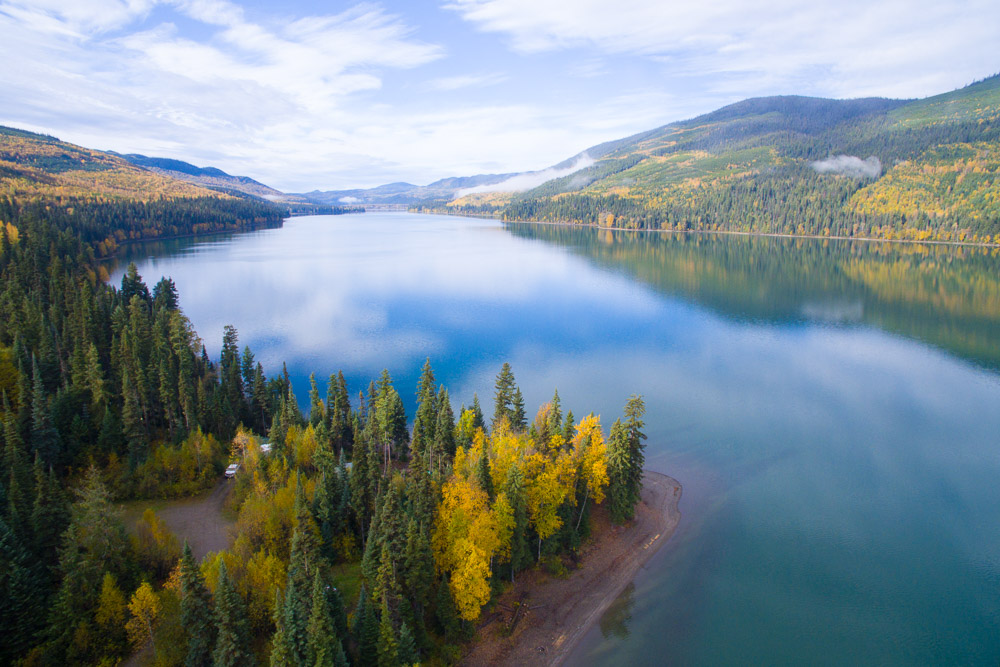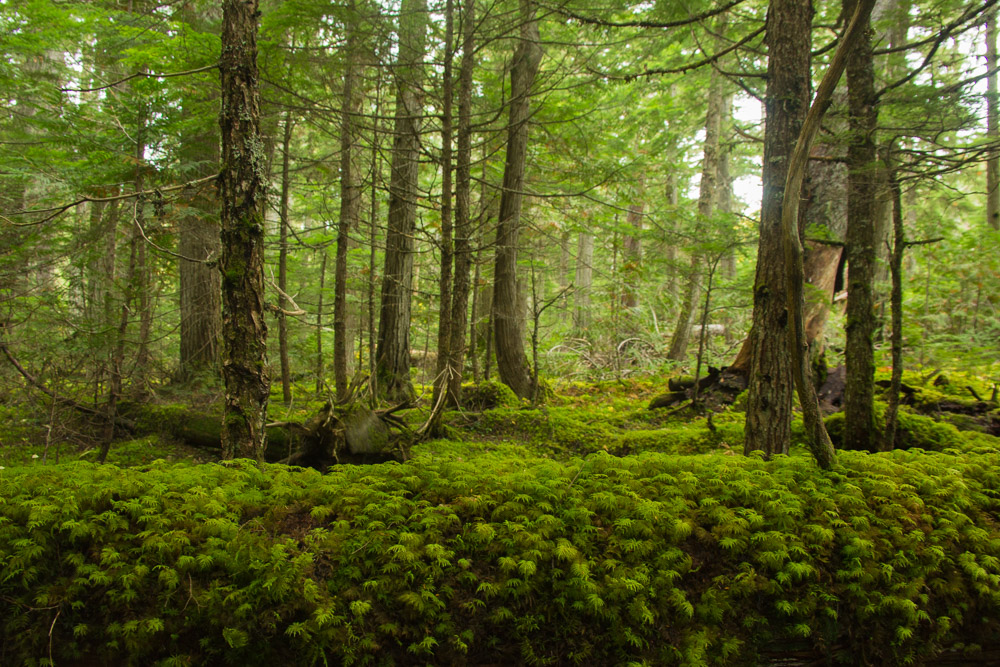 Wells
On the edge of town we were flagged down by a passerby. He gestured to the vast meadow that spread out from the road, and opened with just one word: moose. There he was, a large bull just a couple hundred metres ahead. With a quick change of his camera lens, Pete was poised and began shooting. Within minutes, several others surrounded us, as if they were gathered by some silent moose whistle that only townspeople could here.
Their photography gear put ours to shame. For them, such a sighting was probably a regular occurrence, yet all were still determined to capture the scene. "It doesn't get old," one told us. Geoff, our guide, tested his moose calls to try and draw the bull closer. "It's a special place."
The population of this picturesque town may be a fraction of what it once was as a mining hub, but it is not lacking in allure. It has a tiny but strong community of artists and adventurers alike. Bright buildings sit on the edge of this vast meadow that teems with life. In the wintertime, it is a focal point for cross-country skiers and sledders. In the summer it's the starting point for the popular canoe circuit in Bowron Lake Provincial Park.
Barkerville
Near to Wells is Barkerville, a world-class heritage site named after an English prospector who spearheaded growth in the region that eventually shaped the entire province.
In the summer it bustles as a living museum, with visitors weaving in and out of the over 100 structures that stand in the same spot as when they were built starting in the 1860s, and interacting with the actors in character from that period. Winter activities are planned but less involved. We visited just after the summer season had closed, and had the town entirely to ourselves.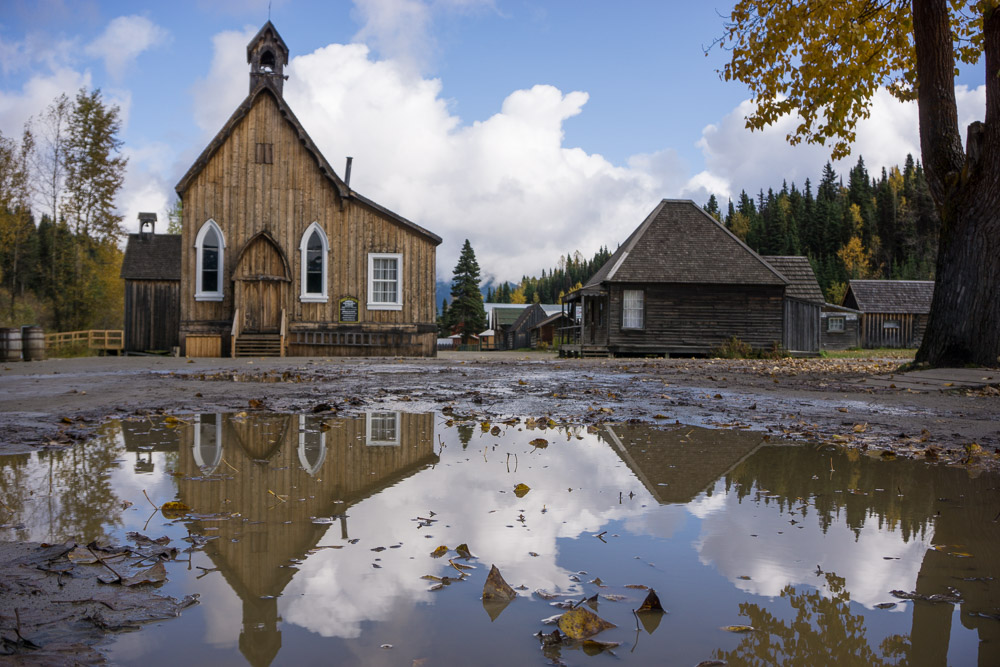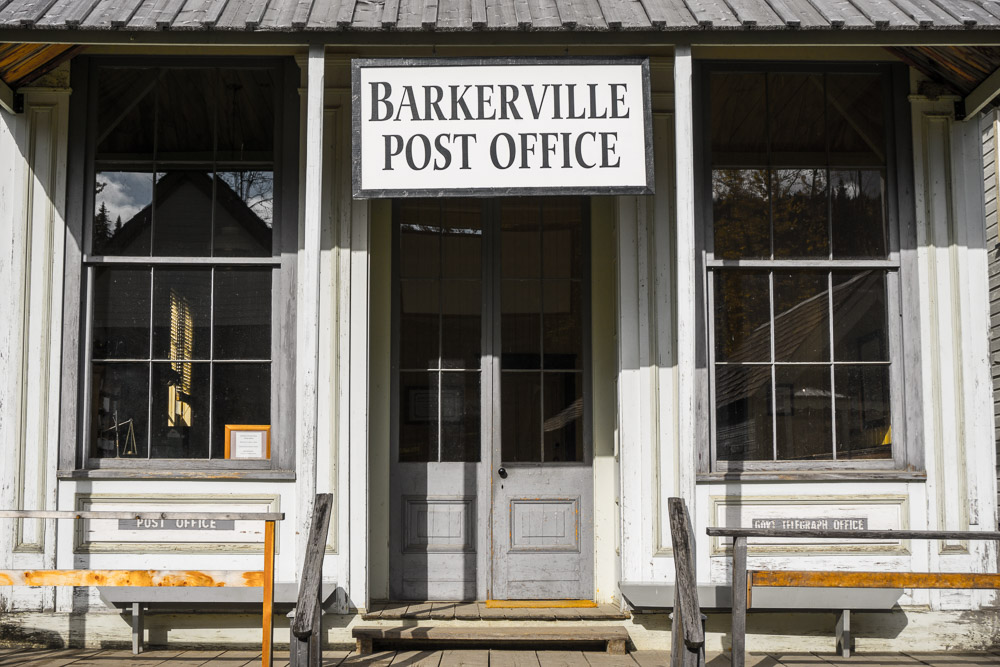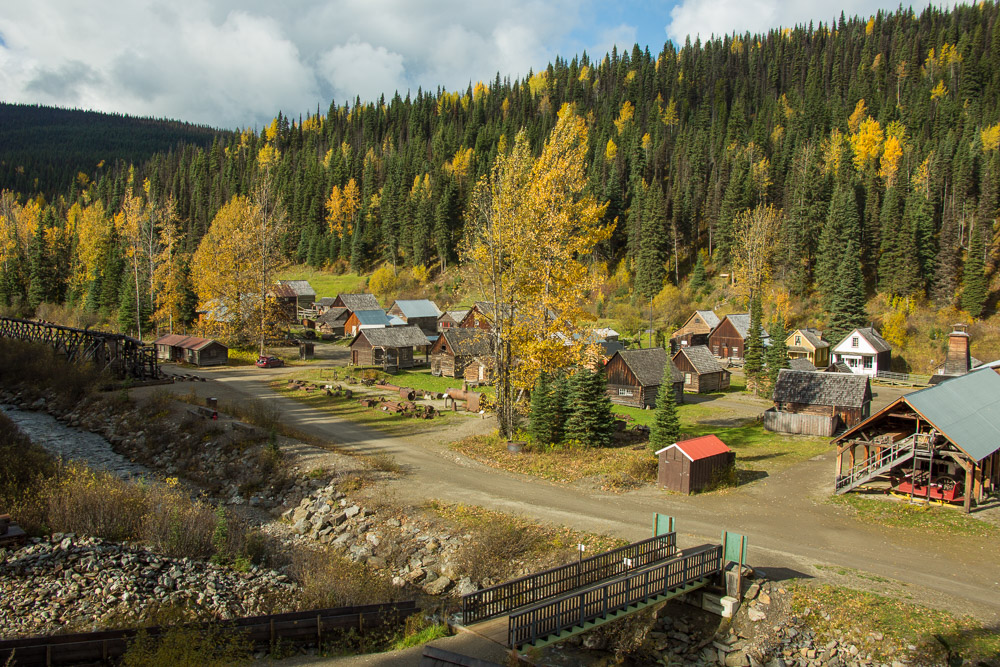 That doesn't mean, however, that to visit means an absence of treasure.
Our visit to the nearby Bowron Lakes was still to come.
Our trip to this region was thanks to Cariboo Chilcotin Coast Tourism. Our opinions, as always, are our own.