The Mountain
Seven years ago, Pete and I almost slid off the side of a mountain in Peru.
We were hiking up from the depths of Colca Canyon via a series of continuous switchbacks for 3,000 metres. It had started to rain about a third of the way up – a steady and relentless patter that increased in force the higher we climbed. Despite our rain-proof gear, we were soaked through to the skin, but that ended up being the least of our worries.
With about a quarter of the climb left to go, a group of three individuals just behind us let out a distressing scream. We turned to see a rush of water descend over the edge of the path above them, narrowly missing their heads. The path we shared was only a few feet wide – had they been caught in the overflow, they very easily could have been swept over the side.
Pete and I could hear another rush of water. A mountain guide peeked back around the corner and yelled at us to get to the wall. We threw ourselves against the smooth rock face, turned to look at each other in panic, and held hands as the whoosh got closer.
Instead of coming over our heads, the flowing water consumed the path at our feet. For the rest of our way up the mountain, we hurried but carefully placed our steps on steadier ground around the edges. We were ever-wary of the fact that a misplaced foot could mean a tumble over the mountain's edge. There were no more pauses to sip from our canteens, no more stops to catch our breath as the altitude rose.
When the top was in sight, I felt like I had been punched in the chest. I sat on the edge, still in a downpour, and let it all out. I sobbed and hyperventilated. It was only then that I allowed myself to think about how we had just skirted death's edge.
And I feel like I am there again, after five months of fighting cancer. I'm at the top of the mountain, looking down, crying and realizing how fucking terrifying it all was.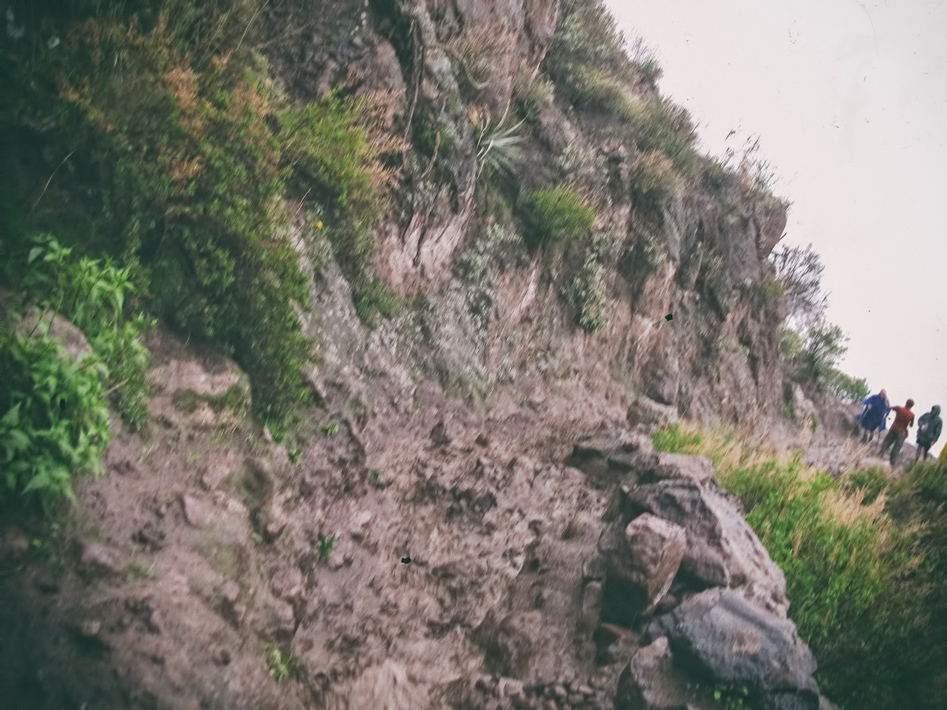 I was probably just days away from dropping dead. Not weeks, but mere days. Maybe even hours.
When I arrived at the cancer centre in Calgary, the team started my chemotherapy without full confirmation of the strain I was battling. The mutated cells that make up acute promyelocytic leukemia quickly reproduce and crowd out the good cells – so quickly that the scariest characteristic of this type of cancer is that it can cause early and spontaneous death. As humans, our cells mutate all the time but usually cause no harm. Then there are the little buggers that mean to kill us, and replicate rapidly. With no time to waste, the doctors made some assumptions and started my chemo. If I hadn't gone into the emergency room when I did just two days prior, I may not have even made it that far.
APL is a rare strain of leukemia that strikes only 100-150 Canadians each year. Like most cancers, getting it is just shit luck.
But I still find myself wondering why and even when. Not the anguished why me that people might expect – I know from experience that life can be a twisty motherfucker and I am definitely not immune to all possible turns. But instead I question if there is a bigger why to all of this. Is there a purpose? What am I meant to learn? I expect it will take me years to answer that question, if at all.
I am also a bit obsessed by the when. I often think about the moment it began, when that first mutated cell was born.
Did I feel it? Was there a small change in my force that I ignored?
The first hematologist I spoke to figured that I had leukaemia for maybe a month. So that first little cell may have been born when I was in a canoe in British Columbia. Or hugging my nephew near Edmonton. Or in a plane destined for our housesitting gig in Washington.
And then I think about all I did in that month while the cells replicated undiscovered. I spoke at a conference and Pete and I celebrated our 15th wedding anniversary. I remember the weekend before my diagnosis – we had made plans to visit a friend but I had to cancel. I could not figure the trigger, but for some reason, I had suddenly slipped into a dark place. I felt a level of despondency that I had not encountered since dealing with the death of my sister. I shut Pete out and retreated to a small space upstairs for a couple of days, trying to will myself out of it. Was it then that I subconsciously knew what was to come?
I could, quite literally, drive myself mad thinking about every moment before and during. And in these last few days I find myself reflecting even more, and getting quite emotional as I look down the mountain I just climbed. I'm surprised by the despair – shouldn't I just be feeling joy that this is almost over? I should be focusing not just on the bad luck that befell me by the spontaneous mutation of cells, but on the good fortune that I have been so loved and supported every step of the way, and that if I am on the right side of the statistics for this type of leukemia, I can use the word cure. My life will shortly be mine to continue as I please.
Sort of.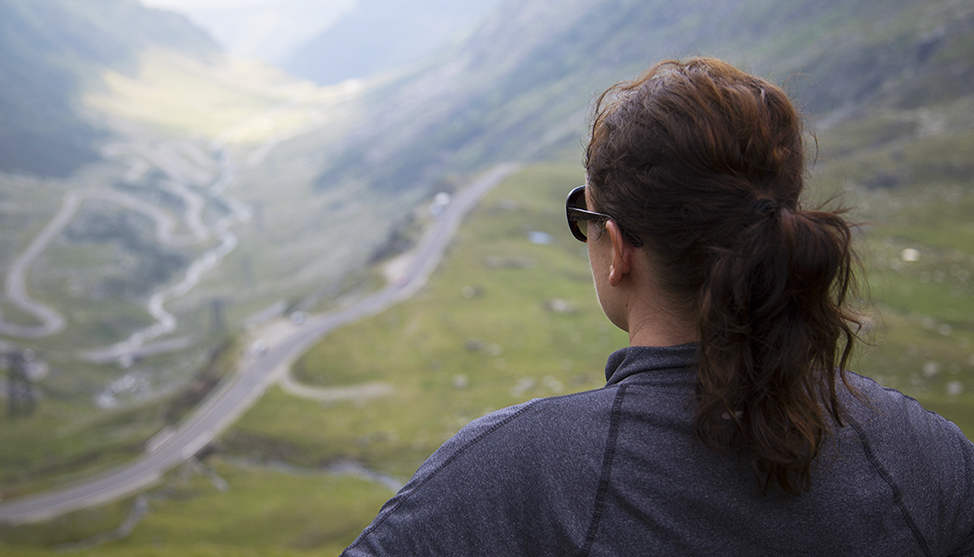 This hardship has caused Pete and I to make some tough decisions. For the next two to three years, even though I am free from daily treatments needed at the hospital, I will still be bound by the disease. I need blood tests every month, and doctor visits every couple of months for new prescriptions that I will need filled for the next two to three years.
As such, our carefree lifestyle of bouncing around the globe is no longer realistic nor sustainable. While I will be free to travel between tests and appointments, we will need to be here much more often than we have been for the last eight years.
So, we bought a townhouse and a vehicle. And maybe this is what causes the distress – not just the reflection on what I've been through, but how it is changing our future.
For many, such milestones of decorating a new house or driving a new car are a jubilant time, but for us, there is a distinctive lack of excitement. Had cancer not shown up, such settling wouldn't even be a consideration. We are truly happiest when we are free on the road. We loved our life. This feels forced.
There are, of course, many positives that come with being here: we're close to family and friends, our business has picked up because of our apparent stability (I'm guessing), and we can't forget that we are surrounded with some absolutely stunning scenery. I am sure that with time, and once the sting of these new constraints abate, we will come to appreciate that more.
But in any case, our life will be different. It doesn't mean it has to be worse. We just need some time to settle into it.
New travel plans are still coming along, albeit in shorter spurts rather than the luxuriously long months we are used to spending in one location. For someone who is often scared to fly, I can't wait to actually be soaring above earth once again. I need to go somewhere, and soon. So does Pete, for doing double-time as my nursemaid and purveyor of all business while I recoiled for the last five months. And my Mom for never leaving our sides as well; she'll be hitting the road with us for a trip too.
I expect that contemplating my life after cancer is just beginning. For now, I need to pull myself out of the chemo fog and revel my place atop the mountain. I'm here. I have so much to be thankful for. And a lot of life yet to live.