In Case You Were Wondering, We Chose Ambition
In Case You Were Wondering, We Chose Ambition
February 15, 2016
We're consumed.
We wake up at the crack of dawn every day (with help from this lady), immediately pull out our laptops, start in on pot one of coffee, and get to work.
We try to shower every other day at least. That doesn't always happen. We have some good blogging friends living nearby so would love to see them a couple of times a week. That doesn't always happen either. Twice lately I've realized I spent the whole day wearing my shirt inside out without notice.
We are in a remarkably beautiful location where, upon arrival, I vowed to spend a few minutes on the roof each morning stretching and meditating. Instead, I think I can count all occurrences of that on one hand. Although probably necessary, considering how most of my days are spent hunched over my laptop, those moments feel too indulgent and frivolous.
If you are wondering what direction we took since writing this post, we went with an Option A/B hybrid. (To refresh: Option A was to slow down our travels to focus on business and Option B was to invest in help to progress our business further.) How silly of me to think that it could just be one or the other, or that even Option C (to say screw it and travel, travel, travel) would be considered for long.
Of course, it's never that easy.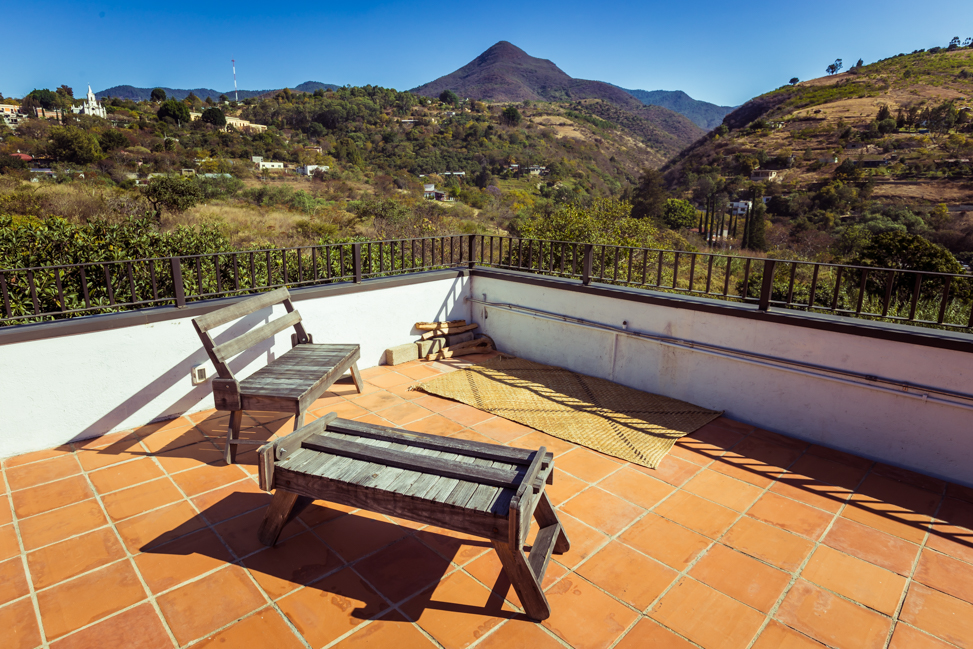 The decision to go the hybrid route was due to a significant serendipitous occurrence. While Pete and I were actually wavering between A and C, suddenly Option B became very real when this guy announced his free agent status.
We have known Andrew for several years through his previous roles in the travel industry and his ever-witty and sarcastic presence online. On initial consideration he seemed a perfect fit: fantastic experience, great connections, and with a personality that we both enjoy. And now, one month into Andrew joining our team, we realize how right we were to approach him, and how fortunate we are that he said yes.
It is a significant investment on our part, to be sure, but one that we are sure is going to pay off. Within the first month he brought in our first new client of the year, and the other potential opportunities that are laid out before us are immense. We're having exciting conversations with travel brands that we never before thought possible.
With Andrew, our team is four strong (Katie has miraculously stuck with us for over a year now and kept us afloat while we were off having the time of our lives last year). And so in early 2016, we wanted to start off the new year, and this new era of our business, with a bang. We all met in Austin for a bit of brainstorming, but most importantly, a giant team bear-hug over craft beer and BBQ.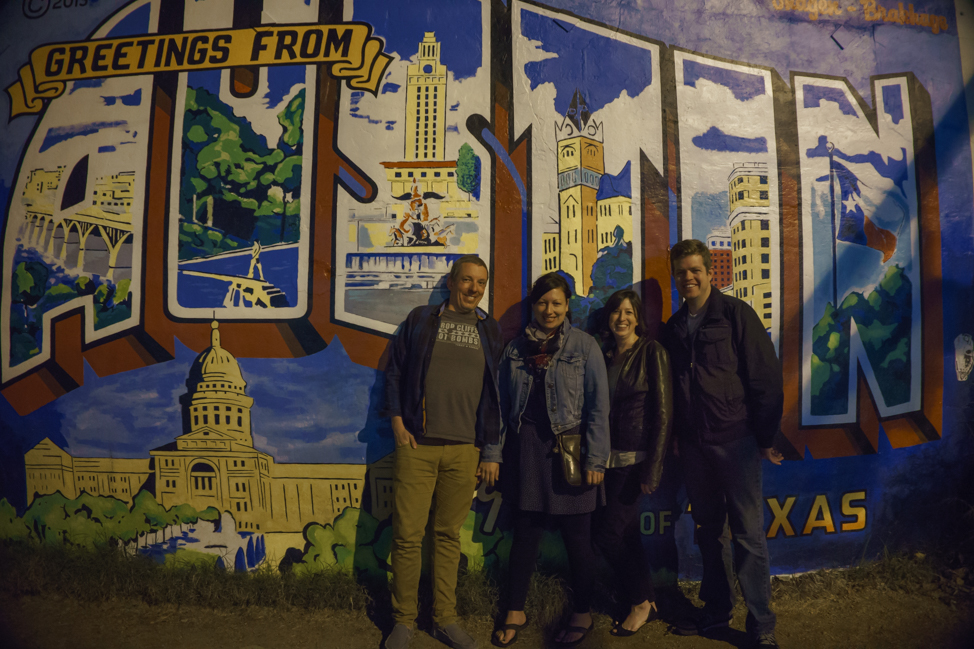 Back here in Mexico, we are riding the significant momentum and camaraderie we gained in Austin. Within our secret-Hecktic-Media-Facebook-group we are actively tossing around ideas and generating team discussions that are keenly guiding our business (when they don't dissolve into a deluge of emojis and sarcastic sticker usage, that is). Some of the ideas that have emerged are things that we have not seen before in the industry. Every day is encouraging and exciting and fun.
The best part? Andrew's presence, and his confidence in our ability to succeed, has given Pete and I a massive energetic boost as well. For the last couple of years we've coasted on the business that has come to us, but now we are actively and boldly looking outwards. I even let Andrew convince me that a webinar was a good idea (something I never would have considered before), and we are already over 70% booked with zero spent on advertising and a whole month yet until it runs. There is an obvious need for what we are doing, and Hecktic Media is finally stepping up and making our offer with conviction.
I truly couldn't be more excited about it. This is the first time that I feel definitively sure about my ideas and opinions. (It may seem silly, considering that we've been at this now for several years, but it took a similar amount of time in my old corporate career too.) I now feel like I've had enough time to absorb the knowledge I need to be able to act. Not that I don't have stuff still to learn, but I finally feel like I can speak from a position of authority.
I'm trusting my instincts. I'm even turning down business I don't think is a good fit – whether for us as a company or for the travel industry as a whole. You won't find us peddling cheap marketing tactics – we're focusing on quality projects that are going to help our whole community grow.
And, most significantly, what I thought might turn into a tough discussion between Pete and I over the ultimate structure of the team ended up being a non-issue. "Of course you are the CEO," he said without a second thought.
It's all about confidence. And timing, I believe. So many important factors have lined up that I am positive success is ours. All of the decisions we are making, from how to conduct our business to the photos to use on our website (which is still a work-in-progress), feel very important. It's all coming together, making every day more thrilling than the last.
I feel like these moments need to be remembered (which is why I hope to record more of them here, behind-the-scenes). They seem life-changing, even. I believe that we are onto something big.


P.S. All of this sadly means that our regular blog narratives are going to be fewer as we have less time for travel. In the meantime we are considering bringing on some guest writers (EEK! How would you feel about that?) or will just fill more pages here behind-the-scenes. All is being considered.
P.P.S. Want to read more behind-the-scenes? Click through here.