Tumors and Bookends
The other day I found a lump on my forehead.
I swore that it had grown on my hairline directly above my left eye one day, but then moved above my right the next. Furiously I googled to self-diagnose and every page I read assured that there was little to worry about unless it was accompanied by other symptoms. I took my temperature and gauged if my headache (present almost every day) felt different than the others. Maybe it did? I wasn't sure.
The night that I noticed it above my right eye I had a terrible nightmare. I was with my family in Argentina and the petechiae that appeared on my legs right before my leukemia diagnosis had returned with ferocity. It had moved to my arms. I was in a panic and yelling at my family to find the nearest hospital but they all just stared at me blankly as the small dots on my skin began to bubble.
The following day I was on edge and constantly fighting back tears. I tried distracting myself with work but ended up curled up in a ball on my bed, absorbed in mindless TV. I felt that hard little lump often and wondered if it had grown. I can't remember the dream that accompanied me that night but I woke with the same anxiety. I was ready to call my doctor. I had brain cancer now, I was sure of it.
On Monday I realized that the little lump was just a remarkably monstrous pimple forming on my hairline. I felt relieved but am still constantly touching it to be sure.
Is this what my life is going to be like now?
Will I turn every pimple into a tumor?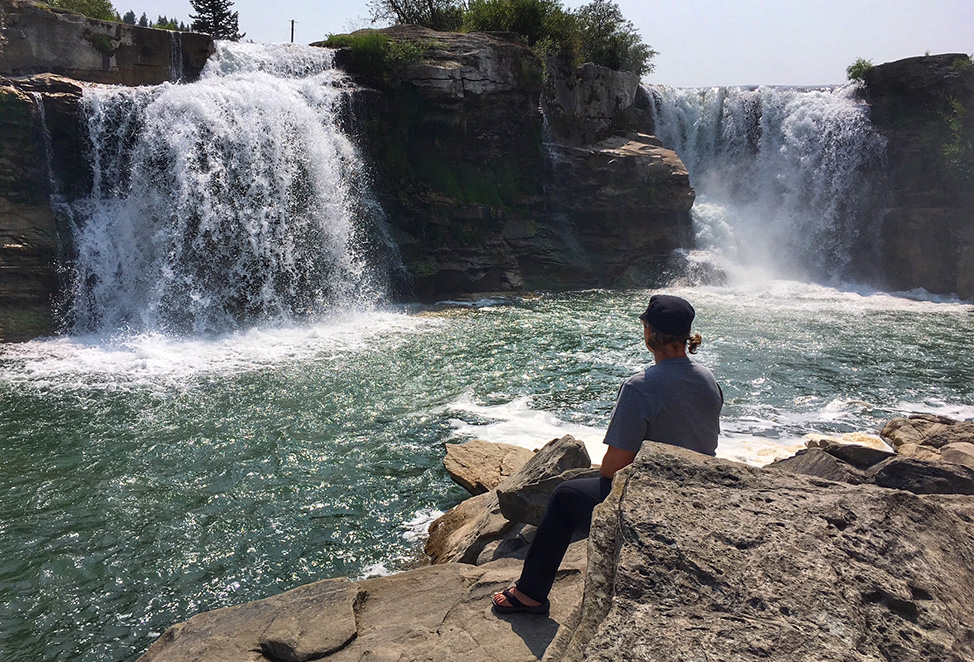 This post, the first since my very last treatment cycle ended in July, was intended to be celebratory. I have started and stopped it many times and above where I type this now are a variety of introductions, each deemed unsuitable the next time I sat down to write. I have gone from I BEAT CANCER AND AM UNSTOPPABLE to I AM STILL SO FUCKING TIRED, WHEN IS THIS GOING TO BE OVER? (What you are reading now is my attempt at a balanced version, but you should know that my outlook can contort daily.)
I have tried to mark this struggle as "over" several times already, wanting to believe that reaching specific cancer milestones (like achieving molecular remission and finishing in-hospital treatment) meant that my life could begin again. I've been desperately looking forward to bookending these last (almost) two years and saying: Well, that was shit! But it's over and everything is fine and I'm going to be okay and I can move on now!
But such expectation has caused me to repeatedly battle with bitterness. I hate that I am only 42 but often carry fatigue like a well-seasoned senior. My energy levels are improving, but Not. Fast. Enough. I am waiting for my body to catch up with my brain and all the ideas I have for myself. And I also wonder if it ever will. I hate the phrase "new normal" that many people use to describe their state of being post-cancer, but I realistically have to consider that I may never be my "old normal" again.
The same goes for my state of mind. WILL every pimple be a tumor? Will this level of anxiety forever exist, complete with flashbacks to the early and most difficult days when my very existence was threatened?
Where is the end?
Is there one?
I don't know. I can't see it. While my monthly blood tests have presented no leukemic cells for almost 18 months, I am beginning to believe that the intrinsic afflictions that accompany it (fatigue, lingering issues with my blood pressure, anxiety, and more) are just a part of me now. They may lessen, but there is no doubt I have been substantially altered.
So then, where do I go from here?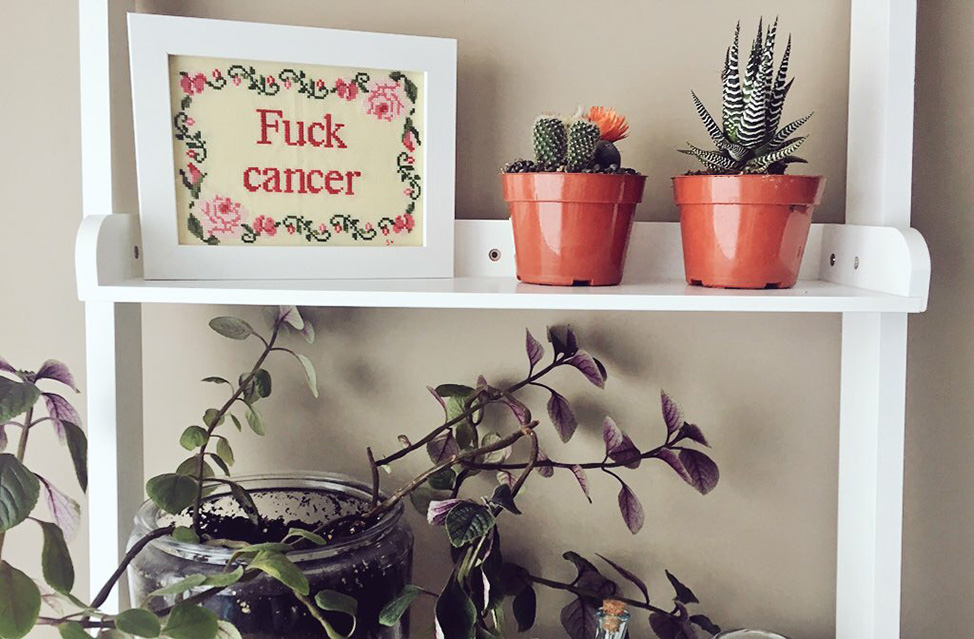 By standard protocol, I should have had two more rounds of restrictive two-week treatments spaced out until early January. I sat down with my doctor in early July, before my last round, to discuss not completing the protocol. Without outright suggesting it (I doubt he is allowed to?) he subtly made his opinion known. Given the early (unpublished) results of current trials, he believes that in a few years the "maintenance" portion of my treatment will no longer be required. There is no proof that it is actually preventing a relapse (as is the intention).
So I did that last one in July and now there will be no more. I will still have follow-up testing — frequency and duration to be determined at my next doctor's appointment — but I expect that it will be required for a couple of years yet.
I am tied, still. By doctor's exams but more importantly by my own physical limits. I am often asked if I am ready to hit the road again now that the worst has passed and I want to say yes. The desire is there, but in reality, my body is not. If I consider our recent trip to Europe as a trial run to returning to a nomadic life, I would have to honestly report it as a fail. Those 7 weeks cruising the continent elated but wrecked me.
I think I have finally accepted having a home base and reducing my travel to shorter stints. I am getting quite comfortable here. I miss the freedom of the open road dearly, but I also love my home and my demanding one-eyed, toothless cat. I love that Lethbridge now has a legit Mexican restaurant a short drive across the dramatic coulees that split our city in two. (Although I could do without the terrorizing winds, and the two smoke-filled summers we've had as fires rage to the west of us. I also wish it were easier to make friends here.) I am impressed with how much our business has improved since we've settled, and am very encouraged for our future.
I like that mountain escapes to Waterton and Fernie are easy road-trips, and that our airport now has TWO airlines servicing it (this is a big deal, you guys). I have four trips lined up in the month of September, and while I am already exhausted at the thought of them, I can't wait to meet new people and see new things. I am ecstatic that I even can. But I also find relief in knowing that if I please, I don't have to go anywhere in October. I have my very own comfortable bed waiting for me.
If there is to be no discernible end to this ordeal, then at least it seems I am beginning to settle into my "new normal". Soon I hope to say that I'm even okay with it, just as long as my energy continues to improve and the freakish pimples abate.