2,500 Days Later
April 3, 2016
This is what I knew 2,500 days ago (the day we officially became homeless):
– We were desperate, perhaps a bit crazy, and I was definitely depressed. But most importantly, we were both hopeful that this momentous life decision, one that we had dreamed about for years, would give us back our life.
– That even if the crazy travel dream didn't work out, we'd be okay. We are industrious and hard-working. Yes, we left with a flush bank account thanks to our early careers and sale of property, but we knew that even beyond that we wouldn't have to worry. We'd make it work.
– That we have the best friends in the world for being so understanding. They had supported us through thick and thin already, we shouldn't have been surprised that they'd be with us every step of the way.
– Yet I knew that all we really had was each other. We had loving friends and family members, but not the family units that we used to know.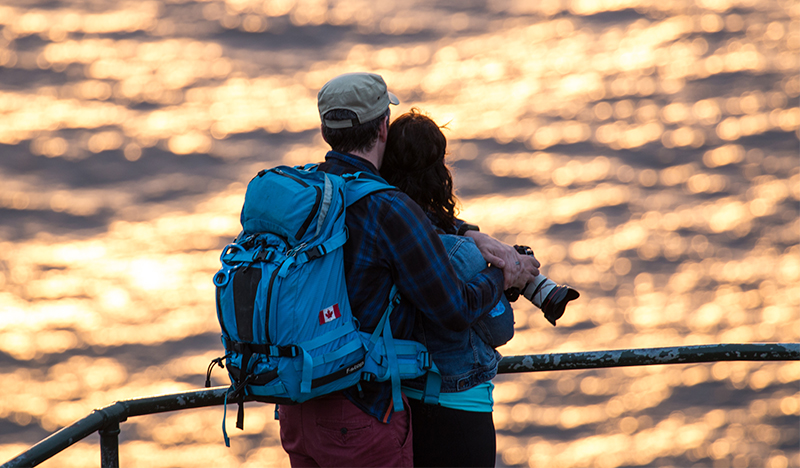 This is what I know now:
– That we really knew nothing then. We had no idea the change that these last 2,500 days would bring us.
– That we are no longer desperate and I am very far from depressed. (But we are both still probably a little bit crazy.)
– That living with nothing except what can be stuffed into a suitcase is doable and oh so freeing. And that this quote by Mark Manson says everything I want to say on the subject of minimalism: "It isn't about the absolute quantity of your possessions. It's about owning the least amount necessary to achieve your lifestyle goals."
– I know that the definition of home can be fluid. As cliche as it sounds, "home" is wherever we are together. Truly. Our marriage has become more than either of us ever could have imagined or hoped for.
– That the world is beautiful and heartbreaking and welcoming and terrifying and inspiring and ugly. It's full of faults and yet also perfect. And travel has provided the best education not only about the planet but also about ourselves.
– I am scared that we are ruined, in a way. I wonder if we can ever fit back into what others define as a "normal" life. It is becoming increasingly harder to relate with people who don't intimately know the world as we do. We are now those douchebags who can only contribute to conversations by talking about the exotic places we've been to, because that is all we know. (I'll be going into this point deeper in our monthly newsletter which will be sent out on Tuesday. Subscribe here if you haven't already.)
– The more I think about the above point, the more I believe that in our future years, should we choose to "settle" somewhere, it will probably have to be within a commune of like-minded people in a remote area. Maybe British Columbia. We might let some of you join us.
– I know that I was meant to do this. When I look back to our prior life and the rooms in our house I struggled to fill: I didn't know it then, but I was always a minimalist. When I look back to my prior career, that in which I changed jobs every couple of years out of boredom: it indicated my need to be challenged on a regular basis, which travel gives me daily.
– I also know that our instincts were right. We're making it work. We have so many positive things on the horizon that I feel like we are going to burst.
– And finally, I know that all of this pure happiness was only possible for us after excruciating heartbreak. I don't think we would have taken one step out of our door otherwise.
Which makes me terribly sad, knowing what I know now. But we will continue to tell our story so that maybe others don't have to wait for the same lesson.