WORK WITH US
We are passionate travellers and story-tellers with award-winning writing, photography and video. Combine that with our business degrees and decades of corporate success, and you get two of the most dedicated and professional travel bloggers in the industry.
We sincerely thank you for your interest in working with us! We are available for the following opportunities:
become a partner
Let us bring your destination or brand to life! We are selectively working with aligned destinations and brands, and have participated in successful campaigns with Visit Maui, American Express, Visit Finland, Travel Alberta, and many more.
run a campaign
Want to work with travel bloggers or other new media influencers and don't know where to start? Let us help you with your real-time marketing needs! We are the principals behind Hecktic Media Inc, and we offer tailored multi-blogger marketing campaigns for destinations, brands and tour companies.
**NEW** Are you eager to work with travel bloggers but aren't sure where to start? Our latest project, an ebook on How to Work With Travel Bloggers, will get you up the knowledge curve, quickly! Click through on the image to find out more.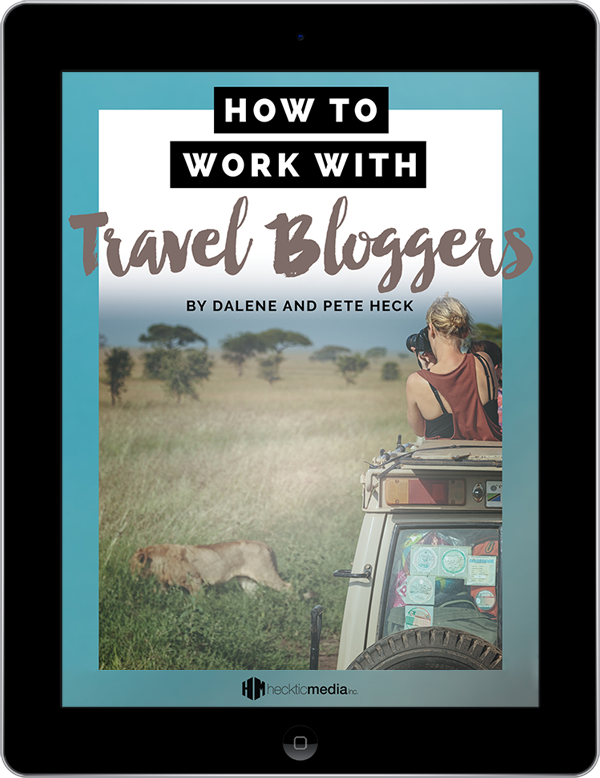 speaking engagements
Upcoming speaking engagements include:
Recent speaking engagements include:
(April 2018) HOST Saskatchewan Conference (Regina, Saskatchewan): The Science of Storytelling
(2017) "Power Up Brooks," Alberta's Entrepreneur Conference (Brooks, Alberta): Marketing 101 (branding, web presence, and social media)
(2017) The Next Big Thing (Calgary, Alberta): Creating Your Dream Job (panel)
(2017) Travel Media Association of Canada (Jasper, Alberta): The Science of Storytelling
(2016) Travel Alberta "Tourism Works" (Banff, Alberta): How to Work With Travel Influencers
(2016) Travel Blog Exchange (Minneapolis, Minnesota): Authenticity in Blogging
(2016) Canada Media Marketplace (San Francisco, California): How to Work With Travel Influencers
(2015) Nordic Bloggers Experience (Helsinki, Finland): Creative Blogging Projects
Contact us to discuss opportunities at your next event!
advertising
At this time, we are accepting no forms of advertising on our site.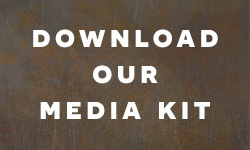 What our previous clients say…
"Pete and Dalene Heck were a pleasure to work with and easily stand out among the crowded travel blogger group. Their professionalism combined with impressive reach and more importantly, engagement with their audience, puts them in the top tier of all bloggers. Because their blog posts were well written, accurate, and heartfelt, they were some of the most popular posts written about Maui and therefore, elicited a genuine interest from readers expressing a desire to visit the island. I would jump at the opportunity to work with them again."
Wendy Harvey | Visit Maui
"Your posts are my favourite this year and I'd say that in the face of every blogger or journalist who'd ask me."
Hugo Leclerc | Tourism Montreal
"Working with Hecktic Media Inc. and the travel blogging community has been the best marketing investment we've made to date. The authenticity of the bloggers, the natural synergies between our audiences, and the connections we've made have helped us to grow and engage a passionate community of travelers in a way that we have not found via other marketing channels. After many months of working with HMI, we continue to find their guidance and expertise in blogger relations and marketing of the highest value."
Jen Kellum Nausin | VP Marketing at Trover.com