If we haven't said it enough times already, we are pretty damn fortunate when it comes to the caring family and friends we have.
We've been jetting around the province, trying to soak in as much time with everyone as possible. It's been fantastic, we've been so generously provided for – with comfy beds, great food, and even better company. We have loved every minute of it, but are truly and utterly exhausted!
And so when we arrived in Gull Lake, Alberta (another beautiful place you won't see in any Lonely Planet guide books) to visit our good friends Sharon and Daren, we had a feeling we would be staying a little longer than we anticipated.
Last summer we visited them in the same location, but their home was just being built. We wandered the skeleton of a house, and they showed us where the "Dalene & Pete room" would be.
Fast forward to the present and we were able to happily test "our" room. We originally planned to stay only for a few days, but after a couple days of relaxing, sublime lakeside living, kayaking, and some intense card playing, we invited ourselves to stay for an entire week.
We were determined to earn our keep, and found a few ways to do so. (Their kayaks desperately needed a workout, and their TV wasn't going to watch itself, right?) Most importantly though, we figured that the perfect way to treat them would be to cook some of the international cuisine we had enjoyed over the past year. At the end of the week, they would vote on which country they would choose to visit based on the food they ate.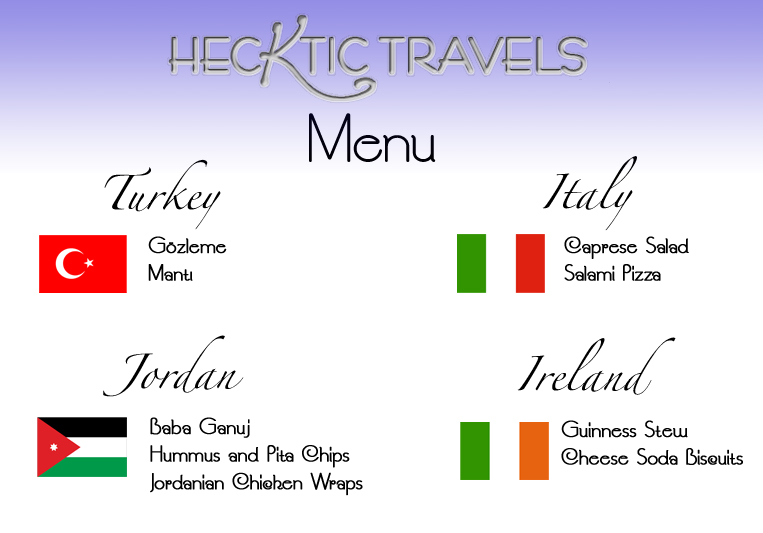 Monday: Turkey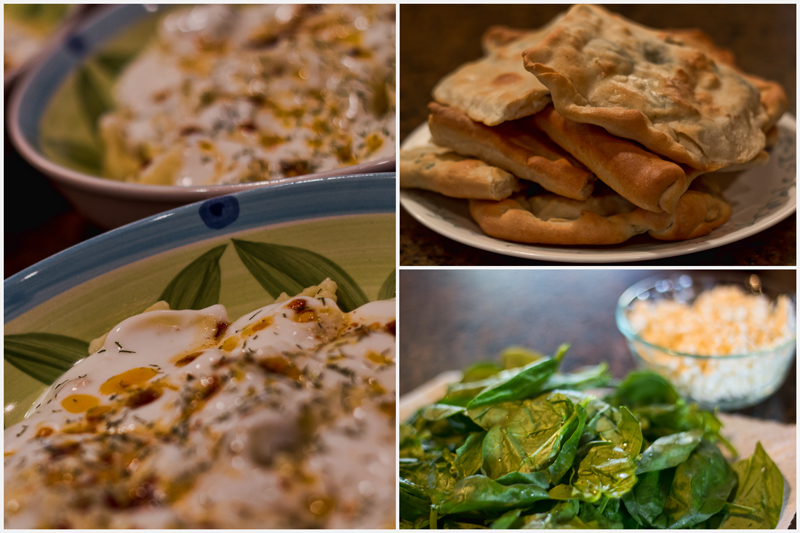 Spending 3 months in Turkey gave us plenty of ideas of what to prepare. The meal consisted of Gözleme (a pastry-like dish that is stuffed with feta cheese and fresh spinach), and Manti (a tasty ravioli-like dish that is covered with garlic yogurt, chili oil and dill). We may have cheated a wee bit with the ingredients based on what we could find, but overall it was pretty close to that which we enjoyed in Turkey.
Tuesday: Jordan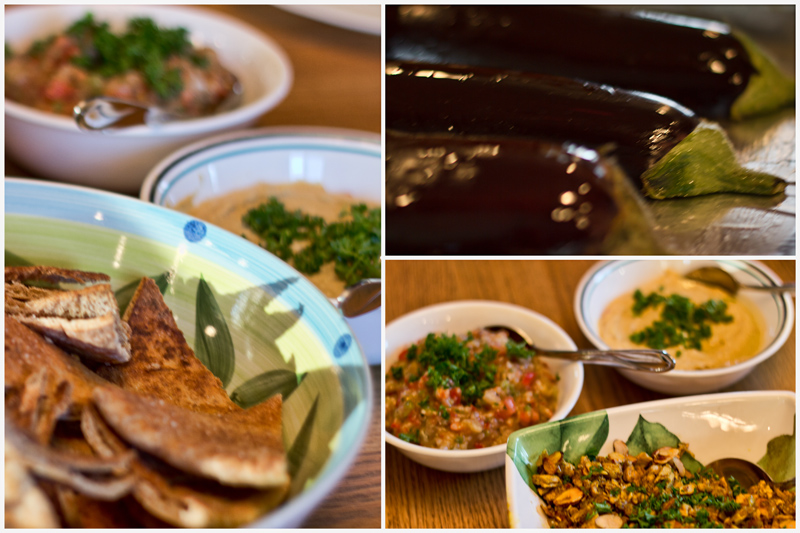 After learning how to cook at Petra Kitchen, we were excited to recreate the excellent dishes. We prepared Baba Ganuj with fresh pita chips, Hummus (a Jordanian staple with every meal) and Jordanian chicken wraps.
Wednesday: Italy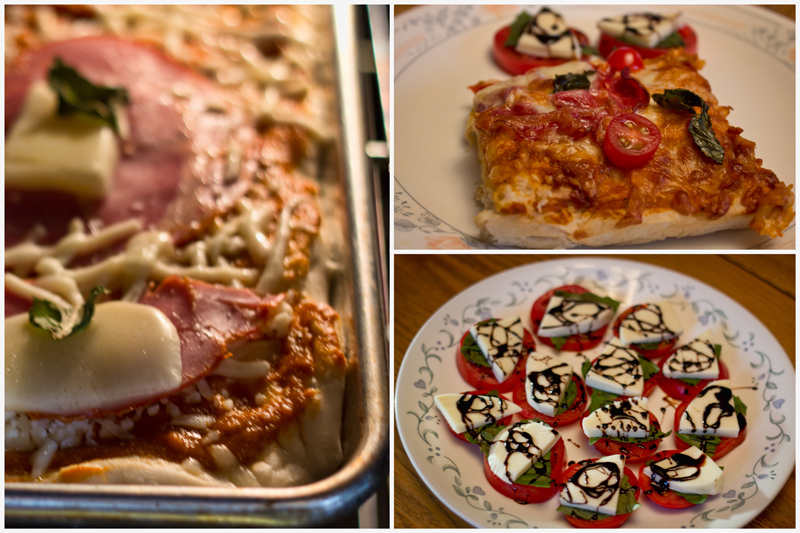 When you think of Italy, you think of the food, and it is a universal favorite. We made a Caprese Salad with a reduced balsamic vinagrette to go along with a homemade capocollo and basil pizza. Simple and delicious.
Thursday: Ireland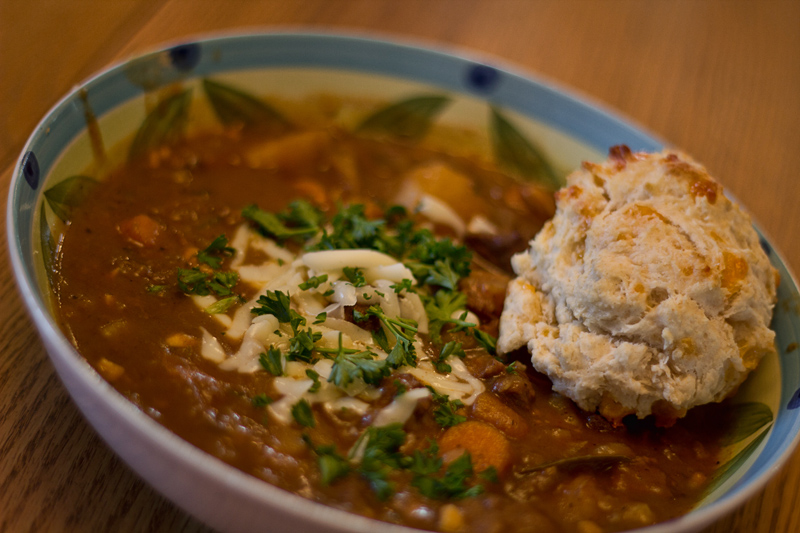 Ireland is not exactly known for it's excellent cuisine, but a good Guinness stew is still one of our favorite meals. To go along with the stew we made some cheddar biscuits.
The Result
Jordan won for the best meal! Turkey was a close second followed by Italy than Ireland. Perhaps it was the introduction to new flavors that aren't typical to Canada which brought both Jordan and Turkey to the top, but the fresh, healthy ingredients typical of Jordanian food are just hard to beat. Even with a good pizza.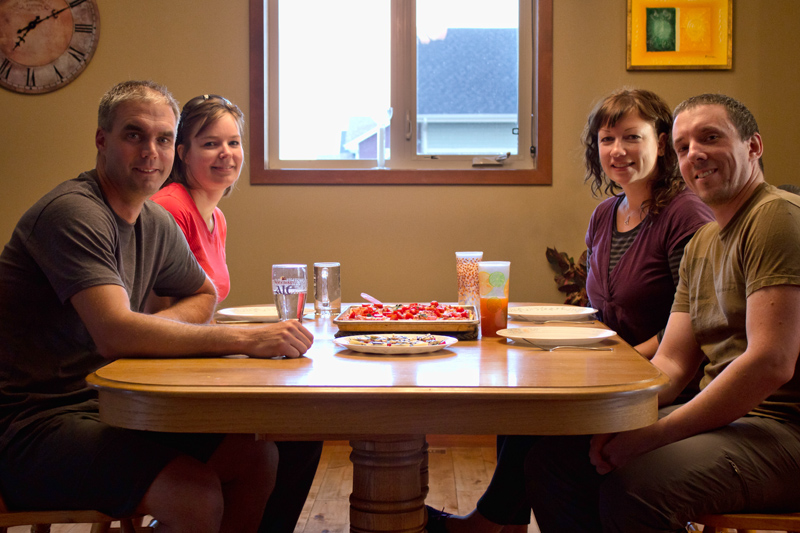 *****
Want to include British cuisine in your own "Ultimate World Cuisine Smackdown"? Sample it with a trip to England! Maybe visit Grange Hotel for a London hotel, or book a hotel in Earls Court here.