Over three years ago, not only did we give up our home and most of our possessions, but we said good-bye to an important piece of ourselves. We cut off a precious extension of our fingertips and mind – we silenced our cellular technology.
It took awhile to accept such a drastic adjustment. We were a little lost without it; we were no longer reachable by text message (GASP!), and Pete's poor thumbs went through intensive therapy to be broken of their Blackberry-ready-position.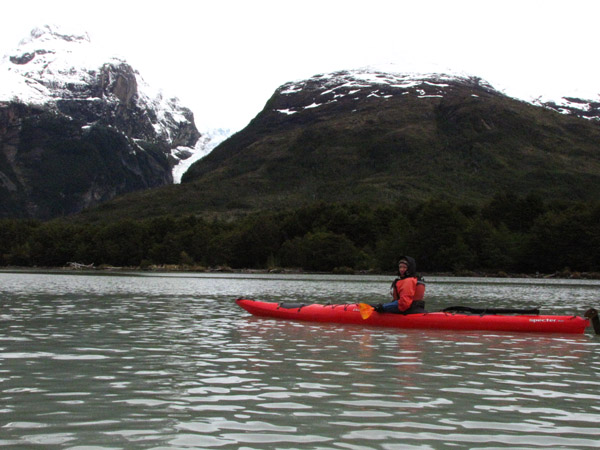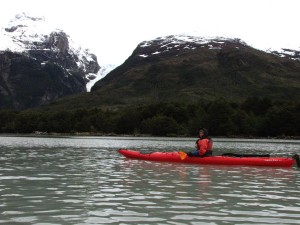 And after the first difficult adjustment period, something unexpected happened. We discovered that we loved being so disconnected. We were proud non-cell phone users, and reveled in our minority status. We were present, we were in-the-moment, we could spend the day nearly dying in a mudslide or kayaking amidst glaciers and not worry that we would be distracted with a message or phone call. Not everyone liked it: parents expressed worry about our off-the-gridness, and we had one person tell us that we were rather rude for being so out of touch. But everyone learned to live with it.
We've gone three years without, so when Samsung Mobile offered us a new Galaxy SIII to use on our travels, we were hesitant. We've managed (and enjoyed) this time without a cell, do we really need one? Would it distract us from our living-in-the-moment philosophy?
And while we've been buried under this non-cellular rock, the technology blew up, and we realize now that as both travelers and bloggers, having a smart phone could have actually added to our experience. We could have saved a lot of time with some of the great features, and captured spontaneous moments with ease. We realize that we have indeed been missing out, for several reasons.
Camera
The new Galaxy SIII comes equipped with a powerful 8 Mega pixel auto-focus camera. One of the most impressive features is the zero shutter lag so we don't have an excuse for missing photo opportunities. We can even activate voice control to say "shoot" and the camera will take a shot (great for those cold days coming up in Wisconsin).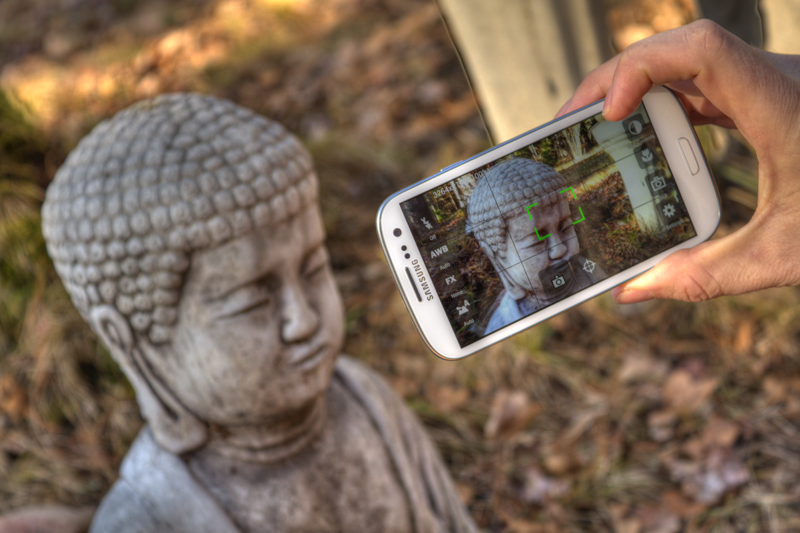 We have been having a lot of fun with this new device and you can see some of the our latest captures on our Instagram page which was just rolled out this week for viewing on the web. The Galaxy SIII has replaced our point-and-shoot, and will confidently step-in for our DSLR when necessary.
Features
We now understand why these devices are called 'smart'. The GalaxySIII has a lot of cool features to help make life a little easier.
— Smart-Stay feature – It can actually recognize when we are looking at the screen and will prevent the phone from locking or turning on the screen saver. This is so useful when reading webpages or documents and not being interrupted. (At first we thought this was terribly creepy but now really appreciate the feature.)
— Gestures – The phone has some cool gestures that are very convenient. Placing the phone screen-down will enable mute mode, thus not interrupting a meeting or dinner with a call or message (we can still be in-the-moment)! For a screen shot of any page, we can just swipe our hand across the screen to capture it. Phone calls are made easier by voice commands, and while reading a text message from someone, placing the phone up to our ear will automatically call whoever we were messaging!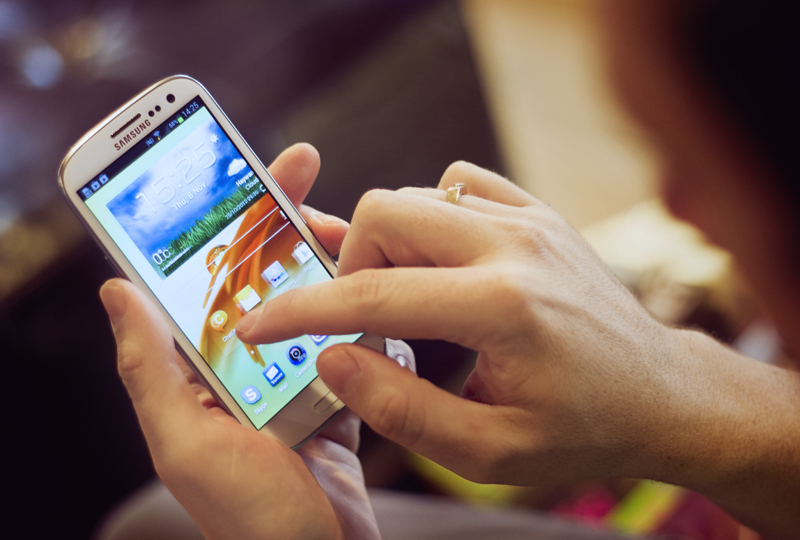 — S-Voice – Voice command technology at the touch of a button! We can ask for directions, a weather forecast, or hotel and restaurant recommendations. We can also make telephone calls or even play music by just telling it to. It's hands-free technology that works really well and picks up and understands our voices without a problem.
Overall, it has become a valuable tool in our blogging-arsenal, allowing us to be more accessible, take great photos on the go, and work more efficiently. (And it will probably make our parents happy that we have it, although we have yet to give them our number).
 *****
Many thanks to Samsung for gifting us a Samsung Galaxy SIII, and for sponsoring an upcoming trip (follow along on Twitter, searching for the hashtag #GalaxyTraveler for more details)!  All views expressed here are our own honest opinions and do not reflect the views of Samsung.