"Concept!" LongTallGabe* said, lifting his beer to his lips for a brief second. "Torn between missing old friends but not the work environment from which you came." He cupped his hand and waved it across the front of my face, as if framing the title to a newspaper headline.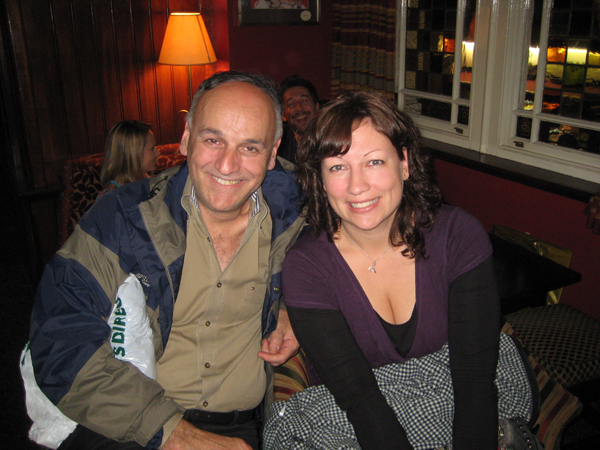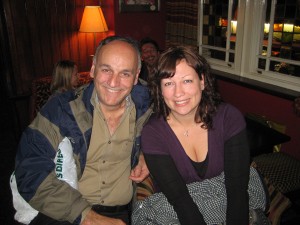 On a Friday night, at a small pub in Picadilly, I met up with LongTallGabe and CunningArt* – two executives of the corporation that held my attention the longest when living in Calgary. Though I didn't work directly for either of them, we bonded over the usual office nonsense and several crazy Stampede parties.
Luck would find us all in London at the same time, and plans were made. Over Indian curry and bad British beer, I filled them in on the latest in my adventures and they filled me in on the latest office gossip.
They asked plenty of questions, CunningArt was curious about the size of my backpack, and how I felt living only off of the contents inside. I admitted that this way of life feels entirely normal and unremarkable to me now, that my old ways seem so foreign and are somewhat forgotten.
I asked if they were going back to work immediately the day after returning home. LongTallGabe said that they hadn't entirely been away, gesturing to the mobile offices scattered on the table before us. But yes, they would be back to work downtown the following morning. He caught the wide smile I absentmindedly displayed while he answered, and he called me out on it. "You're smiling because you don't have to, right?" I couldn't disagree.
Admittedly however, there was a small, tiny part of me that missed my corporate existance. I missed my friends, the camraderie of my "work family". I also used to thrive on the stress – reaching for the large carrot that constantly dangled in front of me, each potential promotion or bonus was a new challenge to overcome. My best efforts were required, my skills were necessary to complete projects. I was needed by someone, for something. The farther I progressed, the bigger the carrot got.
And I gave it all up for a life of unemployed homelessness. My work, this blog, may be needed by no one, for nothing. But I can guarantee that it gets more effort from me than anything I have ever attempted before.
It doesn't pay all the bills – the trade-off between past work and present freedom is that the carrot is not near the size it once was. Instead, I'm blessed with plenty of tiny ones, but I know now that those are the sweetest. And just like Mom said they would, they have improved my sight and sharpened my focus.
On the tube home later that night, I saw tired men and women slumped in their seats, their heads propped up against the glass partition between cars. The tie was still tight around the neck, the high heel shoes still pinched. A briefcase on a lap was overflowing with paperwork.
Pete was waiting up in bed when I returned. Our worldly possessions were scattered across the floor in a state of half-packed disarray. A plane to Croatia was waiting for us in just a few days.
* Aliases have been chosen by the executives to protect their (highly questionable) innocence.