She is the Homecoming Queen of beaches.
She is the one that everyone wants to spend time with, and brag to their friends with a proof-providing picture: "Look where I hung out last week!"
She is without doubt, the prettiest one around. She is one long, blond beach, with the softest and purest of sand. She is groomed meticulously, nary a speck of garbage to be seen. We are all jealous of the brilliant color of the water that surrounds Her – a bright turquoise that draws you in as if compelled by magnetic force – damn, I wish the color or power of my eyes were that brilliant.
She's in all the glossy brochures, beckoning burnt out corporate slaves to part with their hard earned dollars in order to visit Her.
She is…West Bay Beach. And while we have been in Roatán for almost five months now, we have yet to utter a single word about Her on this blog. We have avoided the topic of this extremely popular tourist draw. In fact, we can count on one hand the number of times we have even visited Her.
Why? She's got impeccable features and curves in all the right places, but that is not enough to keep us there. Like every Homecoming Queen, She has flaws.
The glossy brochure picture is not accurate. It never happens that this brilliant stretch of beach is as enticingly empty as it is sold to be. Instead, it is constantly filled with cruise-shippers and other vacationers, all jockeying for a prime spot in the sand. There is an endless parade of vendors strolling up and down, loudly offering their wares at a bargain price. Her edge is lined with restaurants, resorts, adventure peddlers, and the like. On weekends when cruise ships are not scheduled to stop, the atmosphere is a little more inviting, with locals and expats bringing their families by to enjoy it after a hard week at work, but it still can be overwhelming.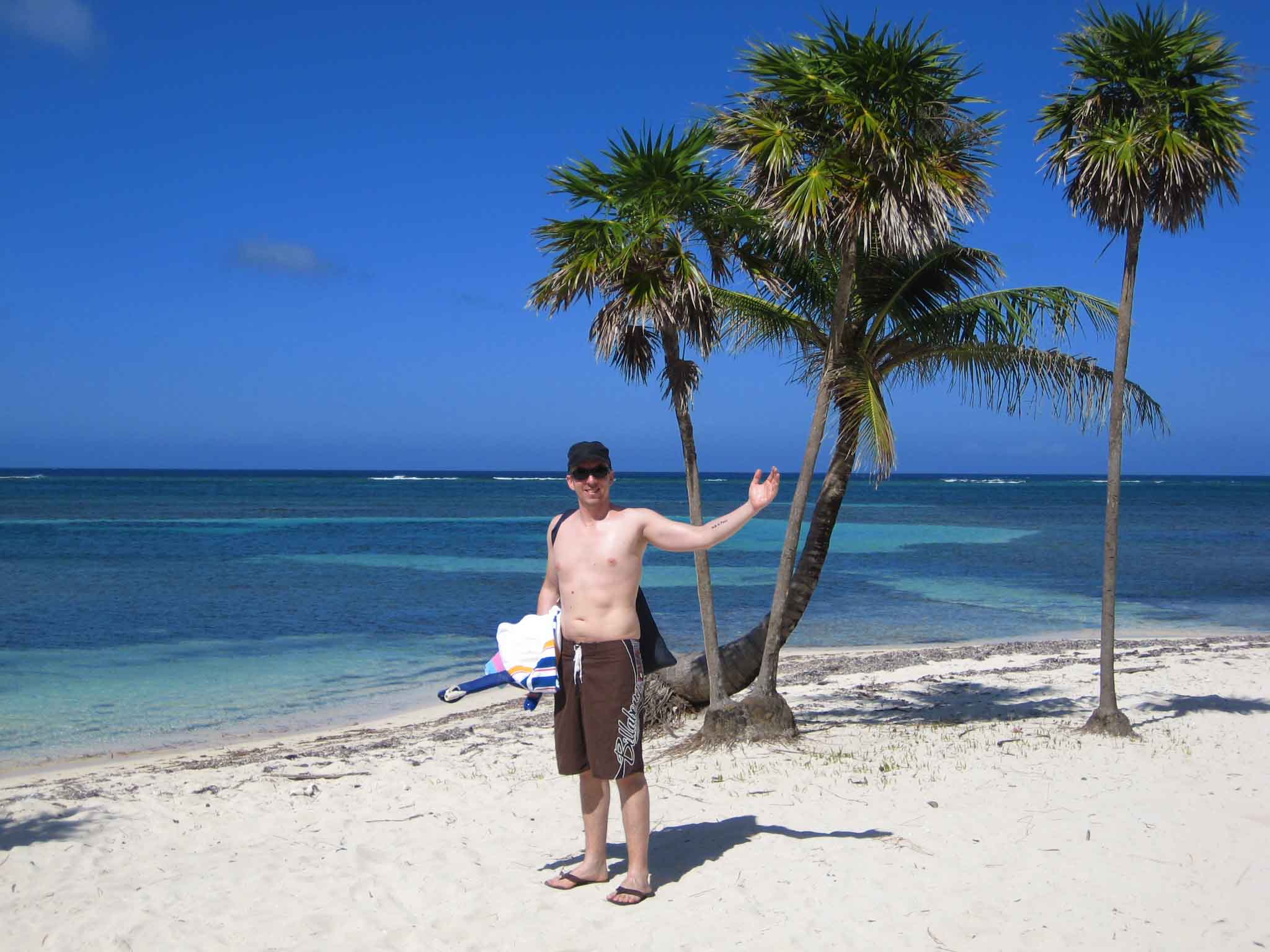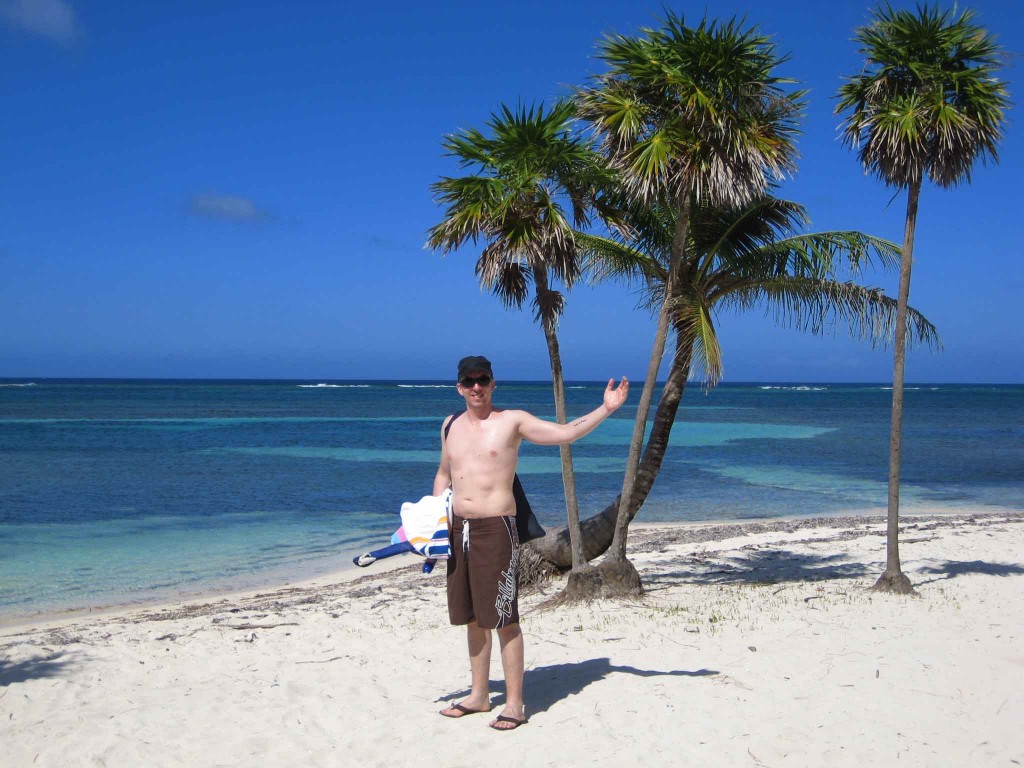 We have found other unblemished and unvisited beaches on this island that we prefer. They may not have Her flash or Her style, but we typically can have them all to ourselves. No banana boat rides, no freshly blended drinks available, no opportunity to buy cheap sunglasses. Instead, we can easily be lulled to nap under a palm tree, with nothing but the sound of the waves to disturb us.
And that's how we like it. Let the masses fight for their little piece of that paradise.
We were never really the Homecoming type anyways.