If you recall, on our last visit to Ljubljana, it took me less than an hour to proclaim everlasting love. Through a mystical winter fog I was bewitched by the soft lighting on aged buildings, and the ready smile that greeted us from all whom we passed. Pete and I ran through the frigid streets like young children, hands clasped and pointing out all we could see, before being reduced to tears at the sight and sound of a melodic choir perched on a street corner.
It stunned us, like no other place had previously. And so we went back to test those feelings again, to explore a crazy opportunity that may actually see us cultivate roots in Slovenia. We returned with excitement yet some trepidation, could such strong emotions be repeated?
We had a month in Ljubljana to figure it out. And we felt a connection in the first few days…
How nice of the whole city to throw a party for us!
(Okay, so maybe the party wasn't *exactly* in our honor, but we could pretend, right?)
The "Welcome Home" party is actually held every year, celebrating those Slovenians who live abroad but make the return to their homeland during the summer months. We watched local acts and some groups that came from as far away as Toronto.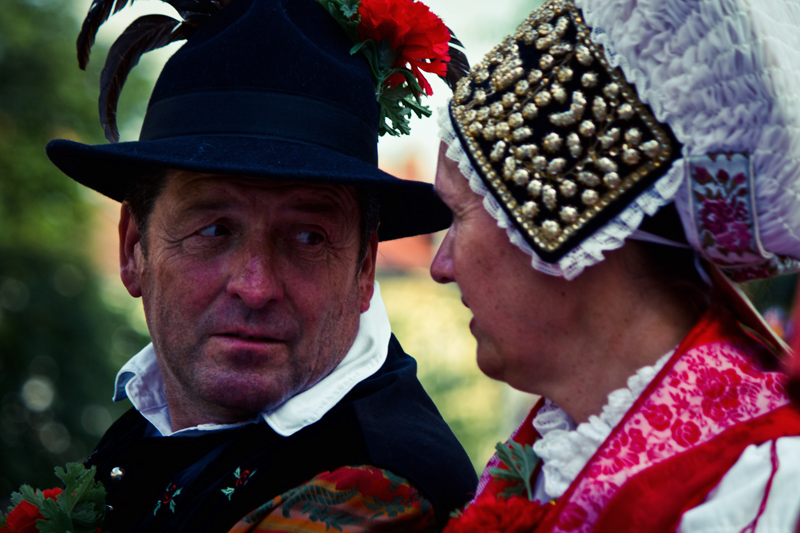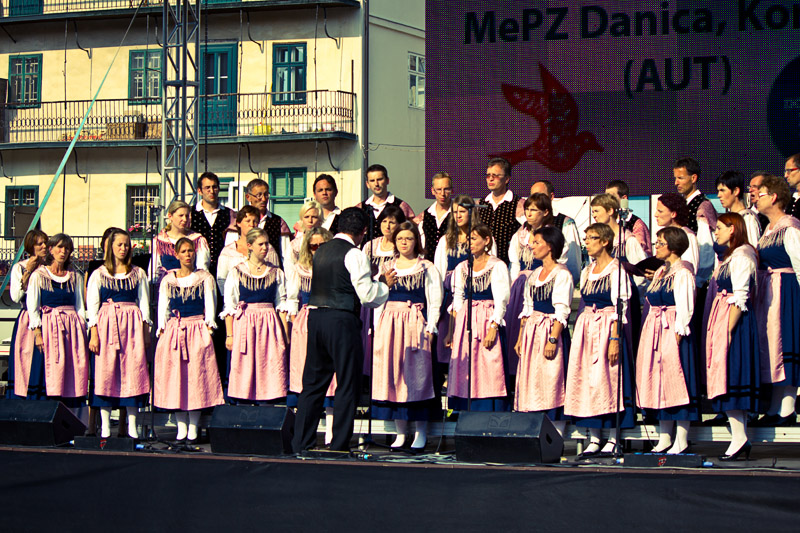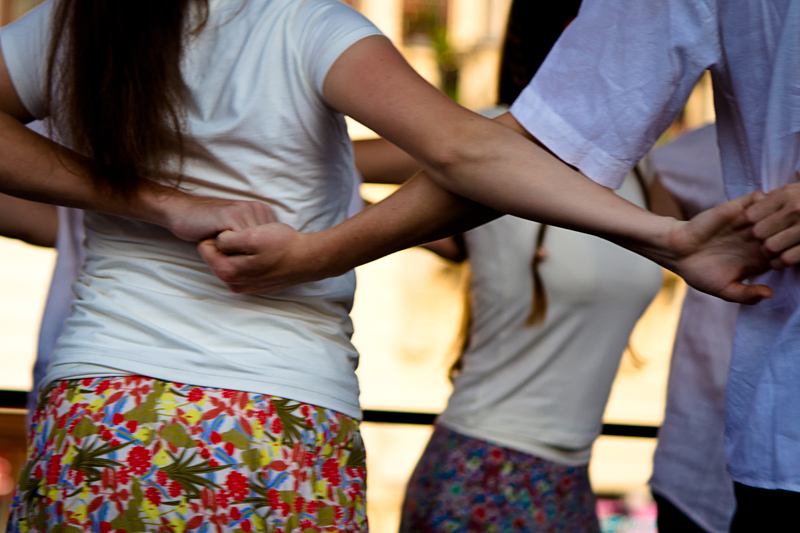 It was timely for us to attend, as it served to be a great introduction to Slovenian culture in the forms of music, art and food. A tiny country of just two million people, it is undoubtedly felt by all when anyone makes a move, and thus a reunion of this kind was touching to witness.
We enjoyed our afternoon but also felt a pull of our own. While we consider building our life in another country, it has been fourteen months since we've seen our own. Just a few days before this party in Ljubljana, we booked a westbound flight.
It is time to go home for a visit.
So, dear friends and family, we will be home in just a couple of weeks. And if Ljubljana can (sort-of-but-not-really) throw a party for us…then we're looking forward to what YOU can do! We don't need musical acts or a stage on a river. Maybe just some birds lining the streets? We'll leave that up to you… 🙂