I counted the number of murdered bugs smeared on the concrete wall. Eight, nine, ten, more. Of all sizes and former shapes, their grotesque forms had obviously been resident on the faded hostel room wall for quite awhile.
The so-called mattress I sat on was slightly better than a slab of concrete. I reached out to squeeze the pillow with the thin cotton case and discovered it was just as firm.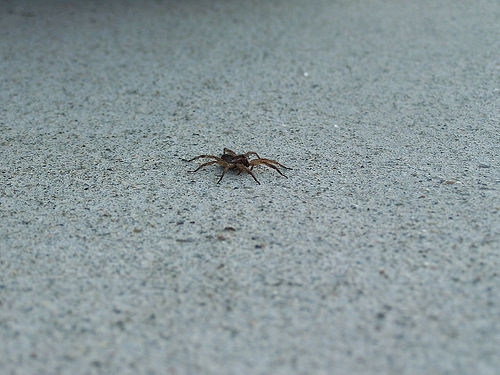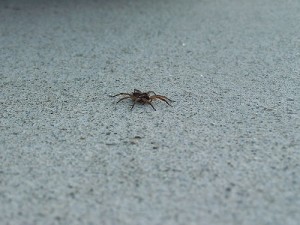 The power had been out for an hour. Pete yelled from the bathroom that the water flow in the shower had been reduced to a mere trickle. A disgusting bug crawled in under the large gap in the door. I was pretty sure it wanted to eat me.
This was the third really bad hostel in a row, and my limit had been reached. After nearly six months of continuous travel, a new "home" every two or three nights, I was exhausted. I was annoyed. I was crying.
In the middle of Colombia, our seventh country on our tour of South America, the travel breakdown had come, and an important decision had been made. Jetting from place-to-place had become too much and was no longer enjoyable. We needed to slow down. Better yet, we needed to sit still.
That was almost a year and a half ago. And while we are still on the road, and still "technically" traveling, it is in a very different manner.
We slowed it waaayyy down. We kinda sorta became pseudo-expats. Our preference now is to spend a few weeks to a few months in one place so that we can get to know it better and not burn ourselves out. Easier on our backs too, as we definitely could use some more lightweight luggage.
That fateful April in Colombia, we became the un-Hecktic Travelers.
We finished Colombia and returned to Ecuador to unpack our bags for several months. Then, after a visit home to Canada, we went to Honduras for six months. Then Ireland for two. It has been quite some time since we've continuously schlepped our heavy backpacks around and worried about booking rooms.
And oh boy, have we ever become bad at it. Never mind that we also hate to plan for anything.
We've forgotten how to travel!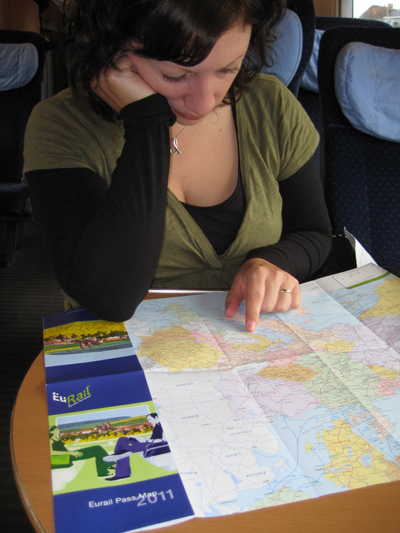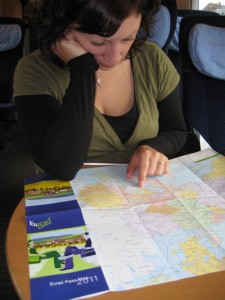 Since leaving Ireland we've shown up in new European locations without a lick of research done on what to see or do, fully (and wrongly) expecting that we would have plenty of time to figure it out. Even with two full weeks in Brussels, we couldn't bring ourselves to take the five minutes necessary to plan our onward travel, and thus had to leave a full two days later then we wanted, cutting our exploration of northern Germany short. We're so used to slow travel that our bags are too heavy to be lugging around daily – packing efficiently has become of minor priority. We've also been neglecting to learn new languages before broaching new borders.
In short, we are pretty terrible travelers, and have a lot to re-learn. Don't expect much in the way of "tips" from this website as we fumble our way through our next couple of months of hardcore travel, unless you want to be overpacked and underplanned. But we do promise to at least give you a few good stories out of it. 🙂
Here is our loose yet "hecktic" itinerary for the next couple of months, all suggestions on what to see/do/eat would be greatly appreciated. As would any offers of booking our accommodations and/or carrying our bags. 🙂
— We are currently on our way to Amsterdam, where we are spending a few days with our lovely friend Aafke whom we met in Bolivia.
— From Amsterdam we are heading to London for a 2-3 week housesit in the Camden area.
— We are THRILLED to be one of the participants in Eurail's Blog Trail program starting in November, where we will travel by rail through Croatia, Slovenia and along Italy's Adriatic coastline down to Sicily.
— Another housesit in time for Christmas!  This time in lovely Malaga, Spain.
**********
Not only are we bad travelers, we're also slow writers.  Did you know that we typically have a two week lag between our actual travel and our blog posts?  To stay up to date on where we are and what we're doing, be sure to visit our Facebook Fan Page, or follow us on Twitter!