Wishes and Stuff
Words by Dalene Heck / Photography by Pete Heck
"Hello Mustafa, my friend," Pete answered into the phone pressed against his ear, as
Kirsten
and I sat across the aisle from him on a local bus. The bus had only two other patrons and was yet to move, the driver repeatedly called out our destination "
Edremit, Edremit, Edremmmmmit
," to any person who happened to wander in the vicinity.
"We are on our way to Edremit and then Akçay, to watch the sunset," Pete explained. Staring forward, he nodded and spoke the appropriate ums and huhs until he finally motioned for us to get off the bus. He pressed the phone against his chest and engaged us in a quick conference.
"Mustafa said there is some sort of celebration going on right now, down by the river. People are making wishes and stuff. Wanna go? He said he'll come and pick us up in five minutes."
The sun sets everyday, but it's not often that you can see large groups of people making "wishes and stuff". We quickly agreed to the diversion in our plans and Mustafa arrived to retrieve us within minutes.
The large, vacant river valley that we had passed by so frequently was now blanketed with hundreds of people. Whole families huddled on the rivers banks, seats on the wild prickly grass were made with single sheets of newspaper. Most sat in quiet conversation or eating sunflower seeds, everyone faced the gentle river glistening in the evening sun.
The sun sets every day, but it's not often that you can see large groups of people making "wishes and stuff."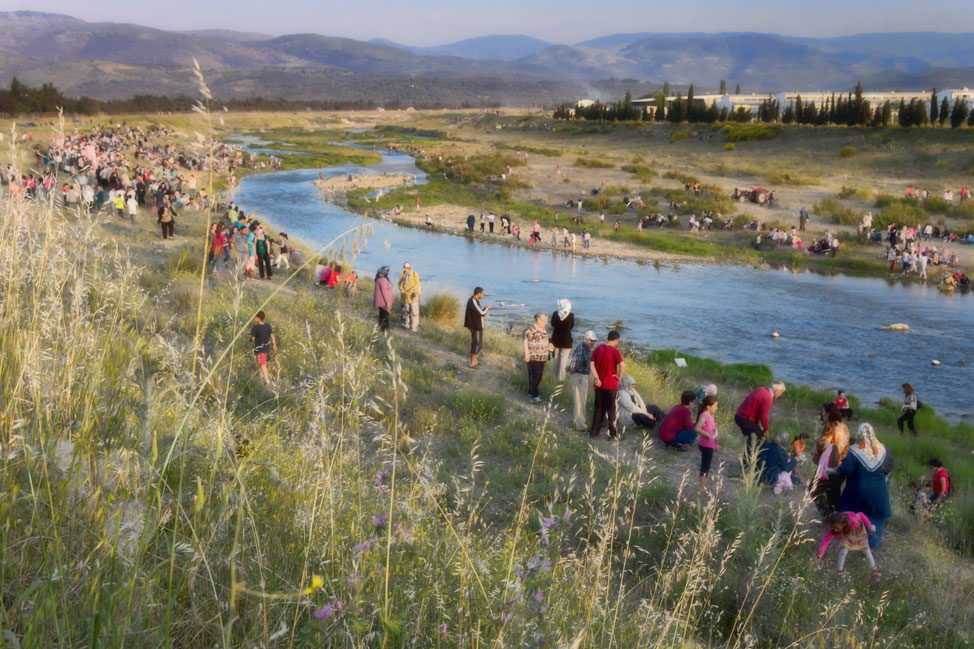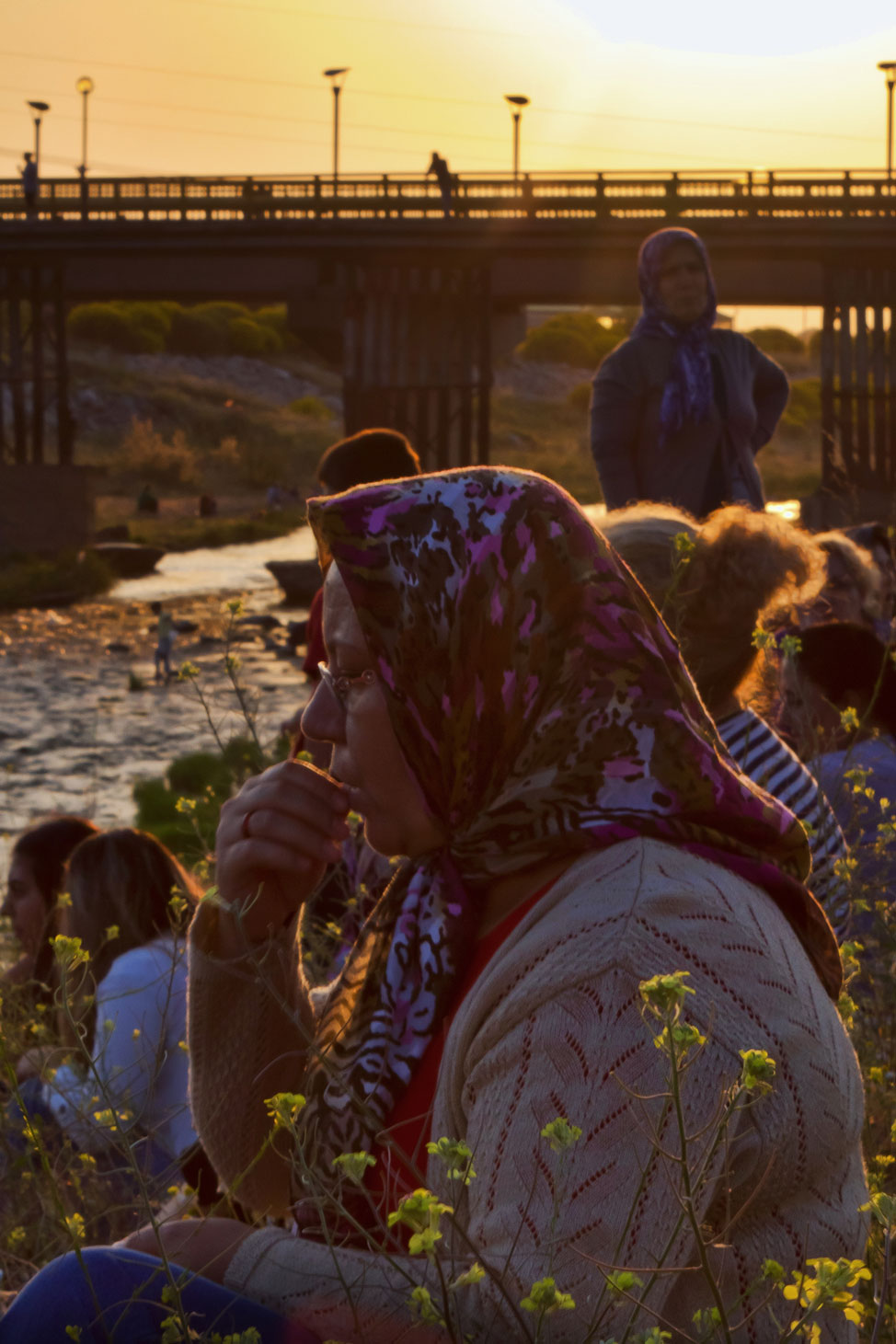 The Hıdırellez, a folkloric tradition held annually in the first week of May, is a commemoration of the day two important prophets met in Islamic belief. It is believed that any wishes made that day will be granted within the span of a year. Many towns see people flocking to river banks, throwing small pieces of paper with wishes inscribed upon them into the rushing water, or etching images in the sand with sticks or by arranging rocks.
Young boys seemed to enjoy this outing most of all. Not concerned with the desire for houses or cars, they instead threw stone after stone into the river. Some sat snacking on the cotton candy that was made readily available for the event.
Older girls sat with handfuls of wild daisies, carefully braiding them into decorative wreaths.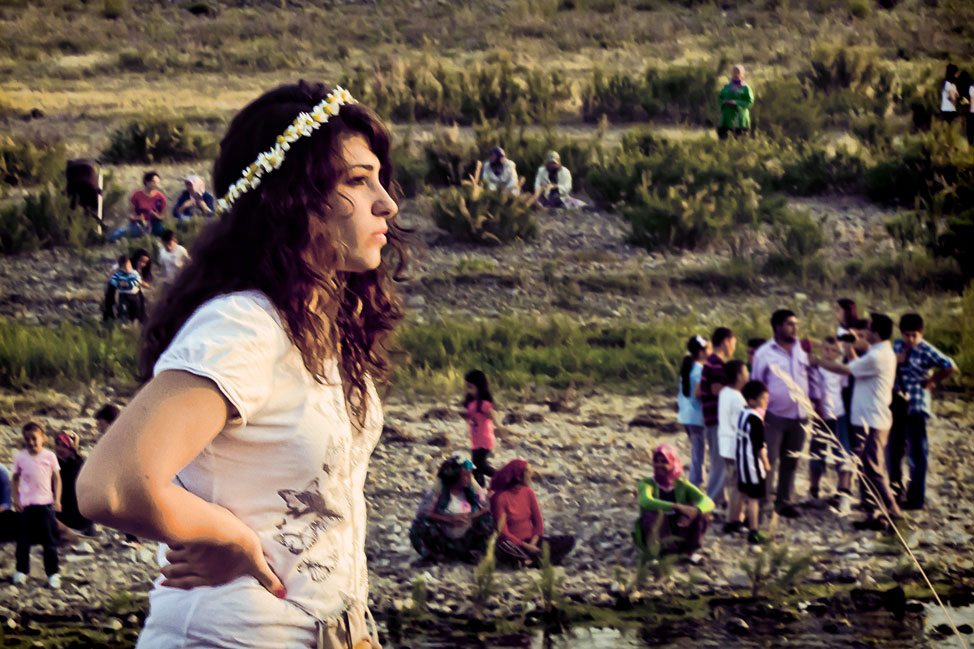 On our way out, I inadvertently stepped right in the middle of a designed wish, noticing too late that I had displaced stones that had been arranged into a large rectangle with smaller dividing stones throughout. "A house," Mustafa guessed as he came over to inspect, "a house with three bedrooms."
I had destroyed one of the walls. Having just previously proclaimed that I didn't need to make a wish (that I already had everything I could possibly want), I made an exception at that point. I dearly hoped that I hadn't ruined the dreams of another.