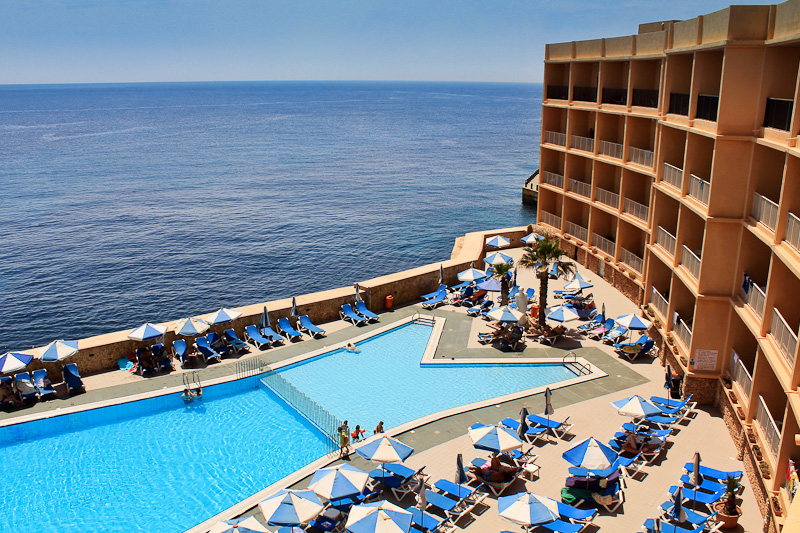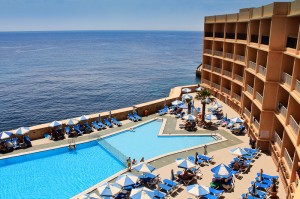 We started with all-inclusive resorts. Sometimes we went twice a year even, and would rarely venture farther than the pool chairs. We were happy to just let the sun and sight of palm trees do their magic and alleviate the built-up stress of our corporate lives.
Then, a group trip around a few countries in Europe. We piled into a bus with a couple dozen strangers who became our best friends for two weeks. We raced through three countries, sometimes even running through the streets to try to fit in as many sights as possible on our tight schedule.
Finally, our first adventurous trip! Two weeks around Costa Rica without any sort of guide to follow, we planned our own itinerary and felt oh-so-brave by taking public transportation. It was then and there that we discovered how travel could be so much more, that it wasn't just about seeing the sights, it was about overcoming challenge and immersing ourselves in more local experiences.
That trip (unknowingly at the time) served as the inspiration for our South American journey which began in 2009. And as life-changing as that journey was for us, as amazing as it was to see such celebrated sights as Patagonia and the Galapagos Islands, our travel style was set to change again.
We realized that there had to be more to it, we still wanted more. We no longer wanted to just mingle among the locals and buy our souvenirs from them, we longed to get to know them. We wanted to immerse ourselves in many foreign neighbourhoods and thus get a better understanding of cultures and history around the world.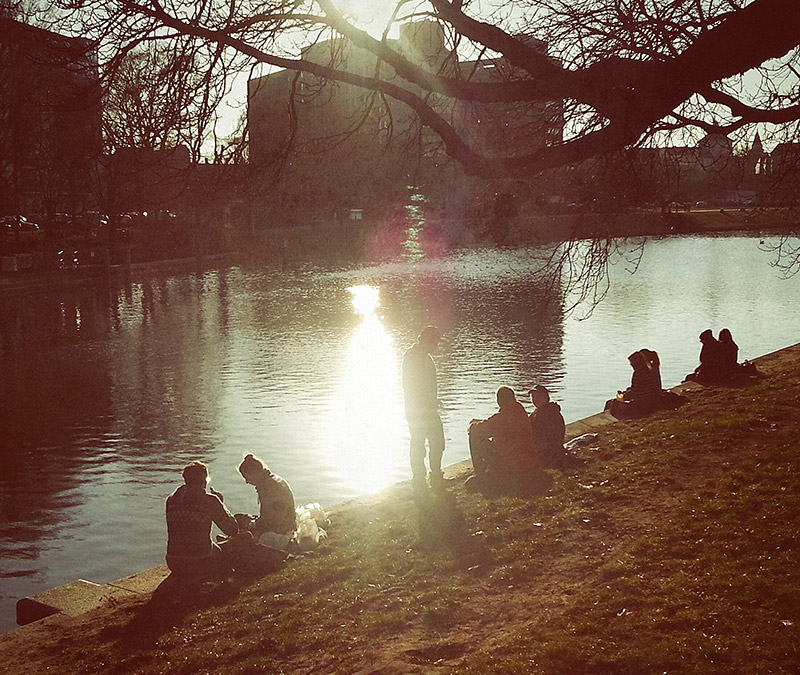 Enter our love of housesitting, as the ultimate way to live like a local (and travel very cheaply I might add). But, as much as we would love to bounce around the world to destinations of our choice via these opportunities, it's not always possible.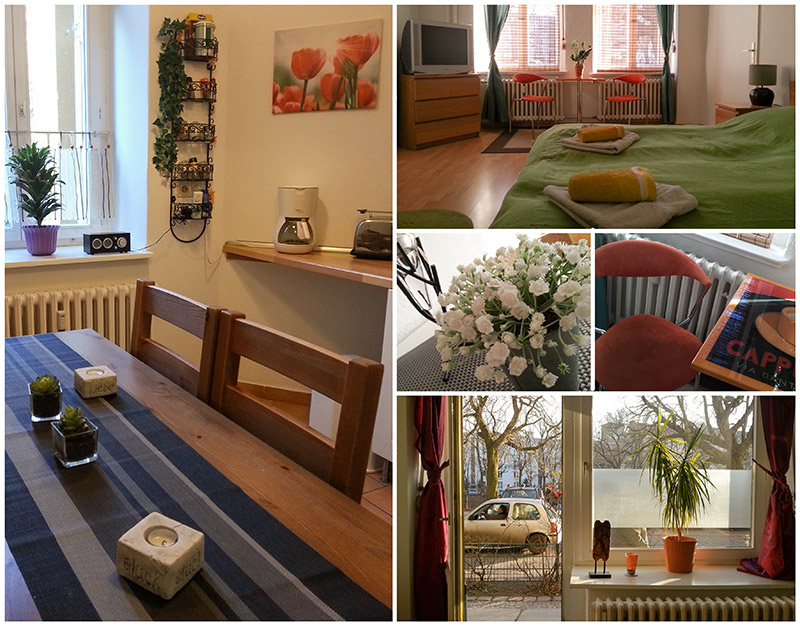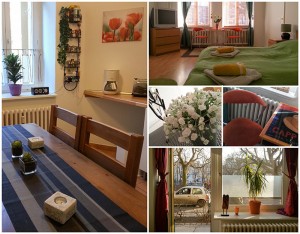 That is why we were excited to be invited to take part in Go With Oh's "live like a local" challenge in Berlin. We settled into one of their cozy apartments for our last week in the neighbourhood of Kreuzberg, and got a very brief taste of what it would be like to live there. We loved frequenting the organic bakery around the corner, hanging with the locals on the banks of the river outside our door, and repeatedly indulging in the popular Turkish döner shop up the street (Turkish döner is the number one fast food in Germany). In fact, two of my more "local" experiments collided as I tried to use the little Turkish I know in that shop. The server looked at me quite quizzically – yes, I am a Canadian girl in urban Germany trying to speak Turkish. Local immersion at it's best!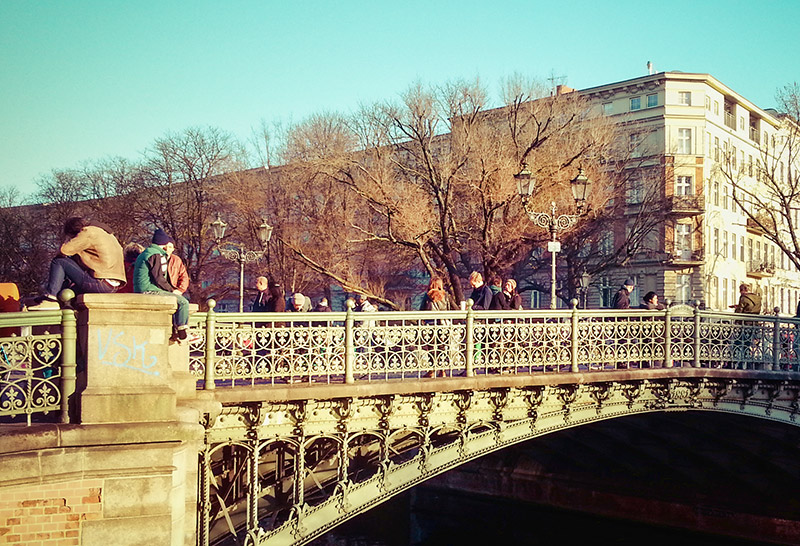 While one week in one city does not make for a deep local experience (especially in Berlin, with its complex, divisive history and its dozen of distinct neighbourhoods that each deserve a deeper understanding on their own), it was a satisfying micro version of it. We weren't stuck in a hostel dorm, we weren't just running around to see the main Berlin attractions, and we weren't crammed in a bus full of other tourists. Instead, we trudged towards the public transportation with Berliners on their way to work. We shopped in the same stores, and jointly complained about the snow as we all stepped carefully on frosty sidewalks.
We were kicking it la vida local, if even for a short time.
I do believe that all forms of travel have their time and place – I definitely wouldn't say no to another glorious week of drinking fruity beverages pool side – but this lifestyle, of sampling new cultures around the world by deepening our experience within them, brings us the deepest satisfaction of all.
But it does make us wonder, what is next on our evolutionary journey?
*****
Many thanks to Go With Oh for the lovely apartment in intriguing Kreuzberg. As always, all opinions are our own.