Something occurred to me while touring Turkey and Greece with my Mom and Aunt.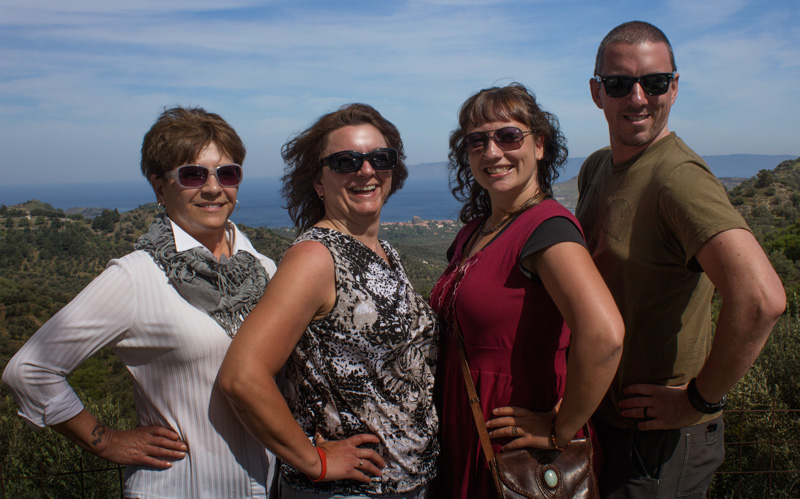 I think I might have found a day job I could actually like. Something that would have me viewing this whole travel lifestyle in a new way (and I've been needing that a bit lately).
Not that there is anything really wrong with the job I currently have – I can earn some money while exploring new countries and cultures. And when I'm documenting those travels for you and working on other ways to earn income, I can do so at my leisure, and in my stretchy, coffee-stained pants that I wouldn't dare wear in public. (Actually, most of the time I'm in my PJs – after spending a good chunk of time trying to blog while living out of hotels, I find that I get my best writing done in the mornings while still in bed.)
Okay, so maybe you didn't need to know that last part, but it is true.
But it can be a tough slug, as fulfilling as it may be in other ways. I spend more time behind the computer than out exploring, and some days you can see the faint line of space bar imprint on my forehead from the repeated banging of my head on the keyboard.
This new job would take me out exploring more. It would require (at least some) clean clothes and probably longer days. I could still be my own boss, but it would liekly be most enjoyable to just do the fun part and forget the behind the scenes work.
I think I wanna be a tour guide.
Showing my Mom and Aunt around was the most fun I've had in a long time. It renewed a childlike sense of wonder in me about travel – watching them light up at things that have long since become routine to me.
The first time they heard the haunting call to prayer echoing over the neighborhood of Sultanahmet, their jaws dropped and eyes widened. I spent the entire duration of the call staring intently at their faces, enjoying their reactions more than anything else.
The call to prayer is something I've heard several times a day for the past few months. And even though I still find it beautiful and comforting, after living here for a total of six months in the past two years, it has mostly become just a part of the background.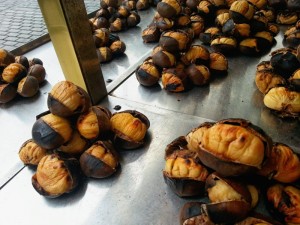 And roasted chestnuts? I tried them for the first time a couple of years ago somewhere in Europe. I didn't like them at all, and the experience was entirely forgettable. But to listen to my Mom and Aunt haggle with the vendor for the price to try just one, and to watch keenly for their reaction upon that first bite was something I will always remember.
To be able to pay witness to those witnessing, hearing and tasting new wonders for the first time – what an addicting thrill! Even though we retraced a lot of steps and I took them to places that I'd been to before, it was like I had new eyes, and was seeing everything again for the first time.
I wanna do that again.
* There would, of course, be some caveats to this new job of mine:
– I'd only do it if I could take my tour-ees to just the places I want to go to.
– The participants must use the words ooh and aah a lot, and exactly when I expect them to.
– They would have to buy me little treats along the way like my Mom did. Ice cream, bracelets, and the like.
 Any takers?