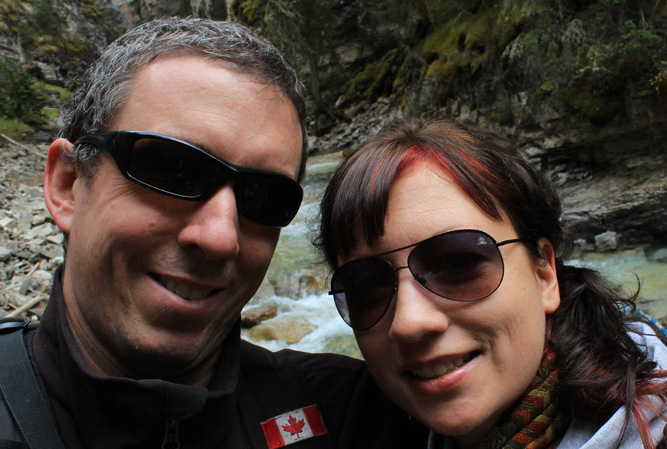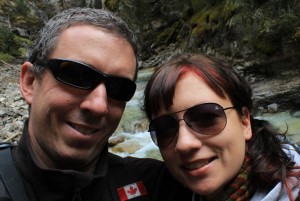 Hello!
Remember us?
We're that long term traveling couple who you would think has at least *some* knowledge of travel, but who sadly admit to doing a wretched job at capitalizing on such things as credit cards rewards programs (among other things).
But, we're not alone. For every 100 people reading this article, recent survey results state that there are 85 of you who haven't paid much attention to it either. (Welcome, slacker friends! Join us…let's learn something together!)
Prompted by the request to review the rewards program offered by the American Express Gold Rewards Card, we've actually taken it a step further and done plenty more homework, which we are pleased to share with you.
How can we all travel more for less?
And this is what we have come up with: our five tips for traveling on points!
1. Obvious alert: Get the right card. What is important to you? For us, it's flexibility and convenience: two words previously not associated with rewards programs, but in Canada, the tides have changed. With such great cards as the Amex Gold Rewards Card, you can apply all points to any travel spend, any other travel reward program, any time. It really doesn't get much better than that. And because we are constantly on the road, all over the globe, available customer service is key. (Judging by the number of comments left on our last post, we'd be in good hands with Amex!)
2. Are you a frequent traveler? Sign up for ALL the free programs available. Airlines, hotels…get them ALL. Rack them up around the globe with your regular flights and overnight stays and soon you will be reaping the rewards of this simple and painless strategy.
3. Capitalize! It's called travel hacking, yo. Over half of the same survey respondents said that travel was a preferred perk of having a rewards credit card, yet they probably aren't getting the most out of it. Use it wisely. With something like the Amex Gold Rewards Card, you can accumulate points quickly on things you buy everyday anyways. Earn double points for every dollar spent in eligible gas stations, grocery stores, pharmacies, and yes, even double points on travel purchases!
4. Keep track online. Not only does the excellent Tripit app organize all of our travel itineraries, but it also has the functionality to track over 120 different points programs as well. Keep it simple and see all your rewards programs at a glance to help guide where your next travel destination will be!
5. Define your travel goals. Think about not being location specific: why not just spontaneously go wherever the miles can take you? Open yourself up to great opportunities and venture somewhere you may not have considered before. It is those impromptu trips that often provide the most rewarding experiences.
To recap…
– Get the right card and enroll in every free program you can find
– Use your cards (and points!) wisely
– Come join us on a beach somewhere…
This post was sponsored by Amex Bank of Canada. The views and opinions expressed on this blog, however, are purely our own.