Put the car in park. Forget about the half empty gas tank, collecting change for toll roads, or fiddling with that gawddamn GPS. No speed traps or road weariness to worry about. That crack in the windshield right at eye level won't be bothering you this trip.
No need to rush to the airport two hours before a flight, either. Throw that extra pair of shoes in your bigger suitcase, don't stress over size restrictions. No worries about your bags showing up in Paris when they should be with you in Venice. Don't sweat turbulence, full body scanners, or being confined in an insanely small space.
Instead, sit back and relax in your comfy train seat. Gaze out the window as bustling cities and scenic coastline roll by. Walk around the cars at your leisure. Feel good about the fact that you are vastly reducing your carbon footprint to get yourself from A to B.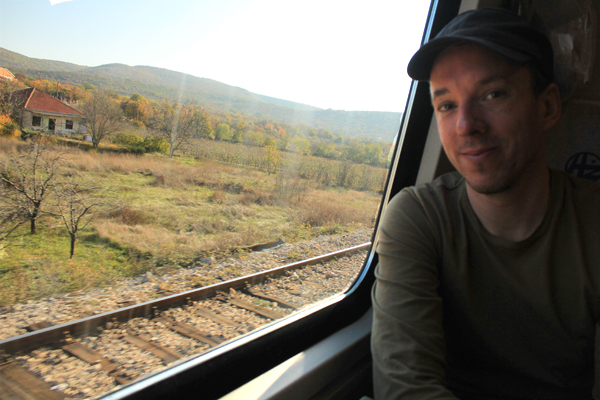 We are about to begin our train adventure with
Eurail.com and are excited to take you with us
throught Croatia, Slovenia and Italy!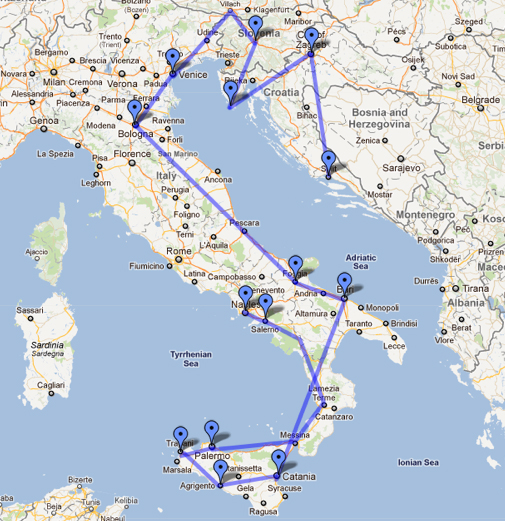 We will be stopping in 13 cities and towns over 34 days, starting in Split, Croatia and ending in Naples, Italy.
Along the way we will be swimming in the chilly Adriatic, going curling and watching hockey (how Canadian of us, eh?), exploring unforgettable sights, taking cooking lessons, and much, much more!
We expect we will have MUCH to write about, and so are increasing the amount of posts we do weekly so as to not get too far behind. This means long traveling days and even longer blogging nights! It's a tough life, but somehow we'll manage. 🙂
We are very excited to be working with Eurail.com for their Blog Trail Program and must make a note that we have been provided with complimentary Eurail Global Passes. With that said, we are completely free to write about the journey as we see fit and as always, all opinions are our own.