She teetered on her left foot, to the point of almost toppling over, until she found balance on the jeaned knee of an elderly lady sitting beside her. Her big brown eyes looked skyward then, her lopsided toothy grin met a smirk looking back at her. Having regained her balance, she continued down the slim aisle of the doctor's waiting room, bouncing off one strangers knee and then another, until she found her way to the end and turned around to happily run screeching back to her Mom.
We were all enraptured with her frizzy curls, shooting out in all directions, forever coming free from the elastics that tried to bind them. Her feet often escaped her large sandals too, but she plodded along without notice. It was the last form of escapism though, her bare chest from the top of her pretty pale yellow cotton dress, that caused the most attention.
With each step, the oversized halter fell further, to the amusement of the waiting crowd. And as she moved along, each of the office patrons (and total strangers), took their turns reaching down to pull her dress up and into it's proper position.
There was no admonishment from mother to child, instructing her to stay in place and stop bothering the nice people. There were no qualms with letting strangers handle the young one. There was no unpleasantness registered on the faces of those disturbed along the aisle, who felt her fingers sticky with juice on their arms or legs.
And when the young one had grown tired of the crowd bouncing, she returned to her mother with a scowl on her face, the evidence of a tantrum brewing. Her brow furrowed, her lips turned down at the corners, and glistening eyes threatened to overflow. Her back straightened as her mother picked her up, and the beginning hints of a wail escaped her lips.
Her mother didn't scold her. She didn't force her to sit in a chair and think about her actions. She didn't retreat to another room in embarrassment of her child, being a child.
Instead, she showered her with unabashed love. She tickled the soft folds of her chubby skin, smothered her neck, chest, arms and stomach with loud kisses. The child's frown soon disappeared and gave way to squeals of delight and a contagious giggle. Her weariness and will to explode were soon forgotten; she settled into her mother's arms with a big smile on her face, her wayward curls pressed flat against her mother's chest.
That ten minutes, spent in a waiting room full of strangers, summed up exactly what we will miss about Latin America now that we have left her borders with no current plans to return.
It's the community – the perpetual knee for balancing, the hand to pull up the dress.
It's the trust – the mother who found comfort in the dozen or so attentive people looking out for her daughter, instead of fretting over strangers touching her.
It's the unashamed displays of love for family and friends, just because.
It's the easy going nature – multiple hour waits for services are taken in stride, with no resentment or obvious complaining.
It's the friendliness – the Buenos Dias to everyone in the vicinity. The kiss on the cheek of people you've just met.
It's the beautiful, beautiful people that have taught us the pure meanings of community and hospitality.
To our many good friends in Latin America, we thank you…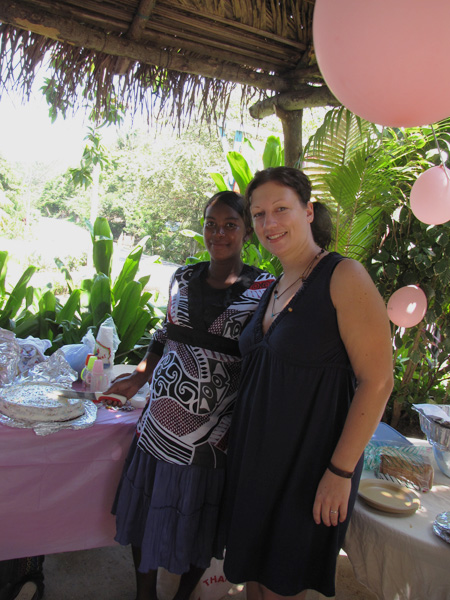 Jolien – She welcomed us into her lives and family in Honduras!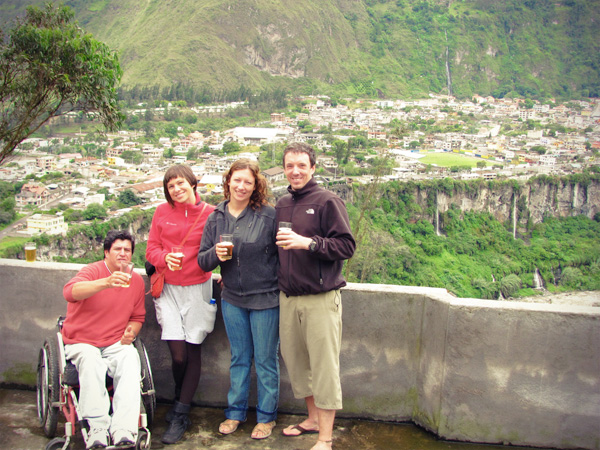 Alphonso – a remarkable Paralympian from Ecuador.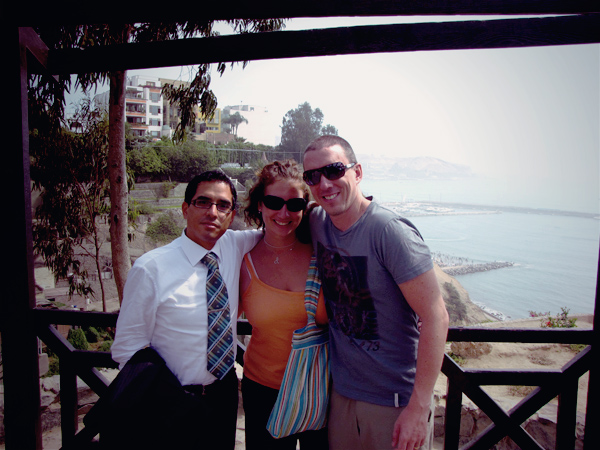 Yuri – The Peruvian with the Russian hockey player name, he was our tour guide in Lima after we met him in Bolivia!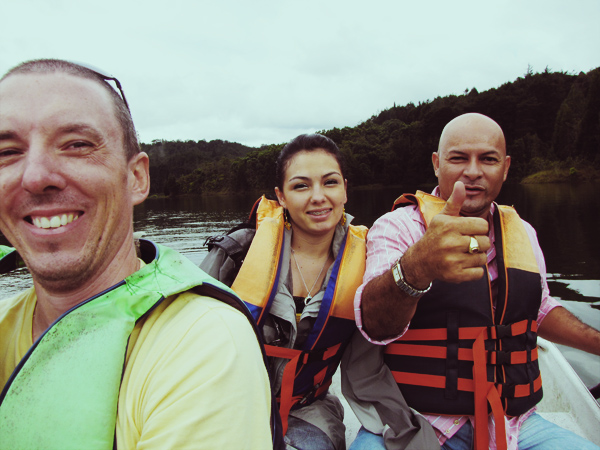 Lady & Luiz – We shared a cable car together, and they suddenly became our tour guides in Medellin, Colombia.
And many, many more…