Words by Pete Heck / Photography by Dalene Heck
Laitheam's tiny stature was obvious even under the three layers of clothes she wore, while we sweated beside her in t-shirts and shorts. This "cool season" in Cambodia meant temperatures below 30C – a relief for us, but starkly chilly for her. She giggled as she talked about her previous trip to Sweden – although during the summer, it was still quite an intense shock to her system.Her only international trip, Laitheam had been selected to participate in a cultural exchange because of her accomplishments with a local youth club. At her young age of 18, it was easy to see that this girl was going places. She talked excitedly about her dream to study International Relations and become a diplomat, but she knew it would be a tough road to get there. Her English needed work, and our exchange that followed proved to be the most rewarding few hours I spent in getting my TESOL certification.
Because Laitheam really wanted to learn.
It was a nice change after the first week of my teaching practicum, which proved to be exhausting and frustrating. There, I had stood in front of a group of students who wanted to be anywhere but. I was just another new face through their revolving door which opens for new teachers every two weeks. And they were all over the map in terms of English competency – some were clearly advanced, but others didn't even know how to read a single word.
It didn't help that I hadn't chosen to be in this class either, I was assigned to it. My goal with the TESOL (should we ever actually settle down to and commit to teaching English abroad!) will be to focus on adults or one-on-one tutoring, but my request for such an assignment wasn't met. And when the students adamantly proved to not want to be there too, well, that fed into my frustration. I did the best I could, but I am sure my lack of inspiration showed.
With her goals clearly in sight, Laitheam's enthusiasm for learning the language was empowering.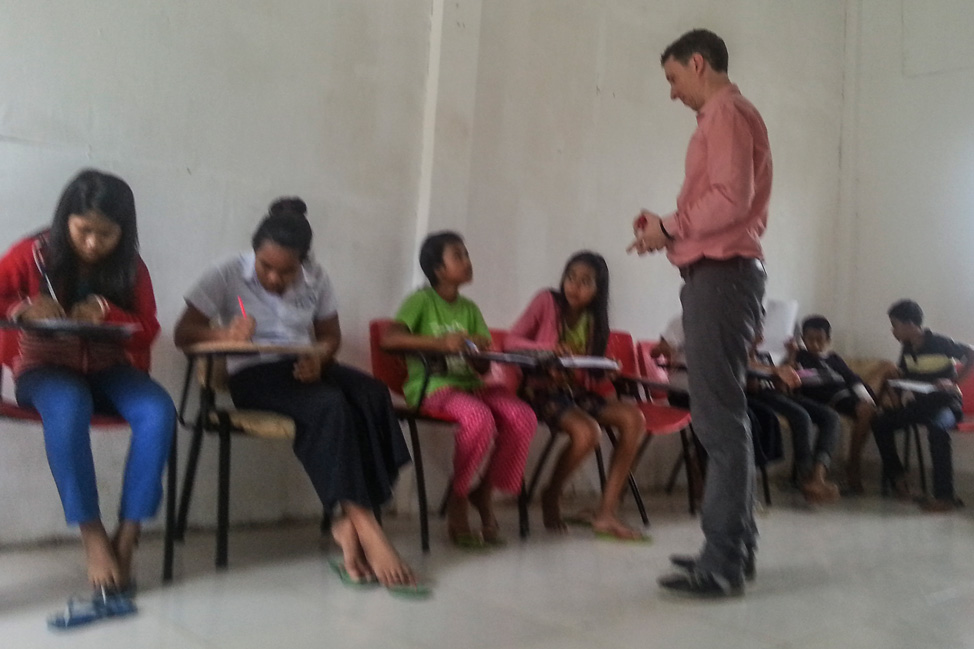 Thank goodness for Laitheam, who renewed that for me. With her goals clearly in sight, her enthusiasm for learning the language was empowering.
I first sat beside Laitheam and asked her to write down as much as she could about why she wants to learn English.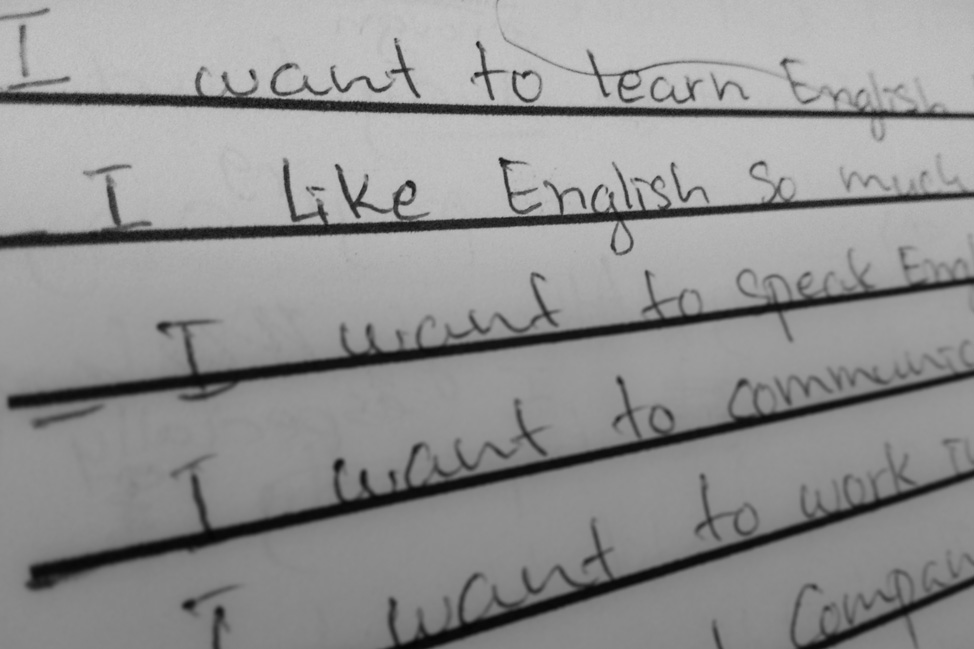 I asked her questions. I listened to her story. I thought hard about how I could use the skills I had learned over the past two weeks (and the language which I used for the past 36 years) to help her. I sincerely wanted to do my best for her. We sat and talked for almost two hours, and the time seemed to just evaporate.
I learned about her life, her aspirations, her love for her family and country. Laitheam left her home to live with her uncle in Phnom Penh on a scholarship to learn English and attend university. She is an incredible role model and a beacon of hope for the people in her poor community.
I've met few people in my life as dedicated as she is. She helped me regain my inspiration for teaching English.
Laitheam helped me regain my inspiration for teaching English.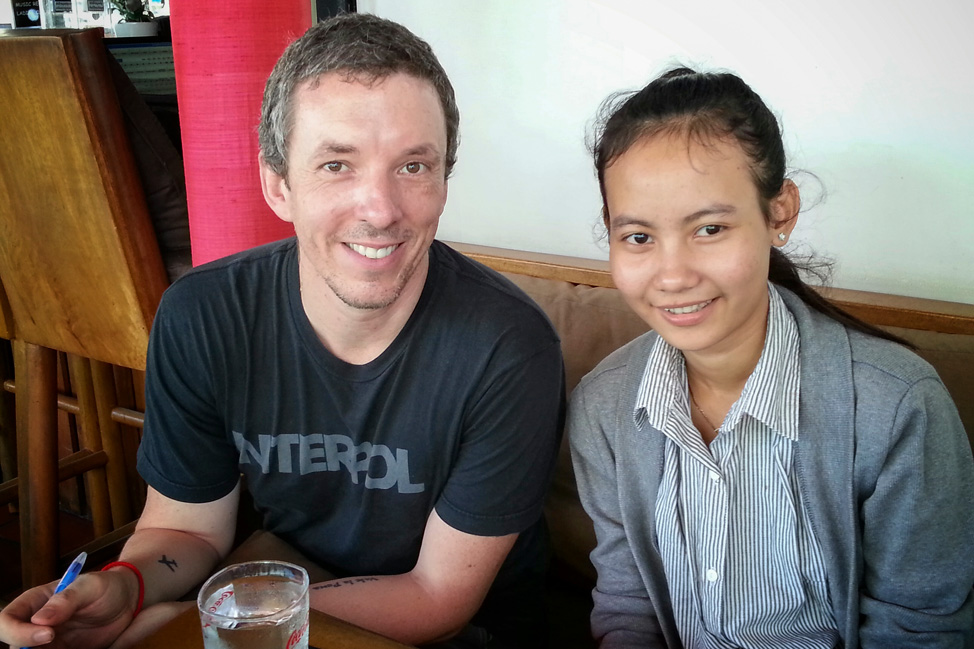 That evening I came home and found an email from Laitheam in my inbox. It exactly read:
I would like to thanks again for English lesson…. I want to tell you that, you are fantastic teacher for me!!
My impact on her journey may have been small, but hers on mine was enormous. Forgotten were the frustrating days in the classroom with students who didn't want to learn. Here was a student who had passion and appreciated what I had to offer.
Laitheam's compliment is one of my proudest achievements yet.
*****
My time spent tutoring a local was a requirement for the TESOL program, which I worked on in co-operation with Language Corps. All opinions, as always, are my own.

Many thanks to our friend Tammy for the introduction to Laitheam.