It sometimes doesn't make sense that one date can mean so much. The sun rises and the sun sets just like any other, yet because it is assigned to a particular spot on a calendar, it suddenly has a precise meaning.
Someone celebrates their birthday. A couple says "I do" and cements that particular day in their history.
And for others, it represents death.
The date then looms darkly on the calendar and as it creeps closer, the burden of it expands. Painful memories resurface of the exact moment you found out, of the emotional aftermath, of the large hole still recognizable in your life.
I'm not sure that this ever lessens with time. It has been five years since my sister's passing, and while the pain may not be as poignant, it is always demanding.
****
I still have a hard time using any "D" words. Nicole isn't dead. My sister didn't die. There was no death. She has only passed. Somehow, that is better.
I also find it hard to believe that in a world of 7 billion people, on an earth of over 510 million square kilometers, she no longer occupies a single inch of it. She is no longer here to breath her share of air, to make impressions of her feet on the ground, or of her words in my mind.
The world shrunk in on me on That Day. And it keeps getting smaller as I travel. Is that part of my motive to roam, the disbelief that there is nowhere on this earth that she doesn't take up space?
Perhaps.
*****
I flipped through my iPod of thousands of songs, every playlist roared out at me with thoughts of Nicole. Songs she loved, songs I know she would have loved, songs we saw performed live together. I found myself building a soundtrack akin to the music used in any Grey's Anatomy episode – songs that escalate towards a devastating emotional crash, recklessly jerking heartstrings in all directions. I kept my head turned to the window such that my tears would go unnoticed.
I had banished Pete to the other side of the bus, claiming it was too hot for us to be sitting together. In five years this aspect of my grieving had not changed one bit – I needed my space. I needed to do it alone.
We were headed to the mountains to face a long hike. And I can't even tell you why I chose to be hiking on This Day, the anniversary of her passing. Nicole wasn't much of a nature lover. She sometimes pretended to be, but deep down, she was definitely too glamorous to enjoy spending multiple sweaty hours deep in the wilderness. But I just needed to be out there, close to nature, punishing my feet, feeling alive.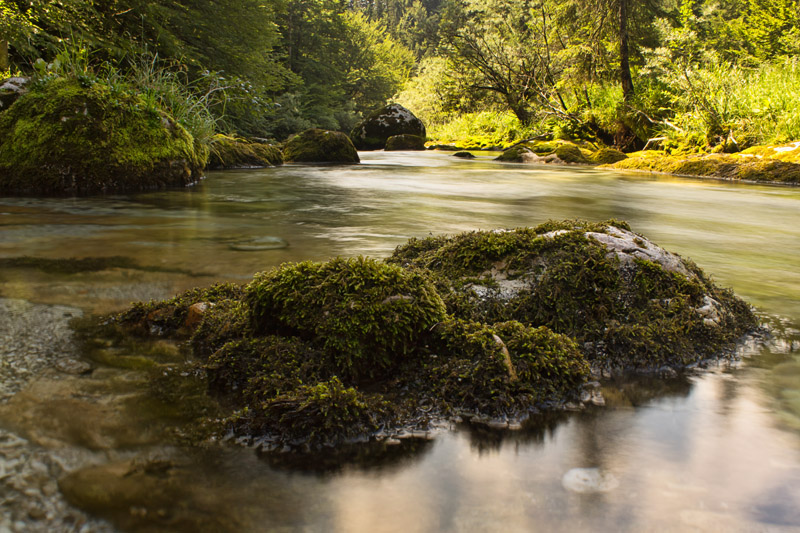 On one of our first stops in our walk, we paused along a small creek for Pete to take photos. Rays of sun danced rapidly across the surface, the cool breeze shifted their focus through thin tree limbs. Water gently trickled over scattered stones.
I sat on a smooth river rock and pulled out my book – a collection of Nicole's writing. My sister was a blogger before I knew what a blog was. As usual, she was ahead of the pack.
"This morning when my dog and I were out for a morning walk, it was so quiet, and then the geese started overhead. It reminded me of all the things I love about fall and I stopped and watched their V-formation and thought of home. Home is a funny word for something I no longer know, but there it is, and it left me feeling rather sedate.

And then, while standing out in the middle of nowhere, one single solitary big fat raindrop landed square in the middle of my forehead. There was nothing for condensation to drip off of, it wasn't raining. Just this one drop, right on my head.

I felt baptized. I'm not sure for what yet, but I'm listening."
"Are you OK?" Pete asked as we resumed our trek.
"Can you please not ask me that today? Please?" I responded, not meaning to belittle him, although I guess I probably did. I just didn't want to be coddled, or have to answer that question.
I wasn't okay, but I was determined not to complain. My nights of sleeplessness leading up to This Day were taking their toll, as was the plaguing headache and the flaring ankle injury. But I refused to give my trivial impediments a voice.
We kept moving. So much of our hike was in the shade of overgrown trees, following a small canyon as it twisted and turned on a steady uphill track into the mountains. The humidity was thick, the napkin I had to wipe away my sweat was saturated and useless.
The markers directing our path were hard to find, and we often found ourselves questioning where to go next. We tripped over rocks and roots, stepped around slick sections of black mud. We found ourselves cursing often.
Yet somehow, I felt my mood improving with each step.
Something was becoming very clear to me. As it is often said that 'funerals are for the living', I also believed it to be true of This Day. It didn't matter that I wasn't doing something that would directly remind me of Nicole. I didn't need to watch the old movie Girls Just Wanna Have Fun for the umpteenth time, or indulge in a couple of pitchers of sangria, remembering the last time I saw her and the gossip we shared over Mexican food. All that mattered is that I was doing something to make me feel better. To make new memories that included her, even if she wasn't physically there.
"I believe…

– In karma for the most part. I also believe that sometimes life is just random and cruel for no reason at all.

– That simply being courteous can go really, really far.

– That sometimes doing all you can is still not good enough. Though that doesn't mean that it wasn't good, or your very best.

– Pain doesn't always mean growth.

– I have a lot to learn."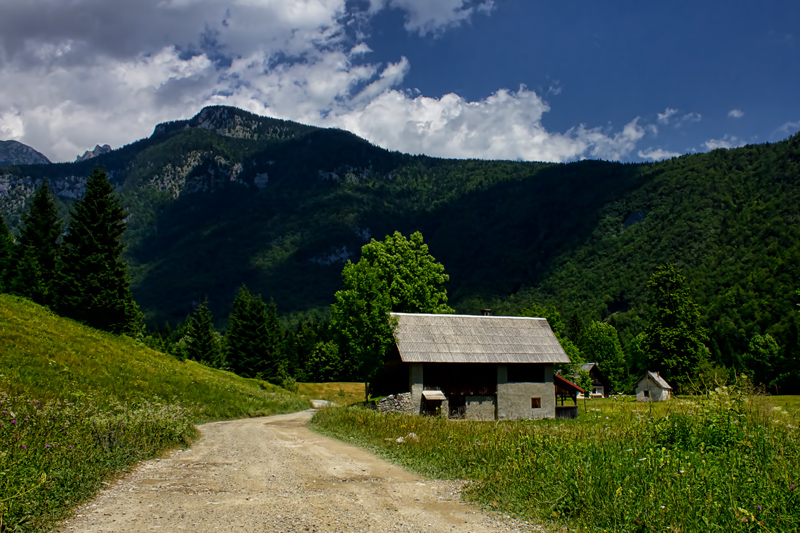 Through a bright green field we strolled on a rocky road past small cottages, many of their owners steadily working outside. Cutting grass, raking grass, hauling grass away. I waved at an older lady standing idly with her rake, the front of her white tank top was soaked with sweat. She smiled and waved back.
We arrived at the end of our path moments later.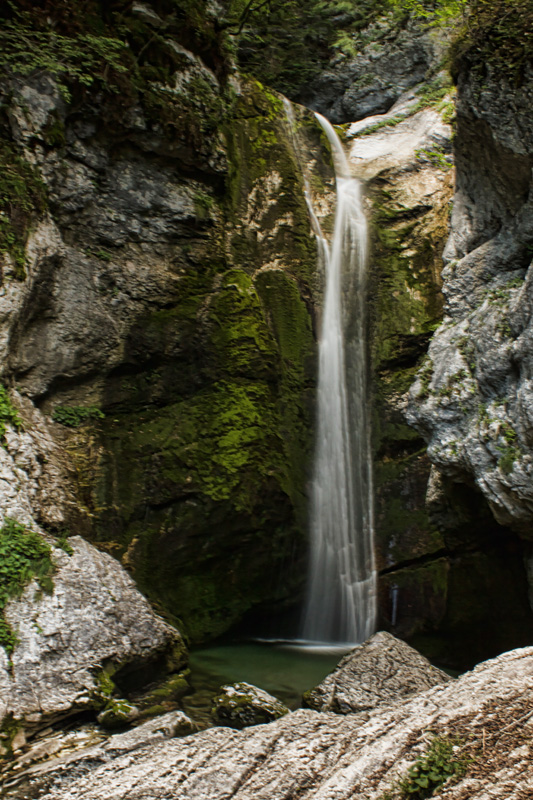 "Well, that's kind of a shitty waterfall," I said. Our end point turned out to be anything but climactic. Considering the effort expended to get there, it was actually a bit laughable.
Then why was I crying?
I stood fixed for several minutes, occupying the one good vantage point available as other hikers walked up behind me, shuffled around me, and then went. I couldn't bring myself to give up the space, and I just stared, stared, stared. Tears and sweat poured down my face, the taste of salt was on my lips. Pete squeezed my shoulder and I finally turned away.
I felt sad yet uplifted. Heartbroken yet inspired. And entirely appreciative.
I was grateful for This Day….
For a blue sky and fluffy clouds which always makes Pete happy when he has his camera.
For my two feet that moved beneath me. Even though one pained at the spot where I cracked a bone many years ago, and the other heel ached from my recovering achilles tear – the point is that they were still moving.
That I could still hear my sister's voice clearly singing whenever I listen to "Jenny" by Stellastar. Especially at the "wah ah ah ow ah ah oh ohhhhhh oh" part.
That I was in the Julian Alps in a corner of Slovenia, thousands of miles from my childhood home, and living a life far beyond the imagination and dreams of my youth. I could hear her voice praising that, too.
That It was soon over. That I had survived It again. That I had learned something.
*****
The bus raced back towards Ljubljana, the golden rays of the fading sun sparkled in our rear view. This Day was coming to an end.
I opened Nicole's book and flipped through the pages to find my favorite passage. It was her recording of advice given from a friend during a difficult time.
And now, once again, she was giving it to me. And me to you.
"Breath…
and in each moment, just breath.
and go have fun this weekend.
and be whiney if you wanna be whiney.
and have fun if you're having fun.
and be spontaneous if you're spontaneous.
and miss people when you want to miss them.
and feel like a loser when you feel like a loser.
and be happy when you feel happy.
and maybe just maybe you can have fun grieving or being whiney.
have fun with that too…."