"Relax your mind, let your body go soft."
The rise and fall in Ajan's voice gently calmed as we all laid on our backs with legs outstretched up and against the wall, arms splayed out at our sides.
Easier said than done, I thought to myself. I was supposed to be concentrating and visualizing the fluids rushing down my legs to my abdomen, but I couldn't. As hard as I tried, I could only visualize one thing.
This blog post.
I etched Ajan's words into my brain and tried hard to remember in what order we did each pose. I debated the exact word to describe how the muscles in my neck felt as my head moved left while my body stretched right. Was it "invigorating" or just plain "agonizing"?
Blogging, and specifically, writing about my reaction to new places and experiences, has notably changed the way I travel. I now have a hard time just letting go and enjoying. I spend a lot of time in my own head, thinking of how to capture specific moments in words and searching for what my opening line will be.
"Each yoga pose is a journey. To explore
and learn about yourself."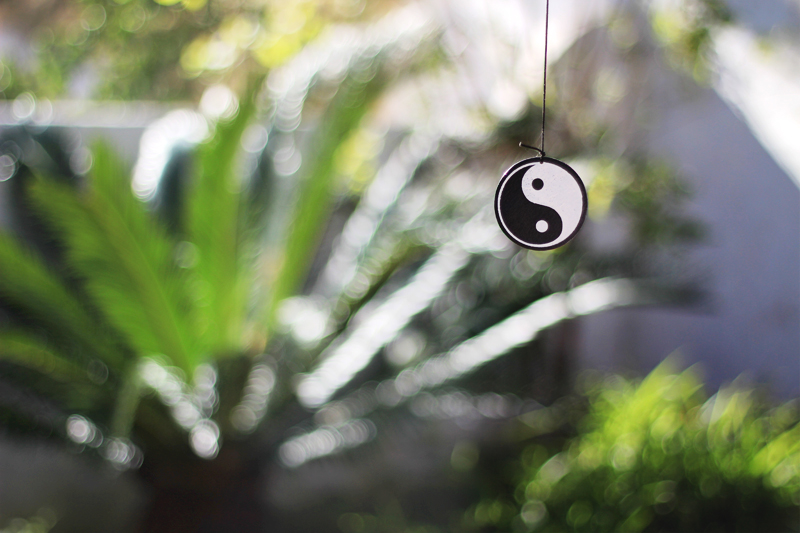 We stretched out with the bolster under our backs and our legs pulled up such that the bottoms of our feet were pressed together.
I felt exposed, with my arms reached out on either side, my legs spread and hips raised at the bottom of the bolster, my chest also raised and open. A far cry from being hunched over the laptop, typing, writing, editing, reading, tweeting. And lately, I feared that this crowded and closed posture has been symbolic of my writing as well – guarded, and at times, superficial.
"This is a time for feeling not thinking."
I thought of the massage menu in our room, and the Dhara massage that was listed to specifically help with the ailment of "excessive thinking". One that I regularly suffer from, one that keeps me awake, one that causes me to nitpick and edit relentlessly.
Clearly, I needed this.
Pete and I both entered the yoga retreat with big expectations to improve our state of being both with the yoga, and with unplugging from technology completely during our stay. We needed to recharge, we needed to get back to just enjoying an experience for what it is. Our first session of Yoga in Marbella told the tale of how badly this was needed; my mind was constantly turning, looking for my story, my spin on the experience.
During shavasana, the last few minutes meant for deep relaxation, I was restless still. My eyebrow twitched, my right arm felt tortured in it's stagnant position. I was disappointed in myself for my inability to relax, to let go, to feel the new light that Ajan kept saying was pushing through my veins to every limb.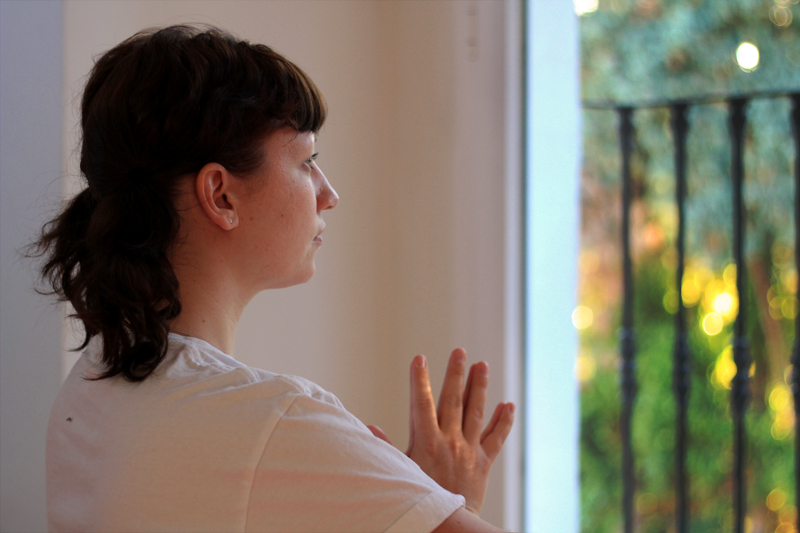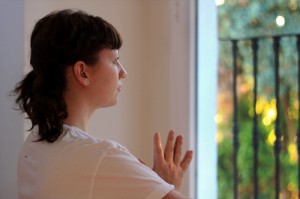 When it was over, I immediately returned to the comforts of my room, listened to the bubbling fountain just outside, and banished Pete so I could write. I needed some time to sit, hunched over my notebook, and move Ajan's words from my brain to paper.
I stretched and stood. Despite what my brain did to me during the session, my body responded positively. I felt a little taller. A little lighter.
I still had a long way to go. But I was confident Ajan would get me there.
**********
Many thanks to Caroline and her staff for our stay at the Lotus Blooming Yoga & Ayuverda retreat in Marbella, Spain! While our stay was sponsored, all opinions, as always, are our own. For a full review and plenty of pictures from around the retreat, please click here.