"Do you have your bathing suits with you?" Our friend Gregor asked, shifting his gaze from me to Pete, and back again.
"No," I replied slowly as I was clearly confused. "I thought we were just meeting for coffee."
"Well, we will go get them then." And that, we did. Forgetting about schedules, deadlines and a never-ending to-do list, we submitted to being swept away in the name of spontaneous adventure.
And what followed was a most captivating day of exploring a side of Slovenia that we surely would never have gotten to on our own. We weaved through an area known as the Ljubljana Marshes, a protected mass of land just south of the capital city. We hiked, we cooled off in a refreshing river, we pigged out on pork (again), and listened intently to Gregor rattle off facts and tales about his beloved country.
A road trip is best taken with man's best friend along for the ride. In this case, it was Gregor's sweet pup Kira.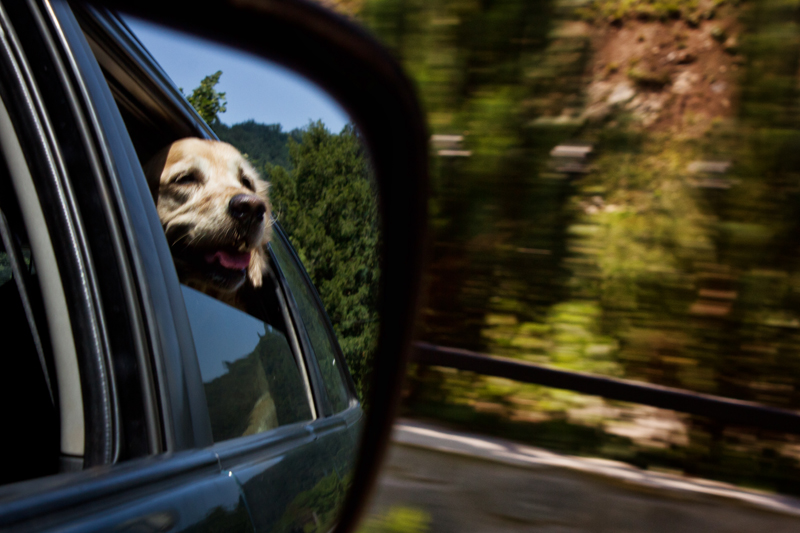 One of the most striking characteristics of the Slovenian countryside is the many churches perched high up on hills. They sit completely solitary above small villages and can be seen spread out all over the country. Because of their position, the churches were used as secure refuges during times of invasion and war.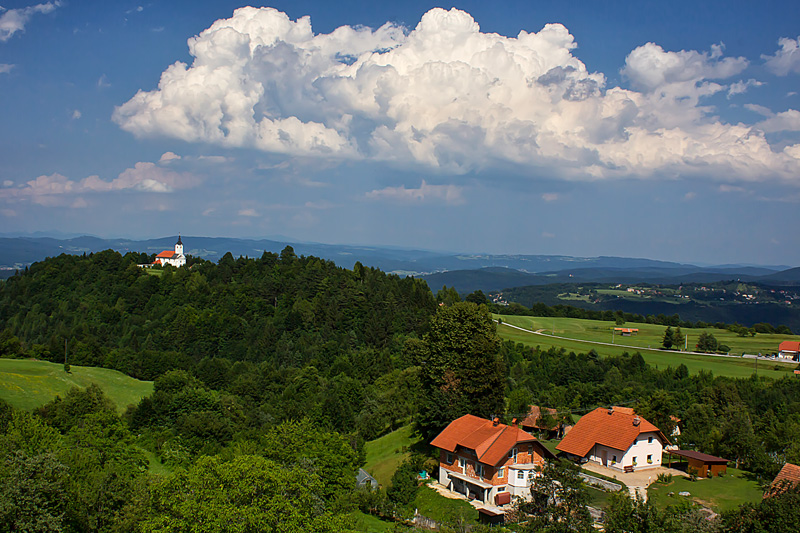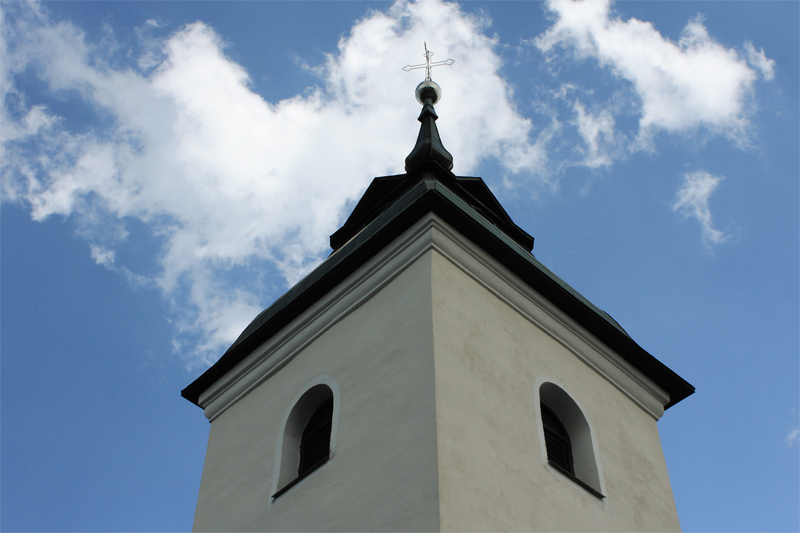 This is where folk heroes are made. This small abandoned barn is where famous Slovenian writer Fran Levstik spun his tale about Martin Krpan, a salt smuggler whose brave antics during war rewarded him with special smuggling privileges. Sometimes in Slovenia, it pays to be a badass.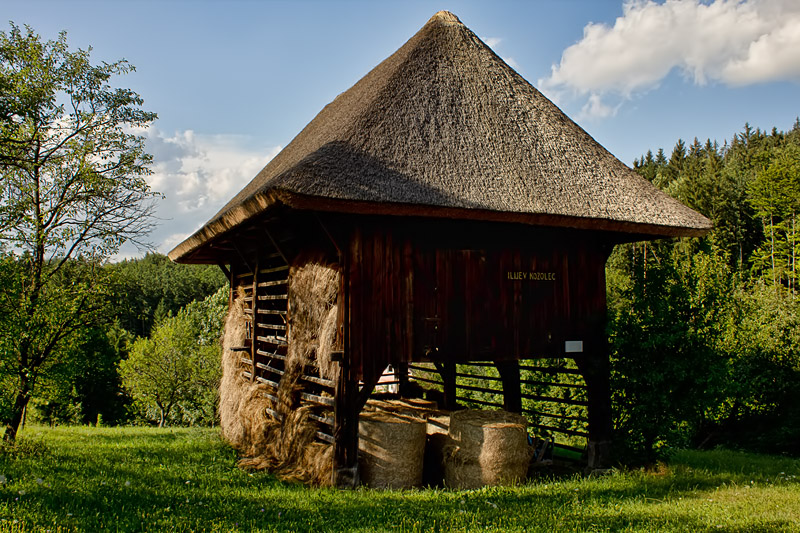 Down a well-trodden path in the forest, we passed a few other locals who took to the river for refreshment from the scorching sun. After only a few minutes, we couldn't resist it ourselves. Neither could Kira.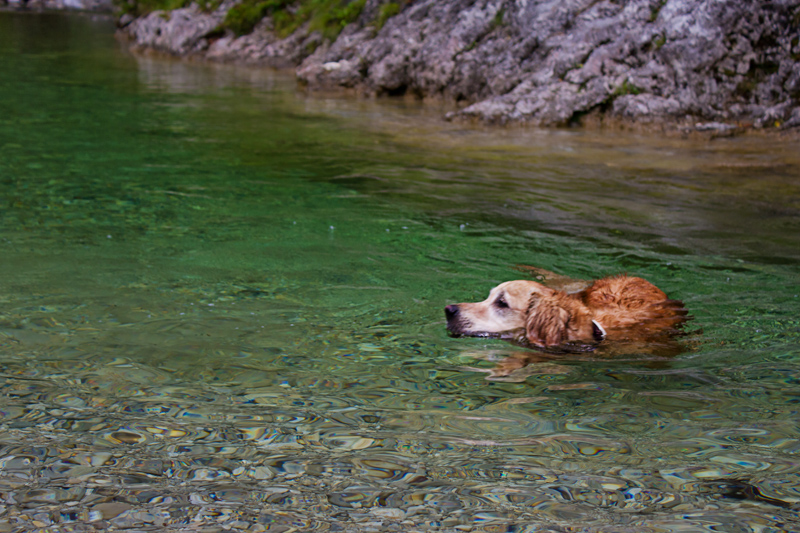 We shouldn't have been surprised at the turn of events in our day. One thing we have learned about our Slovenian friends is to expect anything. Quick meetings turned into day-long events, with some even stretching into the wee morning hours.
We've never had to consider bringing our bathing suits to coffee dates before. But now we know.