We have snorkeled in some of the most beautiful places in the western hemisphere – Hawaii, Mexico, the Galapagos Islands, and others.
And while Hawaii will always be memorable because it was my *first*, and the Galapagos provided close-up experiences with amazing animals (Sharks! Turtles! Sea Lions!), this wee little island of Roatán has claimed supremacy as our top snorkeling experience.
It wasn't even until we arrived in Roatán that we discovered what a hot spot it was for diving and snorkeling.  The Mesoamerican Barrier Reef (the second largest in the world) is visible from shore, as it almost entirely surrounds this island and is reachable in many places just by walking out to it. We were very thankfully invited out by our friends at Upachaya to experience their offered excursion to one of the more remote spots.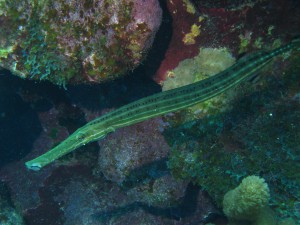 Never before have we seen such an incredible reef.  The vibrant colors – many golds, greens, oranges and purples, glistened and swayed with the gentle waves. The spectacular shape and colorful skin of the various fish as they weaved in and out and chased each other – never have we seen such abundance and variety.  And the sounds! We didn't know that a reef could even have it's own soundtrack, as it was possible to actually hear the fish nibbling on it's nourishment.
It was just so…alive. And huge. We could have spent hours just floating above it and watching the abundance of activity go on below us. Our excellent captain Al guided us to the hiding spots of some of the diverse sea life: a moray eel, two octopi, sting rays, lion fish, scorpion fish, lobsters, blowfish, sea urchins, starfish, and more.
We have been here 6 weeks and are ashamed to say that it took us this long to disc

over it's beauty.  However, gauging the reaction of our fellow snorkelers on our tour, it seems to have been worth the wait.  There are many places to snorkel from on the island, but all who were with us (and who had tried many of the other spots) agreed that this was by far the best spot.  Relatively untouched by tourists, it teems with animated life. I swear that I heard "Under the Sea" being sung by a crab with a French accent (from Disney's The Little Mermaid)!
And then, just when we were sure we had sensory overload, Al led us to an edge – the gleaming spectrum of colors on the reef gave way to a massive blanket of royal blue – we suddenly were looking down a sheer drop of 70 feet into the abyss.   It was spooky, mesmerizing and incredibly beautiful. We realized that we could suddenly be very tasty looking morsels for a hungry giant waiting at the bottom of the abyss, but that didn't stop the group from lingering and admiring the overwhelming sight.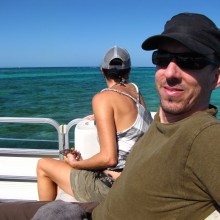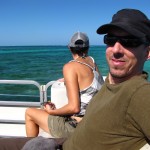 Everything about this tour – the snorkeling locations, the guides, and the extremely delicious vegetarian lunch provided by the resort, made for one of those magical mornings that make us thankful to be in this beautiful corner of the world.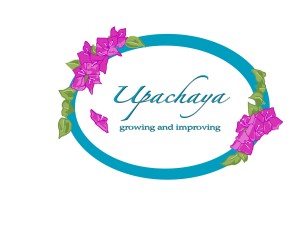 Editor's note: Our snorkeling trip was provided courtesy of the great folks at Upachaya. Next time, we may even try some Roatan diving!