Taksim, the 'Times Square' of Istanbul, is full of shopping, countless dining options and electric night life. Finding a hotel room under €100 is near impossible, so budget travelers tend to stick to hostels.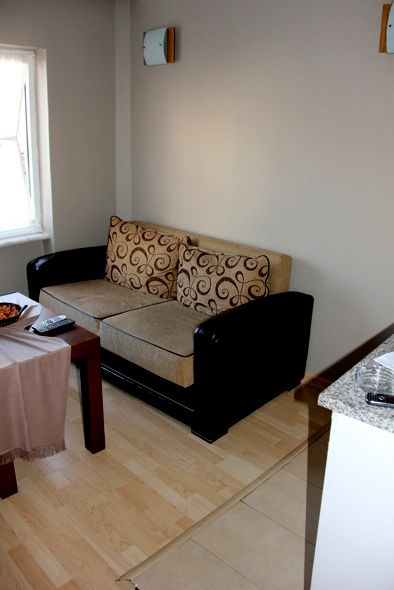 Enter Roomorama. The website designed to help travelers find affordable flats around the world.

Finding a place to stay was easy with the vast array of properties to choose from. We sorted by price, and found a multiple number of options within our range.
We contacted several, and waited for response. Most returned our email within a day, and after some more careful scrutiny on the shortlisted properties, we made our decision.
Within minutes our reservation was completed and we were all set for our adventure in Istanbul!
Upon arrival, the owner of the flat provided very easy directions from the main square and finding it was simple.
As for the room itself, it was as described on the website when it said it was 'cozy'! It would have been perfect for two people, but as there were three in our party, we were a little cramped.
However, the flat was immaculately clean and everything was provided as advertised. As we were in the heart of Istanbul, we didn't need to spend much time there anyways. 🙂
Overall, the flat was a tremendous value at €65 per night.
Using Roomarama was simple, convenient and a tremendous option to find quality accommodations at a very attractive price. We will gladly use Roomorama again!
****Our stay in Istanbul was provided by Roomorama but as always the opinions are our own.****