Riad Linda is a charming guesthouse right in the middle of Marrakech, Morocco. It is a five minute walk from the always busy Djemma el Fna (main square) and has very easy access to restaurants, cafes, the souks, markets, and all attractions in the historic town centre.
It was a little challenging finding the guest house for our first time to Marrakech, but within no time we were navigating around the narrow streets without issue.
Having the structure of a traditional Moroccan Riad, there is an interior courtyard with rooms built around the outside. It has 2 floors, 5 rooms and 1 guest suite all equipped with heating and air-conditioning units and ensuite bathrooms. We stayed in the "Green Room".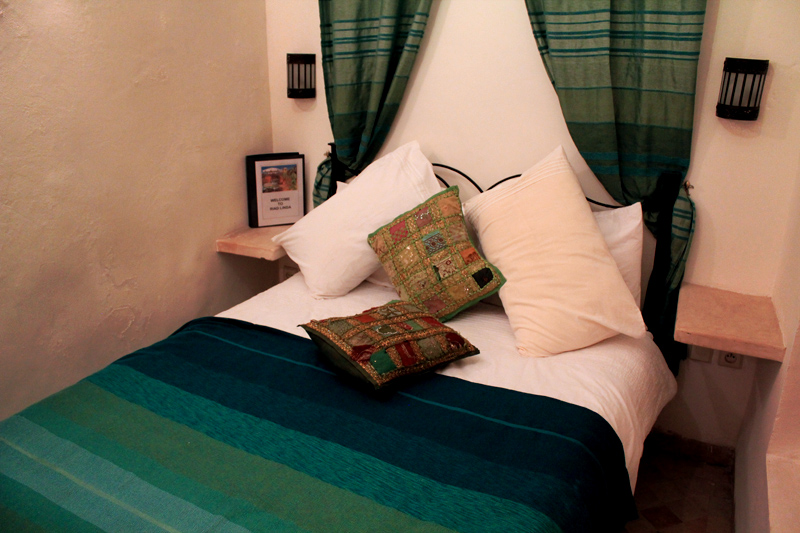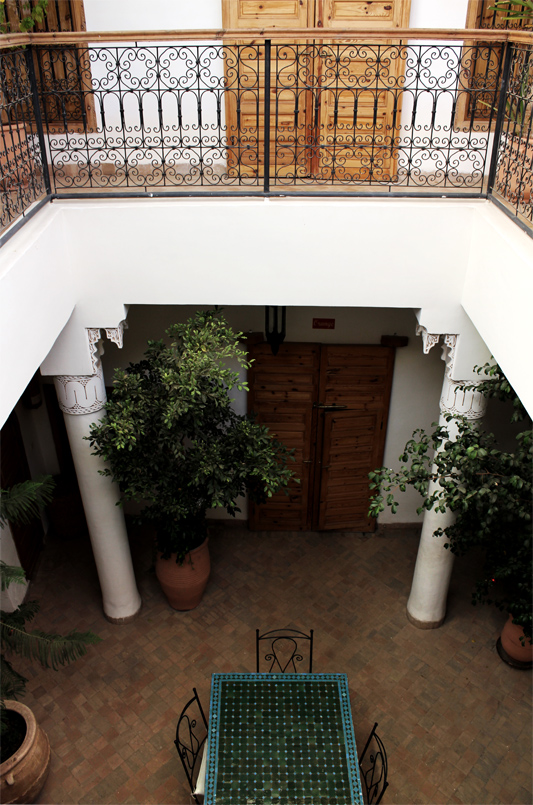 Guests have access to a third floor terrace sitting area where they can relax and enjoy the Moroccan sunshine.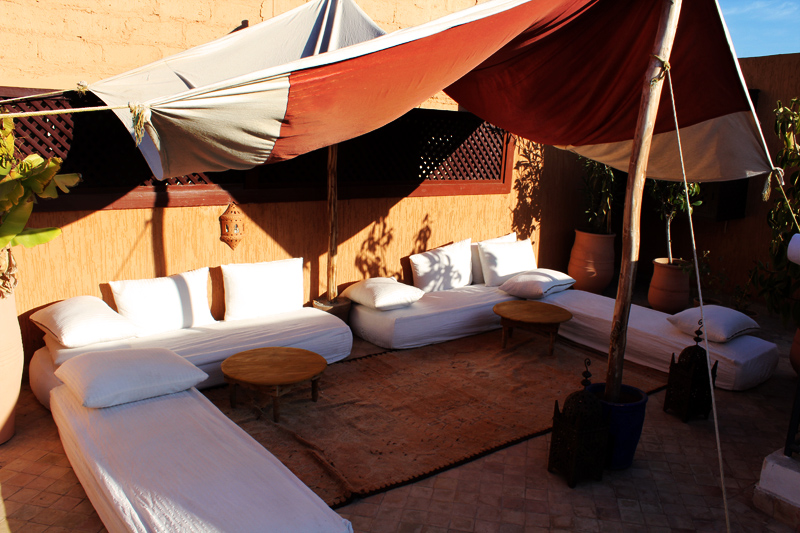 The breakfast served in the morning is plentiful with various Moroccan breads, eggs, and jellies along with fresh juice and coffee or tea.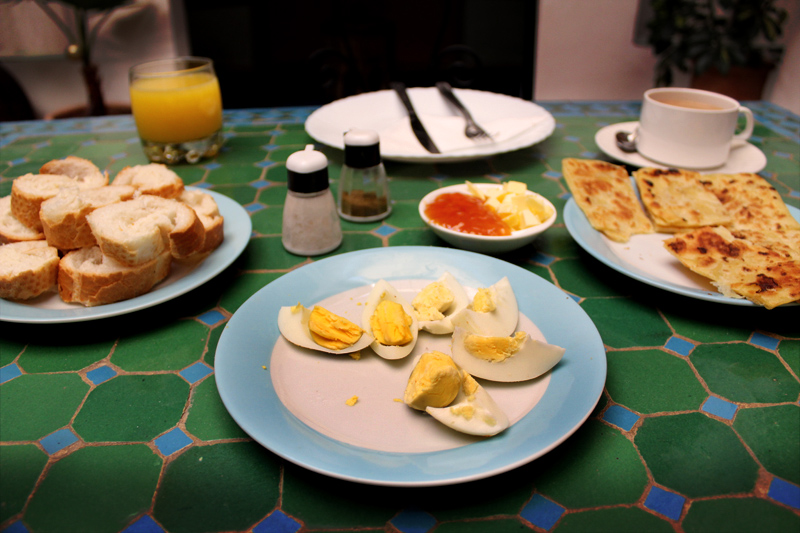 The staff was extremely helpful in meeting our needs and answering our questions about Marrakech.
The rate for our room would normally be 70 Euros per night and in our opinion is a good deal for being right in the centre of the town and the comforts that are offered in return.
Overall, we thoroughly enjoyed our stay at Riad Linda. The only minor complaint we have is that while our room and ensuite were very clean, the walls still had paint dust on them which got on our clothes every time we brushed against the wall.
**Riad Linda discounted our rooms in exchange for this review. As always, all opinions are own.**