Seaview Fife Cottages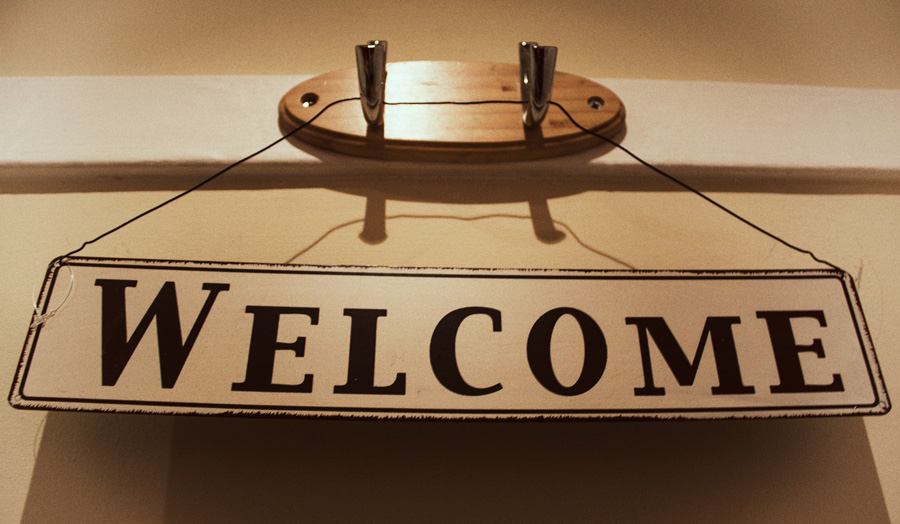 We had just endured a 10+ hour journey from London, changed buses in Edinburgh bound for our destination in Pittenweem. Another 2 hours later we were picked up at a bus station close to our final destination. We had finally made it to our cottage which we would call home for the next couple of days.
As soon as we opened the car door in front of Seaview Cottage, we could hear the waves gently rolling in and smell the salt of the sea. The sky was black and clouded over so – we would have to wait until morning to see what view awaited our eyes.
The dawn came and like a child on Christmas morning I sprung out of bed and rushed to the window to see outside our front door.
This.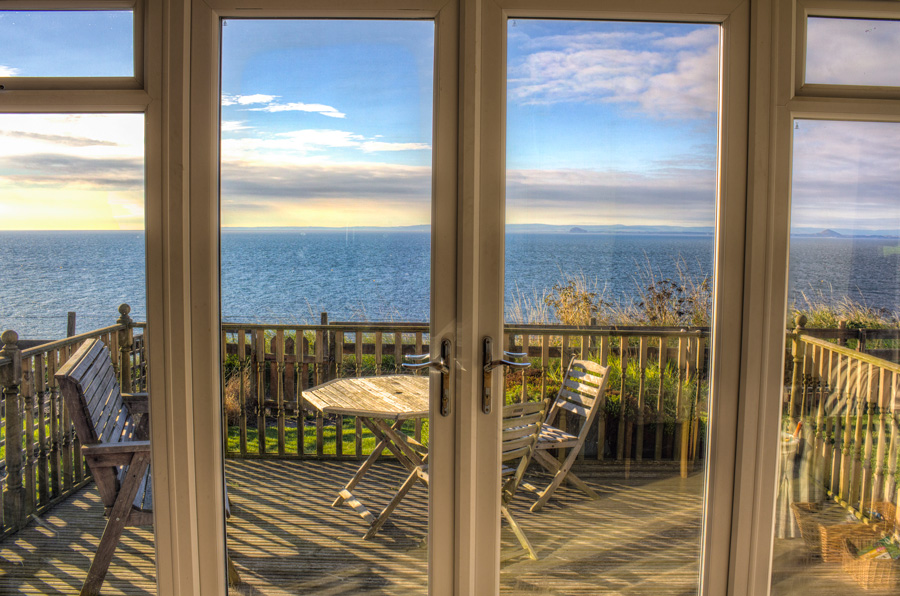 This is exactly what we needed to unwind after our tiring journey through Greenland and Iceland.
And to top if off we received a little welcome gift from the Ardross Farm Shop to give us a taste of some local delicacies.
The Cottage
The Seaview Cottage has two large bedrooms, ideal for a small family.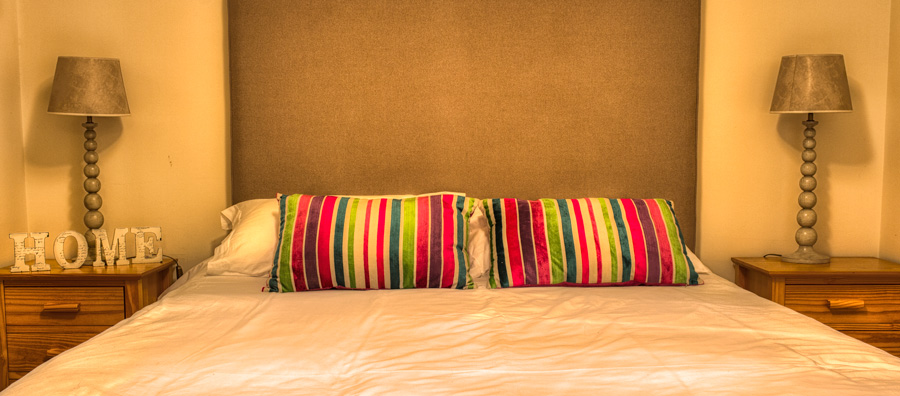 The upstairs bedroom has sea views through the built in skylights. There are two full sized bathrooms and a kitchen that would satisfy any chef. Dalene and I enjoyed our breakfasts on the terrace overlooking the sea, it doesn't get much better having your morning coffee with views like this.
The Location
If you've ever heard of Pittenweem we might be shocked. But it is a special little spot. The cottage garden gate sits right on the Fife coastal path.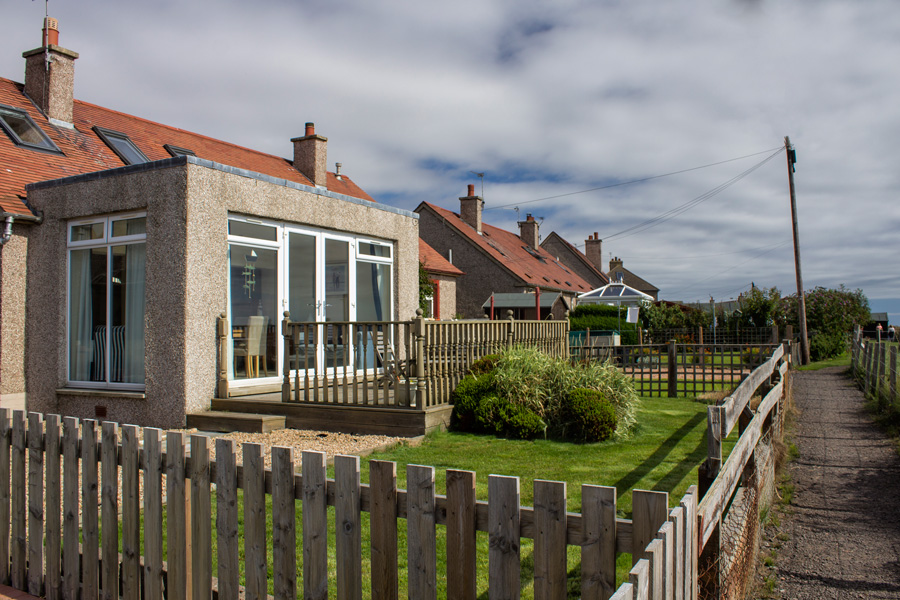 We would see many trekkers and people walking their dogs pass by. The cottage is minutes away from the town center of Pittenweem and about a 20 minutes walk (following the coastal path) to Anstruther. If you continue on the coastal path past Pittenweem you will arrive in the small town of St. Monans and a trip to the church on the coastline should not be missed.
There are plenty of restaurants in the surrounding towns. One of the most famous Fish and Chip shop is in Anstruther, but a local tip was to try the one in Pittenweem, and it was some of the best fried cod I have ever tried.
Overall
Sea and cliff views, beautiful scenery and a relaxing atmosphere makes Seaview Cottage a wonderful place to stay while you are exploring the Fife area. The wifi connection was good throughout the house and the kitchen was well stocked. Despite not being the easiest spot to get to, it was worth the time and effort. We thoroughly enjoyed our three day stay here and wished it could have been for longer.
Pitcairlie Holiday Apartments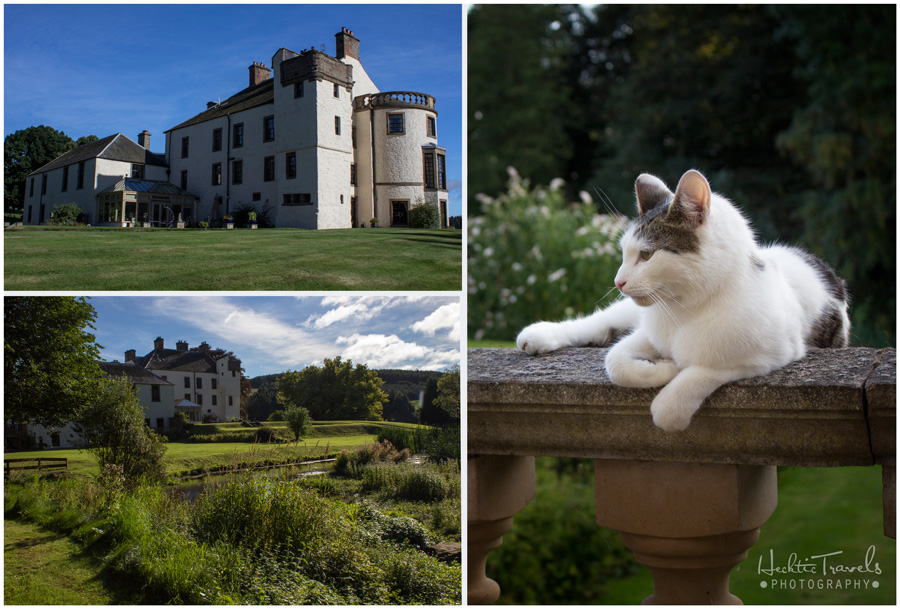 When we received our itinerary and it said we would be staying in Auchtermuchty I had no idea how to even pronounce the name, let alone where it was. But after a little research about this small Scottish village we were intrigued.
It was quite an adventure with the Scottish public transportation system to get there. A mere 50 miles took us approximately 3 hours. The owner of Pitcairlie Apartments picked us up in town and drove us back to where we would be staying. While we prefer to travel with public transportation as much as possible, we quickly learned that this is not the best option in rural Scotland.
History
Pitcairlie House dates back to the early 16th century and sits approximately 3 miles from the town of Auchtermuchty right in the heart of the Scottish countryside.
The most famous person connected with the house was a son of Sir Patrick Leslie, named Sir David Leslie.
The house changed hands in the mid-eighteenth century being acquired by Colonel James Cathcart and remained in his family until the 1960's.
The Manor
When we arrived we were in awe of how big the property was. It is set within a 120 acre estate of woods, streams, parklands and two ornamental lakes. There are plenty of wildlife nearby including hares, ducks, and deer. There are even Highland cattle on the property.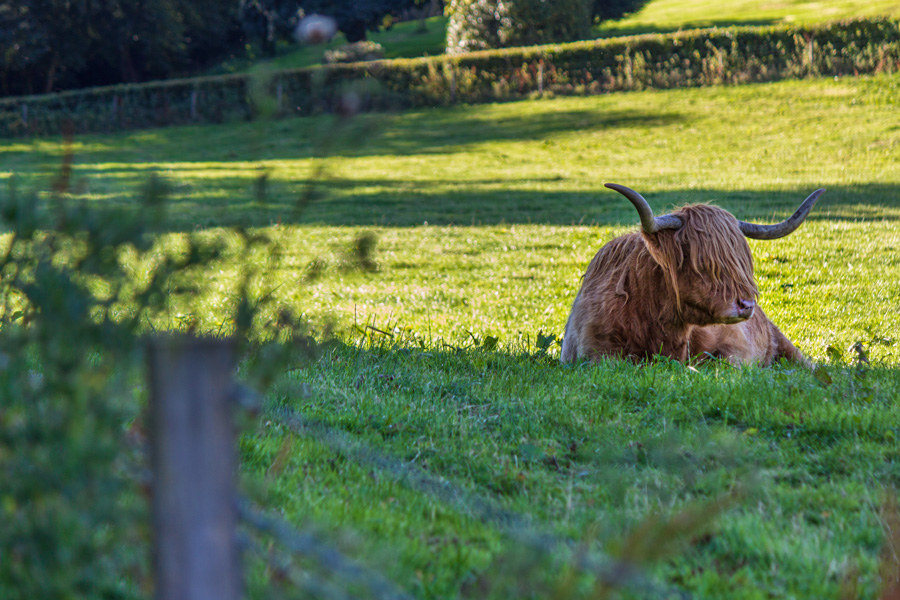 The manor has five self catering holiday properties including four apartments within Pitcairlie House and one detached holiday cottage converted from the former lodge house. The house can accommodate up to 21 people making it ideal for gatherings, weddings, or other family occasions.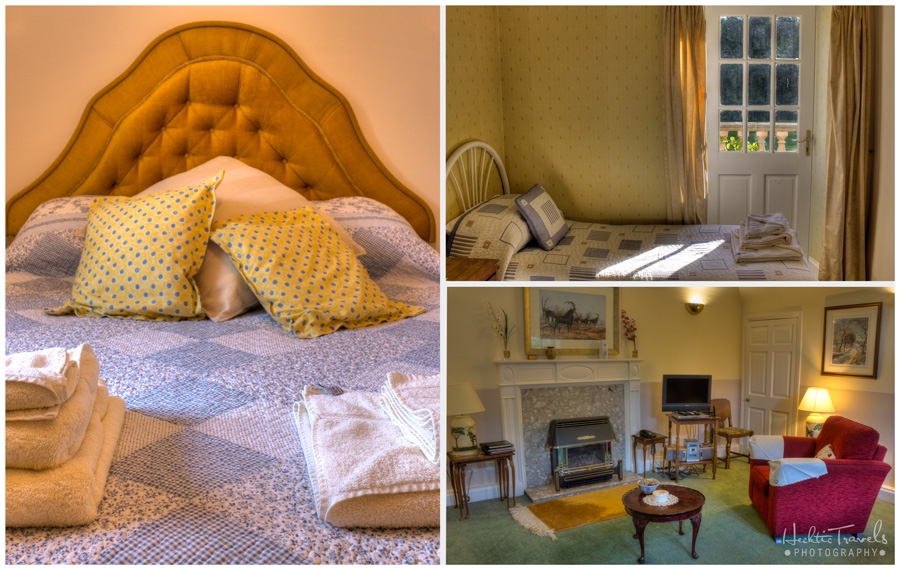 The manor has a grand scale dining room and lounge area. The interior has been restored similarly to what it was thought it originally looked like. There is an indoor pool and sauna and walking paths all around the property so we got a lot of exercise in our daily routines.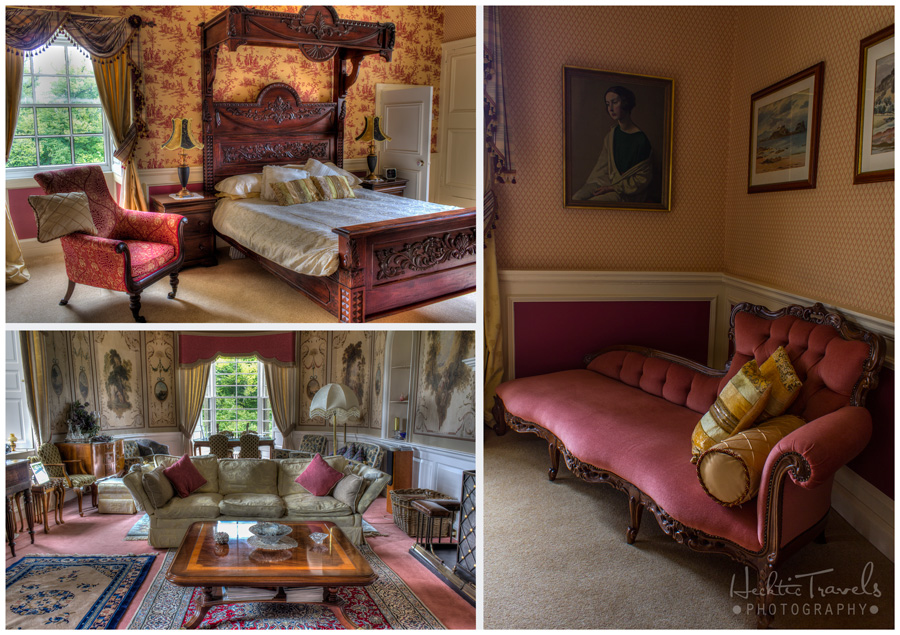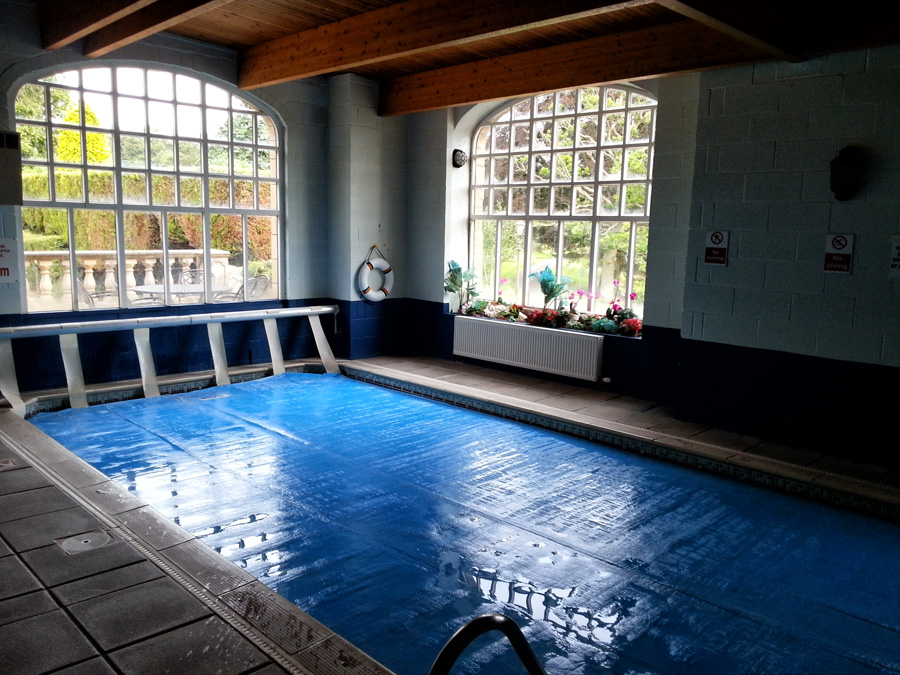 Location
The Pitcairlie Holiday Apartments and Lodge is approximately 19 miles from St. Andrews, 15 miles from Perth and 2 miles from the town of Auchtermuchty. It is a challenging place to get to by public transportation, so a car is highly recommended.
Overall
We enjoyed our six night stay at Pitcairlie Holiday Lodge. We had our own kitchen which made it perfect for not being able to explore much due to a lack of vehicle. We were extremely comfortable and the owner made sure that if we need something it would be taken care of.
*****
We were invited as guests to stay at both the Seaview Cottage and Pitcairlie Holiday Apartments and Lodge, arranged via Embrace Scotland. All of our opinions, as always, are our own.