First: a confession.
I am wearing lady clothes, and I like it.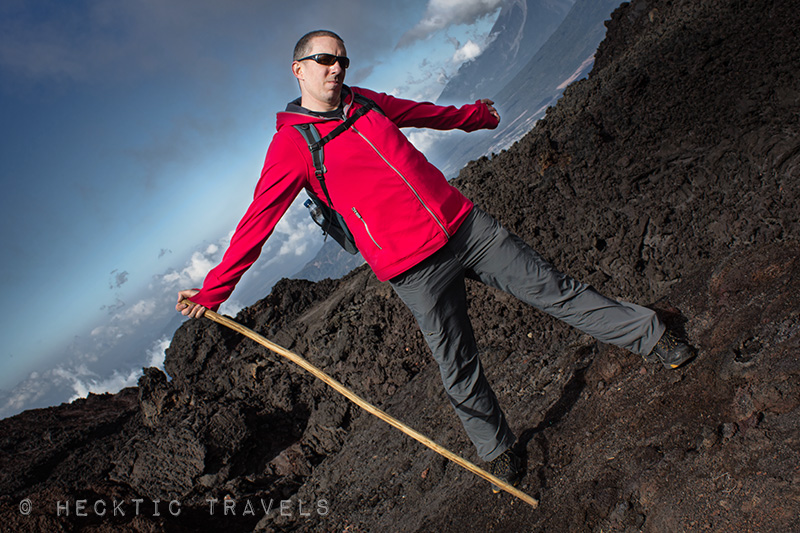 Looks good, right?
This is the Sev Chloe Glow Hoodie, and when Dalene realized she had ordered it in a size much too large for her, she was prepared to send it back.
I decided to give it a whirl before she packaged it up. I needed a new jacket, and it turns out that I look damn good in red.
Not only that, but it is so practical for traveling. The hoodie has 15 pockets, only 2 visible from the outside, but there is a place for nearly everything on the inside.
Need a spot for a smart phone? Check. A spot for an eReader, check. A spot for a small camera, memory cards, headphones – check, check, check.
And yes, even a spot for my lipstick. You name it…and they have thought of it. They even have a patent on something called the Personal Area Network (PAN) which allows me to wire headphones through specifically designed conduits in the clothing leaving no loose wires hanging and headphones completely hidden.
One feature I'm not sure about: any ideas on what I would use an infinity zipper for?
And the jacket also looks great with my second item from Scottevest…the Hidden Cargo Pant.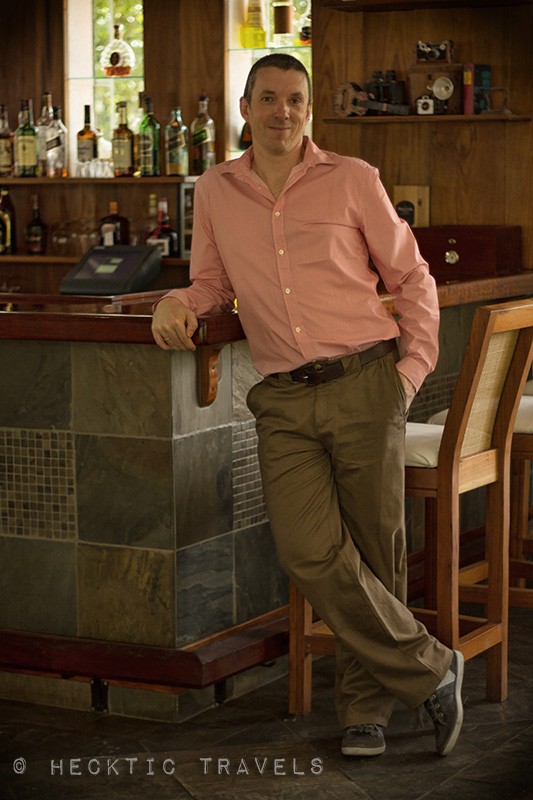 They are  extremely fashionable and practical (even if they don't have a pocket for my lipstick). Designed with NanoTechnology by using a Nanotex fabric which resists spills, they are perfect for a traveler who needs to get 2-3 days wear before having to launder them. Plus the material feels durable and comfortable.
Overall thoughts
I love the style of the clothing, and all of their items were obviously designed by travelers for travelers. Scottevest has thought of some pretty impressive ways to transport gear inconspicuously. The clothing makes it easy at airports to have everything in one place and speed right through airport security without having to empty numerous pockets.
We had some fun with the amount of pockets. Without me looking Dalene hid my her lipstick in one of my pockets. It took me 14 seconds to find it. So if you're going to load up all your pockets, be prepared to take some time tracking down where you put things until you get used to it.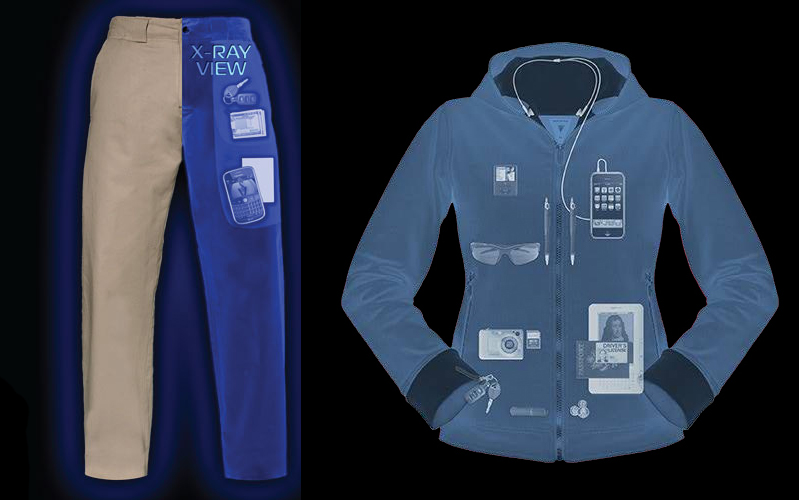 What I am concerned with is the weight and bulk of the clothing. When both of the items are packed into luggage my limited amount of space is considerably used up. These clothes are meant for travelers, but not nomadic travelers like us. The pants certainly served their purpose and looked sharp for the events when I needed them. Unfortunately now I will have to leave them behind as I need to be conscious of what I carry.
I'm keeping the hoodie and I've worn it quite often, especially on travel days. It has been especially convenient when going through airport security. The fabric is starting to pill in places and I'm a little disappointed with this, but it is not totally noticeable unless you are up close.
Overall I am impressed with the Scottevest clothing (both the men and women's line) and would recommend the Scottevest products to any short term traveler.
************
Scottevest sent us some of their TEC clothing to try out. All opinions we have expressed are my own.