Review: Lotus Blooming Yoga and Ayurveda Retreat
The Lotus Blooming Yoga and Ayurveda Retreat is located in the seemingly always sunny Marbella, Spain. Caroline, the owner and operator, had her first Ayurveda experience in India and became completely hooked. Since returning, she started the retreat offering a variety of  yoga classes and has incorporated the healing powers of Ayurveda.
YOGA – Over five days we had two, ninety minute sessions of yoga per day (a morning session at 9am with Lima and at 5:30pm with Ajan). Neither Dalene nor I were very experienced in yoga, but our instructors were aware of our capabilities and curtailed the classes around what every participant could handle. The morning session was definitely more of a power session – Lima got our heart pumping and sweat pouring to gear us up with enough energy for the day. Ajan's classes were more focused on various techniques for relaxation, stretching, and balance, as well as treatments for joints and tendons.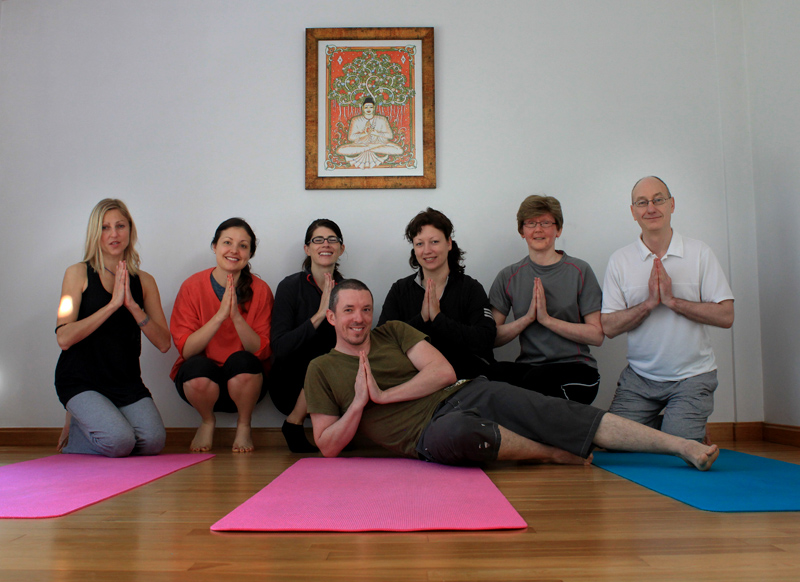 AYURVEDA MASSAGE – Ayurveda means "the knowledge for long life" and is a form of traditional medicine native to India. The belief is that true enjoyment is possible only where there is true health. It is meant to balance the body's energies and thus restore health and vitality by purifying your body and eliminating toxins.
The treatments do require the application of traditional medicines that Caroline specifically imports from Kerala, southern India (and are also available to purchase from the retreat). These natural oils are absorbed during individually tailored head and body massages. A list of all Ayurvedic massages, treatments and medicines can be found by clicking here.
THE FACILITIES – The retreat is located in the somewhat newly built phase two in the Los Naranjos development. Caroline owns both the Asosado (the main facility) and a separate apartment (100 metres away). Between the two facilities, there are six bedrooms. The yoga facility in the main building overlooks a beautiful nature scene through its large bay windows. We also had access to the swimming pool area, but as it was winter, the water was too cold to take advantage of. The main facility also has a large massage room and beautiful, hand-made table brought back Caroline imported from India.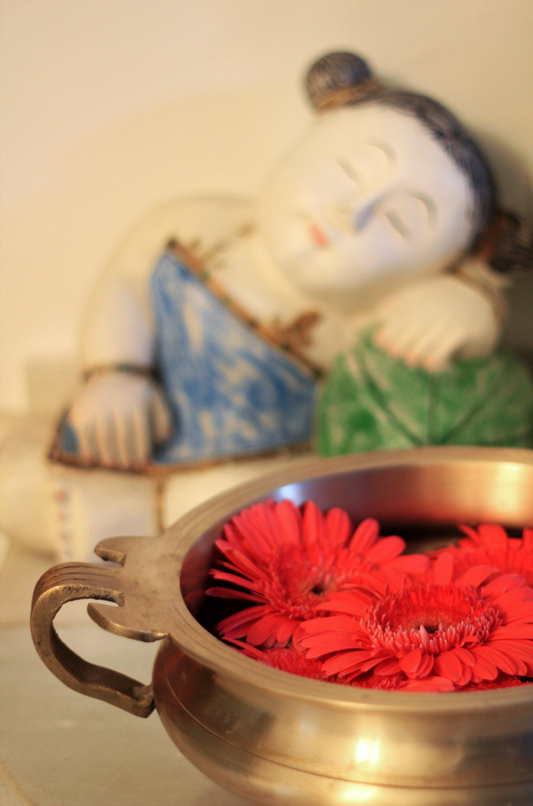 The retreat is a 20 minute walk away from the beach and Puerto Banus. In Puerto Banus you can enjoy (or shake your head in disgust) at the extravagant cars, yachts and people in high fashion walking around. A more peaceful option is to walk along the beach promenade which extends all the way to the historic Marbella centre (approximately 8 kilometers). Caroline is also able to arrange for tours in the nearby mountains in between yoga sessions.
MEALS – We were treated to brunch after the morning yoga session and dinner after the late afternoon yoga session. The meals were very plentiful and very well prepared. It was a vegetarian menu with a large variety of options at each meal. Wine, beer, juice, tea, coffee and water were also provided. The meals are served in the main eating area in a family style setting with all the other guests. This gave us a chance to learn about one another and feel a little more comfortable with everyone. Nobody left with an empty stomach or without being fully satisfied.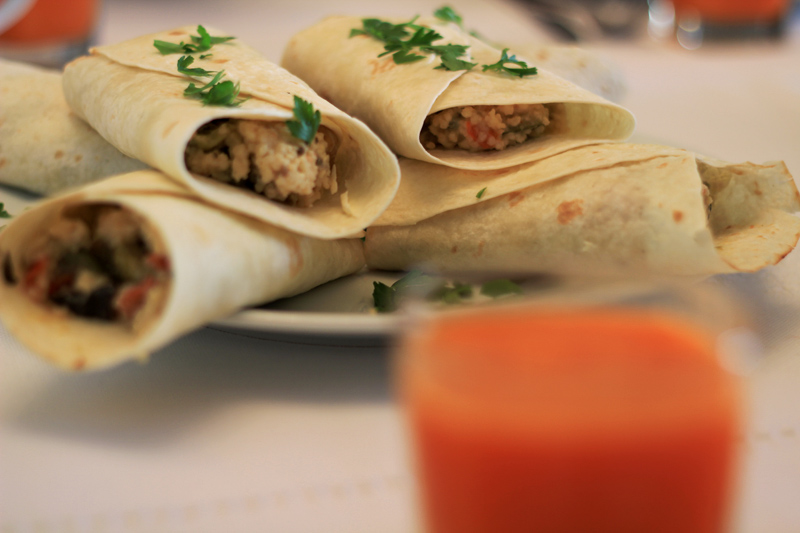 OUR THOUGHTS – The yoga retreat and Ayurveda treatments at Lotus Blooming was just what we needed after our Eurail.com adventure. The yoga recharged our body and we came away from the sessions with a routine that we will be able to use in our daily lives. We also came away with some goals to reach as we progress. Both Ajan and Lima are phenomenal instructors and coached us to be able to do things we never thought possible before!
Dalene received the Abhyangam massage treatment performed by Ajan. A direct quote from her experience: "I feel like my whole body is in one piece again!" She raved about it for days afterwards.
We were situated in the apartment located 100 meters from the main facility. The bedroom was a little small for the two of us and our bags, but the bed was very comfortable and definitely sufficient as it was basically used only for sleep (most of our time was spent in the main facility).


One of the best parts about it is the comfortable family atmosphere that Caroline has created. Meals are family style affairs where the food and drink are free-flowing. After dinner we would all retreat to the cozy living room and either chat or play games by the warmth of the wood-burning fireplace.
The meals were very tasty and the portions were more than enough – there was always food left on the table to snack on throughout the day before dinner. We enjoyed the location away from the glitzy Puerto Banus, but it is also a bit of a trek from the bus station (15 Euros) with no public transportation option. The Malaga airport is the nearest for flying into (70 Euros by private taxi, buses are also available).
The staff are nothing short of brilliant.  Caroline, Ajan, Lima, and Sylvia were accommodating to anything we needed. Ajan offered offered extra help to anyone who needed it for recovering injuries or just had questions in regards to yoga or Ayurveda.
Prices for the yoga retreats can be found here and are very reasonable for it being all inclusive with accommodations, meals, and yoga sessions.  The Ayurveda treatments are separate from the retreat pricing and can be found here.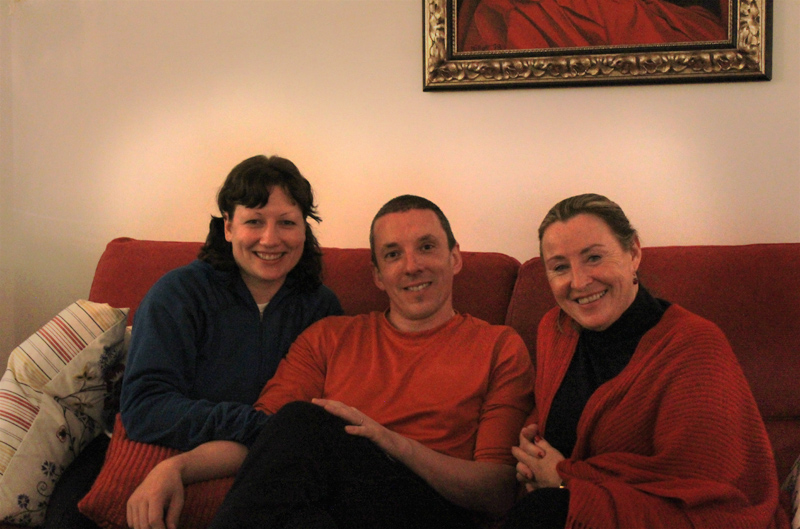 Overall, we consider ourselves very fortunate and grateful to have spent time at this wonderful retreat and would gladly return. Whether a break from blogging or any other work routine, it is the *perfect* way to recharge batteries. Caroline has a beautiful practice and it is recommended to anyone at any level of yoga.
**Our stay at Lotus Blooming Yoga and Ayurveda Retreat was complimentary, but as always all opinions we have are our own**