The Hotel Jägerhorn is a gem tucked neatly away right in between the Upper and Lower town in the center of Zagreb, Croatia and is the oldest standing hotel in the city. The location is optimal for walking tours and sightseeing in the historic center. The hotel is very close to numerous restaurants, pubs, cafes, shopping and the daily fruit and vegetable market.
The room we stayed in (and the hotel itself) was extremely clean and comfortable. The bathroom had a wonderful, high pressure shower. Our room was also equipped with a plasma tv offering numerous channels in English. And most importantly (to Dalene, anyways), the pillows had just the perfect amount of fluff!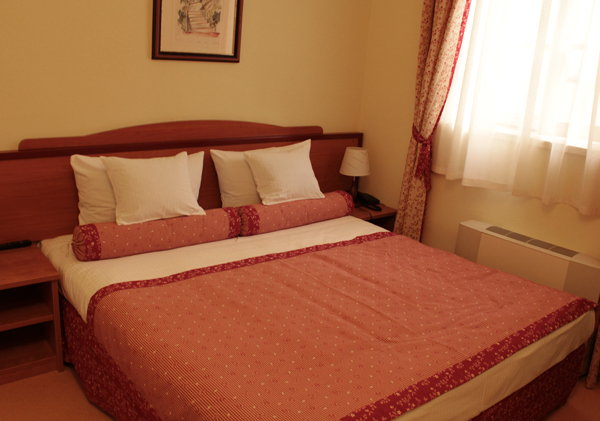 The breakfast is included and is a typical European spread of fruit, yogurts, muesli, bread, cheeses and a selection of cold meats. The coffee was the best part – fresh cappuccino.
The staff we dealt with were warm and friendly and very helpful to meet our needs.
If you are coming to Zagreb, we highly recommend a stay in the Hotel Jagerhorn.
**Our 2 night stay at the Hotel Jägerhorn was complimentary, but as always, all opinions are our own.